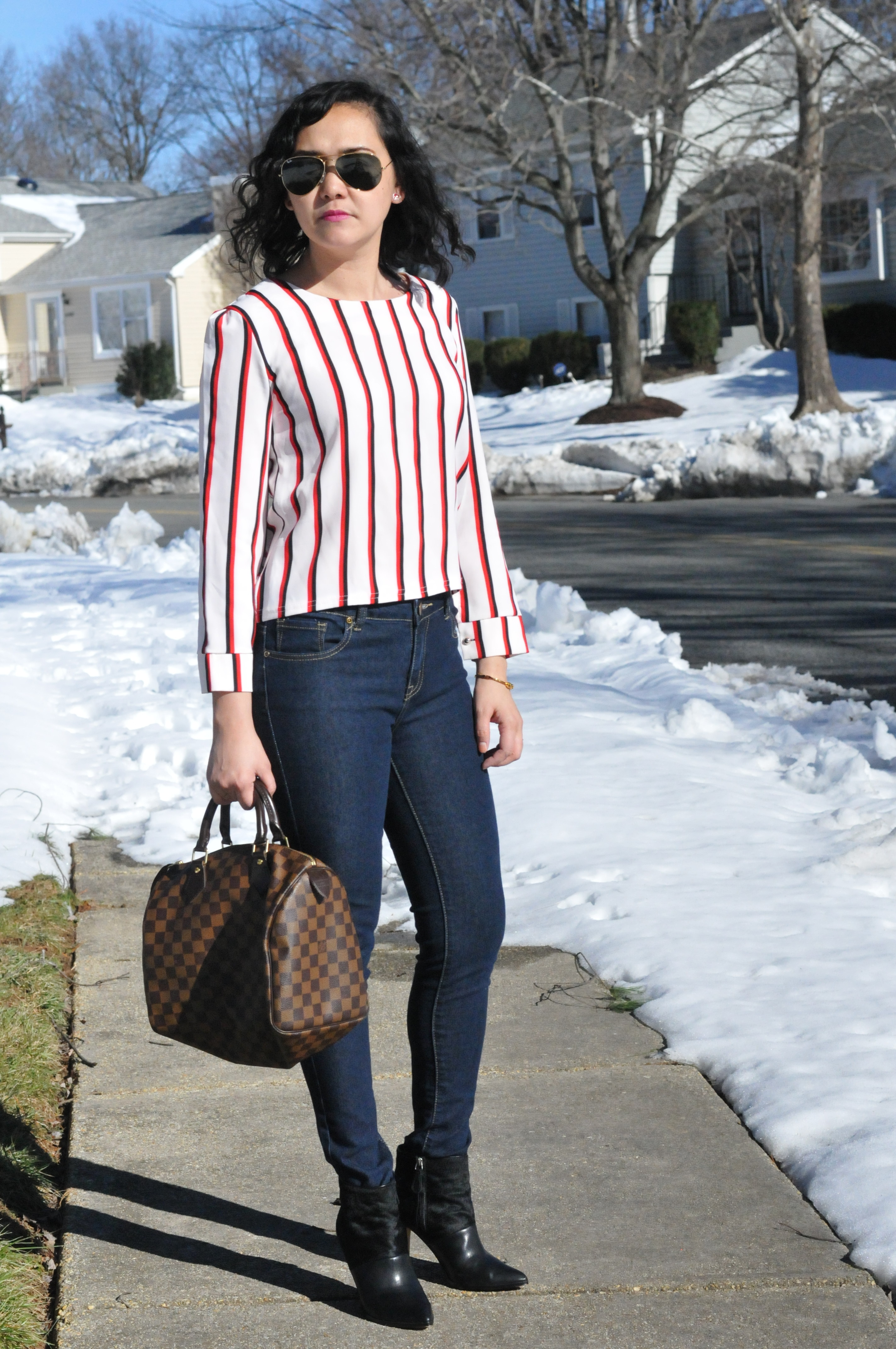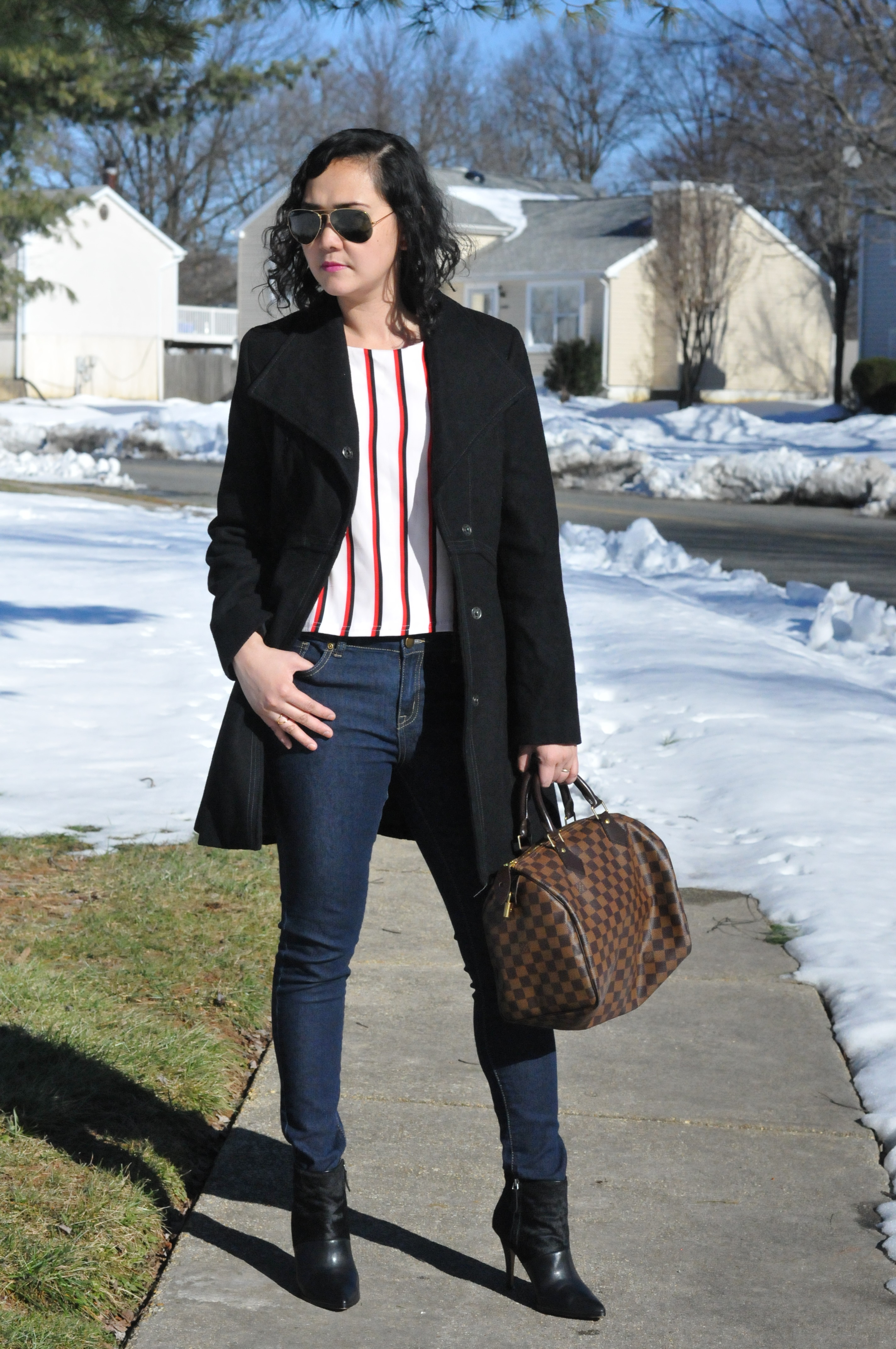 DETAILS: Stripe Blouse (similar HERE) / Coat (similar HERE) Jeans Forever 21 / Boots Dolce Vita currently on sale! / Bracelet c/o thepeachbox / LV speedy bag / Rayban Sunglasses
Happy Friday Lovelies! We only have another week to prepare for Valentine's Day. I am sharing some tips on how to celebrate it in different ways that your love one will appreciate. Most of the romantic ideas here are based on my personal experiences and I know will help you on other ways to celebrate with your love one.
all of you might be thinking why I posted outfit post on this topic. I was thinking that this is just a simple casual look and plus it has red stripe which kinda reminded me of Heart's day. I wore this outfit when we attended our friend's daughter's birthday party.
1.) Go to a place that is very memorable to you. For my husband and I it was the Manila Zoo because that is were we first met. Because there, you'll be able to reminisce and will definitely have a good time talking about things that you both enjoy together.
2.) Take them to a caricature place where the artist can draw both of you a have it framed. Or if you are like me who can draw, make a portrait of your love one and it is really a keepsake that they will always see and remember.
3.) Set up a bonfire and make a hot drink or indoor with drink some wine for both of you while listening to your favorite music. My husband and I sometimes not only on Valentine's will have a moment like this that we will just do a sweet dance with a background music. It is just so relaxing and romantic.
4.) Make a video compilation or a flipagram of both of you with all your fun and memorable pics and show it to them on Valentine's day. If you have a smart tv it will be even better to show it to them over there on the big screen.
5.) Prepare breakfast with most of the food are like heart shapes. It will definitely put instant smile on your love ones faces.
I only put ideas here that are not expensive because the best things in life are mostly free and doesn't have to be pricey.
I wish you all a happy weekend and thank you for stopping by and commenting.
Simply,
Christianne
Photos: Novel (my better Half)