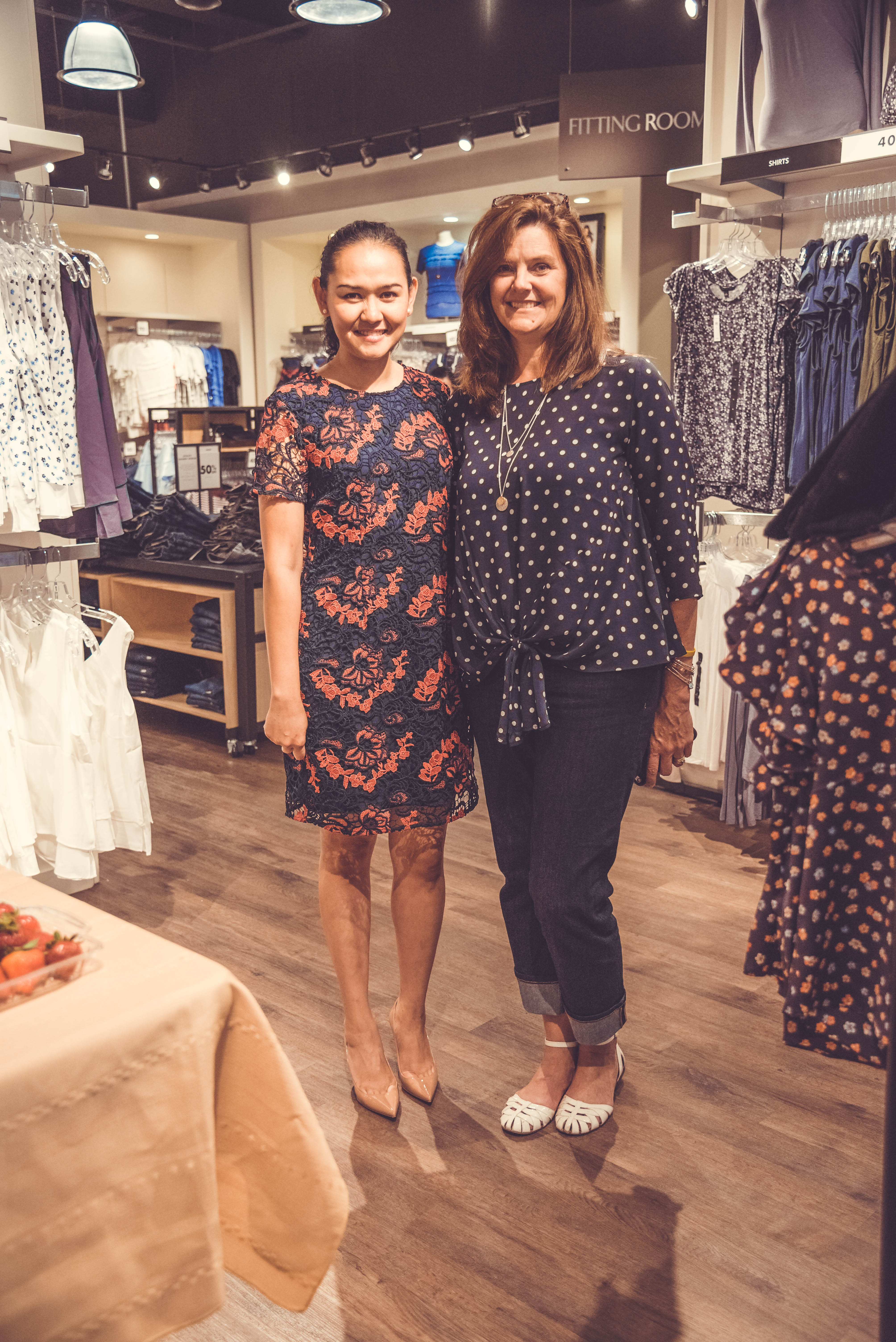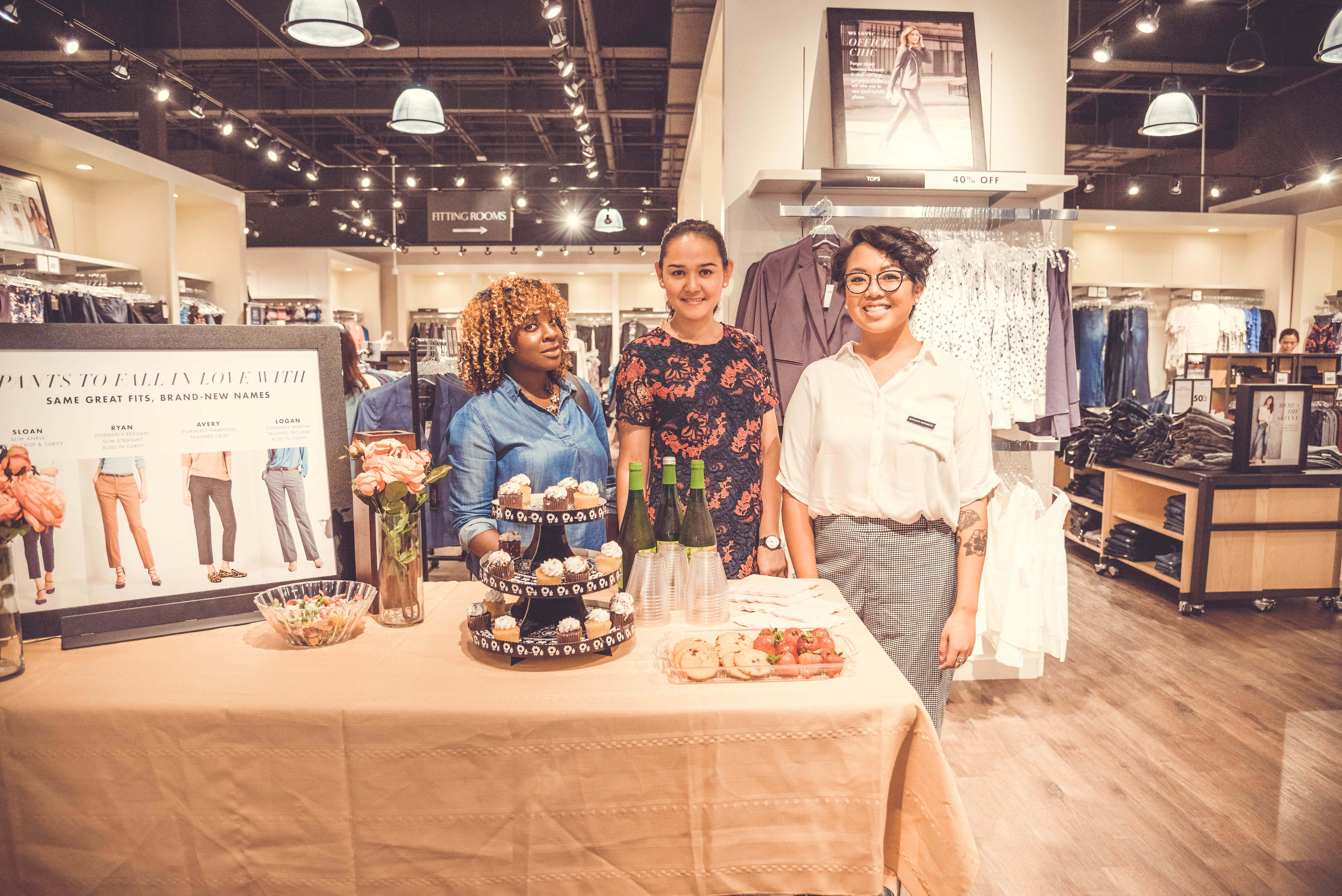 Talking about Brand Influencer Event for Banana Republic Factory Experience. This has been a long overdue post for me. The Styling event happened 3 months ago and I am just now sharing my experience to all of you and how this experience boosted my self esteem as a fashion blogger.
I was so happy received the message from Chavon (assistant Manager) at Banana Republic Factory in Clarksburg, Maryland. She was inviting me to be the guest stylist for their event which was also the first for them. The concept was for them to put up a table were they showcase their new arrivals and for me as the guest to assist customers on their styling needs. As a fashion blogger, It was a big achievement for me to be able to do it.
First, I was able to showcase my style with the customers live. How? I was given a budget to get items from their store for me to wear. The dress I was wearing that day was a hit. A lot of people tried it on because thay said it really looked good on me. That is how an influencer work, right? You are able to influence other people try out products because they liked it on you. They can relate because I am not a model am one of them.
Second, I was able to help customers and gave them advice on what items works well together when they were trying it on in the fitting room. I felt so in demand because they were really calling me in the fitting to check the clothes on them and asking for my opinion and advice if it looks good or what will look good. I was able to make some customers get the item because I was bale to help them decide what to buy.
Third, The feeling of being able to help and boost other peoples self esteem as when they were trying on the clothes themselves.
Fourth, I was able to give big discounts to some family and friends, who doesn't like discounts right?
Fifth, I was able to meet another blogger babe that really supports each other. I asked Tracey of @chiclassyspicy who is also a Maryland based blogger like me if she wants to join the party. And she did, she is such a sweet heart! Both of us were giving styling tips on the customer. That really made it even better because it felt like you were out with your girlfriend and you were helping each other finding the right outfit for you.
There was this lady, she came to the store because she was looking for outfit for her destination wedding pre-nup photo shoot. She was showing us a picture of the shoes she would want to wear and from there we were able to come up with an outfit for her. And do you know what that it? She actually fell in love with the very same dress I was wearing that day. We did not have the same body type but we both were able to give justice to the dress. But in my opinion she wore it better because she got those assets in the right places. If you know what I mean? Lol!
Here are some of my favorite Fall dresses:
[show_shopthepost_widget id="2889536″]
While I was typing this blog post I can still feel and visualize that special moment. All bloggers wants to experience this type of event where you felt you were a star. Another perks of being a fashion blogger. So for all of you aspiring bloggers out there. I hope I was able to inspire you on this post.
Thank you for stopping by and Have a wonderful weekend. Follow along my weekend gig as a lead vocalist for my band Staright A's as we will be performing for a fund raising event. Please do visit www.joshuabembo.com 
The Joshua Bembo Project, Inc. is a non-profit organization created in memory of Joshua Bembo who lost his 15 month battle with Gliomatosis Cerebri on March 01, 2013. He was 9 years old.
We are dedicated to providing hope to children diagnosed with rare and inoperable brain tumor such as the one that took Joshua's life, Gliomatosis Cerebri, by organizing fundraising events to support research efforts to find treatment.
Simply,
Christianne
Photos: Novel ( my better half)