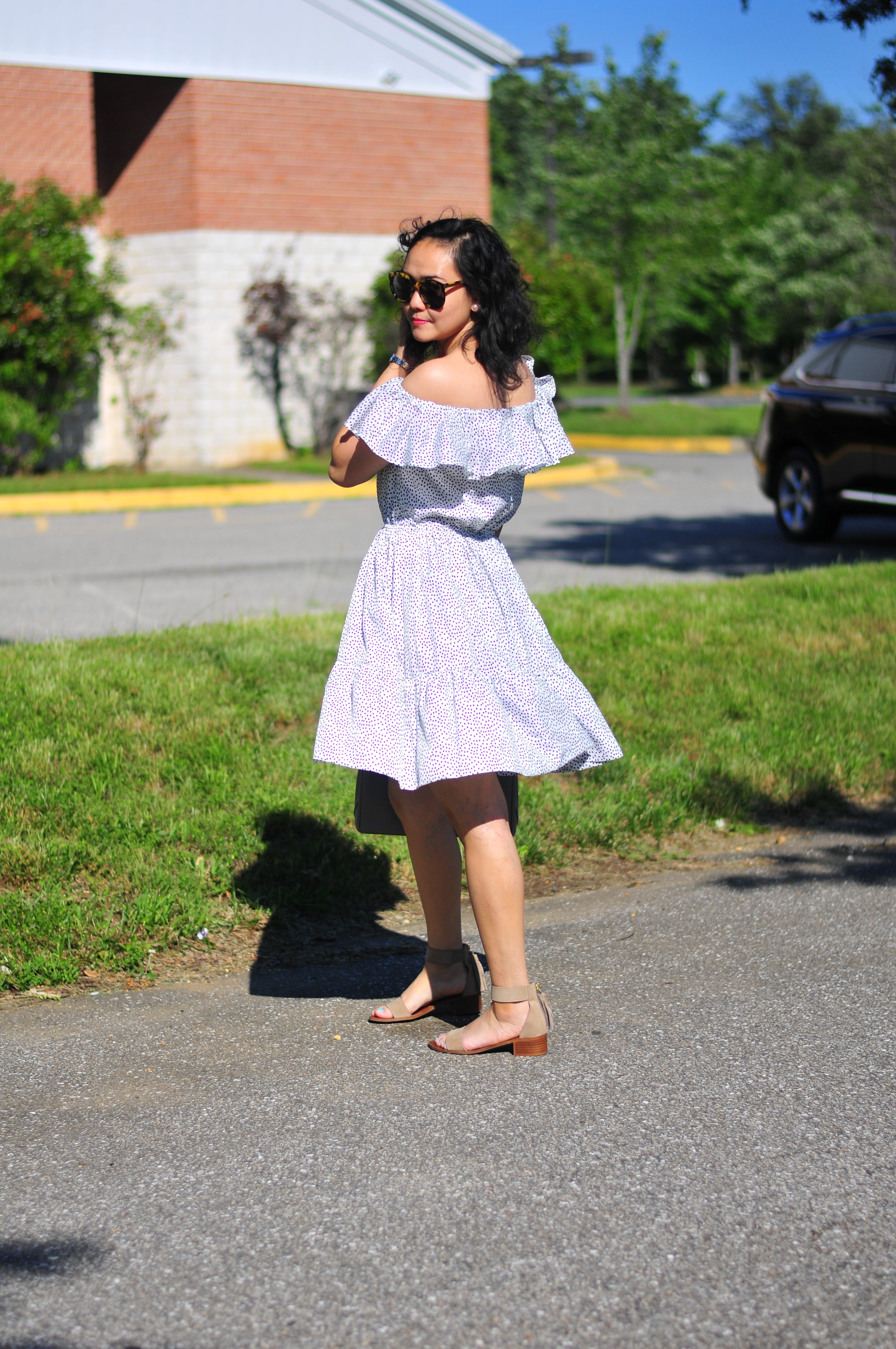 DRESS c/o MAKEMECHIC
SUNNIES c/o SHOPDITTO (get your first month free by using SIMPLYCHRISTIANNE code) I am obsessed with these sunnies!!
PRADA HANDBAG (SIMILAR HERE LESSER PRICE)
WATCH (old) BULOVA
TGIF! Good morning and Happy Friday my loves! I hope you are all having a great week as I am here enjoying this wonderful weather we have here in Maryland. Today, I am featuring this Summer Off the shoulder dress I received from MAKEMECHIC . It is less than $30 and the material is so soft and flowy as you can see from the pictures. It was windy when we had this photo shoot.  I am introducing to you this new brand MAKEMECHIC,  a sister company to SHEIN, and they also offer chic and affordable clothes.
If you will remember i just posted a similar outfit here but in blue and slightly different style. I have used the same accessories as those accessories are neutrals and is good to be paired with anything. As you all know, it has been a fun and chic trend this season having this off the shoulder outfits.
I hope I inspired you with this look for this upcoming summer. I have been wearing a lot of dresses lately. Like I have said on my previous post. It is super easy to wear dress this season as I only have to think of adding a nice accessories to make a great outfit.
May I also ask for your help? I am trying to troubleshoot my picture problem. May I request that when you make a comment, can you let me know if the picture is vertical or sideways when you read this blog post. I really appreciate it! As I have noticed that when the browser being used to read this is not IOS, the picture is normal but if it is IOS then it is sideways.
Thank you all so much for stopping by and may all of you have a wonderful weekend.
Simply,
Christianne
Photos: Novel (my better half)