BLACK PEPLUM TOP MARSHALLS SIMILAR HERE AND HERE
DISTRESSED DENIM BOOHOO SIMILAR HERE
SUNNIES SIMILAR HERE
CATHERINE MALANDRINO HANDBAG SIMILAR HERE, HERE AND HERE
JESSICA SIMPSON SHOES LOVE THIS AND THIS TOO!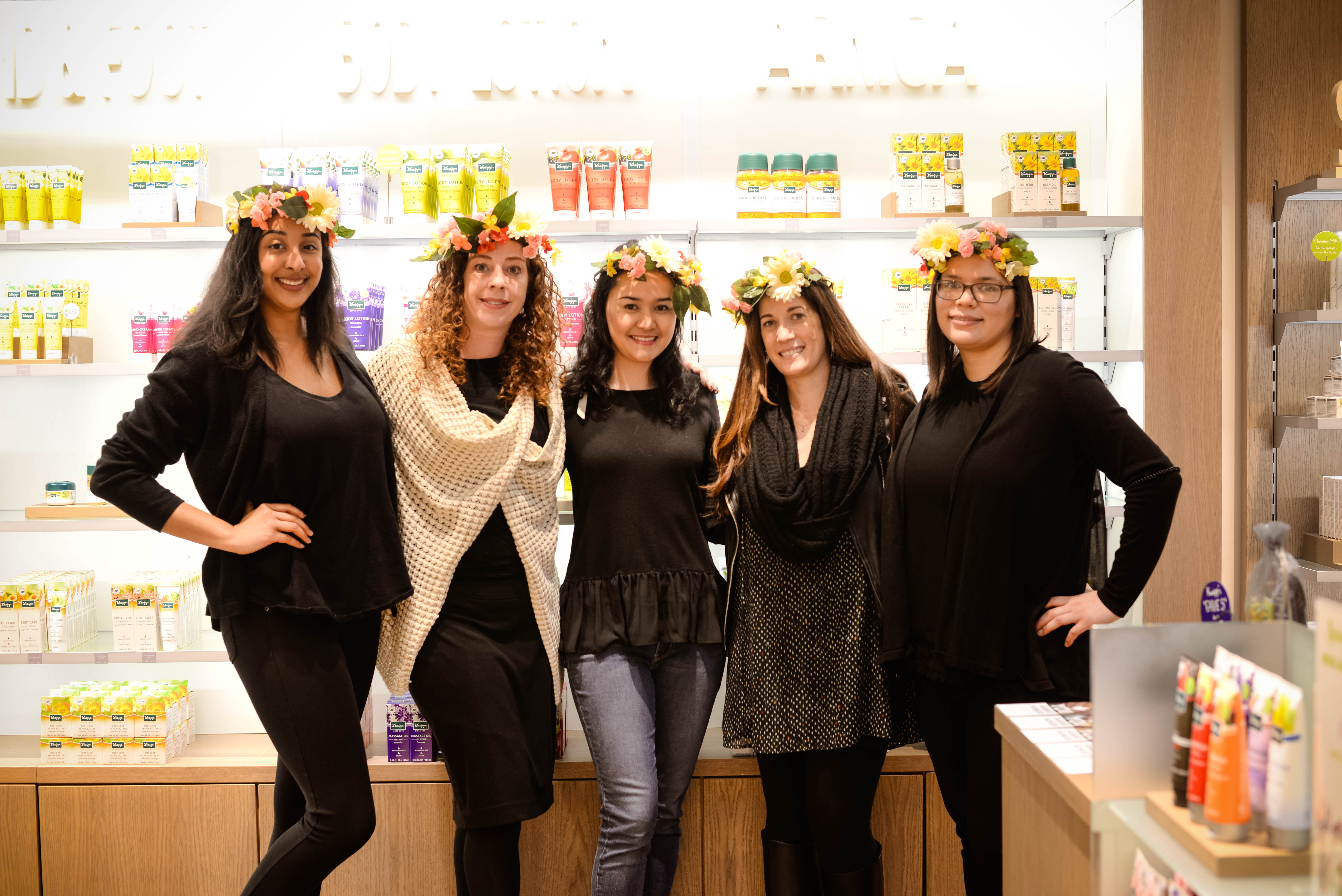 I was so thrilled to share to you my first experience as blogger to attend an event. Also sharing my simple casual look at Kneipp Store Opening at the Pentagon Mall in Arlington, VA last week. As a blogger, you feel worthy when a company invites you to their store opening, right? It means they value you and what you have to say. Not only that, you I also get to know a good product to share to all of you and specially to all the people who lives in the DMV like I do.
In the event, I got to learn this new beauty and skincare product and got to try it and know more about their mission and vision as a company. It is a product of Germany and is making these natural products and concepts for health and well being. I like that they have good beauty products and what interests me is the stuff for wellness. As a PT I always deal with muscle and joint pain and they have products for those. I really loved them and used it already on my husband.
Another thing that I liked about them is their drive to fight against hunger. As you can see we were all wearing flower crowns here. There are 3 ways to help them with their campaign.
1.) Snap a photo wearing floral crown and post it on instagram of facebook with hashtag #kneippgrows  (every post means "grower start kits" are given to communities in need) I love it because you are not just giving them food and then when they consume then they will ask for help again but you are actually educating those communities to learn how to harvest them and be able to feed their families long term.
2.) Purchase Kneipp "soft in seconds" hand cream proceeds benefits AAH (action against hunger)
3.) Join and shop using Kneipp Loyalty program proceeds benefits AAH
I am so proud to be a part of this event and sharing good things of value for all of you. Visit www.kneipp.com
Have a nice day and Thank you for stopping by.
Simply,
Christianne
Photos: Novel (my better half)