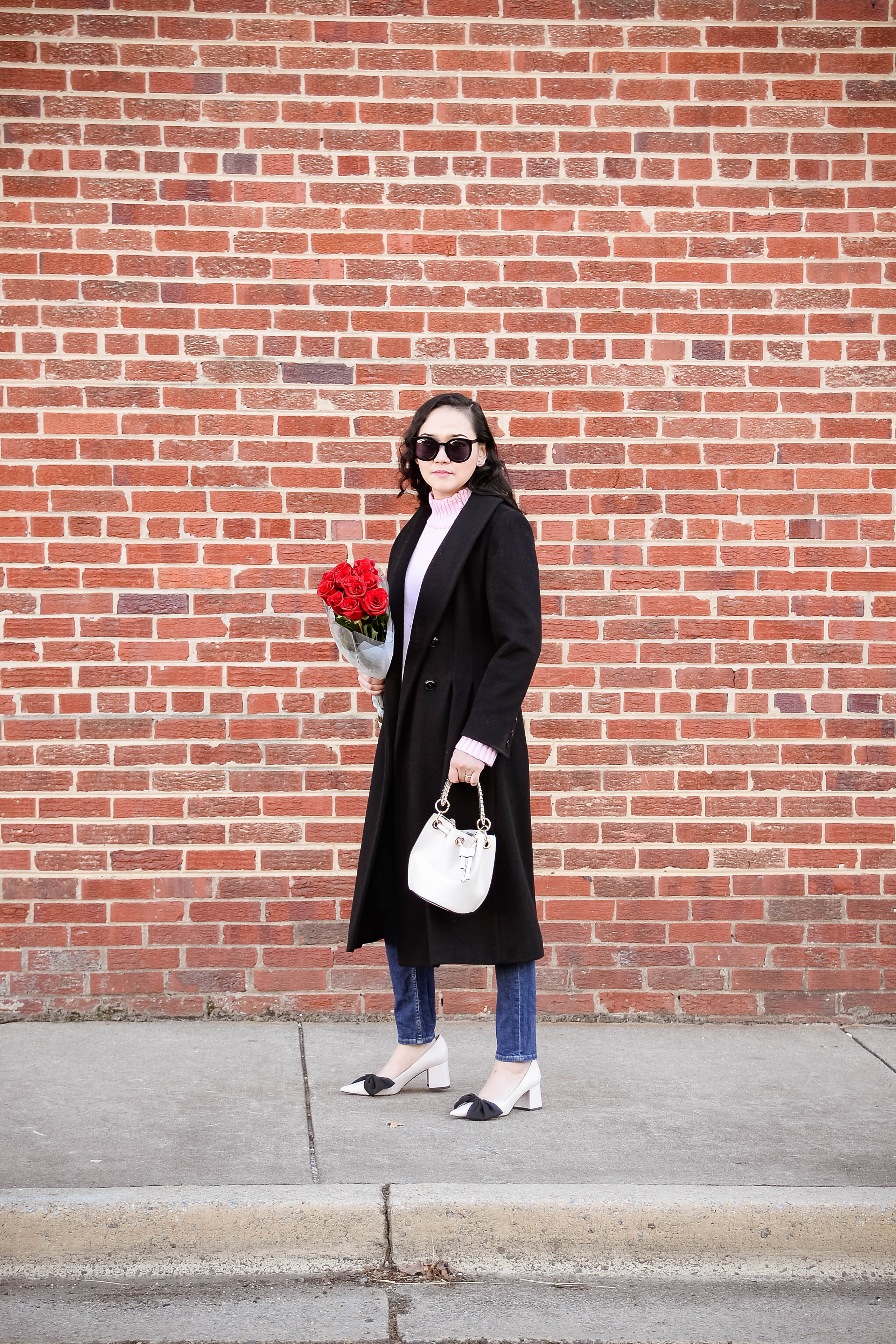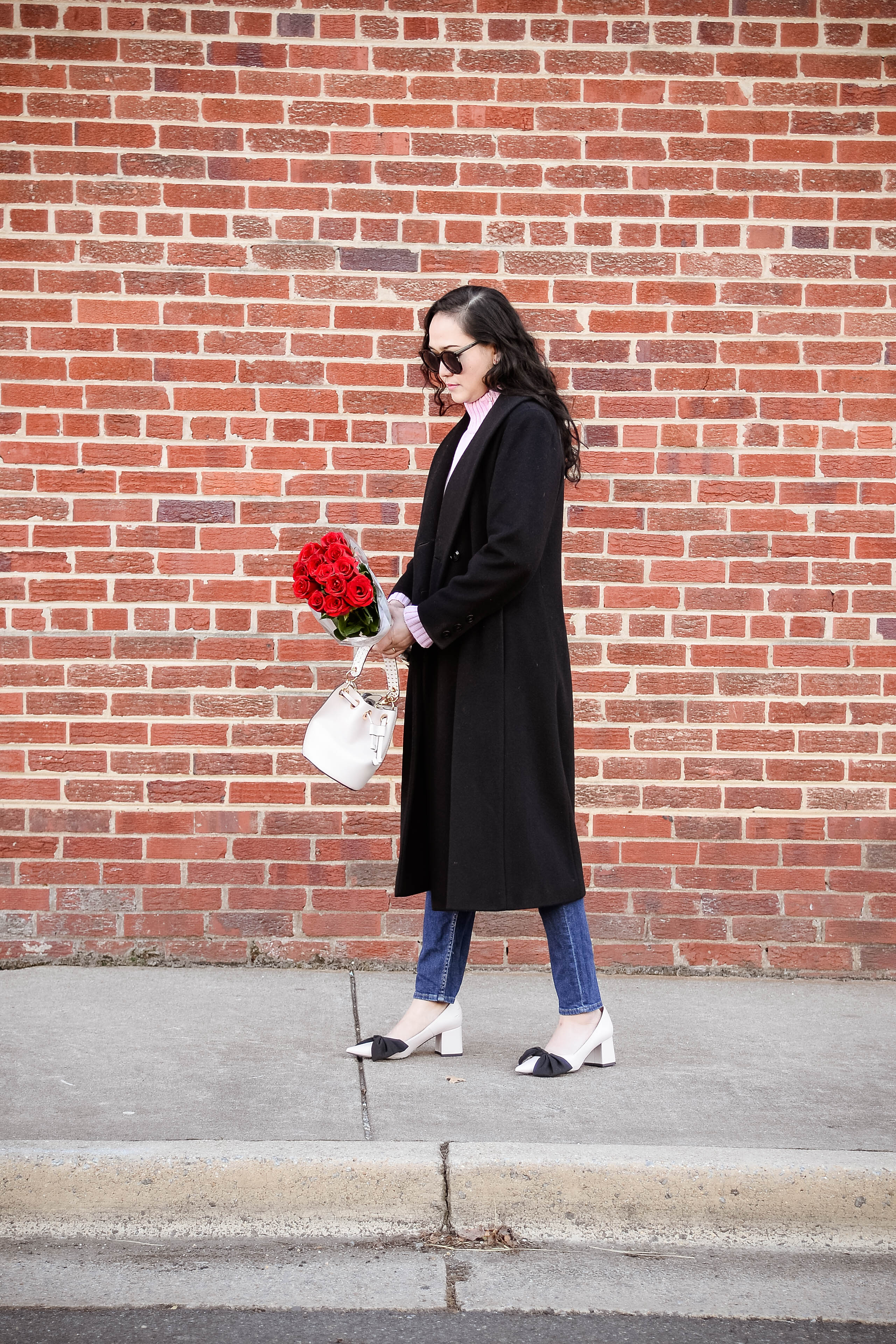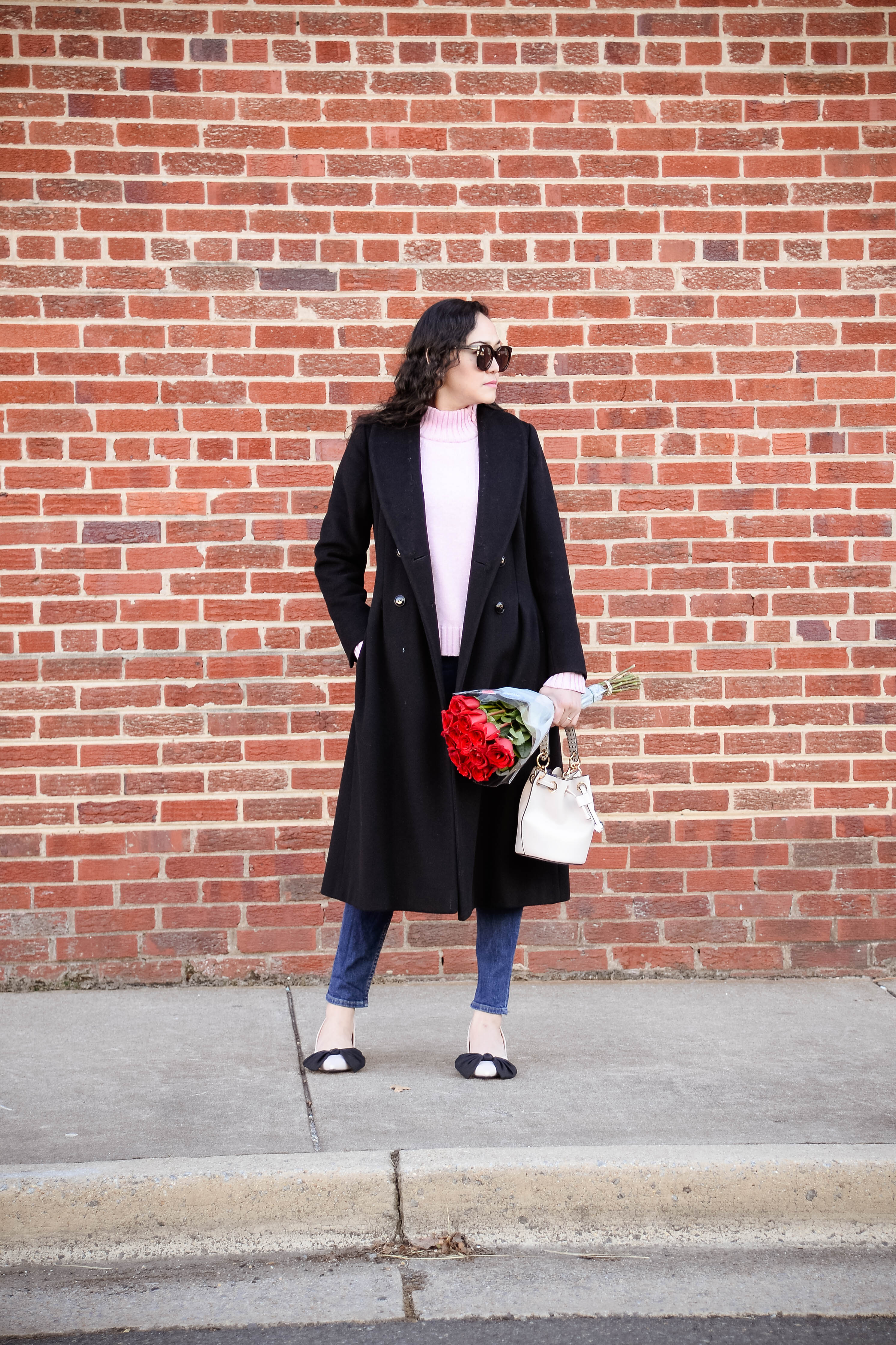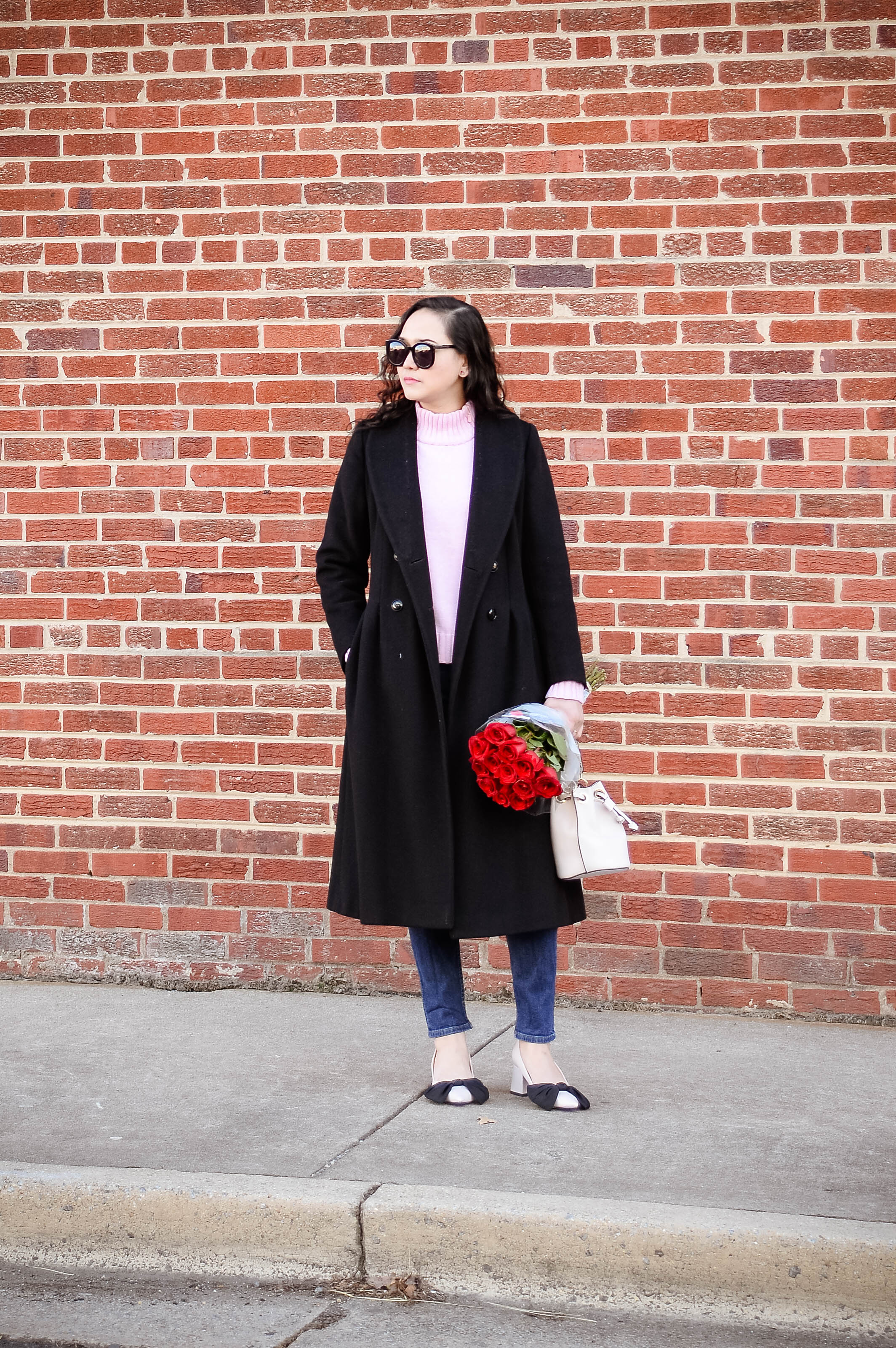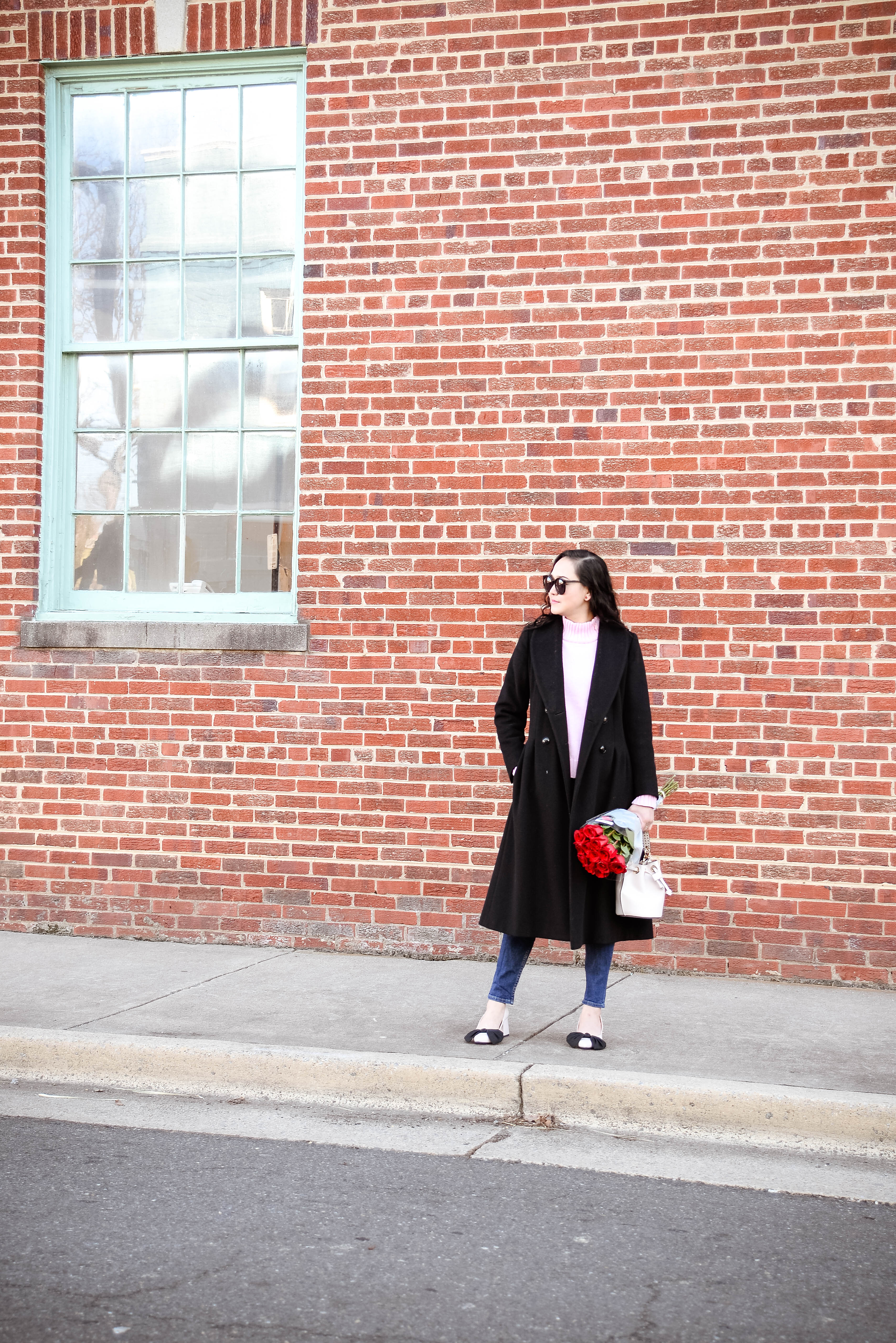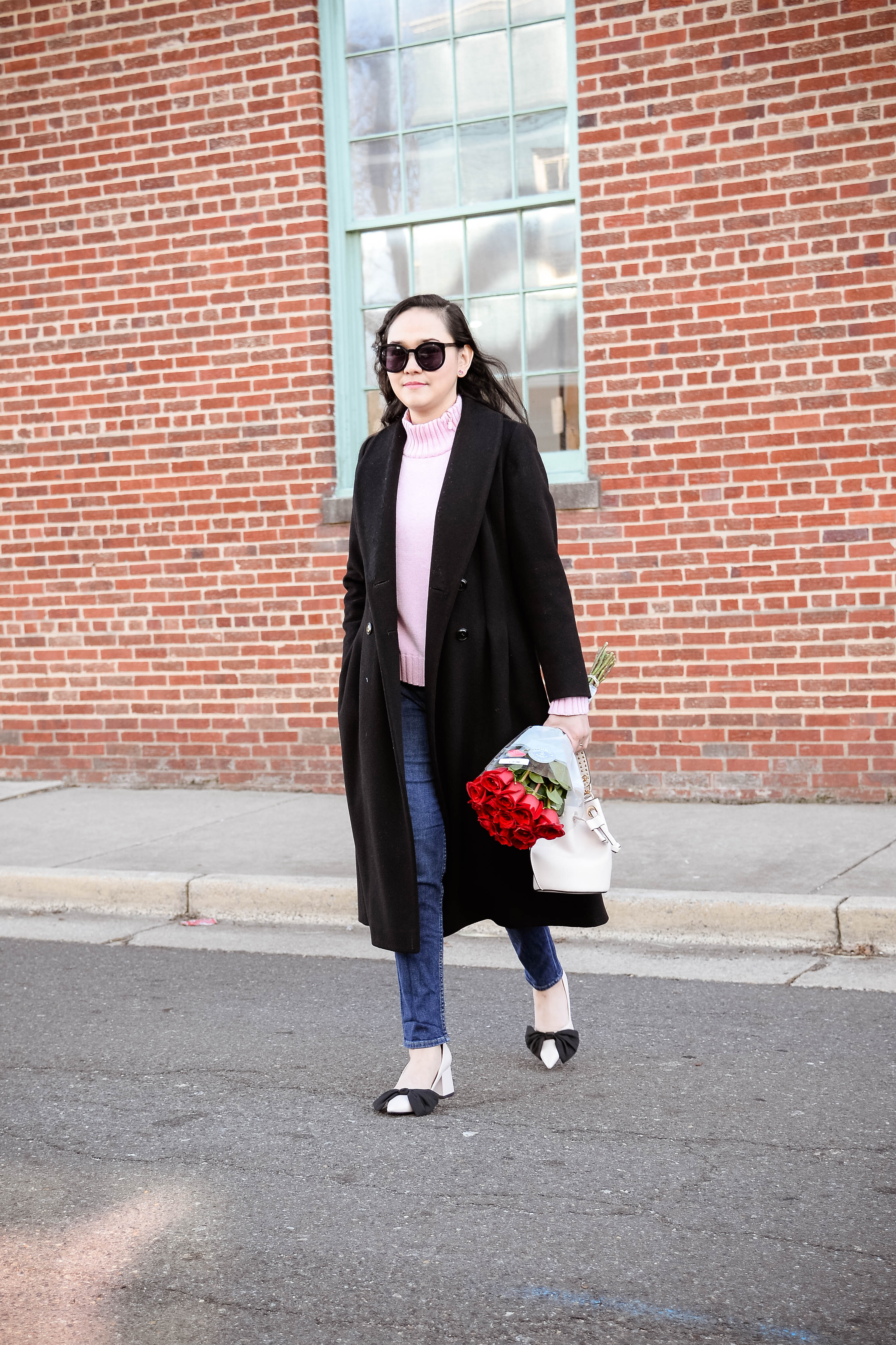 OUTFIT DETAILS:
BLACK TRENCH COAT (OLD) SIMILAR HERE
PINK SWEATER (OLD) SIMILAR HERE
H&M HIGH WAIST JEANS (current favorite!)
KAREN WALKER SUNNIES
ZARA BUCKET BAG SIMILAR HERE
ZARA SHOES SIMILAR HERE
Since Valentine's day is a week from now. I came up with this 5 fun date ideas for couples. It doesn't have to always be like eating out in a fine dining restaurant or preparing candle light dinner at home. I made sure that both of you will enjoy and will sleep together with smile on your face and fun memories to share. Also my date is not on the picture, he is the one behind the Lens taking these gorgeous photos.
Re-create your first date
I am already excited for this one because we were only 18 when we first went on a date. We were in college and living on our limited allowance so make a guess where it was? It was at McDonald's! So can you imagine that, just typing this I am already smiling and reminiscing those fun moments. I bet you also have that lovely moment together on your first date.
2.Play a Couples Game: Check out this book A Quiz Book For Couples 
I though about this because last New Years Eve. Our friends and our family had this couples game to try something new as we only always have games for the kids. Moments like this shouldn't just be for Valentine's day anyway right? Do you agree? So in here both couples were asked questions and you both should have the same answer. It was so funny to see if you don't get the same answer and you both have some explanations why you answered that way.
       3. Play a New Sport together that you've been wanting to try
You might not be a sporty type or even your partner but trying out something different is not a bad idea. You might actually realize that that could be both your new sports and add it to your routine as a couple. Just adding some spice to your life as life gets so busy and you tend to lose the magic along the way. This is the time to hit that button and start anew.
       4. Check out Groupon and try some new classes together 
There are a bunch of classes going on around your area. You just have to explore it and make use of the discounted rates Groupon or living social has to offer. Dates doesn't always have to be fancy anyway. It will be nice not to think about dressing up for a date right? Just staying low key is the key!
       5. If you want something fancy. Try doing a Dinner Cruise Together. 
I know us ladies, we always have that spot in our heart were we wish we have a Mr. Grey to pick us up and take us to a date of our romantic dreams. This is a way romantic as you are dining while cruising on what river you have in your are, you wearing your prettiest outfit and being serenaded as well.
I hope I was able to add something good on your list. Thank you for stopping by.
[show_shopthepost_widget id="3017431″]
Simply,
Christianne
Photos: Novel (my better half)