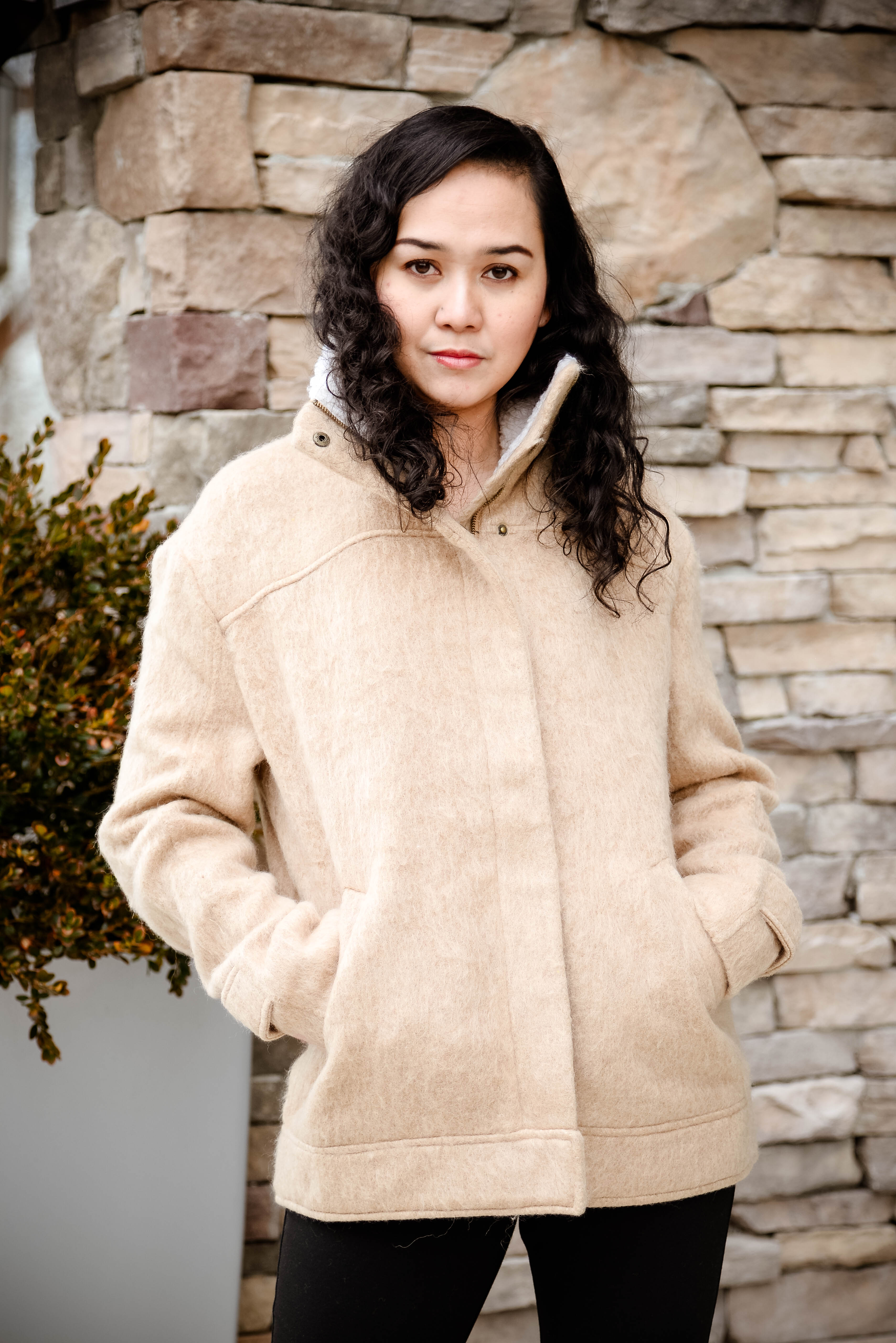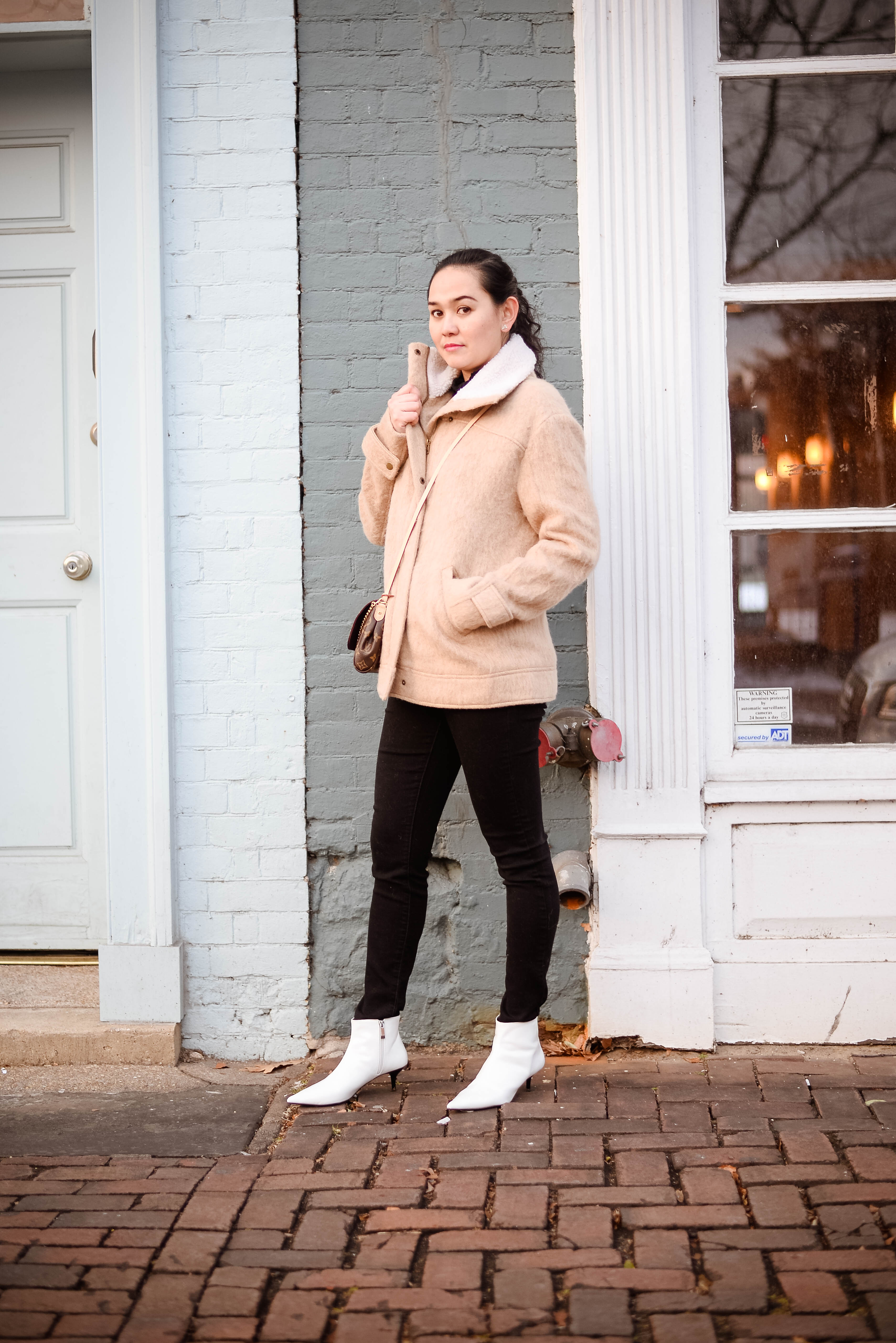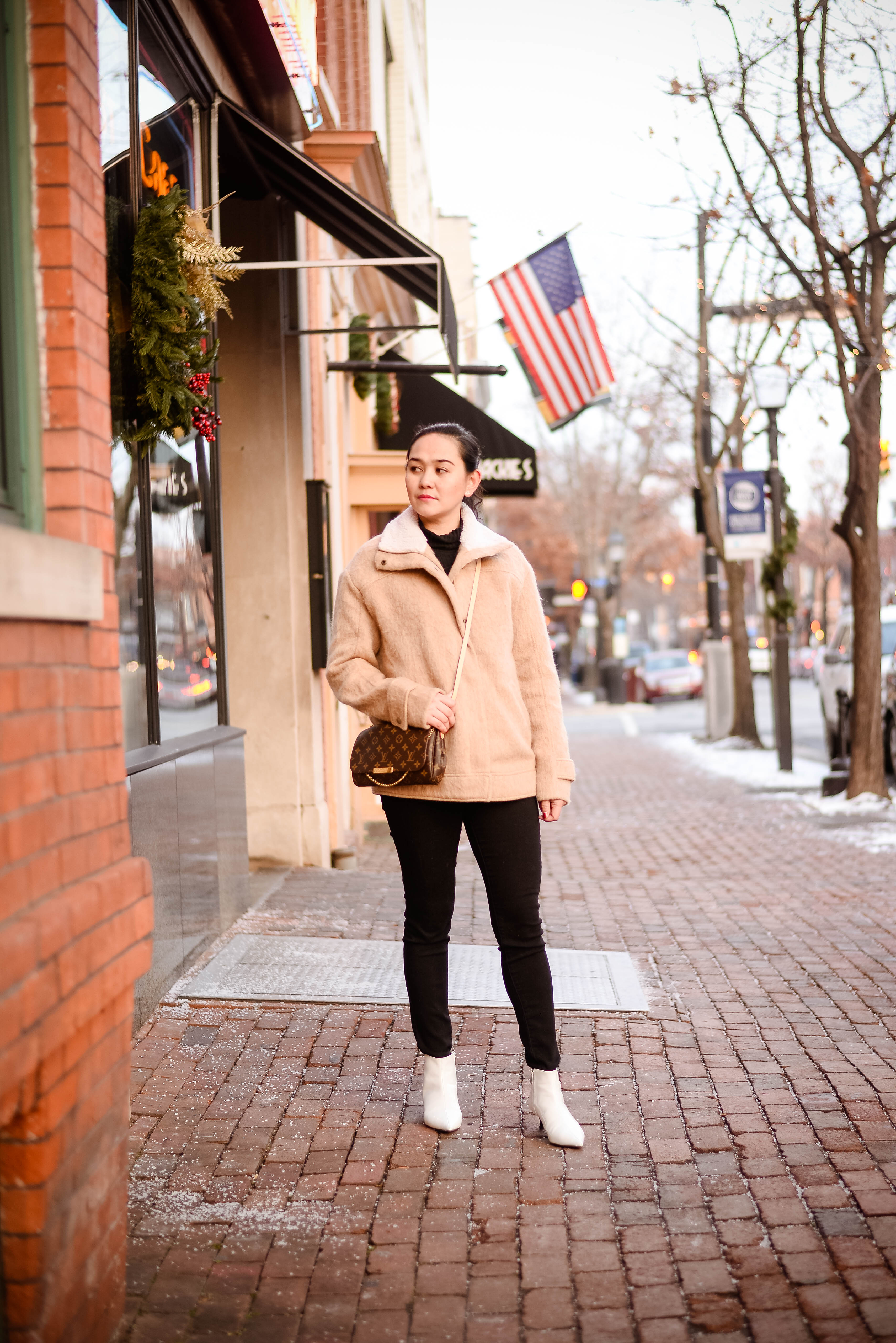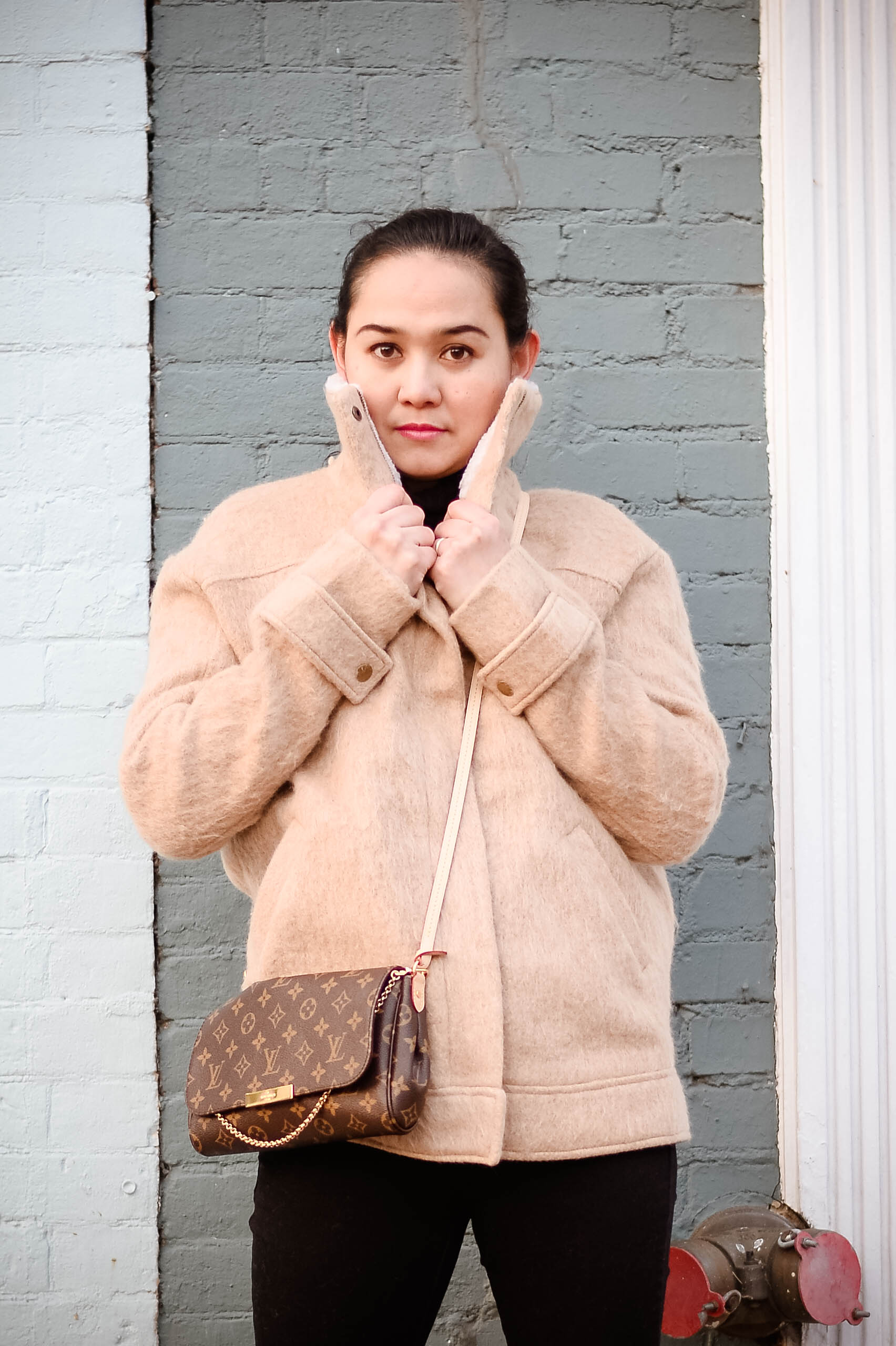 OUTFIT DETAILS:
TOBI SHEARLING WOOL JACKET c/o SIMILAR HERE AND HERE 
TOBI BLACK JUMPSUIT (as worn here)
ZARA KITTEN HEEL BOOTIES (as worn here)
It is exceptionally warm today here in Maryland and wearing this Shearling wool jacket to keep you warm will need a break today. It will surely be used again his weekend because temps will start to drop again and back to the true winter weather. I just love the simplicity of this style as to add some spice I wore my white kitten heel booties that I am currently obsessed right now. I have been wearing it frequently! For a more low key look, the best combination would be UGGs as they blend together.
I wore this to run some errands and got a lot of compliments with it. Maybe because a lot of people can relate to ne wearing it around this time of the year and the neutral color is so easy to pair with anything. I just love the versatility of this jacket and the warmth it can give you. The collar is the best part of it where you can wear up to replace the scarf or wear it rolled down just for a more relaxed feel.
What do you think about this jacket? Would you wear something like this? Let me know your thoughts and also your favorite outerwear.
Thank you so much for stopping by and have a wonderful long weekend. Where are you headed to or you are just staying local. I know we are planning to go up the mountains for some snow tubing if the weather permits. I will keep you posted on my instastories so go follow along my instagram.
Simply,
Christianne
Photos: Novel (my better half)