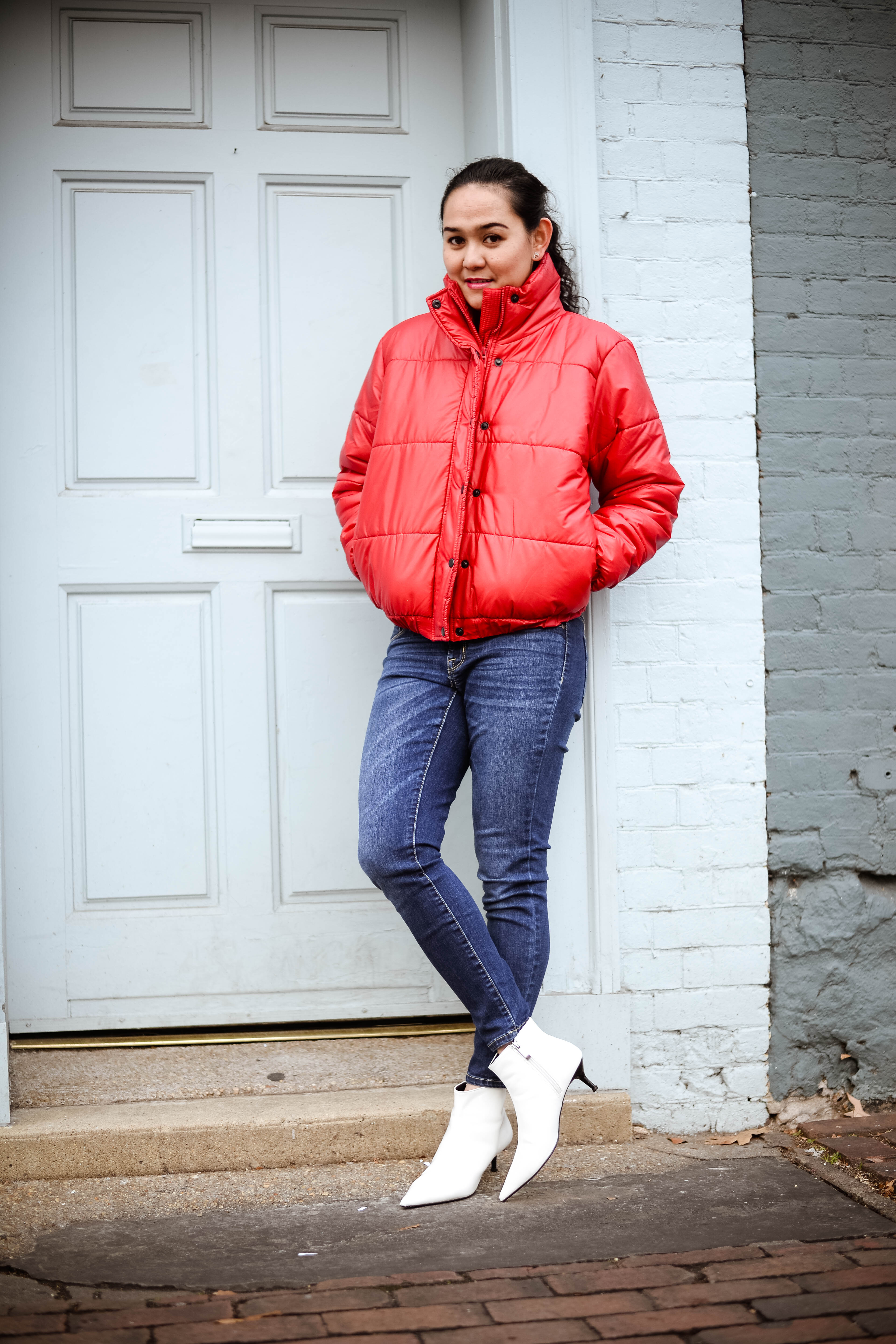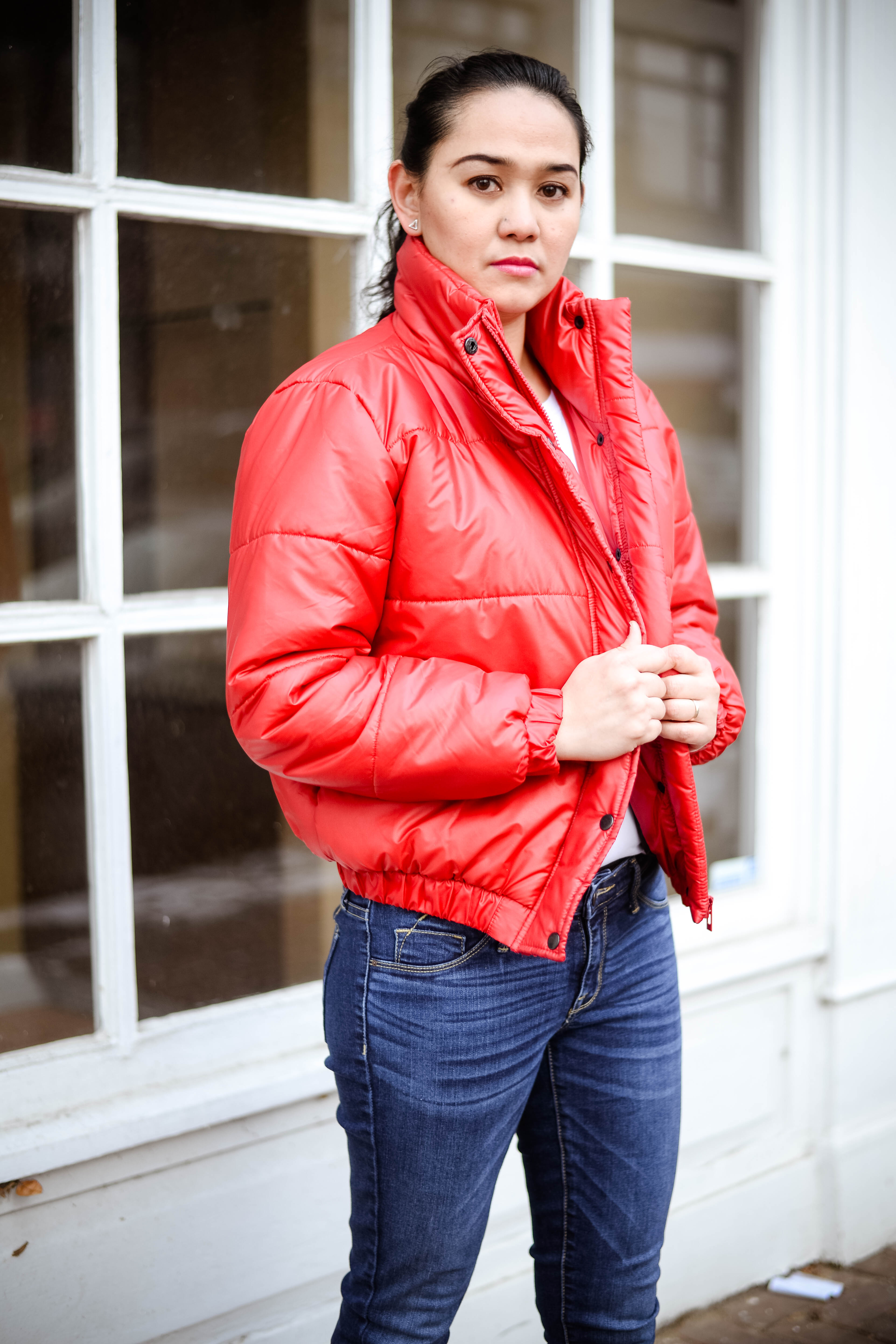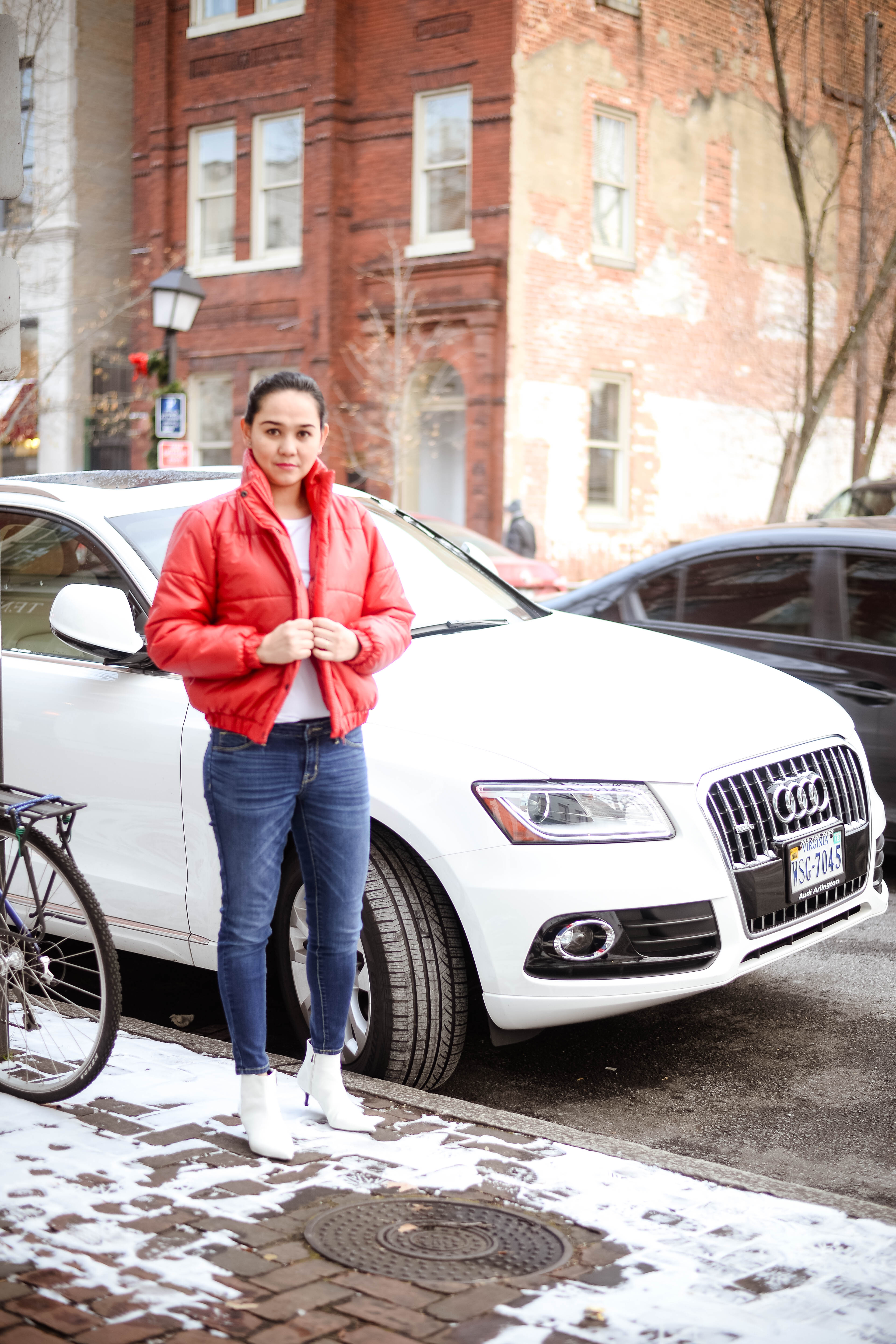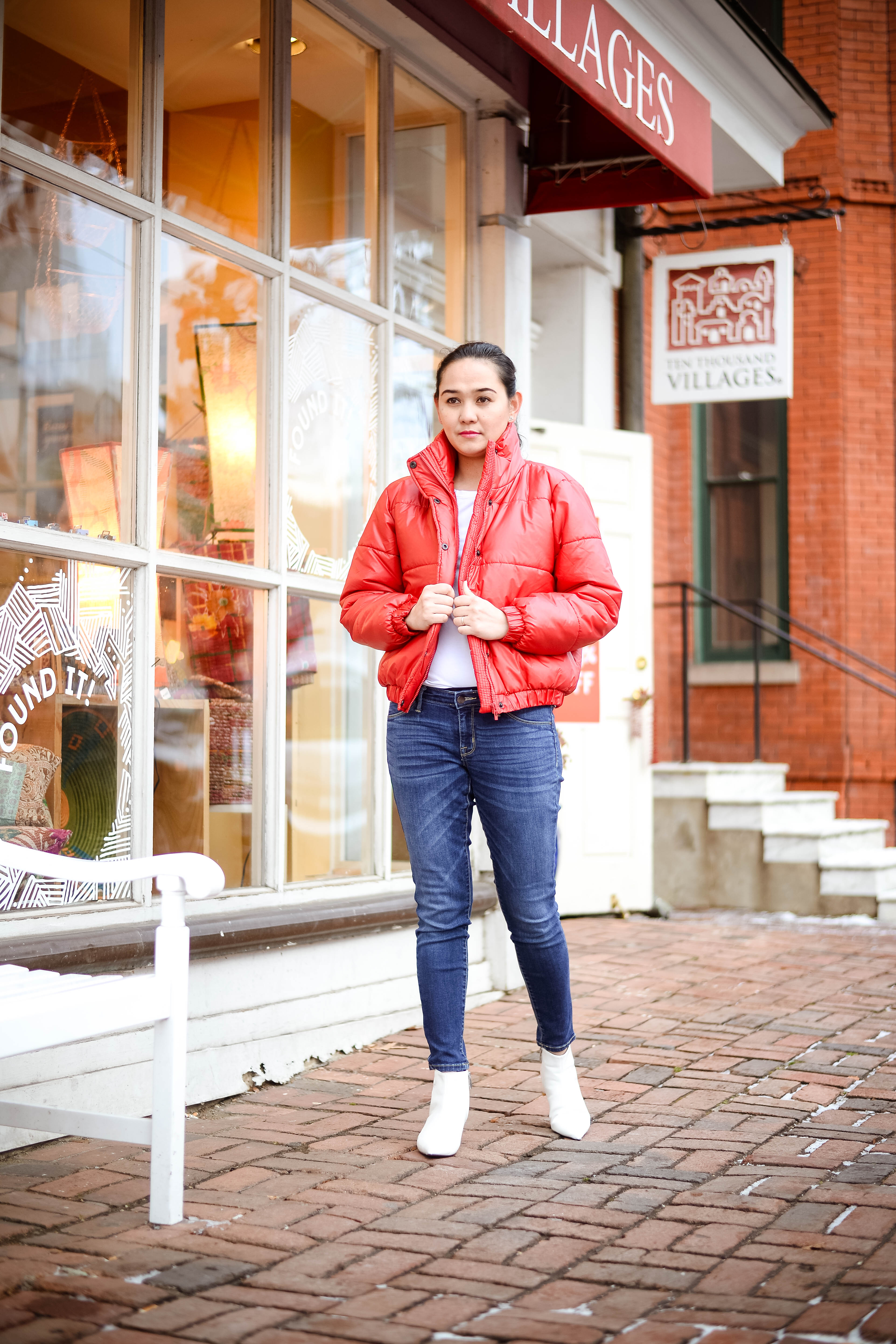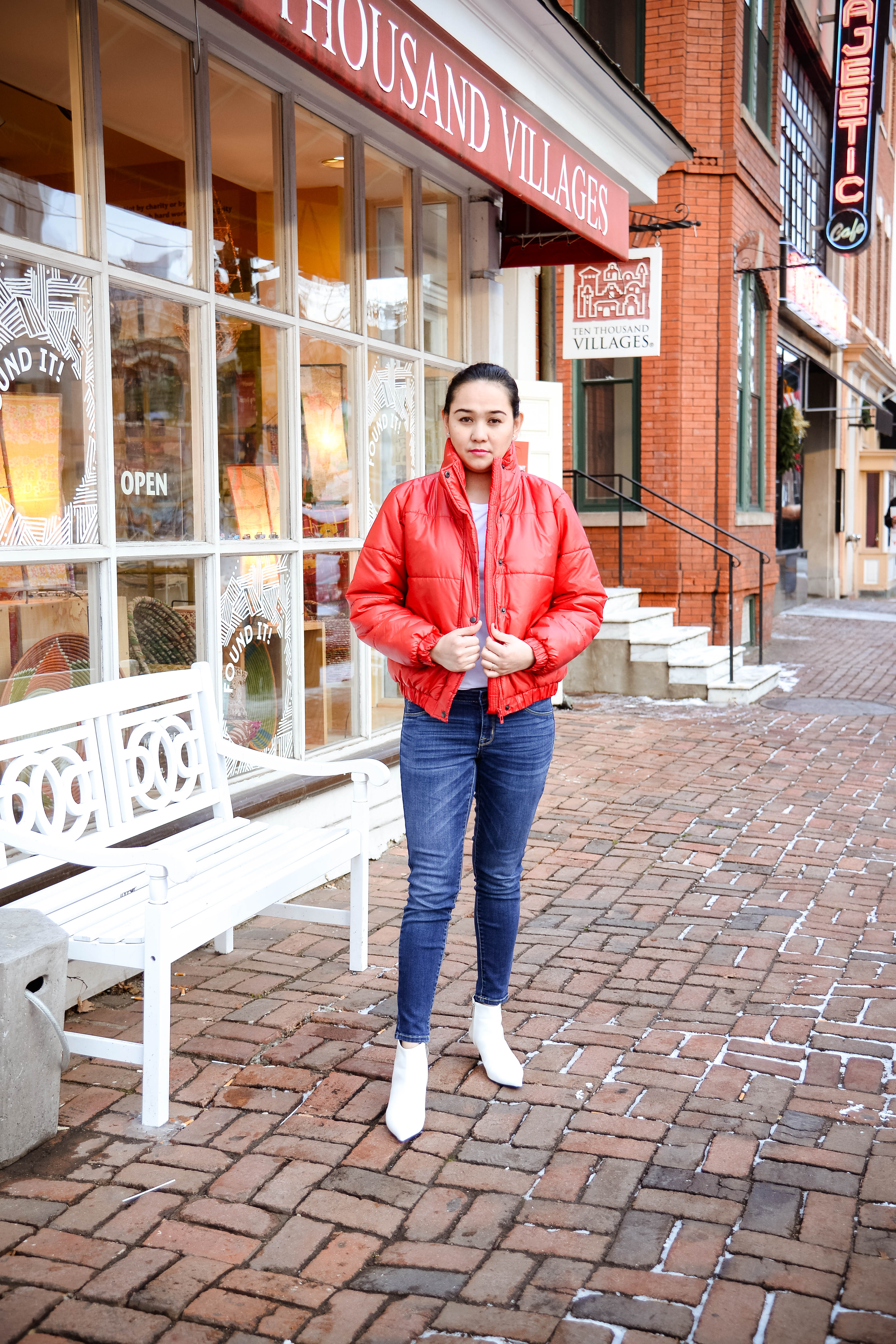 OUTFIT DETAILS:
BOOHOO RED PUFFER JACKET SIMILAR HERE , HERE AND HERE
BANANA REPUBLIC WHITE T SHIRT
MOSSIMO SKINNY JEANS
ZARA WHITE KITTEN HEEL BOOTIES SIMILAR HERE AND HERE
Who is experiencing a lot of snow days lately? I know we are at least like once a week. I am glad I am winter ready in red puffer jacket I got from my favorite inline store boohoo. This jacket is making a statement this season and can be paired with different types of shoes. I am actually wearing a dressy boots and it did work well together. I also saw another blogger wearing it with a white Dr. Marten boots which was also cool. aside from the white it also goes well with this snow boots.
Are you also obsessed with this trend? Do you have one already? Share your thoughts on this striking red color. It looks good with the snow as it gives a crystal clear vision of a perfect winter. You may also add some cute beanies to go with the outfit when the weather calls for it. It is windy right now her in Maryland and wearing a cute beanie will be an amazing combo.
I hope you all have a safe, warm and enjoyable weekend. Thank you for stopping by and see you all again next week. I have a lot of outfits that I am excited to show you all. Also I would love any feedback on what else do you want to see on my blog. I always wanna share something fun and also the ones that finds your fancy. I am currently working on my vision board and will soon share my new year intention as I am still gathering my thoughts. Hopefully I will be able to publish it soon so you can get to know me.
Simply,
Christianne
Photos: Novel (my better half)
Location: King Street Alexandria, VA