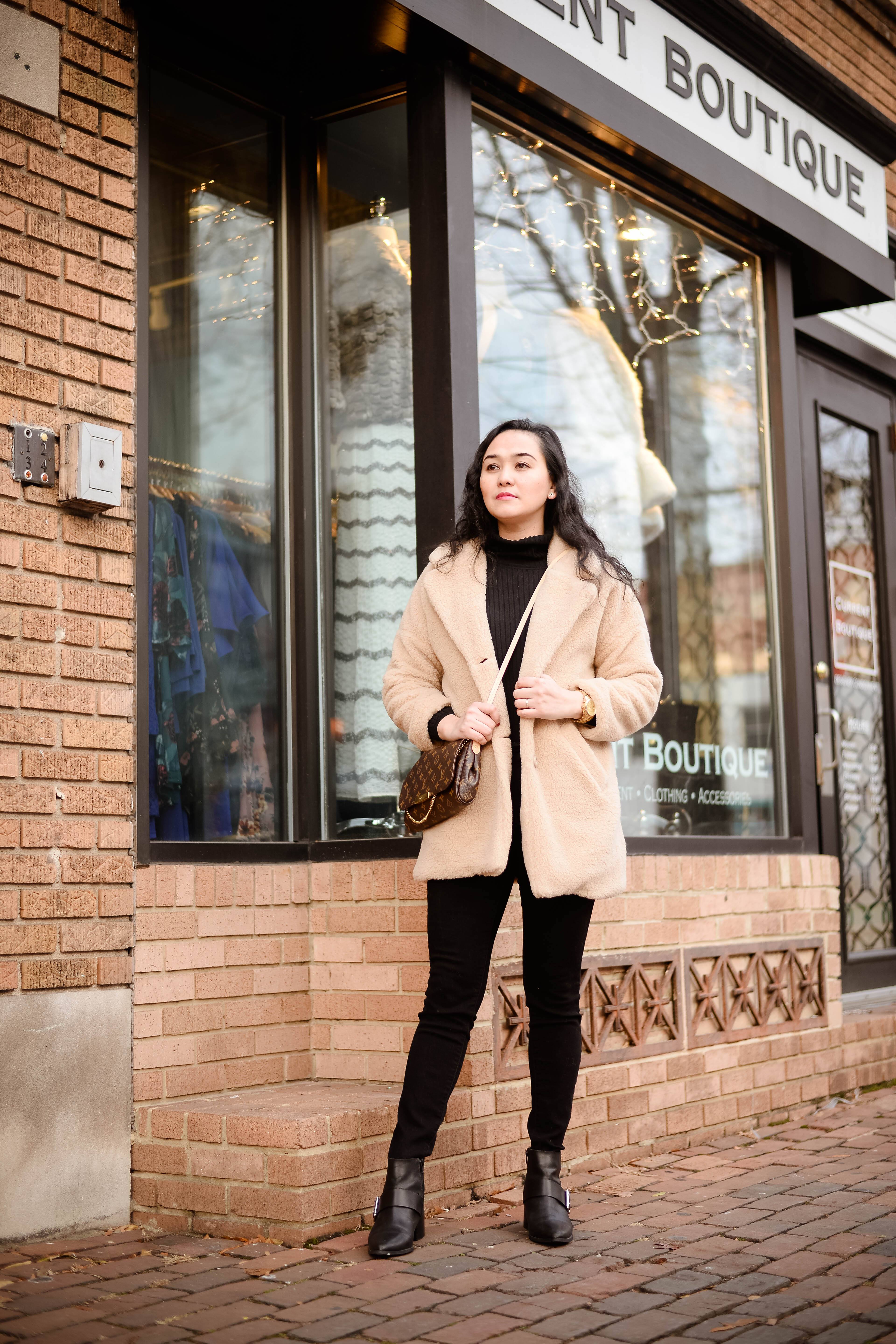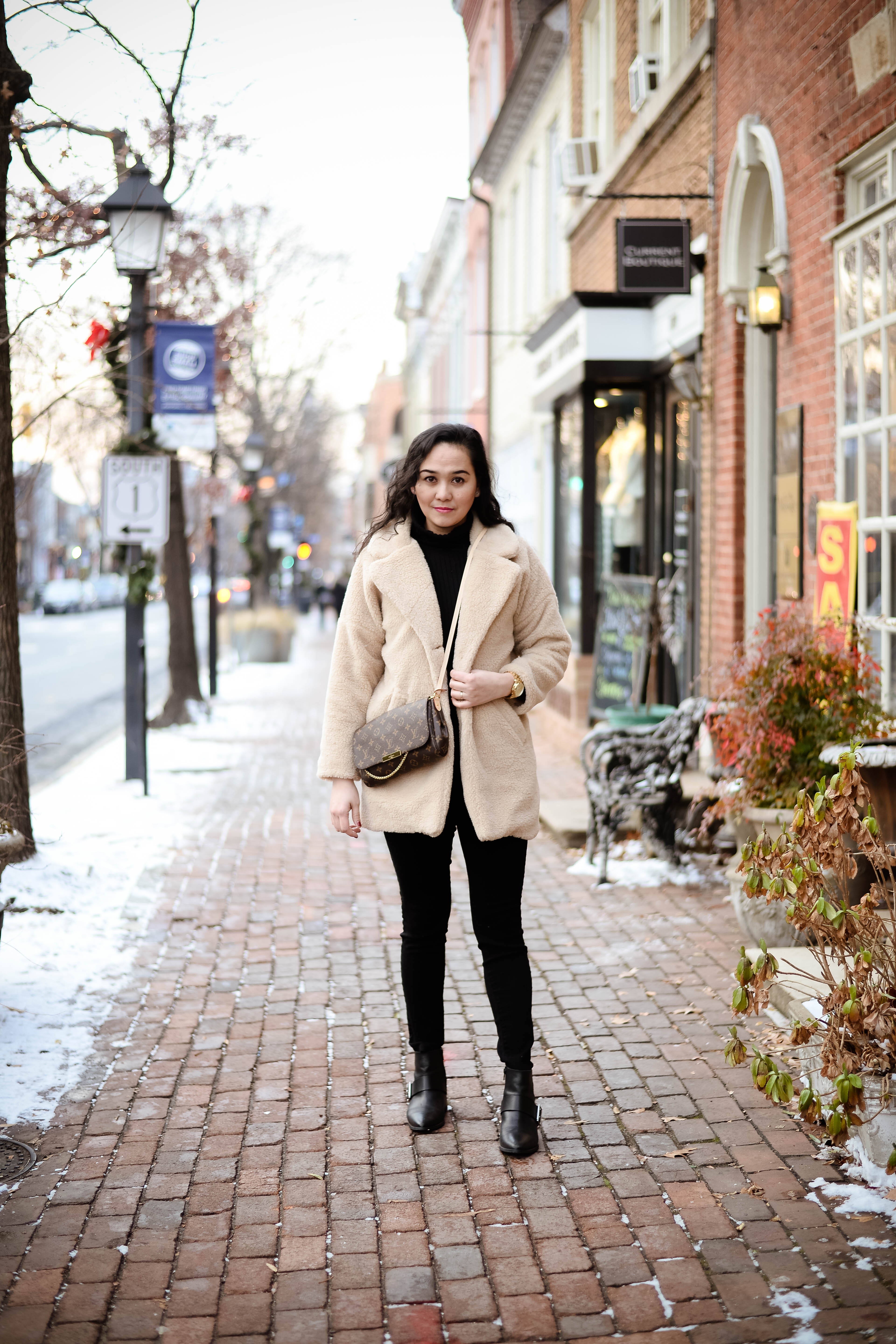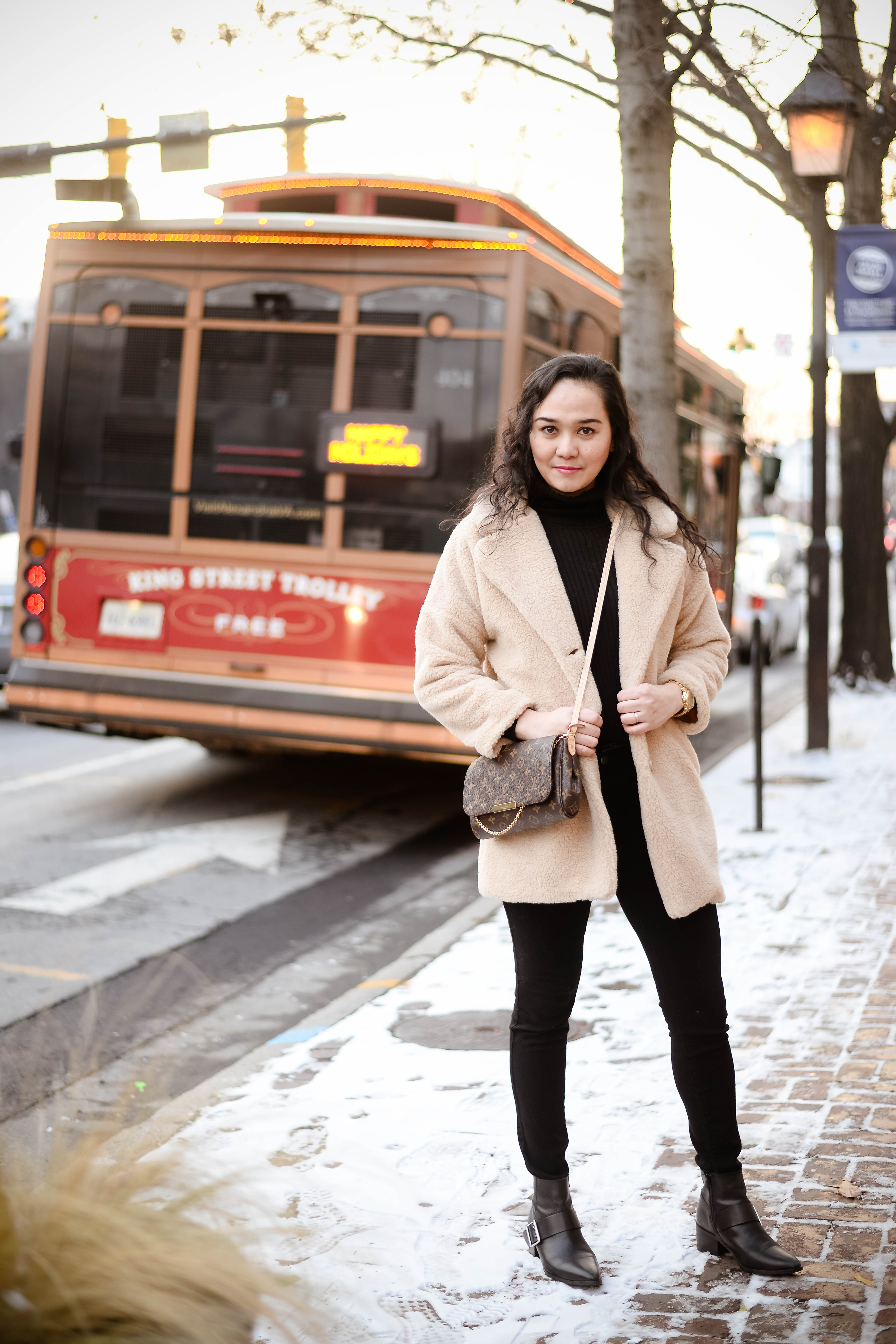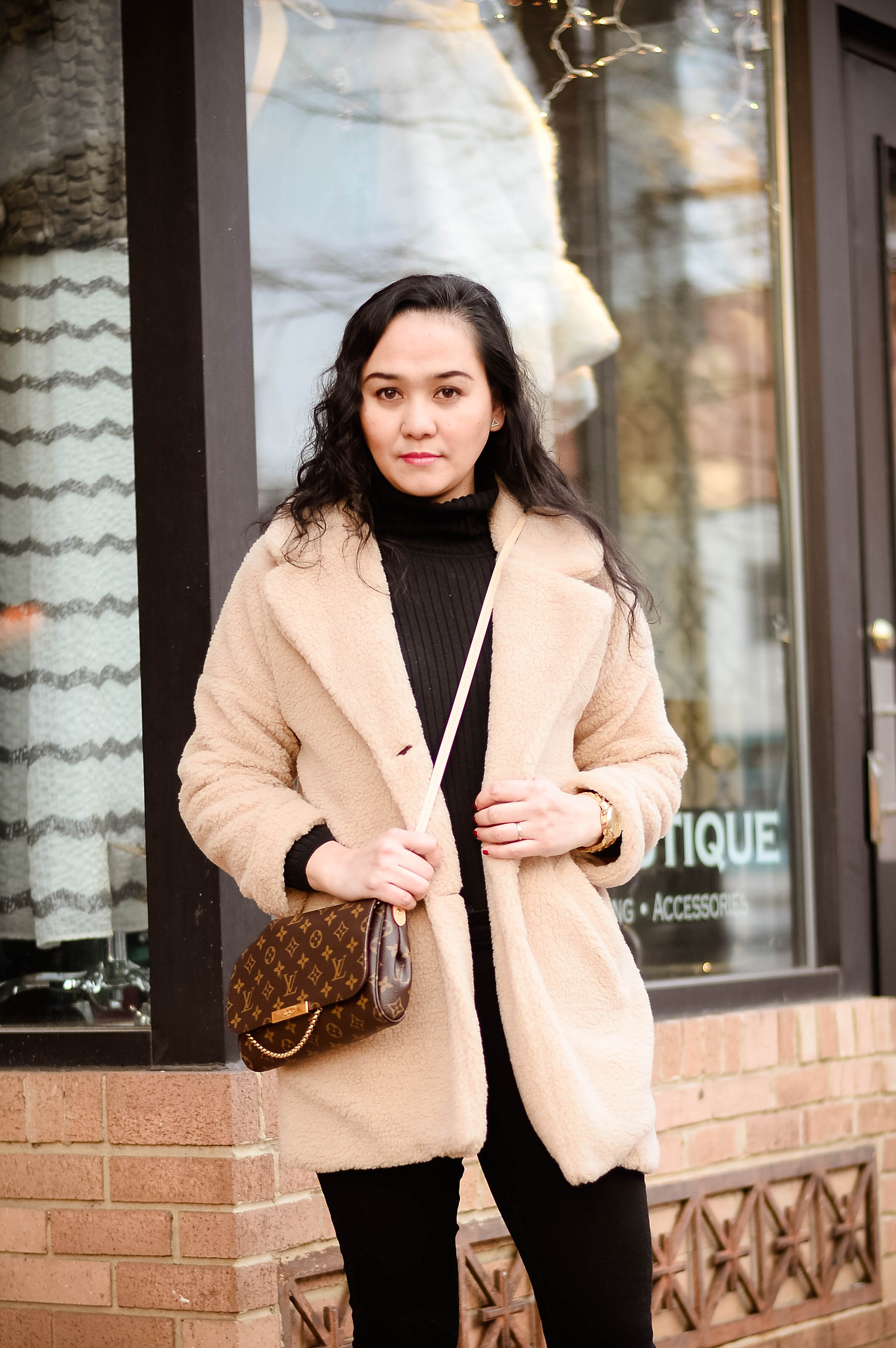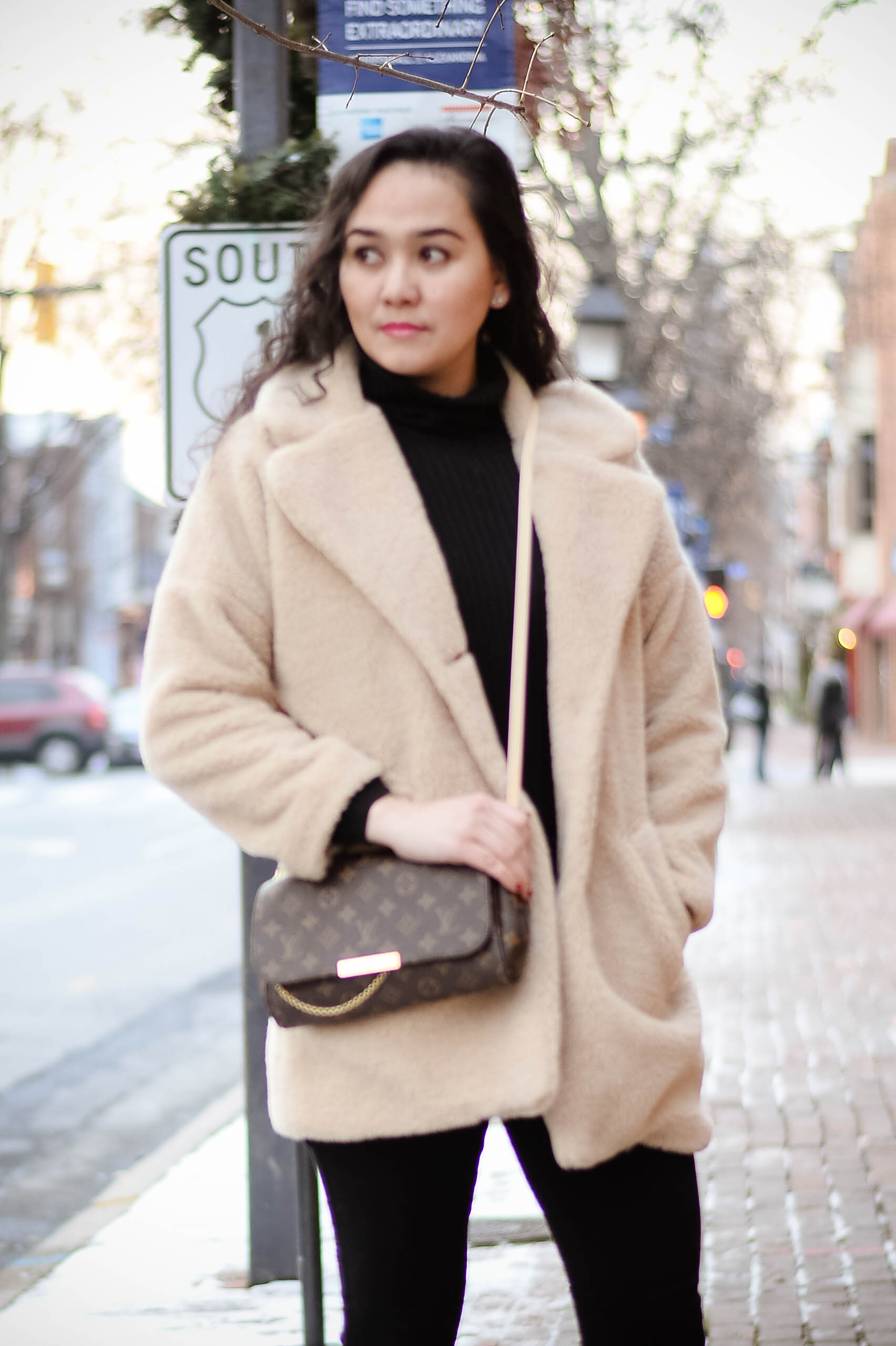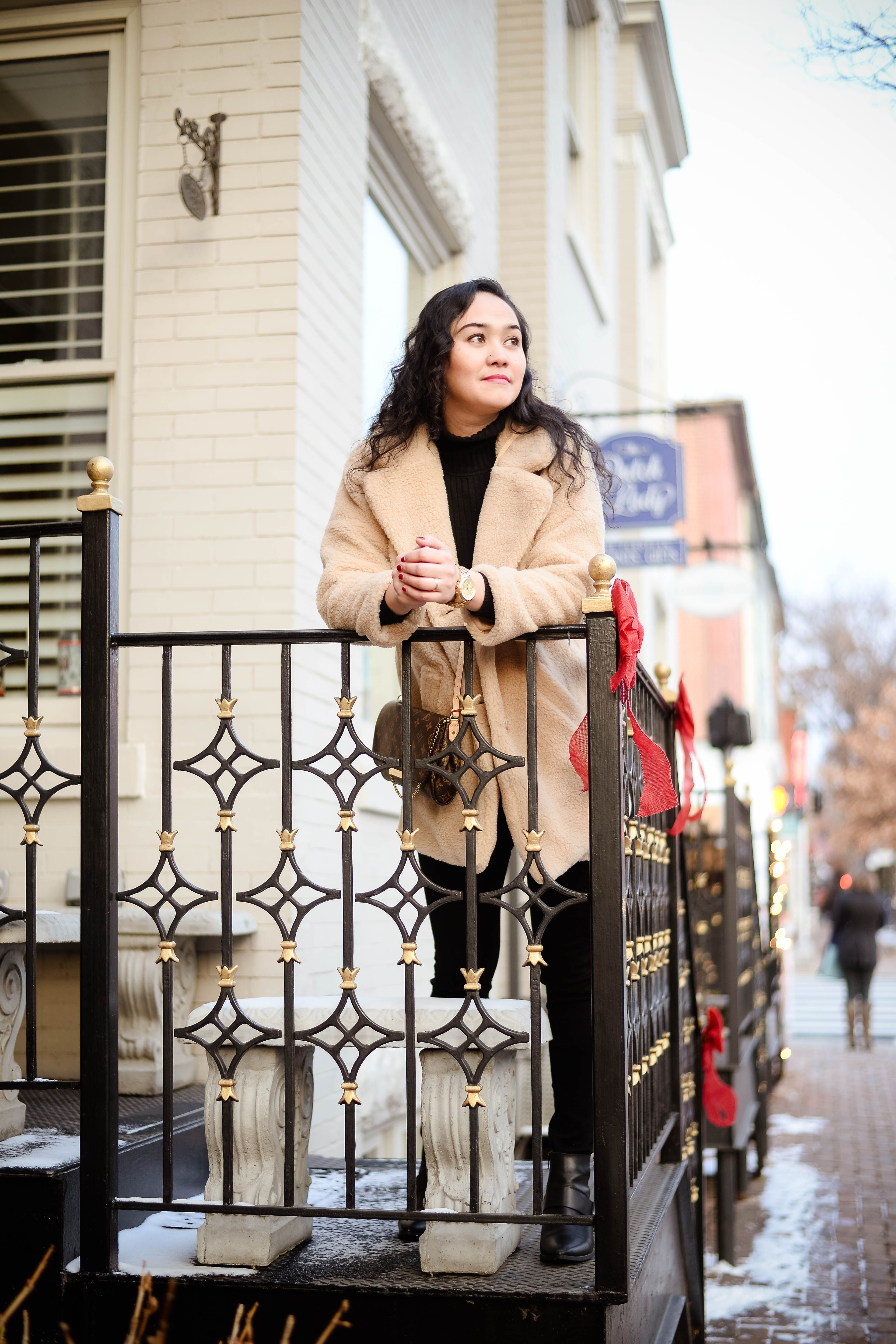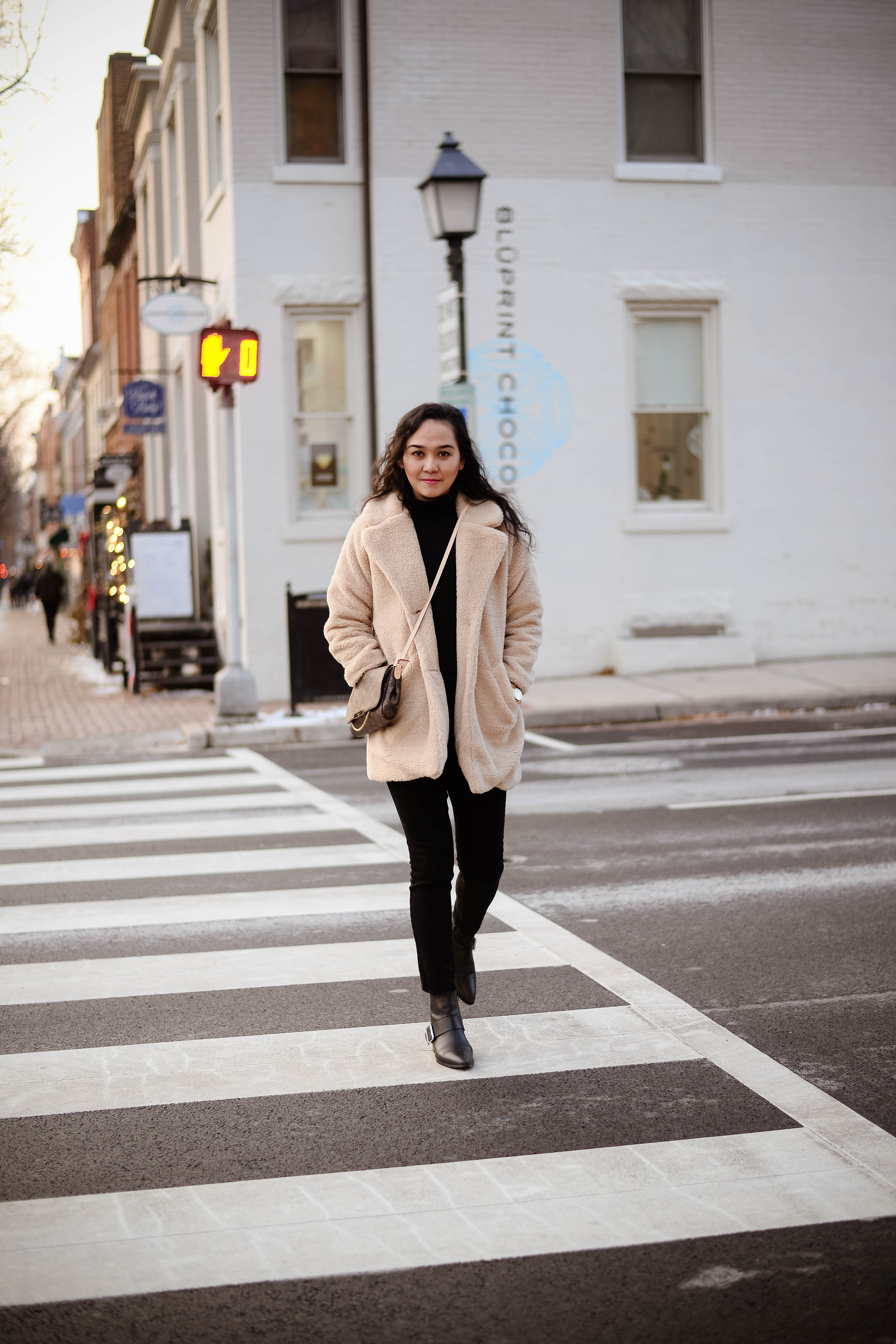 OUTFIT DETAILS:
BOOHOO TEDDY COAT SIMILAR HERE ,  HERE AND HERE
BOOHOO SKINNY JEANS SIMILAR HERE
ASOS ANKLE BOOTIES (OLD) SIMILAR HERE
LOUIS VUITTON BAG SIMILAR HERE
Happy New Year! Cozy feels with Teddy Coat trend, why not? It is brutally cold outside for the past few days as temperature drops as low 12 degrees. Having a coat like this made me feel warm while I was walking the streets of Alexandria right after the snow fall. It was so cold when we were shooting for this look but I must say. The coat that will give you chic, comfort and style. I just wanna keep it simple by pairing it with an all black outfit. In case you did not know that wearing black has a warm effect that is why you wouldn't wanna wear so much of it in the summer because you will definitely feel it when the sun starts to penetrate through it. (sorry it was too scientific :))
It was a lovely afternoon at my favorite King Street  in Alexandria, VA. In case you will visit the DMV area, make sure to stop by there as you will see a lot of storesand restaurants. Visit it at night as well as they have the whole street lit up.
Thank you for stopping by.
Simply,
Christianne