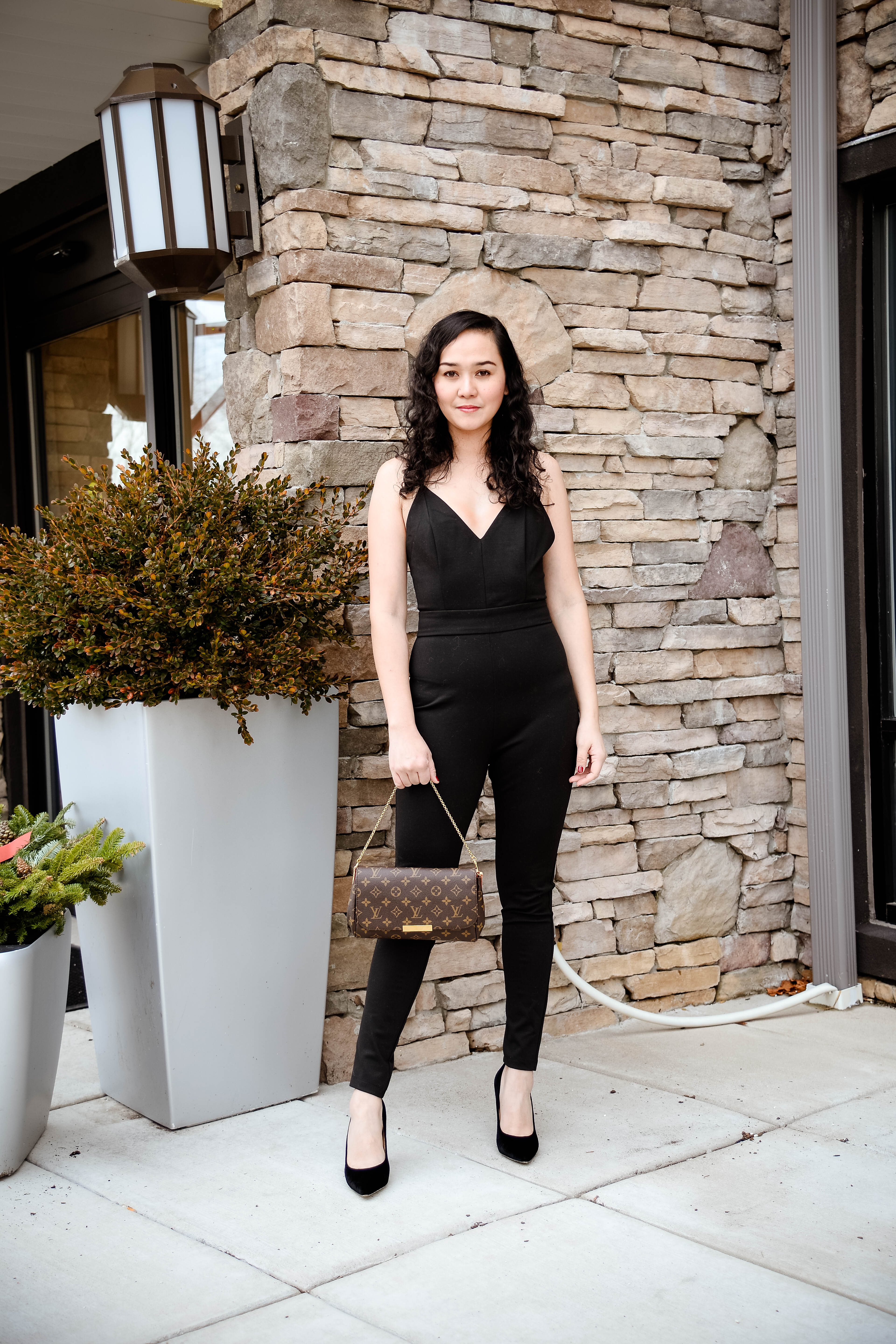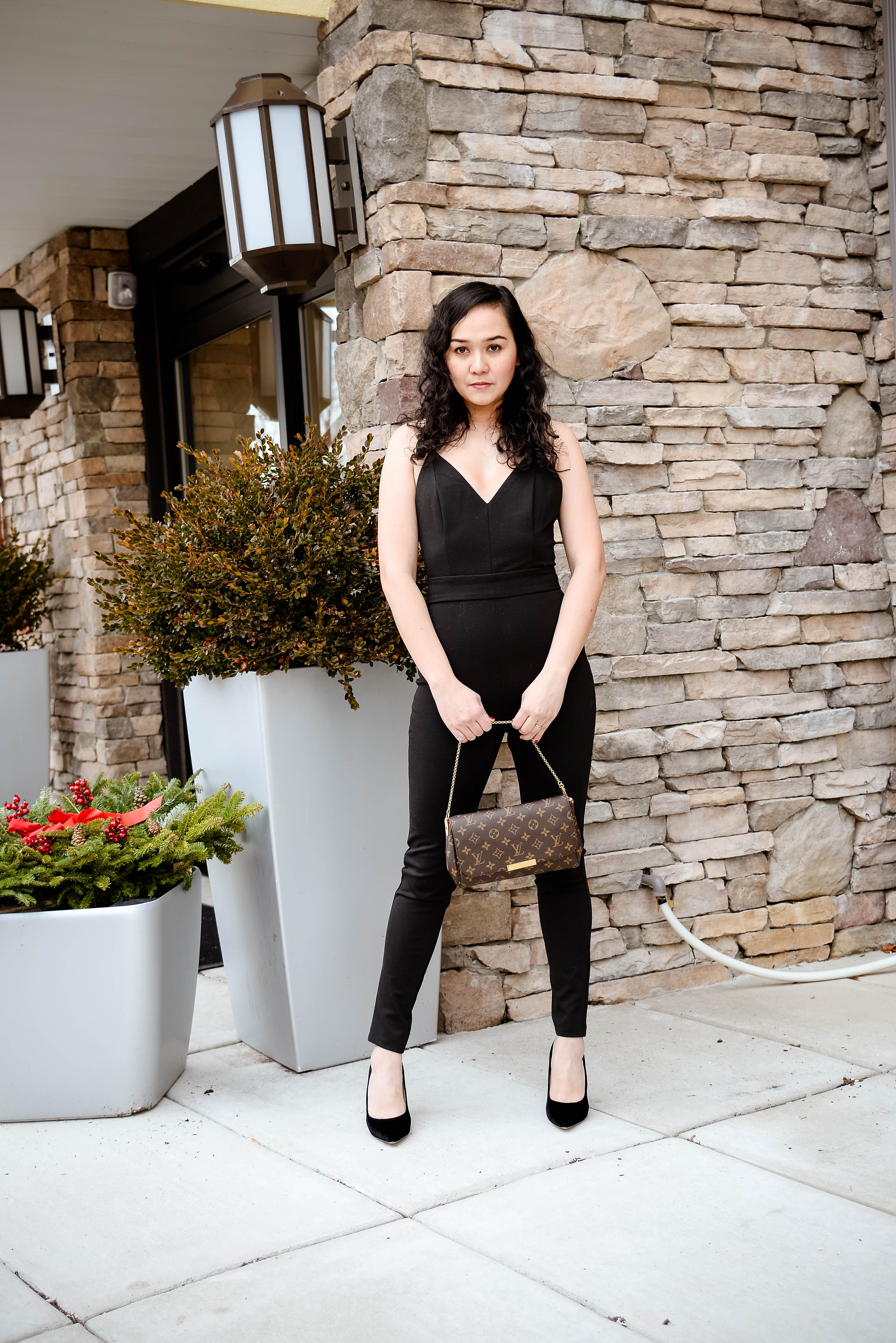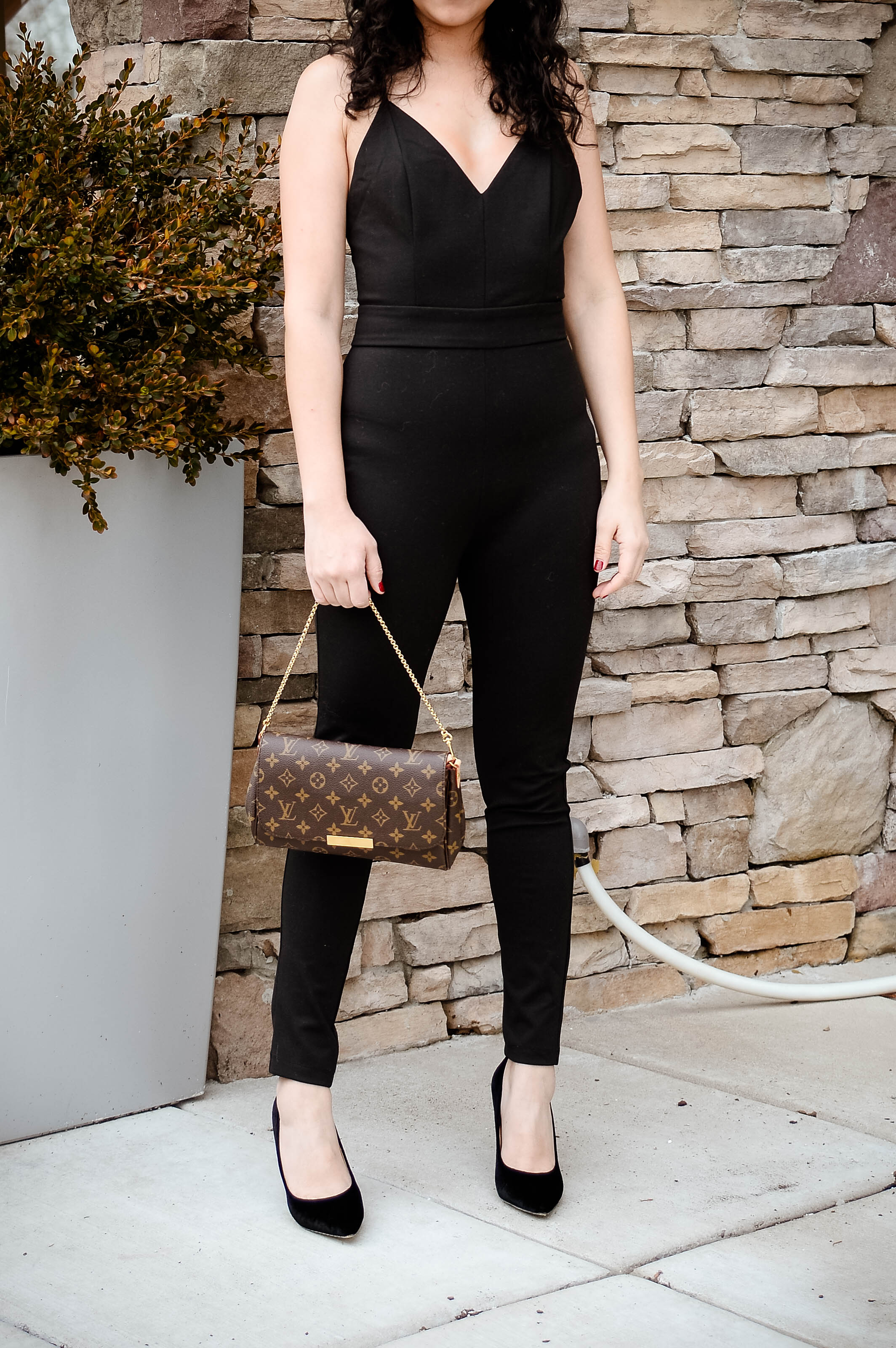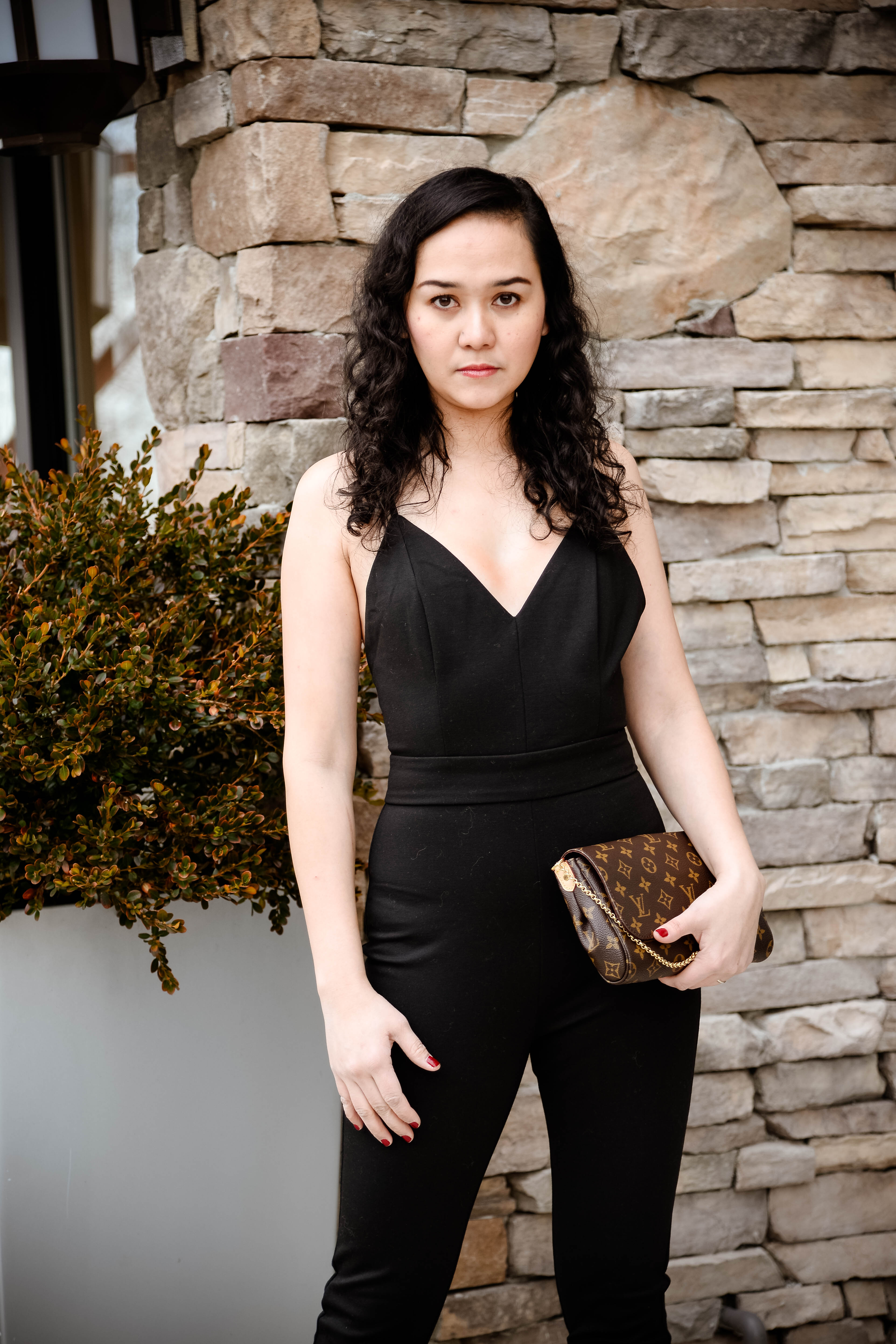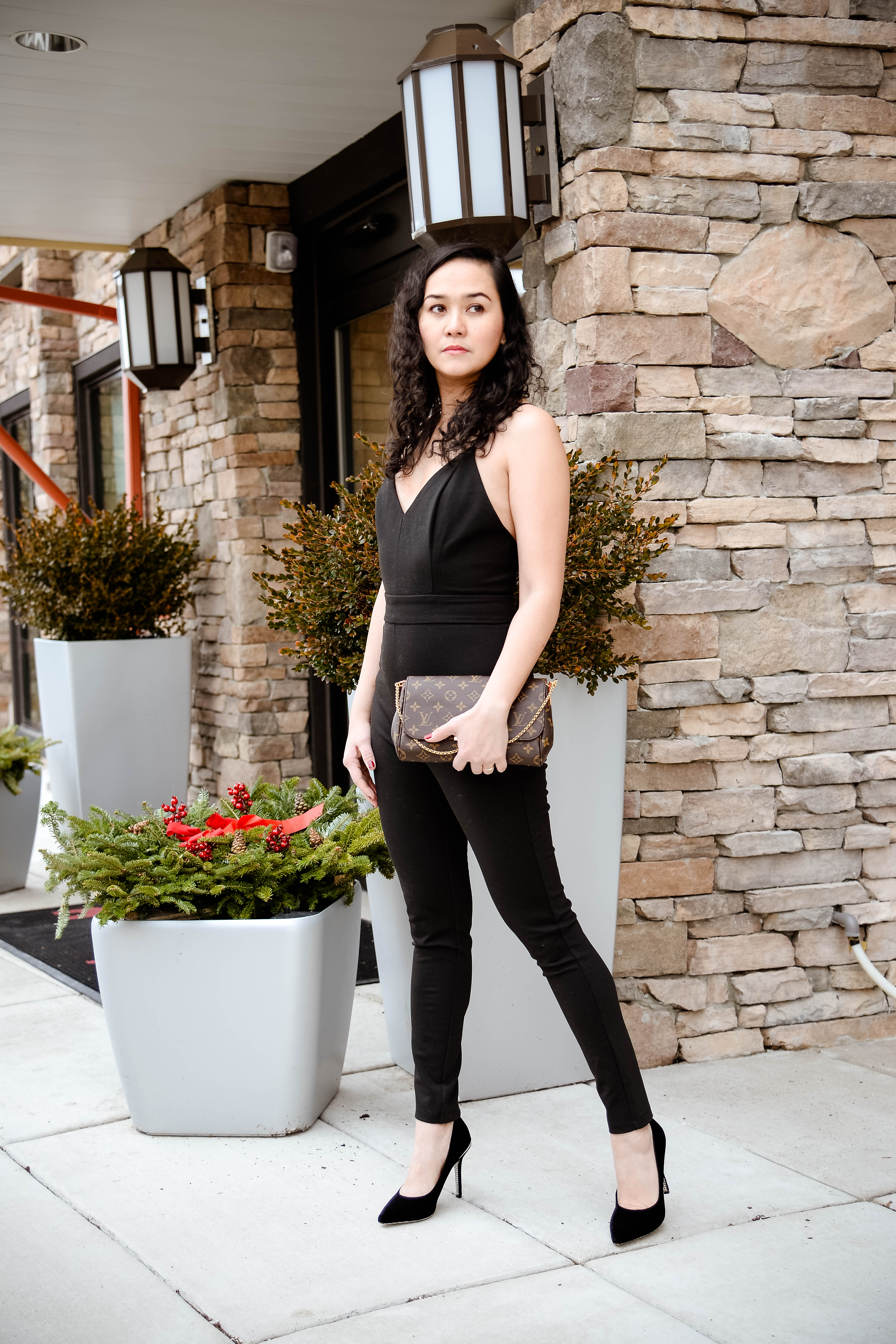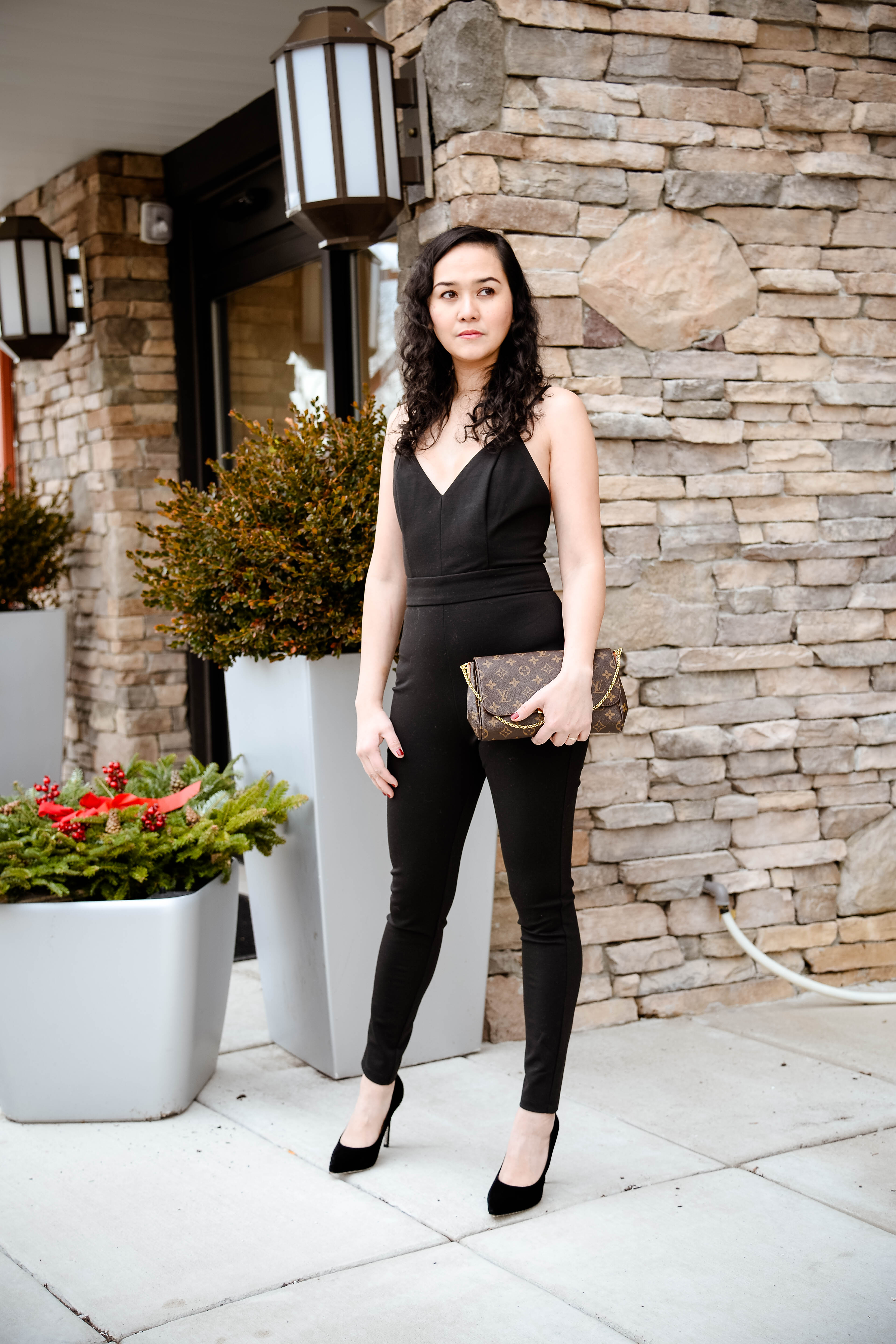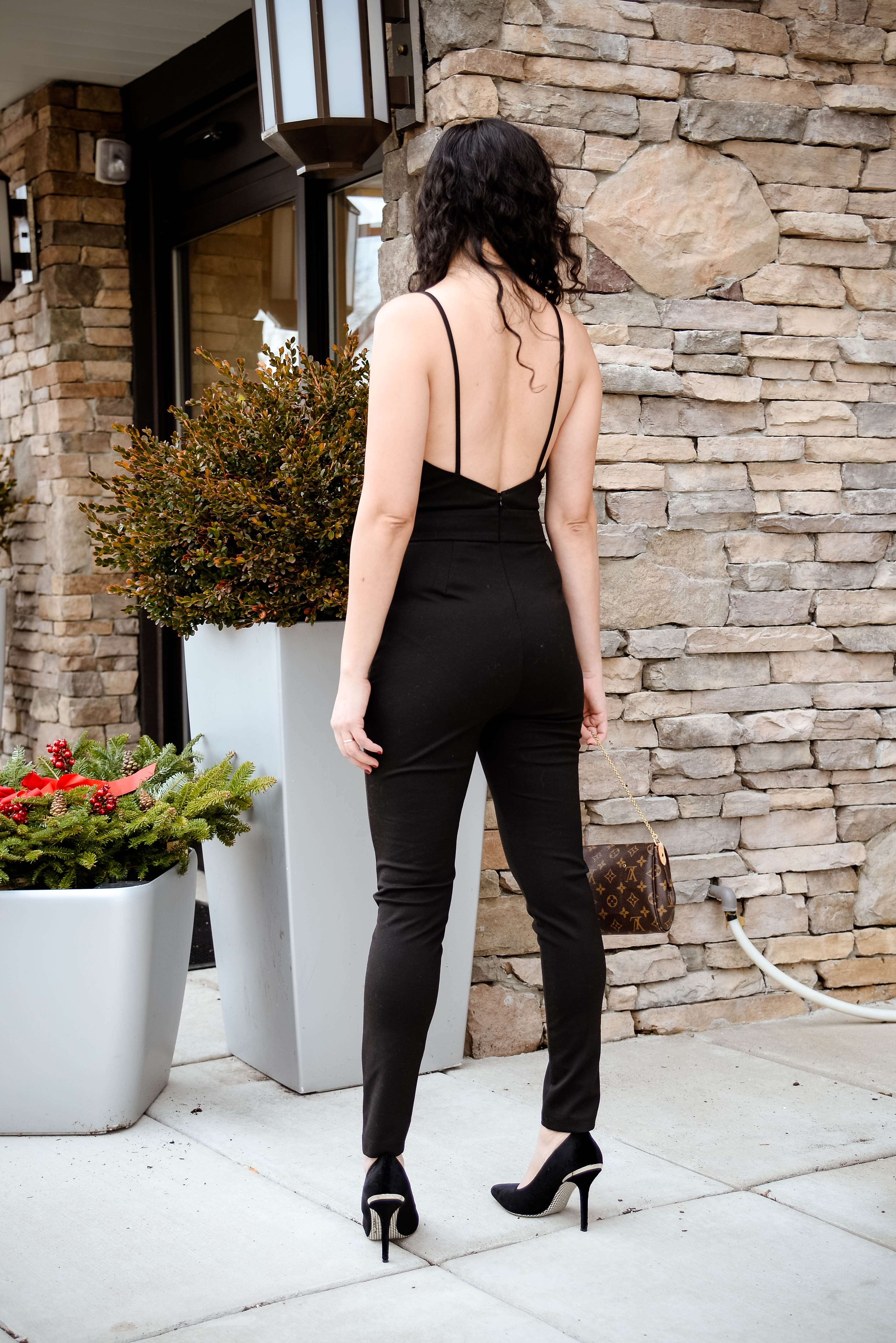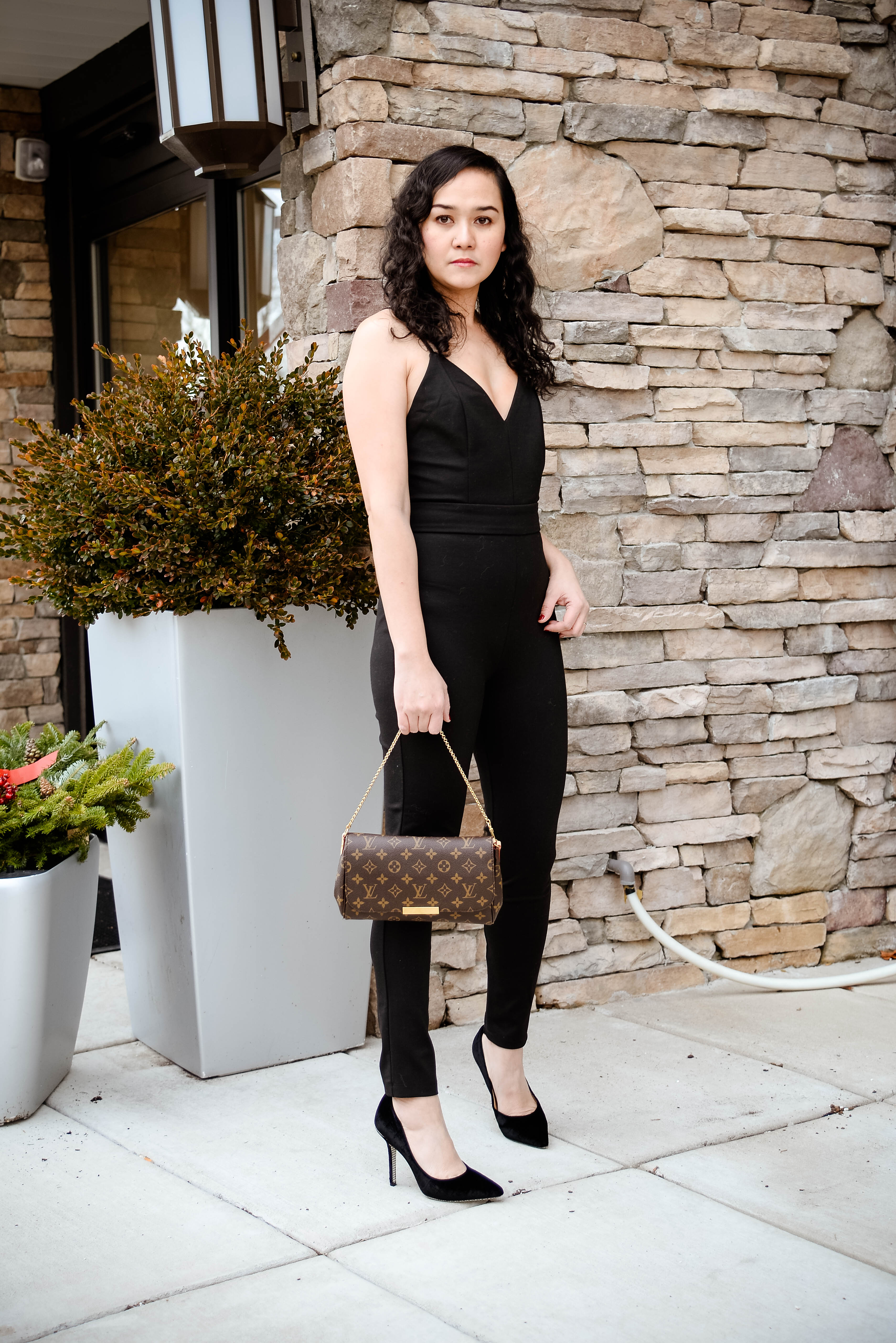 OUTFIT DETAILS:
TOBI JUMPSUIT c/o SIMILAR HERE
LOUIS VUITTON BAG SIMILAR HERE
FERRAGAMO SHOES SIMILAR HERE AND HERE
Few more days left with us for the 2017 and all of us fashion lovers always wanna look good to welcome the New Year.  Today here is NYE Outfit Number 1: Tobi Black Jumpsuit . I am sharing this pretty jumpsuit that is so soft that I got from Tobi. I received 3 products from them and I like their clothes. They have my style and the price point is within my range, trendy, chic and affordable. I know it is cold here in the East coast so this outfit you can layer it with just a scarf and a wool coat. If you live in a warmer weather this will do really good.
If you have been following my blog. You know I am the one and done kinda fashionista. That is also why I love dresses and this is exactly kinda like it. You will look good topping it with the Happy New Year Tiara. I also envisioning wearing this with a metallic jacket.   A fur coat will also do  the trick if you really wanna up your game.
For the title this is the first NYE look. I will then post the 2nd look on Friday so stay tuned for it. It is a dress, so there goes the hint for that look. I am super excited to show all of you guys!!! Let me know your thoughts about this look here. I always wanna hear from all of you.
Thank you so much for stopping by, I hope you had a wonderful day!
Simply,
Christianne
Photos: Novel