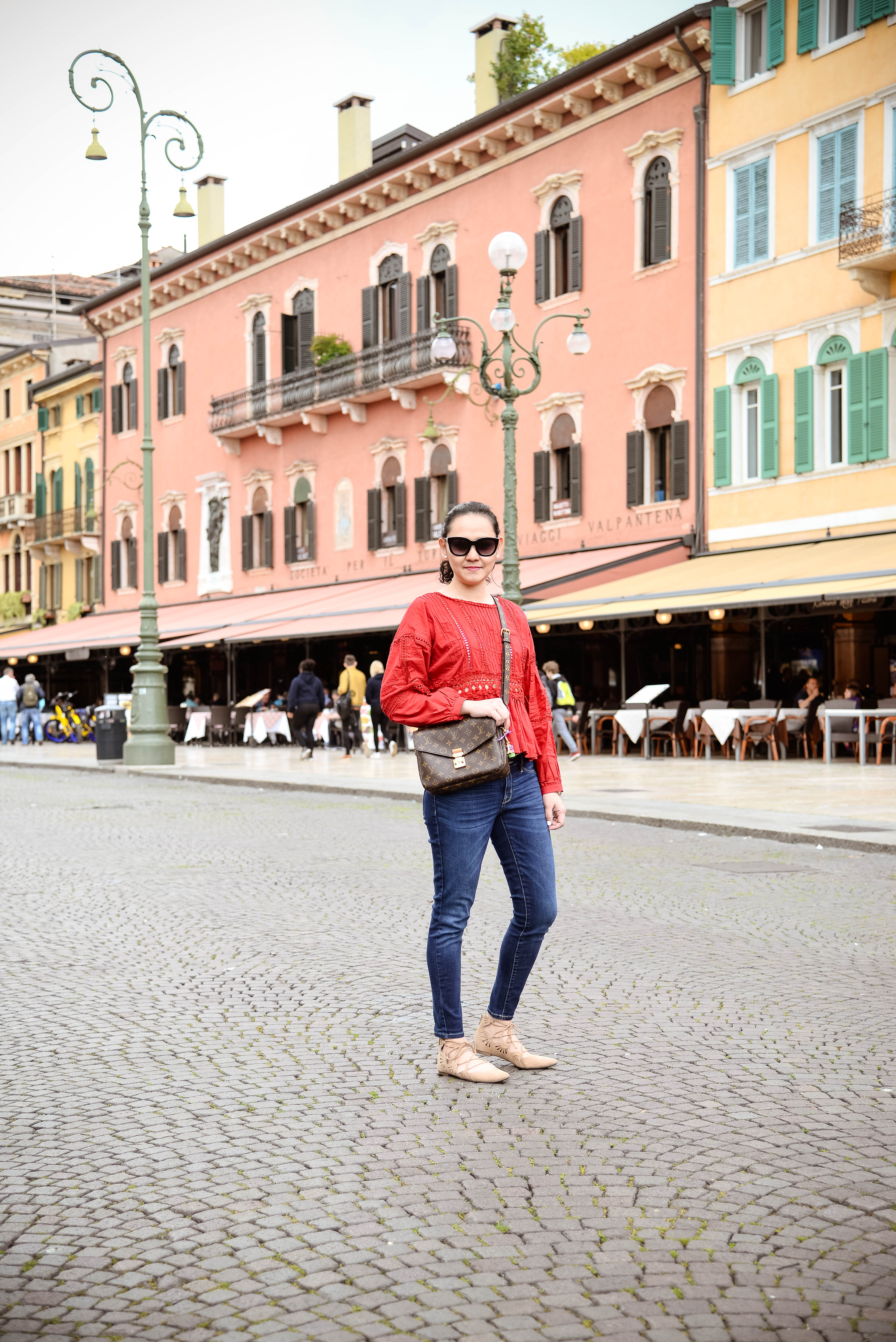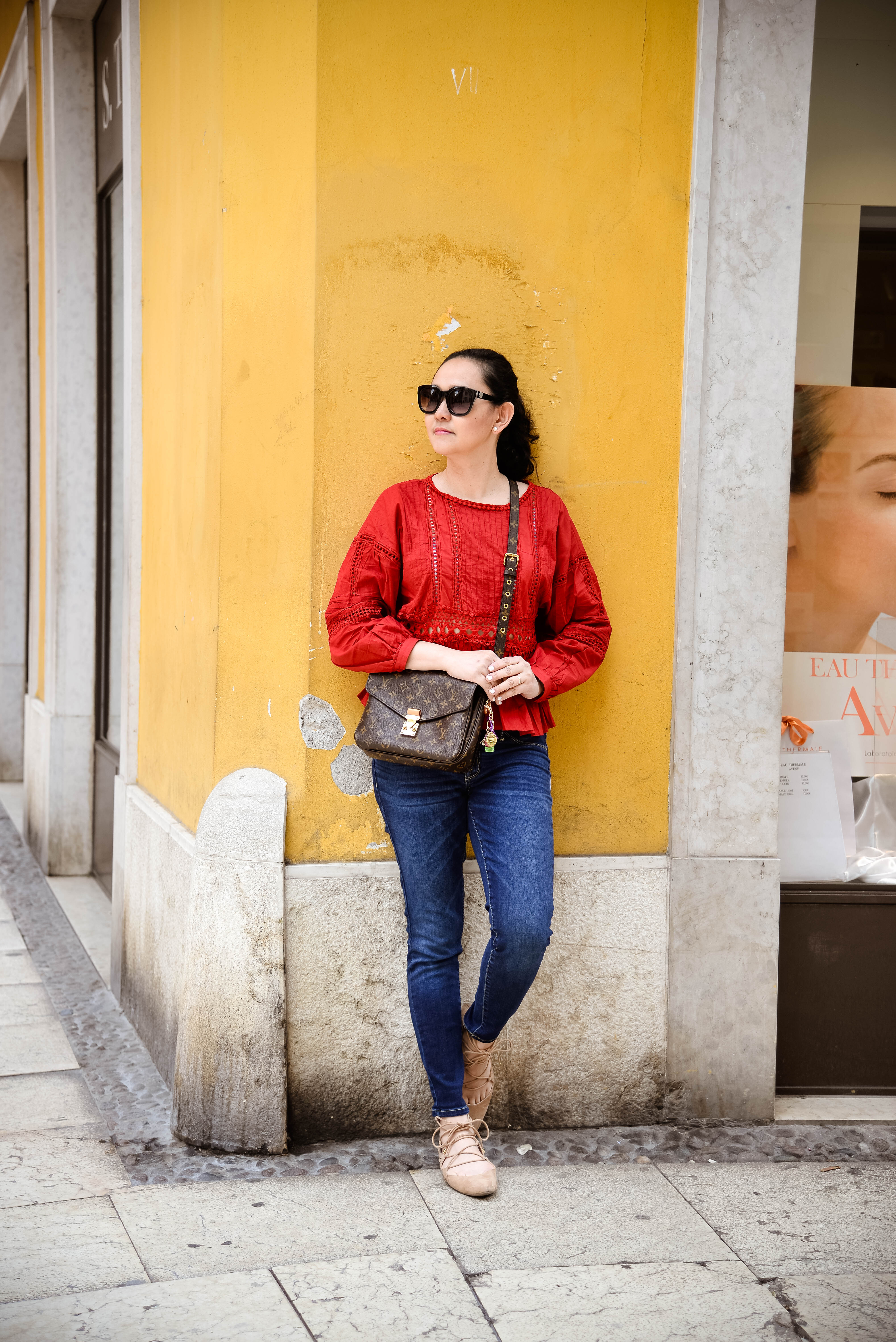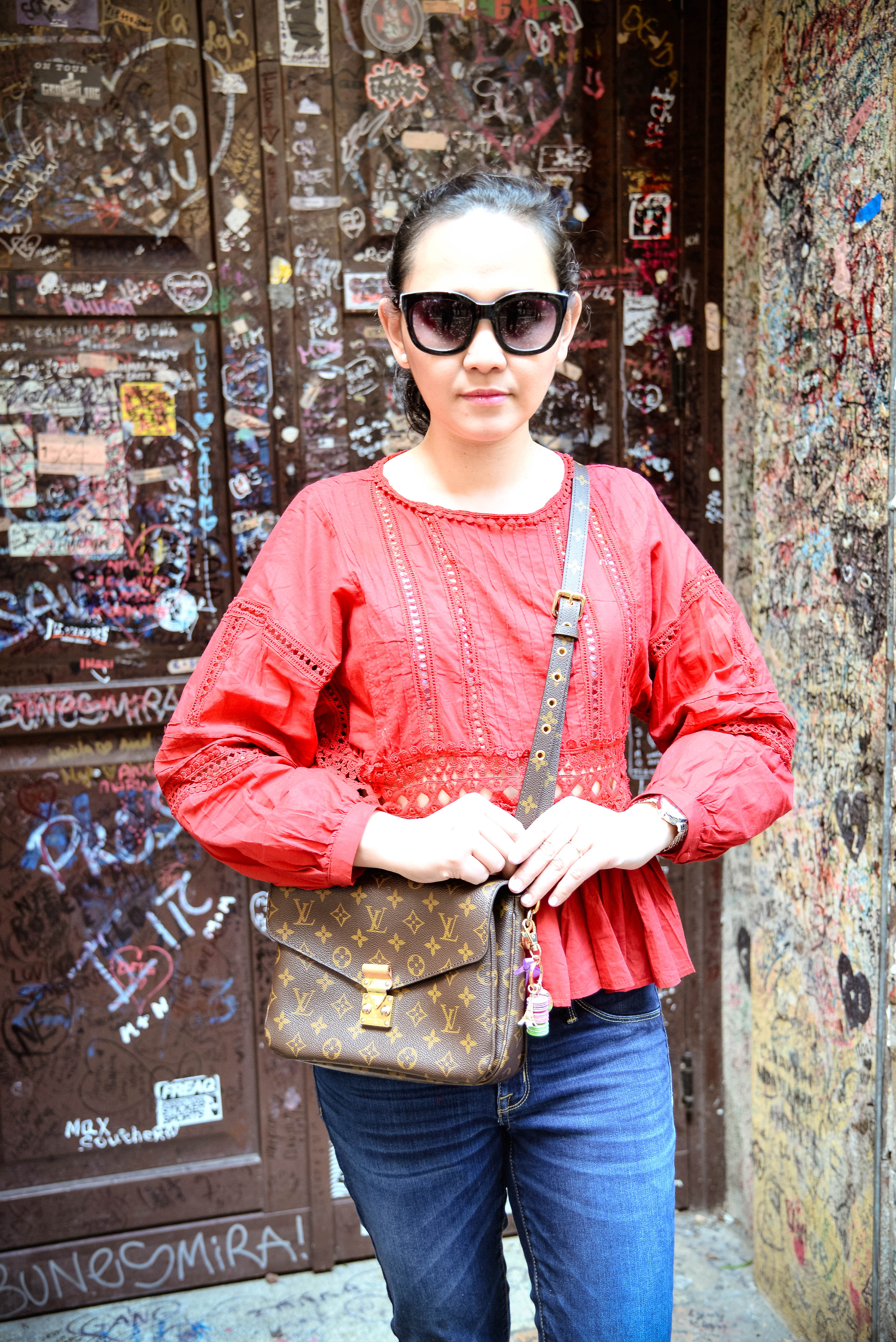 behind me is the wall from the believed Juliet Capulet from Shakespeare's Romeo and Juliet where people are writing names of them and love ones for good luck.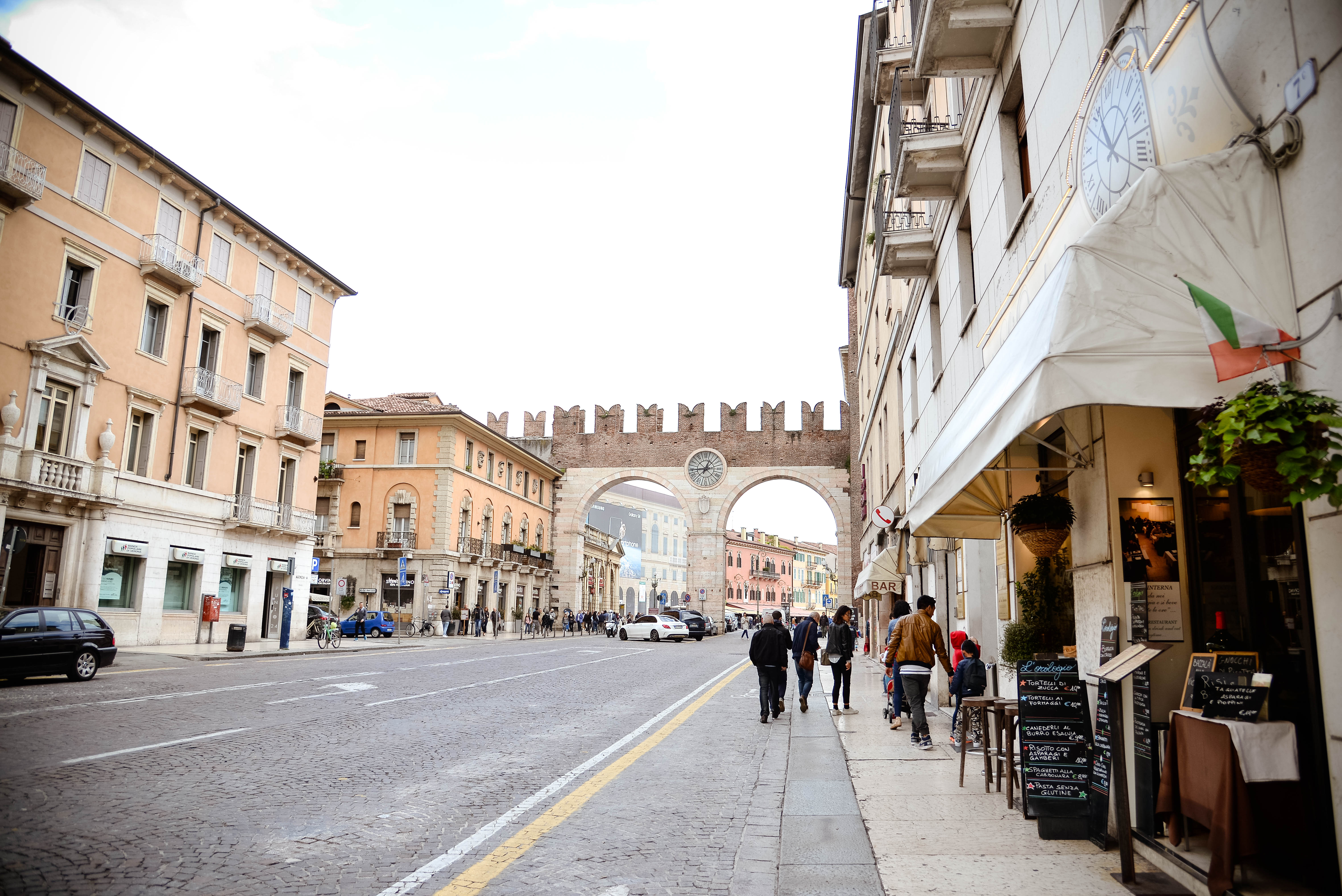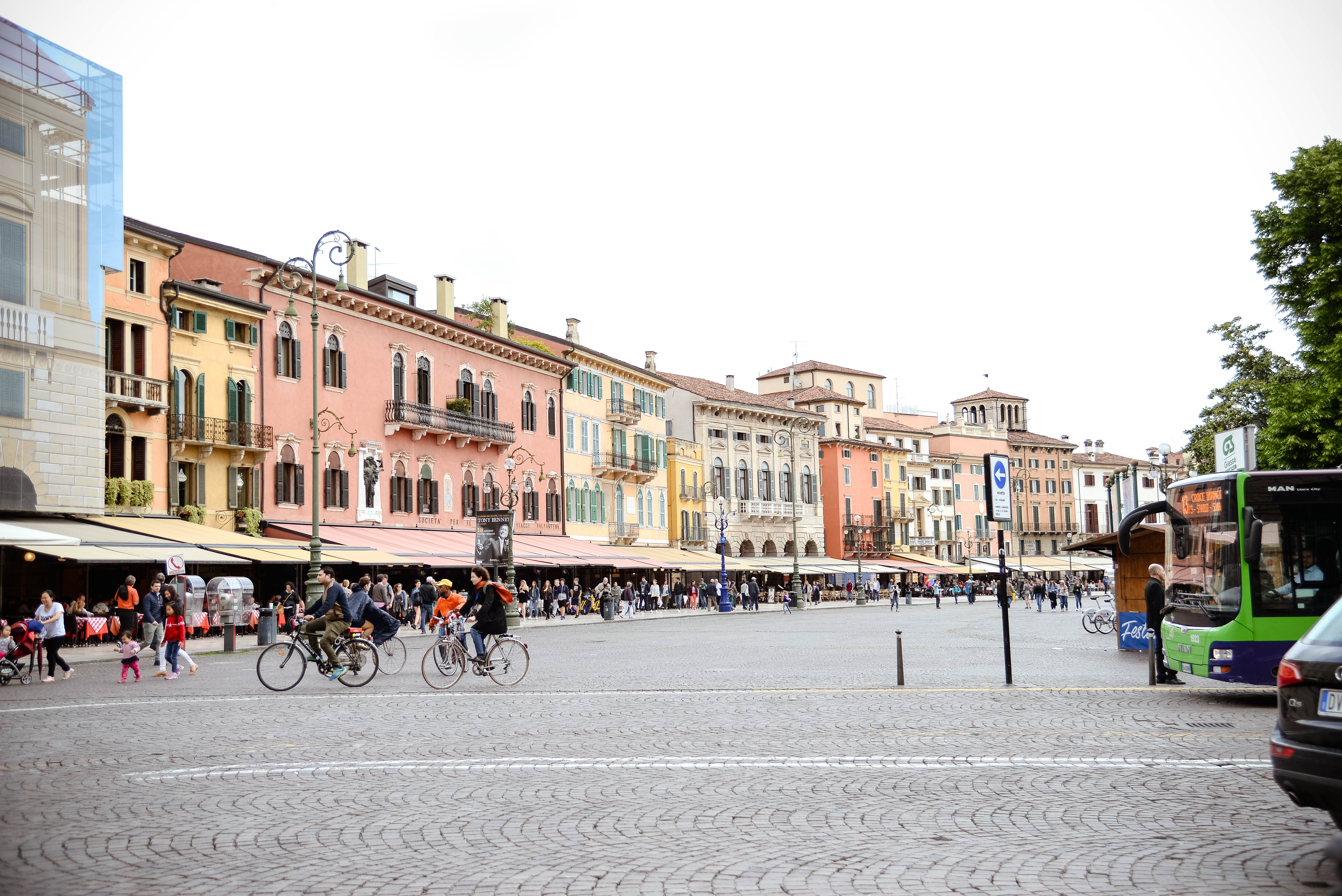 what you see are all restaurants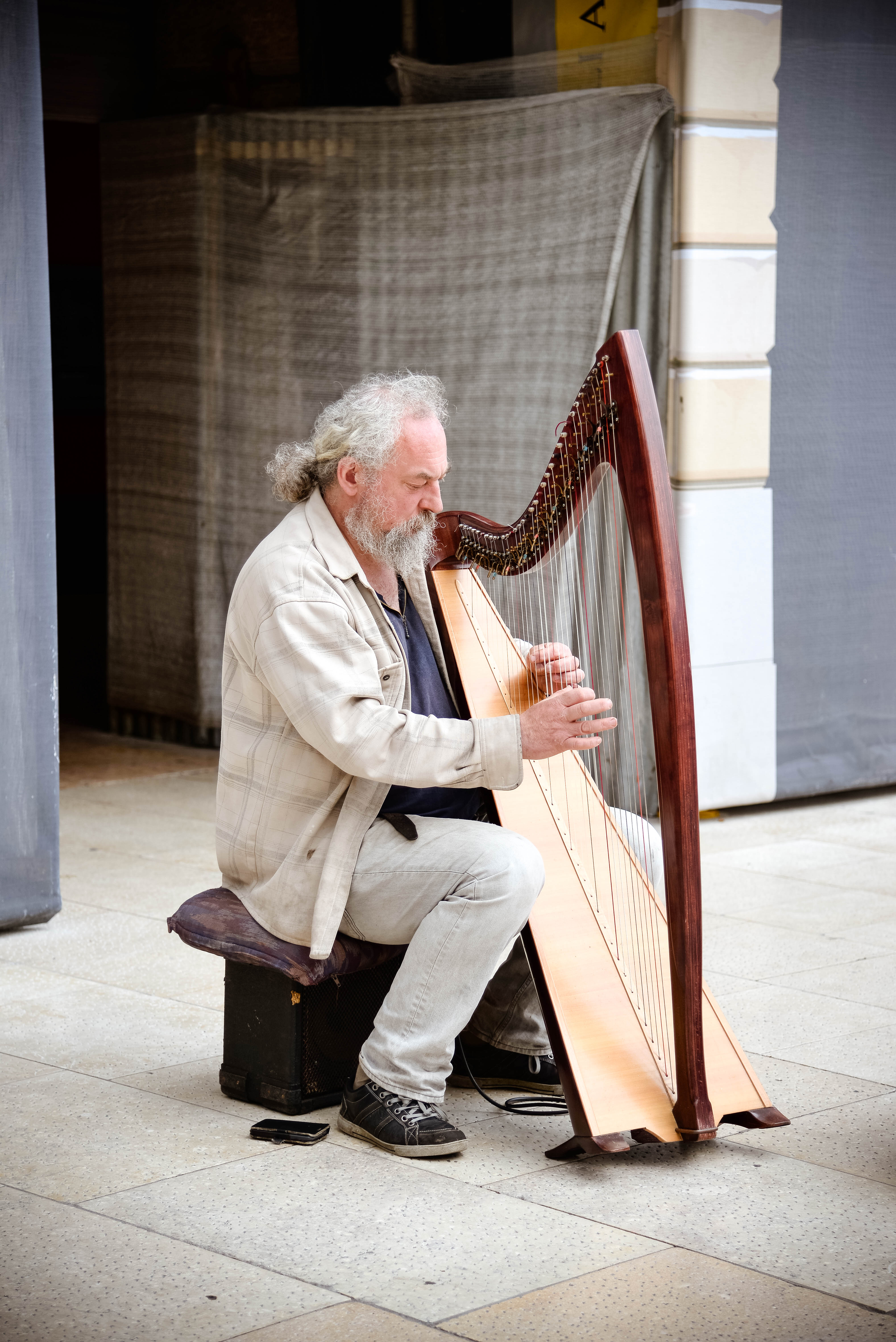 street artist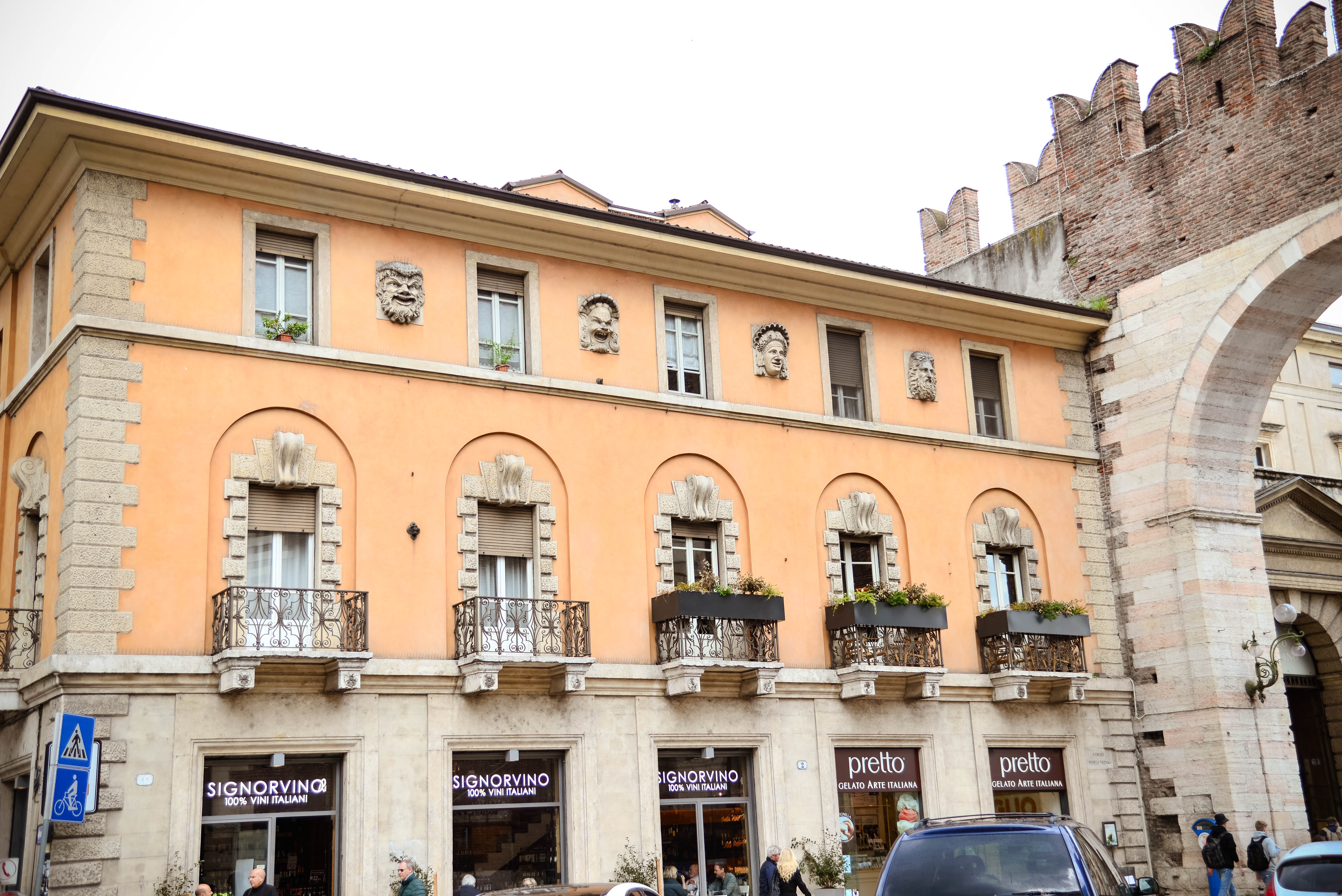 beautiful architecture everywhere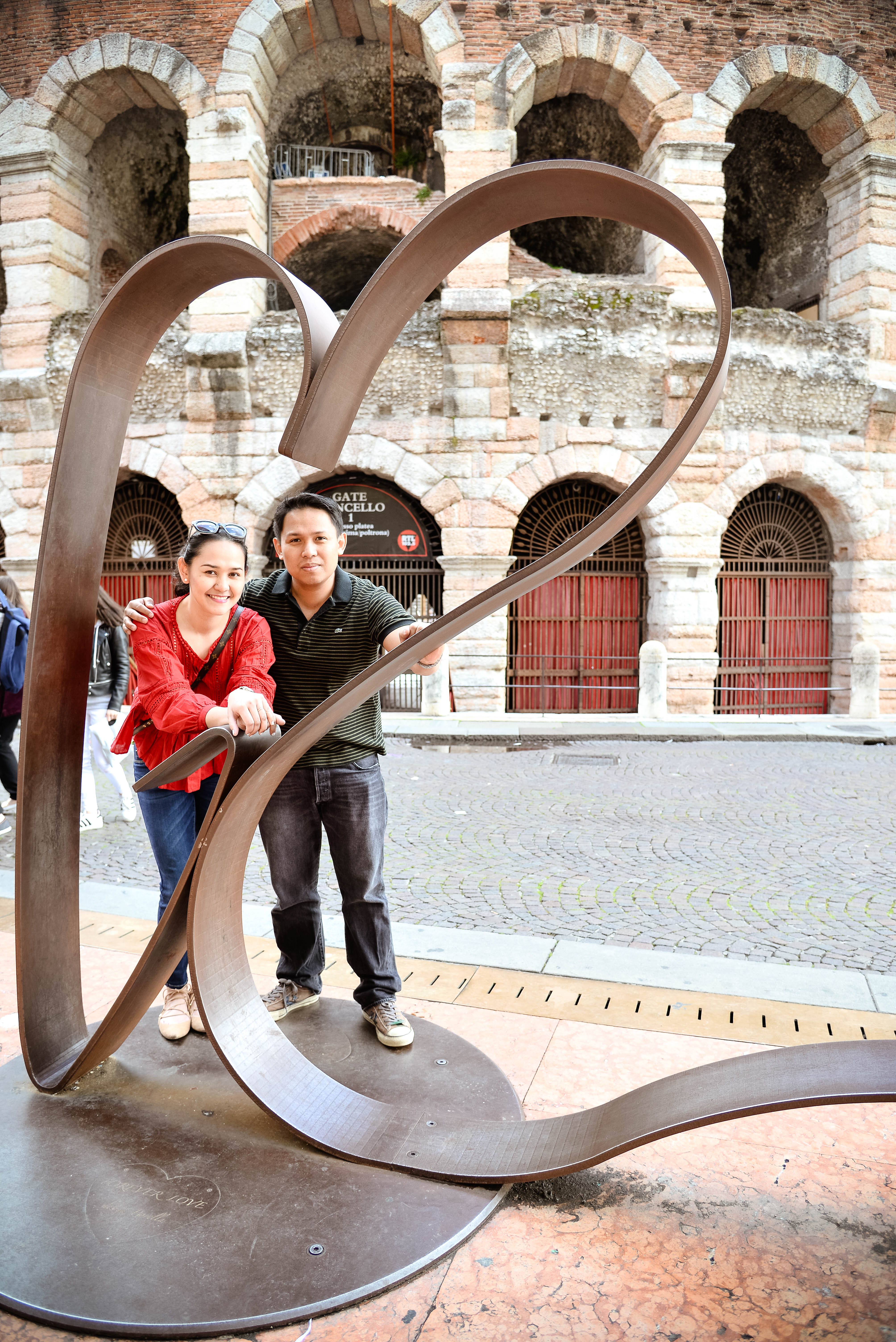 with my sweetie (instagram husband) and behind us is the arena where Fedez proposed to Chiara Ferragni of the blog theblondsalad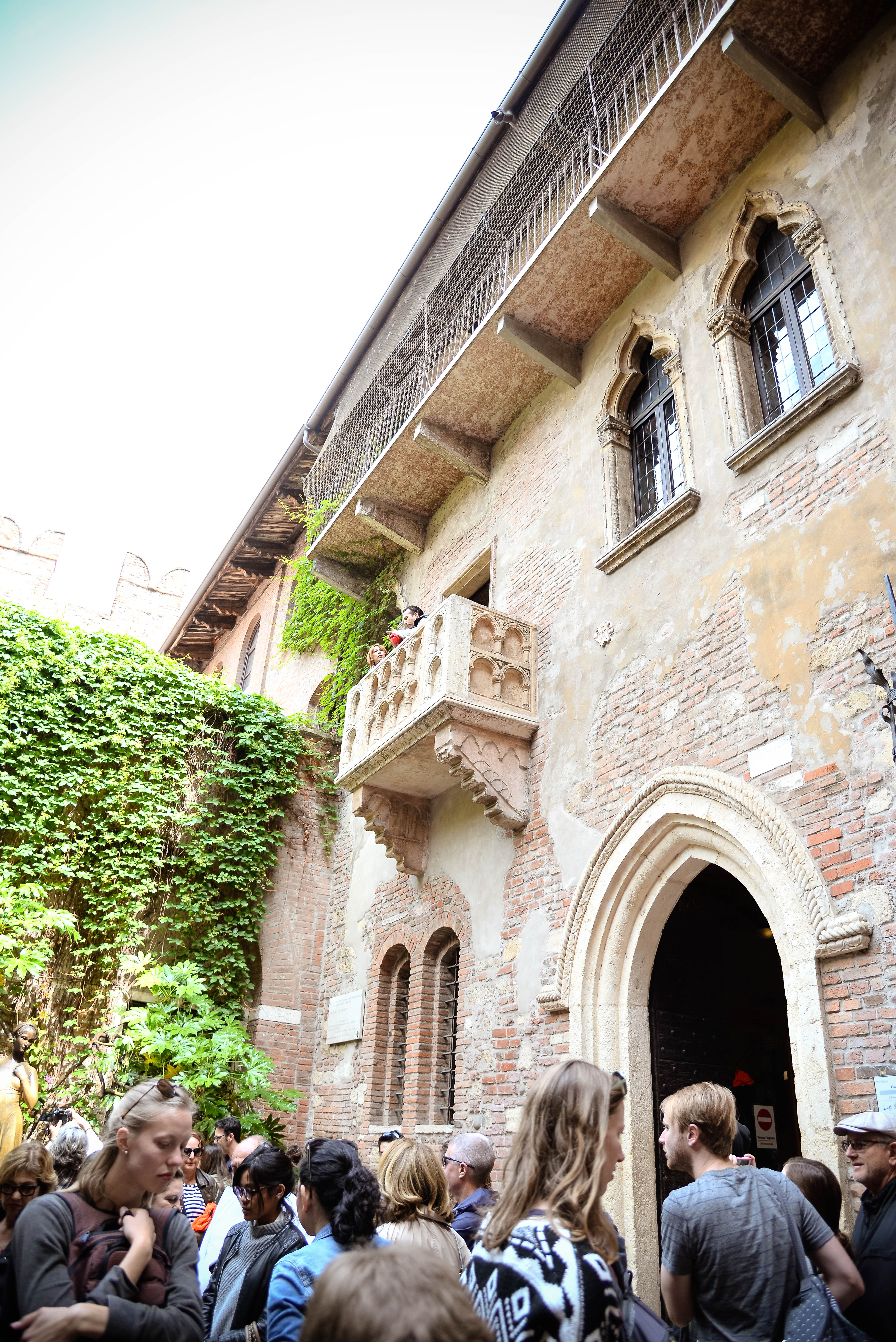 the balcony from Juliet's house were she meets Romeo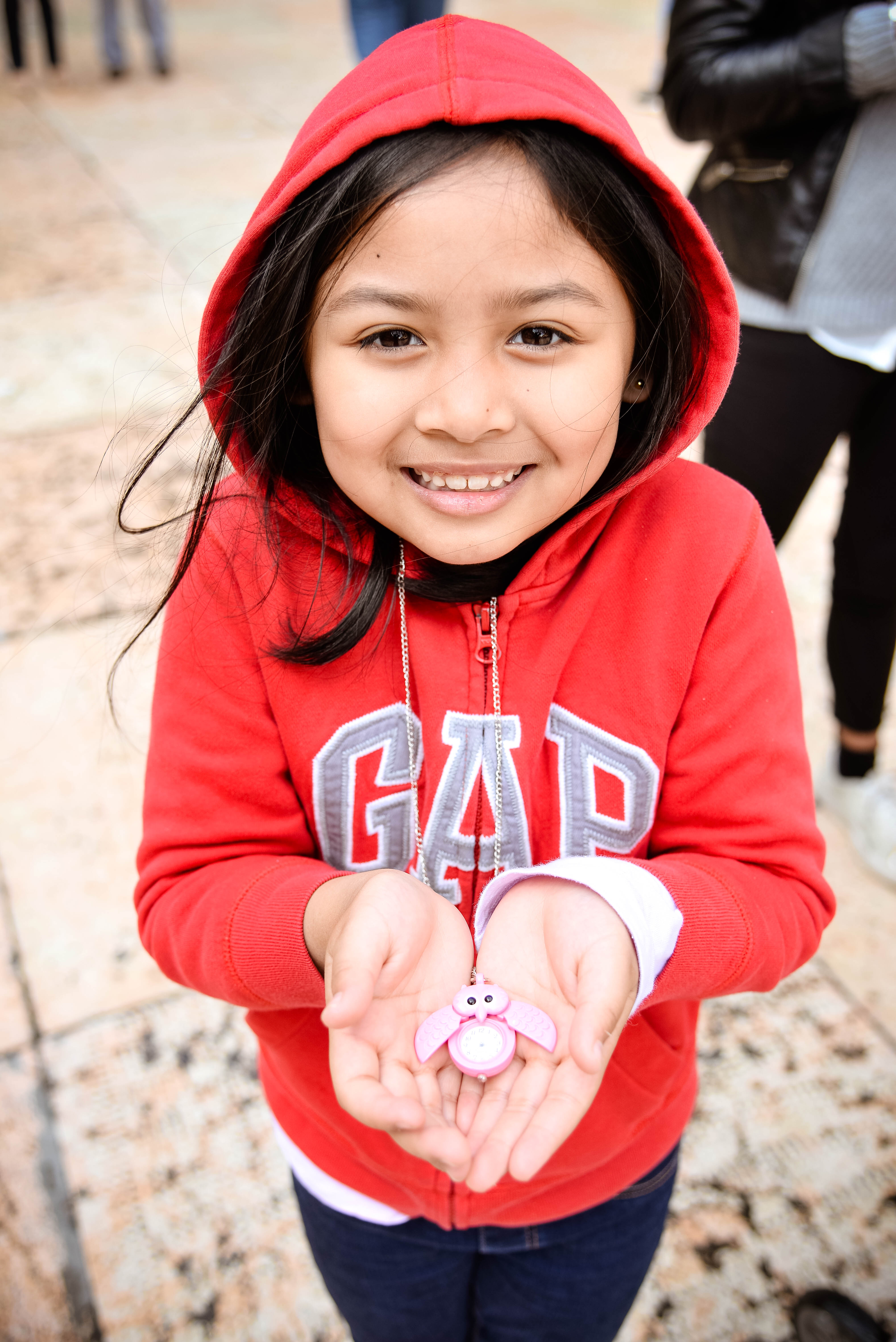 Happy with her watch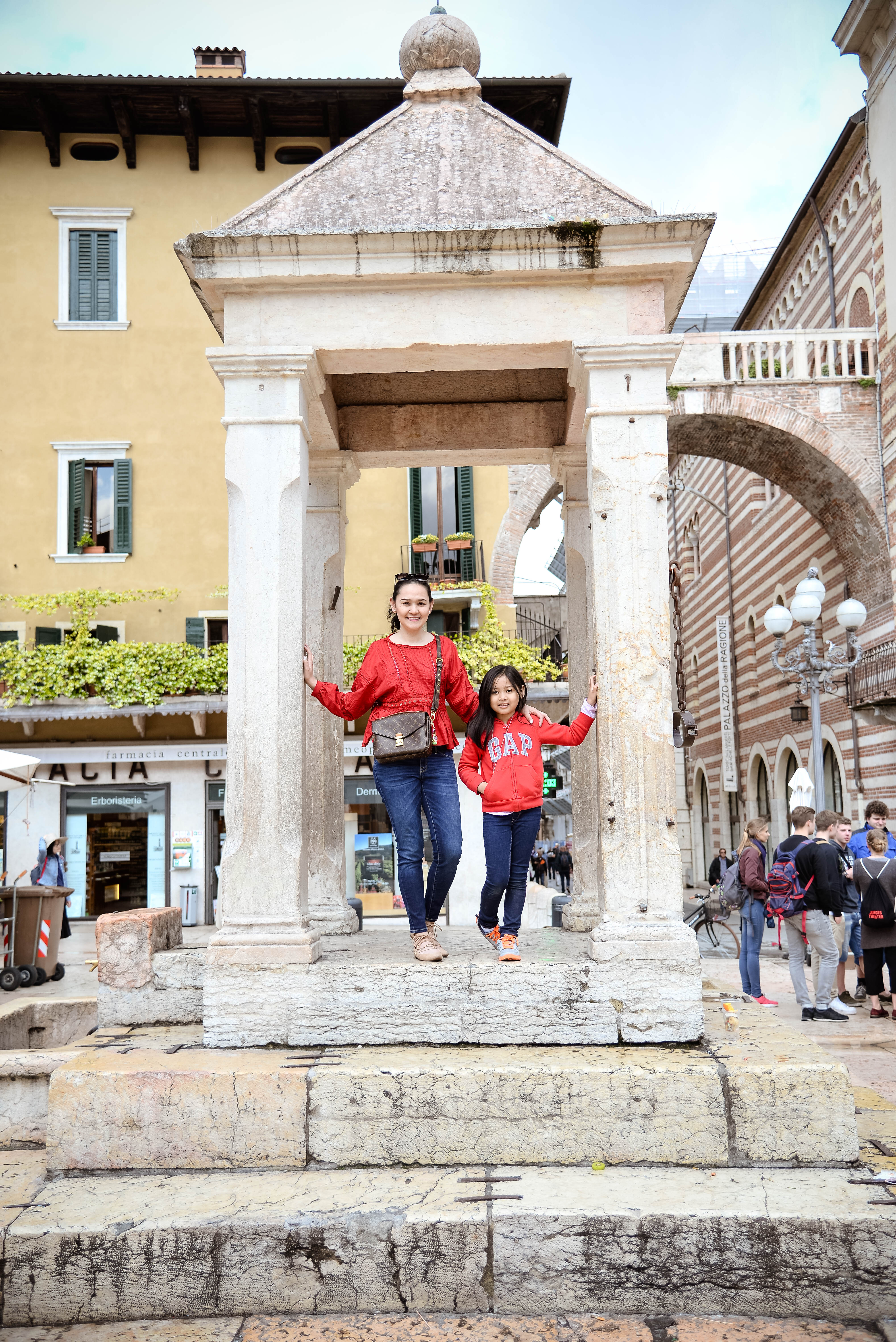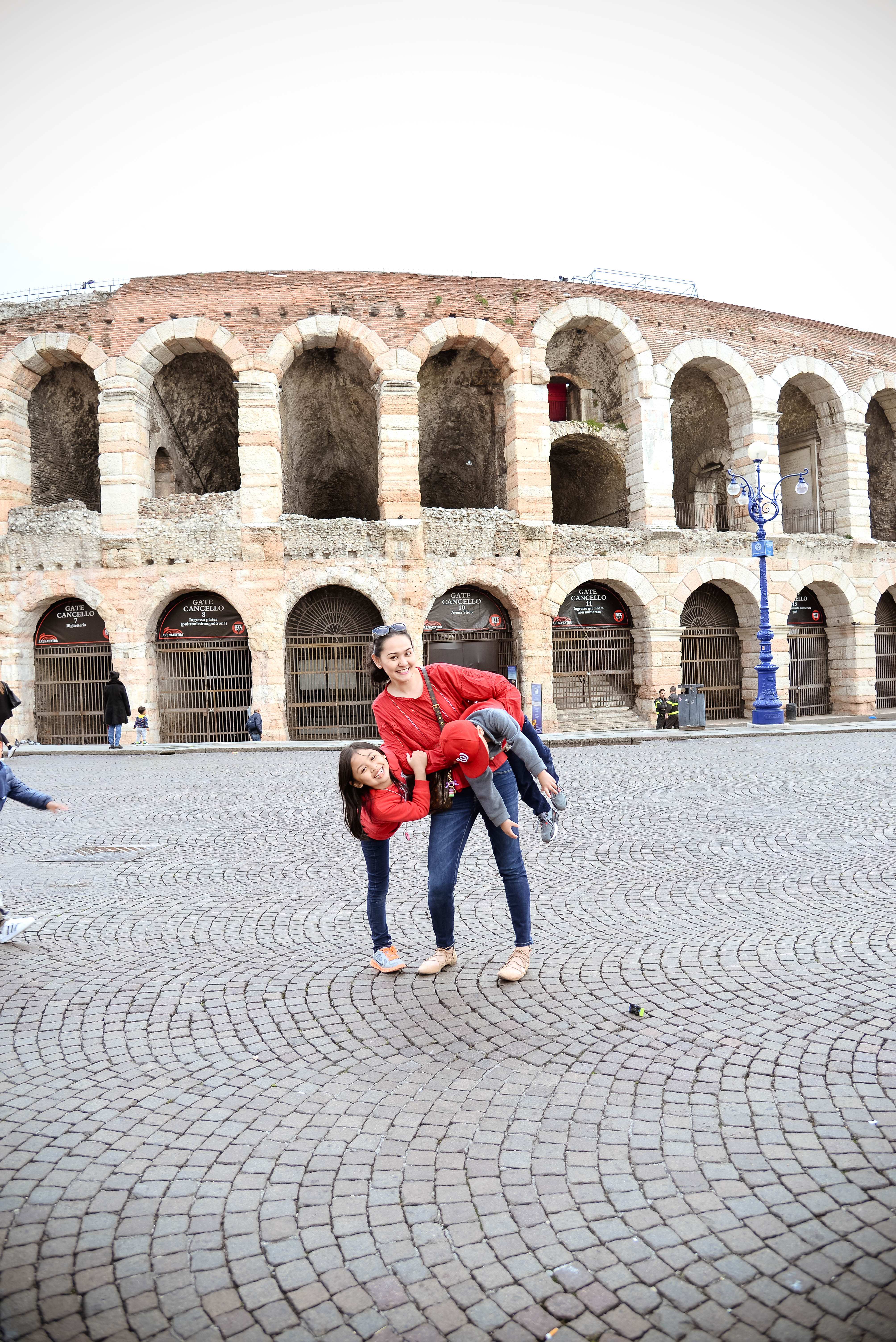 being their wacky mom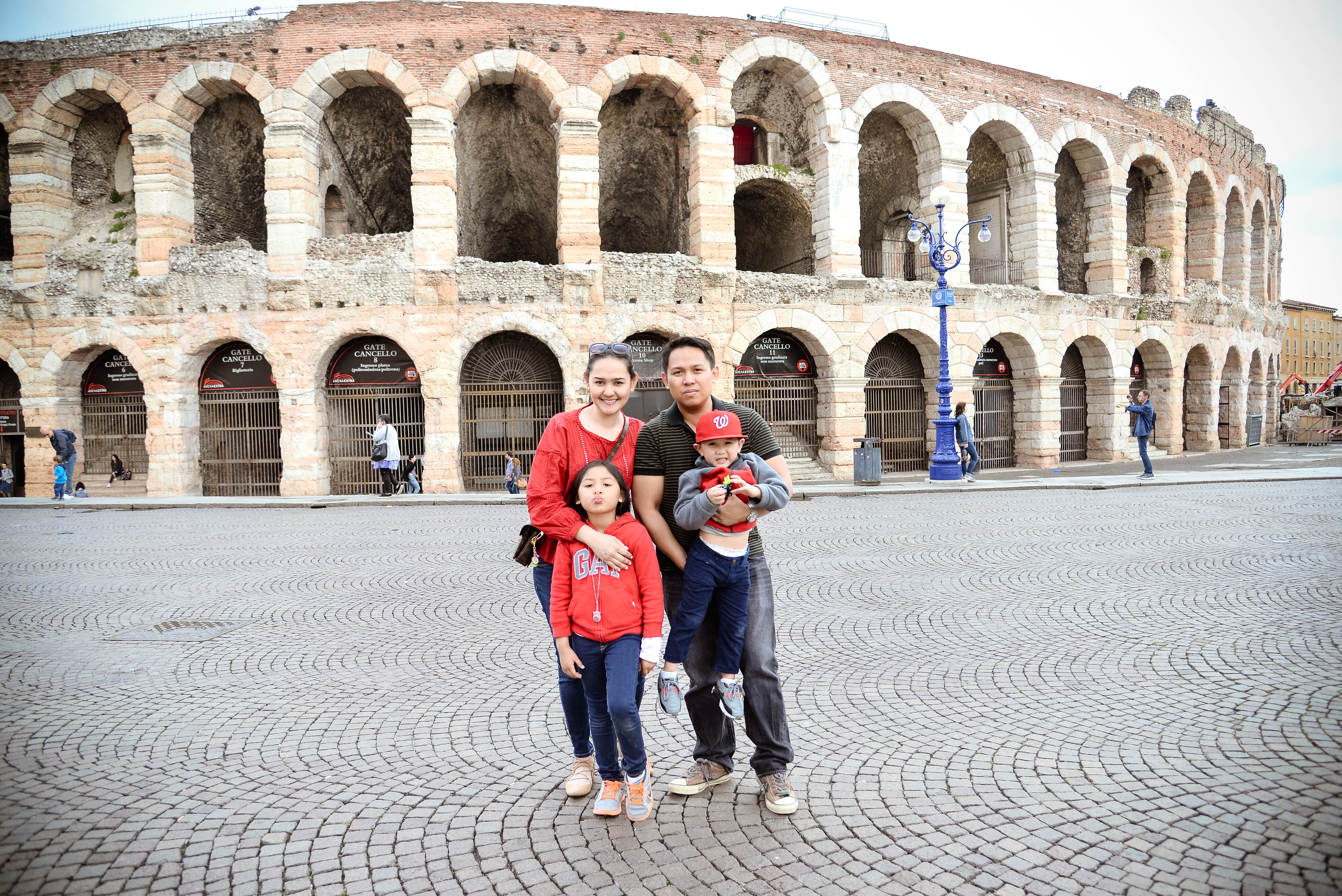 OUTFIT DETAILS:
RED TOP c/o CHICWISH
MOSSIMO JEANS TARGET
JESSICA SIMPSON SHOES
SUNNIES SIMILAR HERE
LOUIS VUITTON HANDBAG SIMILAR HERE
Why did we choose to visit Verona? I have watched the movie Letters to Juliet and I was amazed by the beauty of the location. That is why I asked our relatives in Italy to give us a tour of that city. When in Verona, Italy we went to visit The Piazza Delle Erbe, Piazza Bra, Casa de Giulietta, Torre dei Lamberti, if we have arrived earlier we would have seen more and here is the link to all other beautiful places to see, it was 2 hours away from Modena, Italy were we were staying.
As for the outfit I chose to wear this chic and comfy red top paired with jeans and this very comfy pair of laced up shoes.
Have a nice day and thank you for stopping by.
Simply,
Christianne
Photos: Novel (my better half)
Thank you to my husband cousins Pearl and John for being our tour guide.