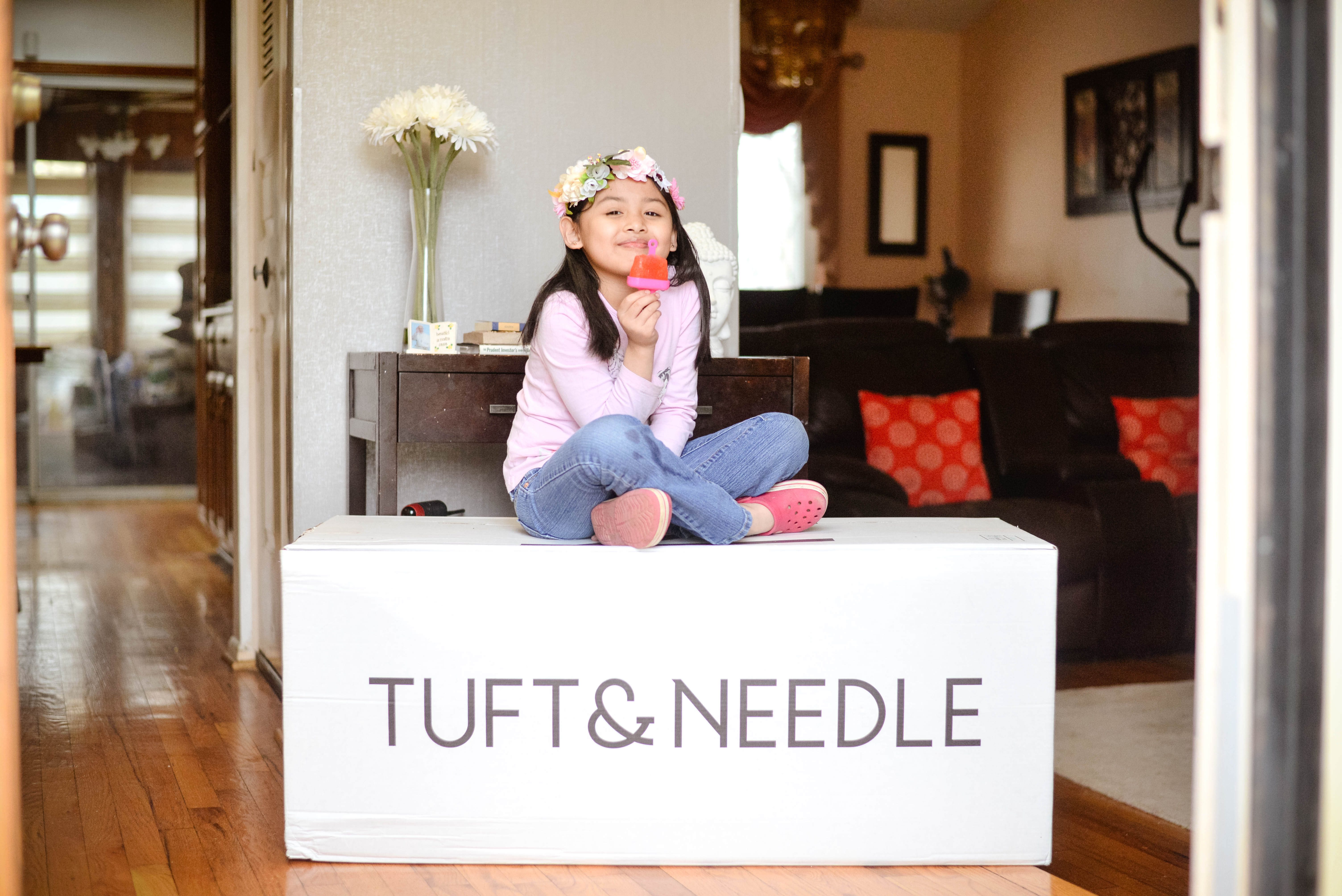 you will receive the mattress like this…. in this beautiful big box…. it is free shipping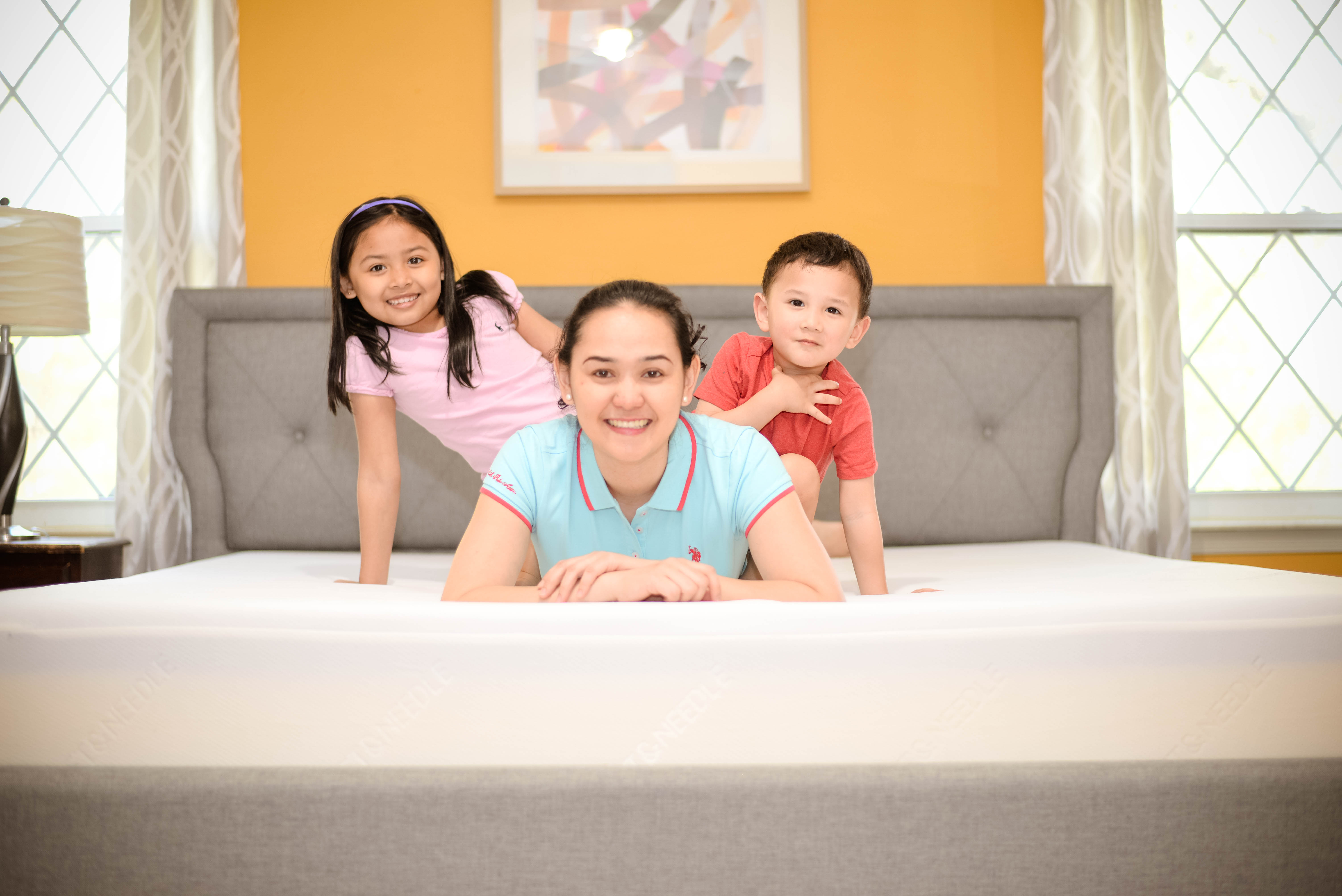 the whole family is happy with the new bed.. these kids just loves to sleep with us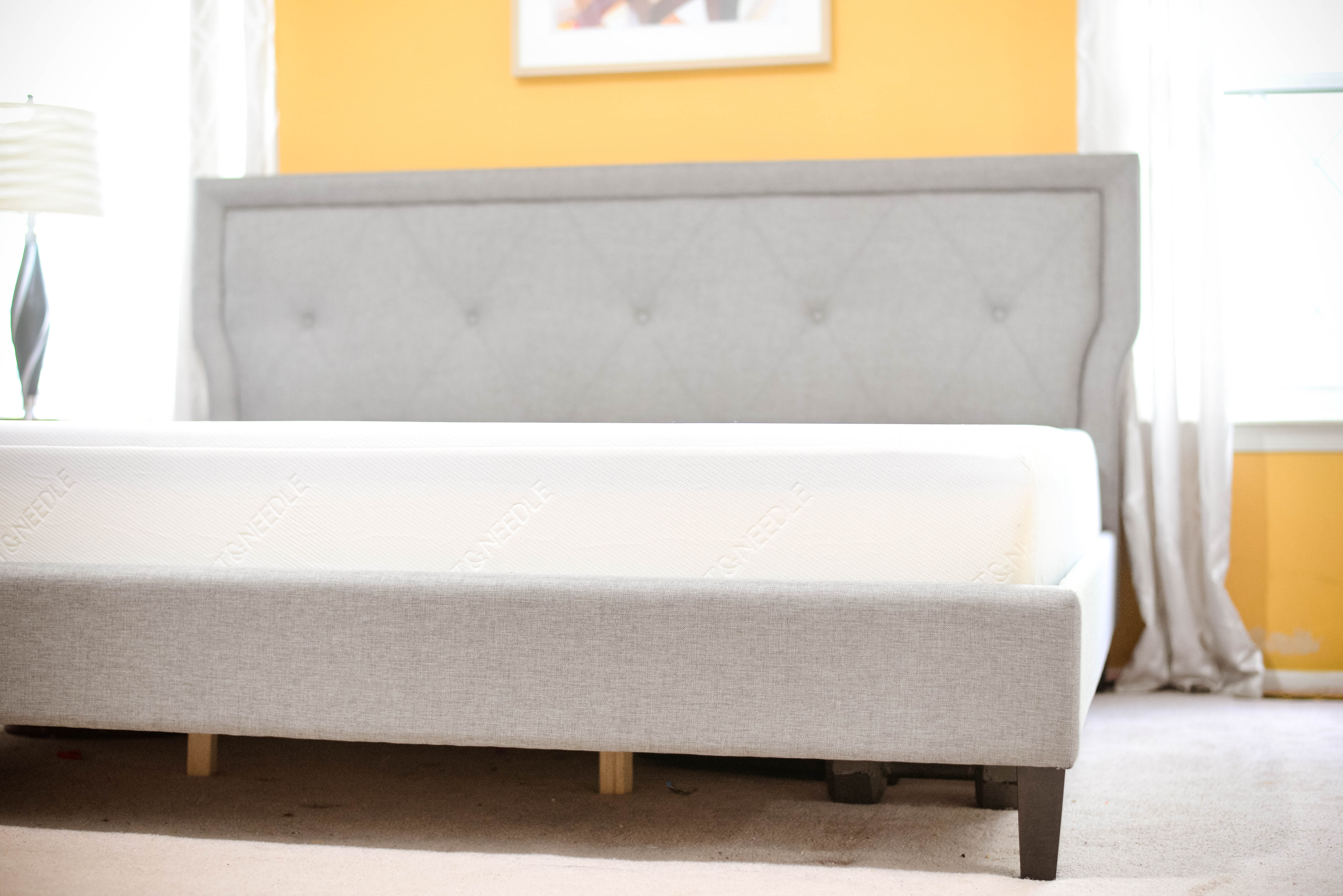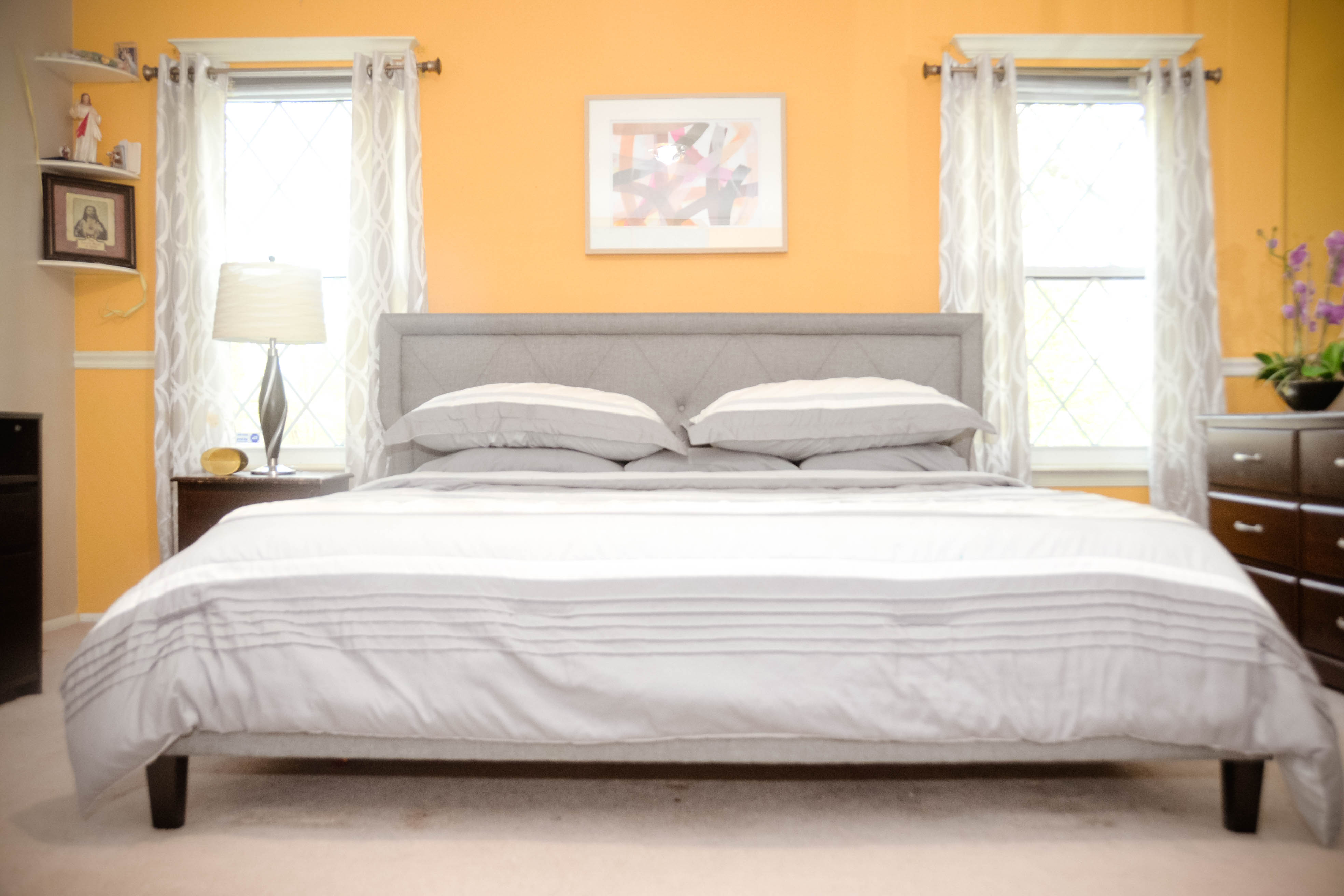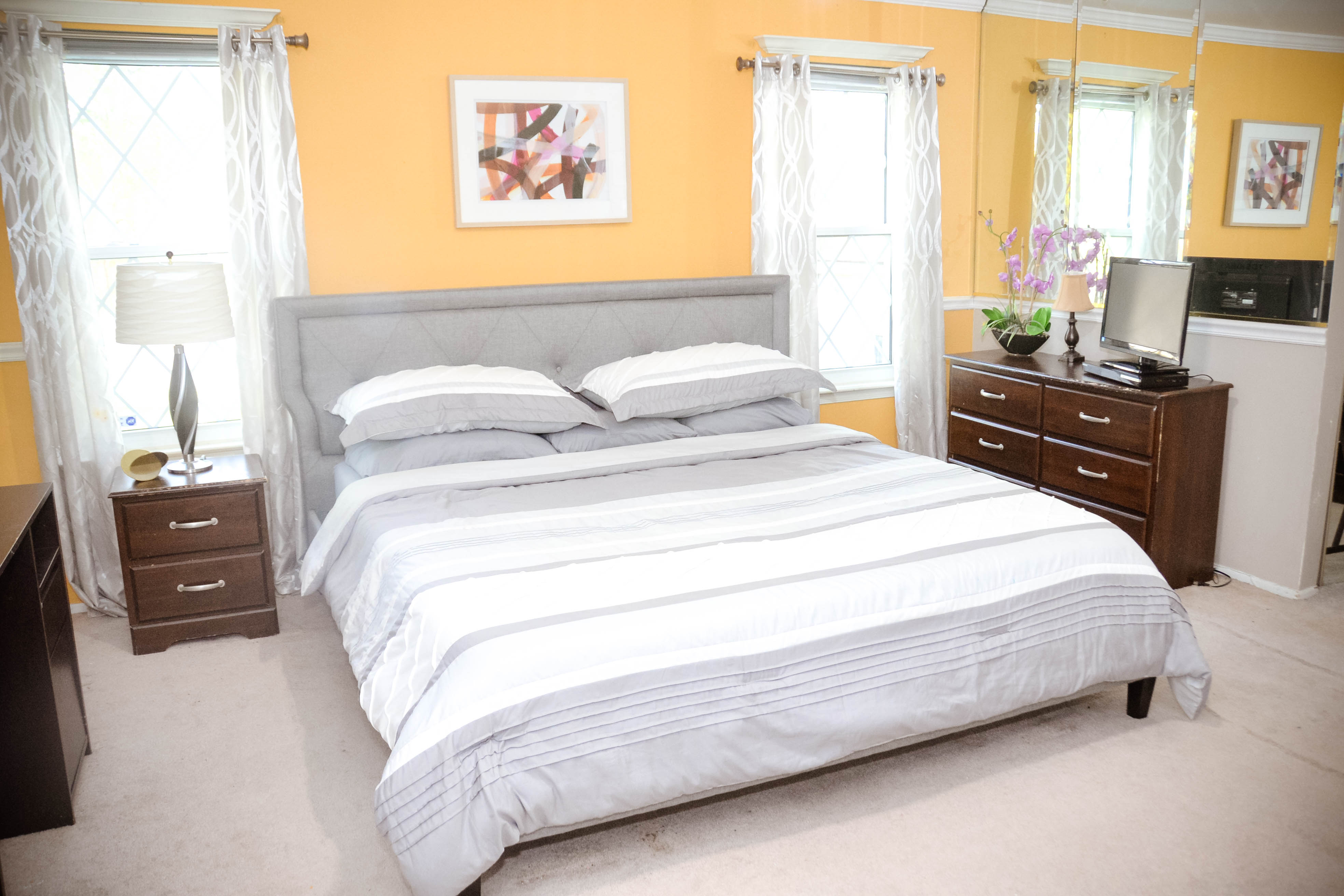 UPHOLSTERED PLATFORM BED WAYFAIR
6 PIECE COMFORTER SET WAYFAIR
KING SIZE MATTRESS c/o TUFT AND NEEDLE
KING SIZE PILLOWS TARGET
WALL DECOR TARGET
GOLD BALL DECOR TARGET
Let me tell you a little something about our family. Since our kids were born, both of them have been sleeping with us even though they have their own room. It is just our culture (Filipino) to sleep together as family growing up. Of course it changes when we reach our teenage years were we want to have our own private place. We have a queen size bed and we have been sleeping sideways because we do not fit anymore as kids are getting big 🙂 We always tell them they should sleep in their own bed but it doesn't happen. My husband and I thought of upgrading the size of our bed for us to be able to sleep better. Then I came across Tuft and needle and have been curious about it as it comes in a box.
Then I have contacted them and given this mattress for free. Then after ordering the mattress, I had to order a new bed frame too and everything. So when the mattress came we waited for the bed frame to be delivered. As soon as it was delivered we opened up the mattress and it was so easy to do. You just open the box and remove the plastic cover from the mattress and it will expand in few minutes. You have to give it at least 24 hours to get the full size of it.
We slept on it the first night after opening the box. It was the best night ever! The mattress is soft and has cooling effect and that is the best part of it. I highly recommend this product and it is not that expensive. The owner even reach out to you and sends you email asking how your experience with their mattress was.
If you are in the look out for a mattress visit www.tuftandneedle.com but if you have back problem you might have to consult your doctor as you might need a special kind of mattress for you.
Thank you for stopping by and I hope I was able to give a good insight about this product. My opinions are my own about the mattress.
[show_shopthepost_widget id="2653155″]
Simply,
Christianne
Photos: Novel (my better half)