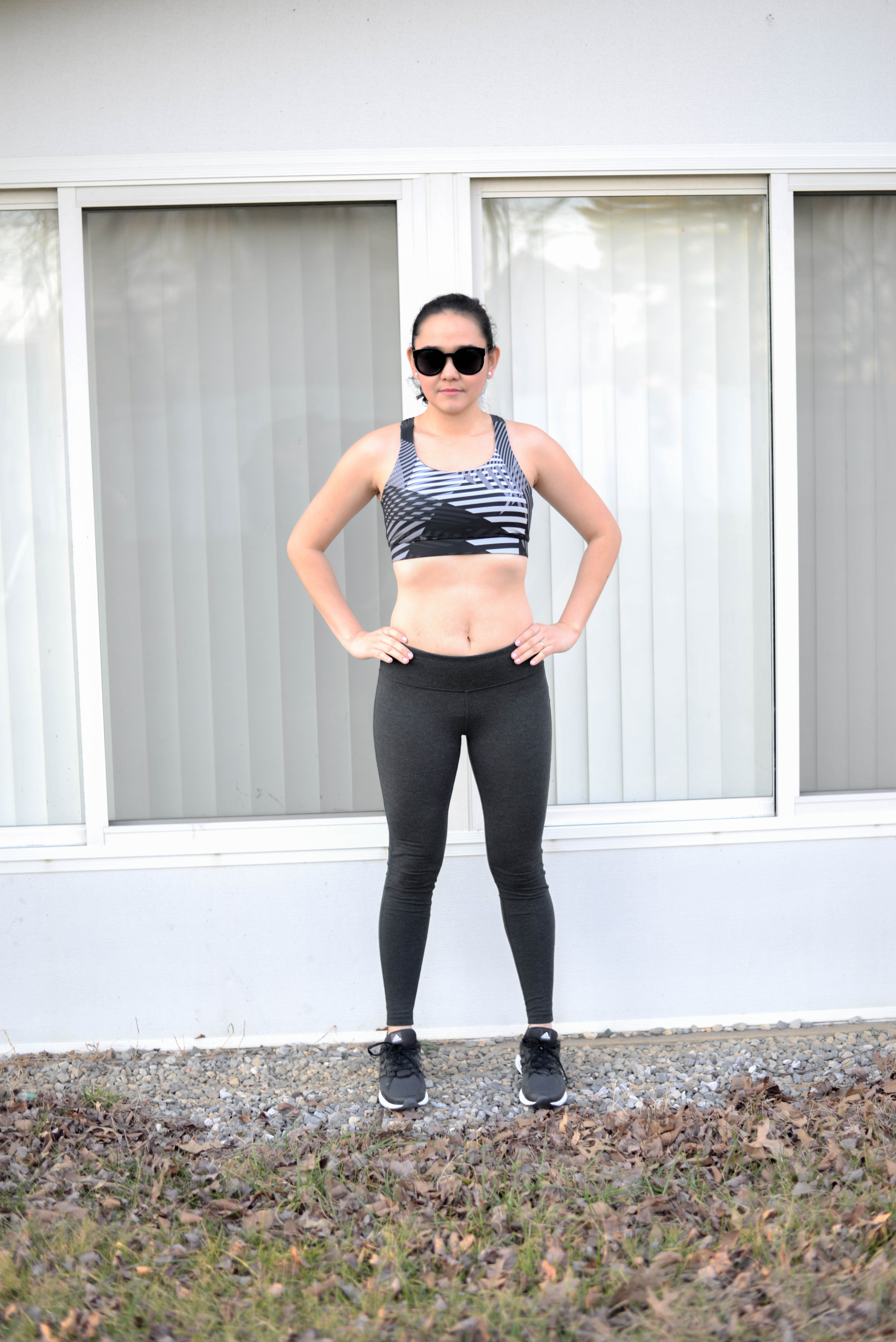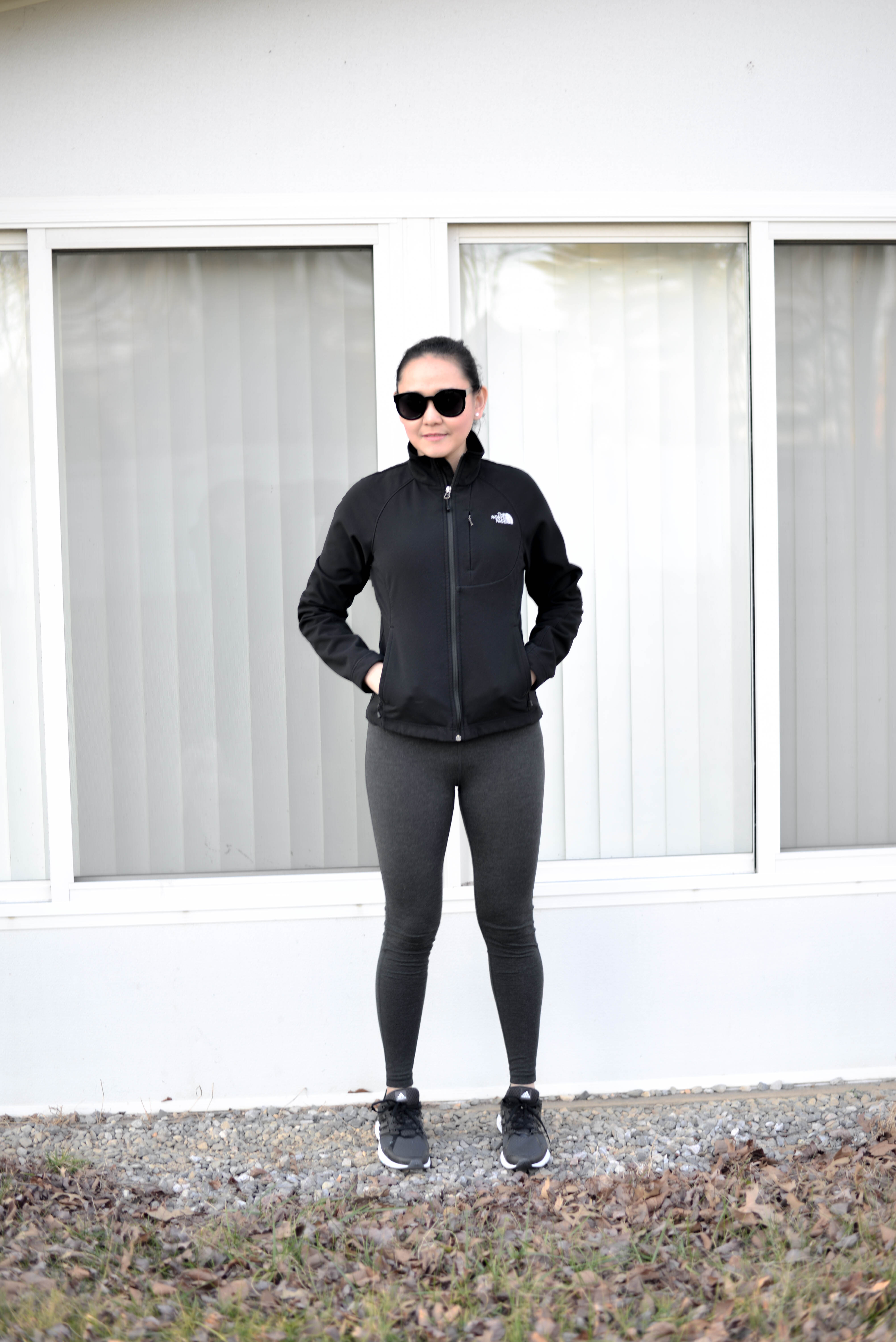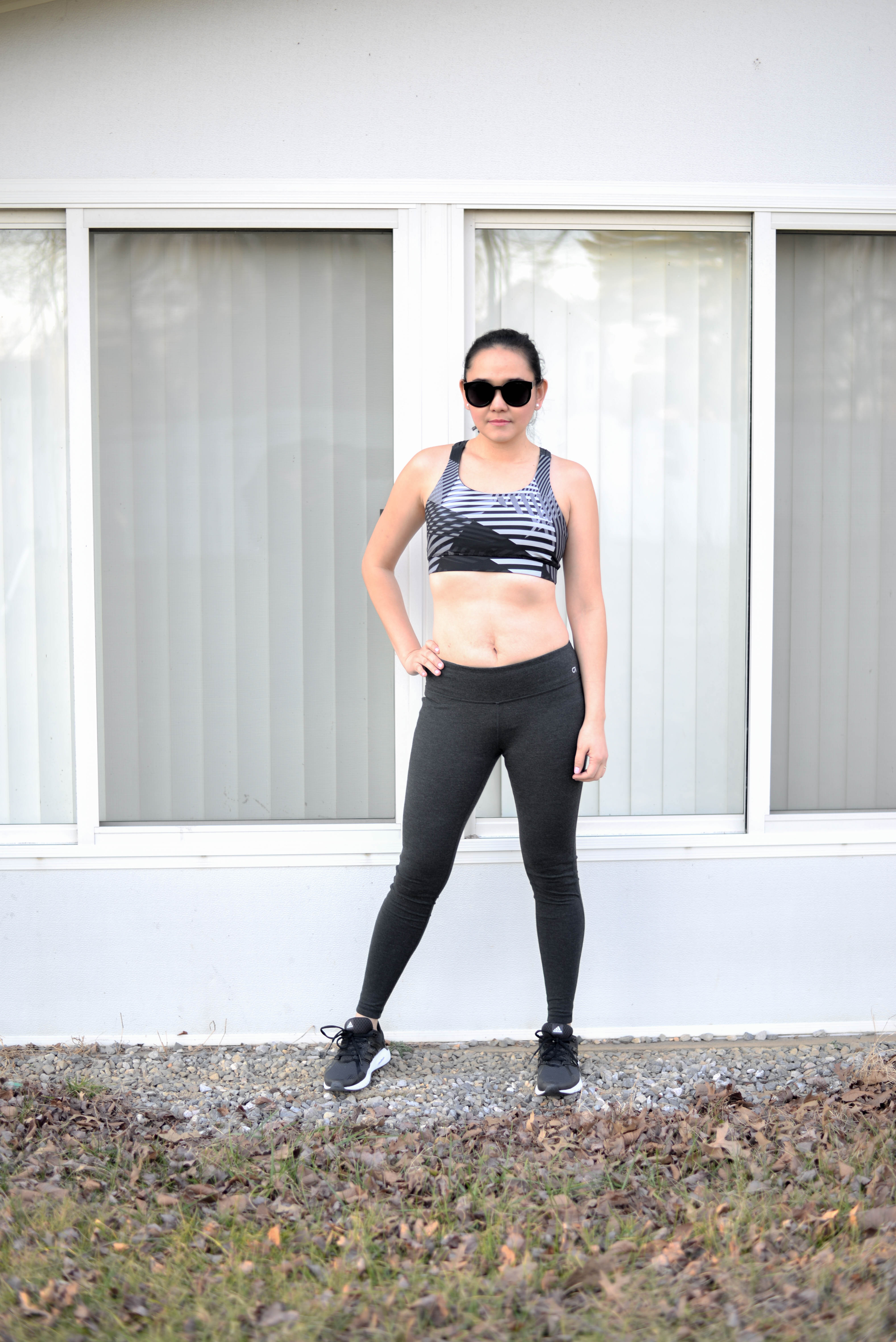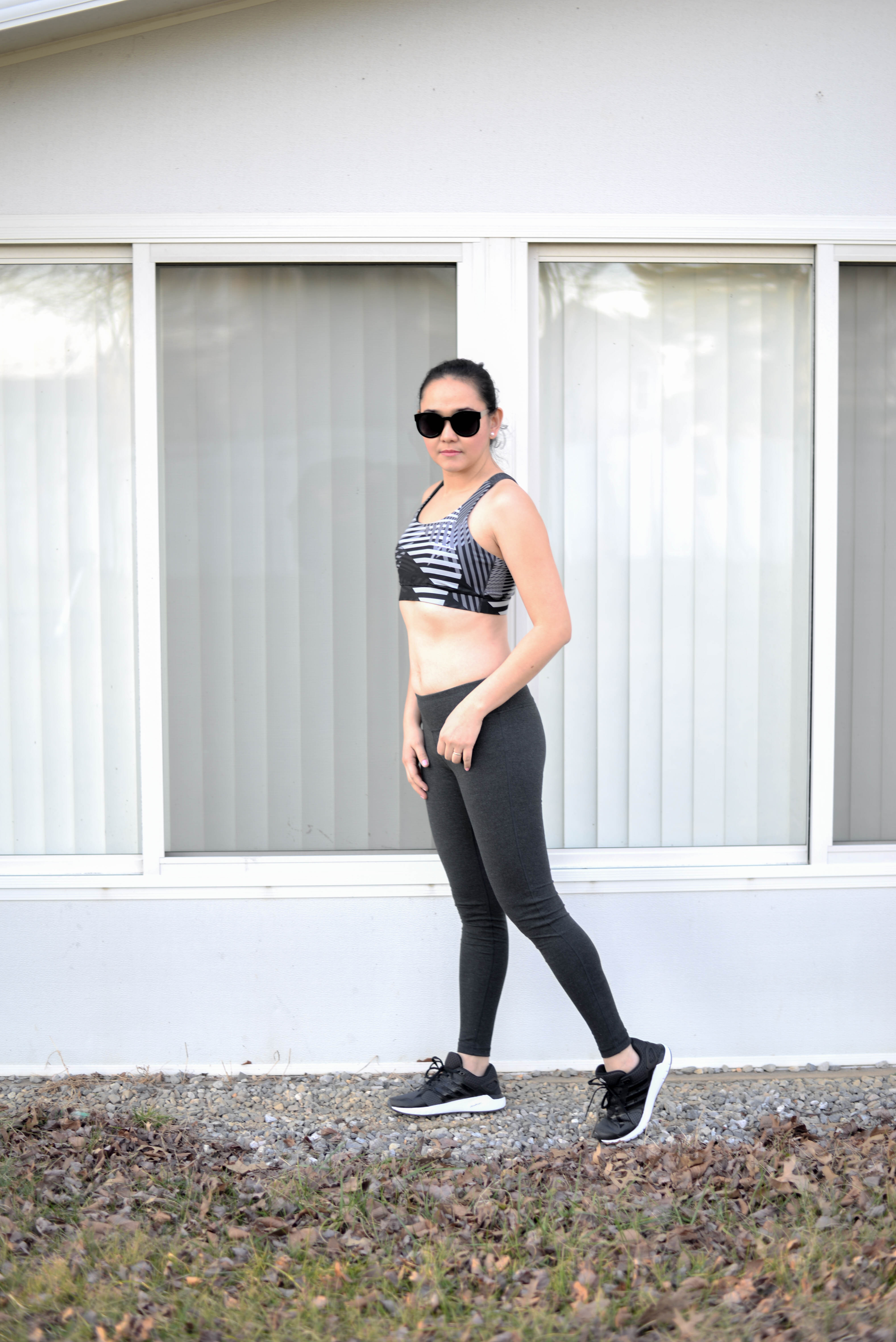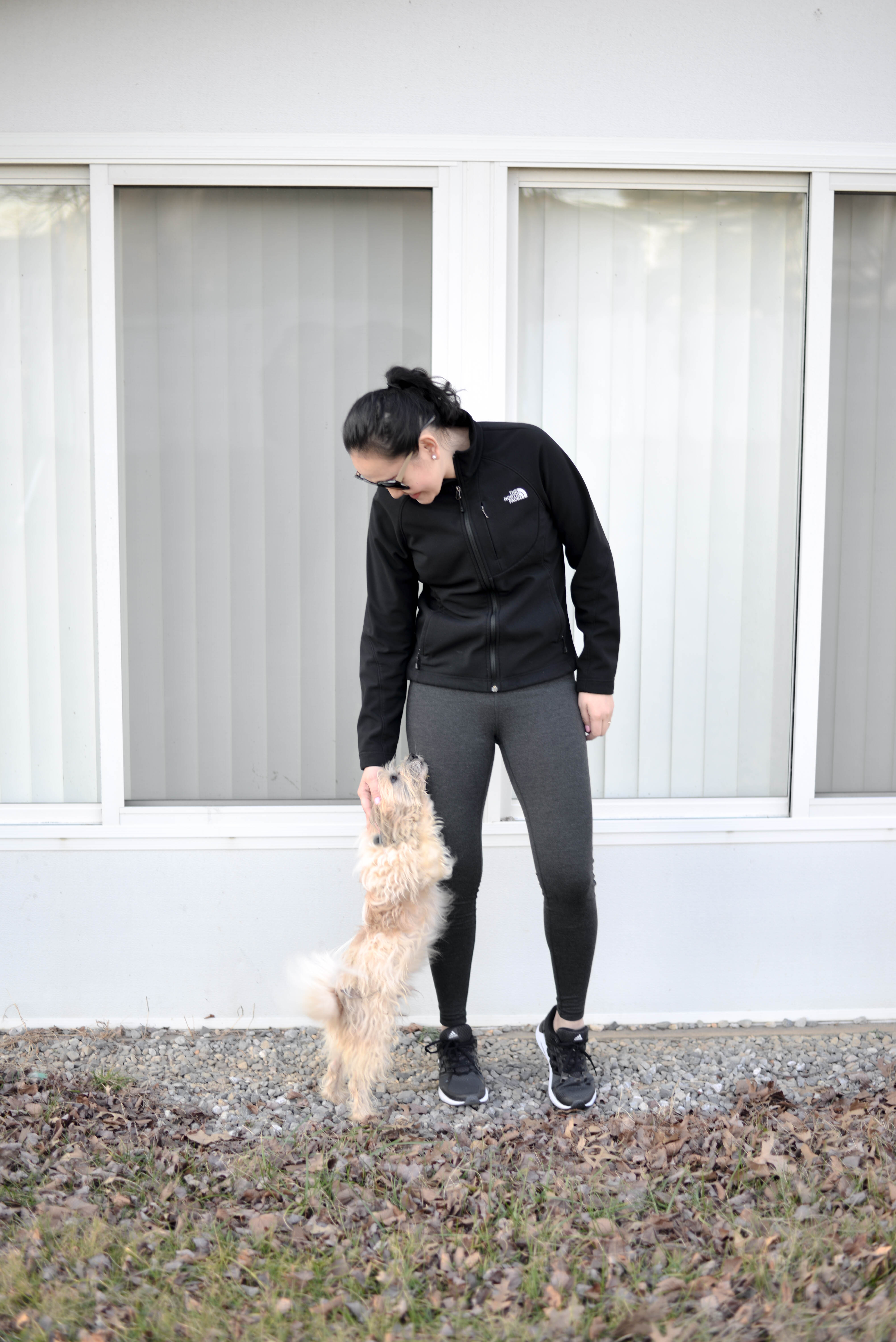 my very active dirty Codey who loves playing in the backyard wants to work out with me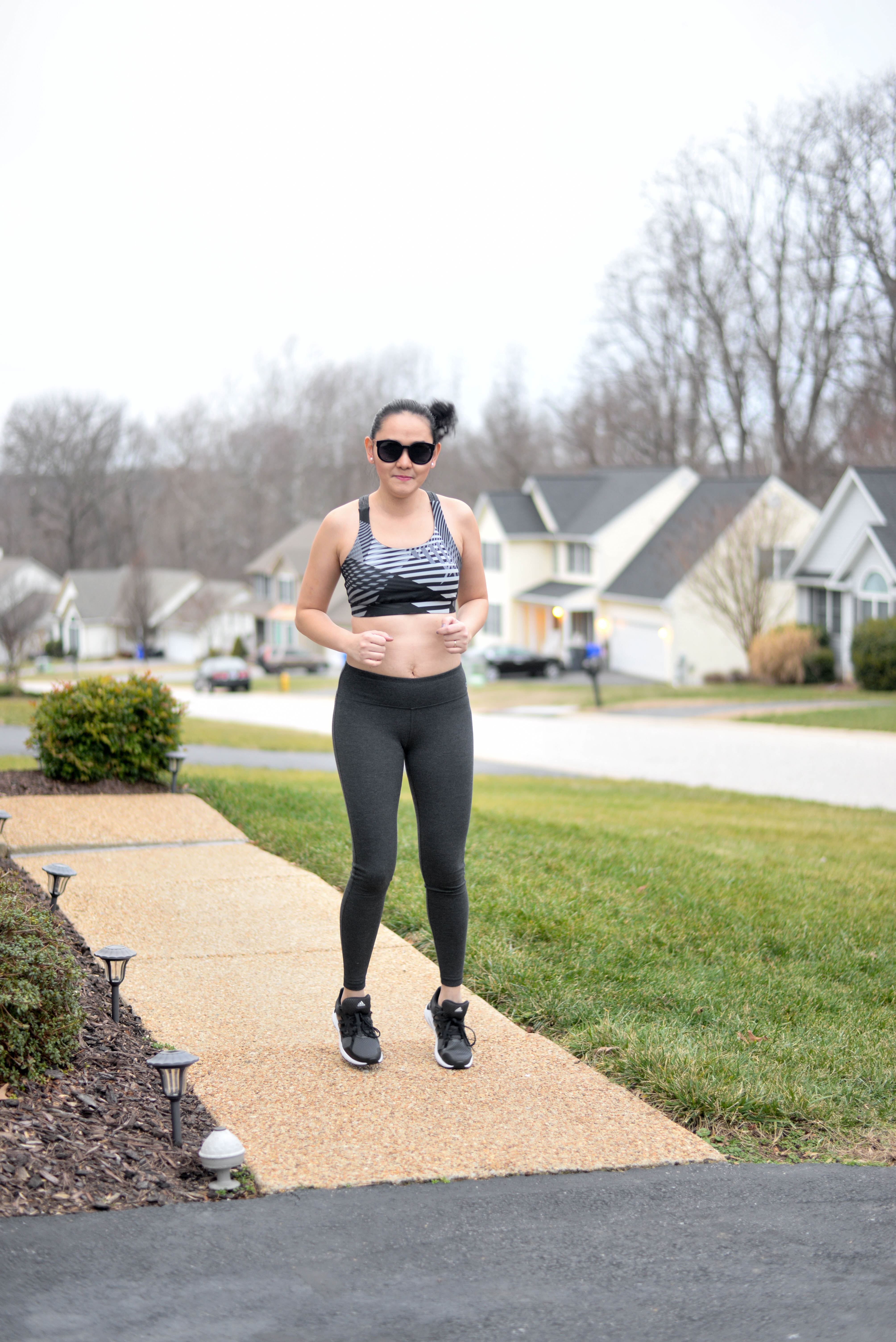 OUTFIT DETAILS:
GAP SPORTS BRA SIMILAR HERE
GAP LEGGINGS SIMILAR HERE
NORTH FACE JACKET SIMILAR HERE
FOREVER 21 SUNNIES (NO LONGER AVAILABLE) SIMILAR HERE
ADIDAS DURAMO 8 SHOES (very comfy!!!) also use THIS ONE
Being a mom with a full time day job and a blog on the side. It is really hard to keep up and work out or even go to a gym. It is almost close to impossible at times. But of course I work in the Medical field so I gotta be fit and to also to be a good example to my kids.
So the question I get a lot is How do I stay fit without a gym membership? Honestly, I have my own gym at home but I never really go there and use the equipment. What I do is….
of course I try to eat healthy food as much as I can (this gotta be number one)
As I have been saying before, I have been using the Nike training app and they have all these program you can follow depending on what your goal is. I actually wanna be toned, specially on my mid section.
You have to have a supportive Husband who will actually give you time at least 30 mins to workout and also motivates you. (if you don't have that… I suggest workout really early or late when the kids are sleep, I use that time to do my blog…)
I use Youtube and follow Ricardo Rodrigues Zumba exercises, it is sooo extreme. I really sweat a lot afterwards.
I use this Zumba workout set . I just do at least one of each each week.
I usually do it at night, all my workout. At least 30 mins and at least 3-4x a week. I just started back again January as I really wanna be toned by Spring. I am looking forward to our up coming trip for Adi's 7th birthday.
Most of them you already have at home. It is the disciple and staying focus is the hard part. Let's all be a better us this year.
Happy Hump Day and thank you for stopping by.
Simply,
Christianne
Photos: Novel (my better Half)