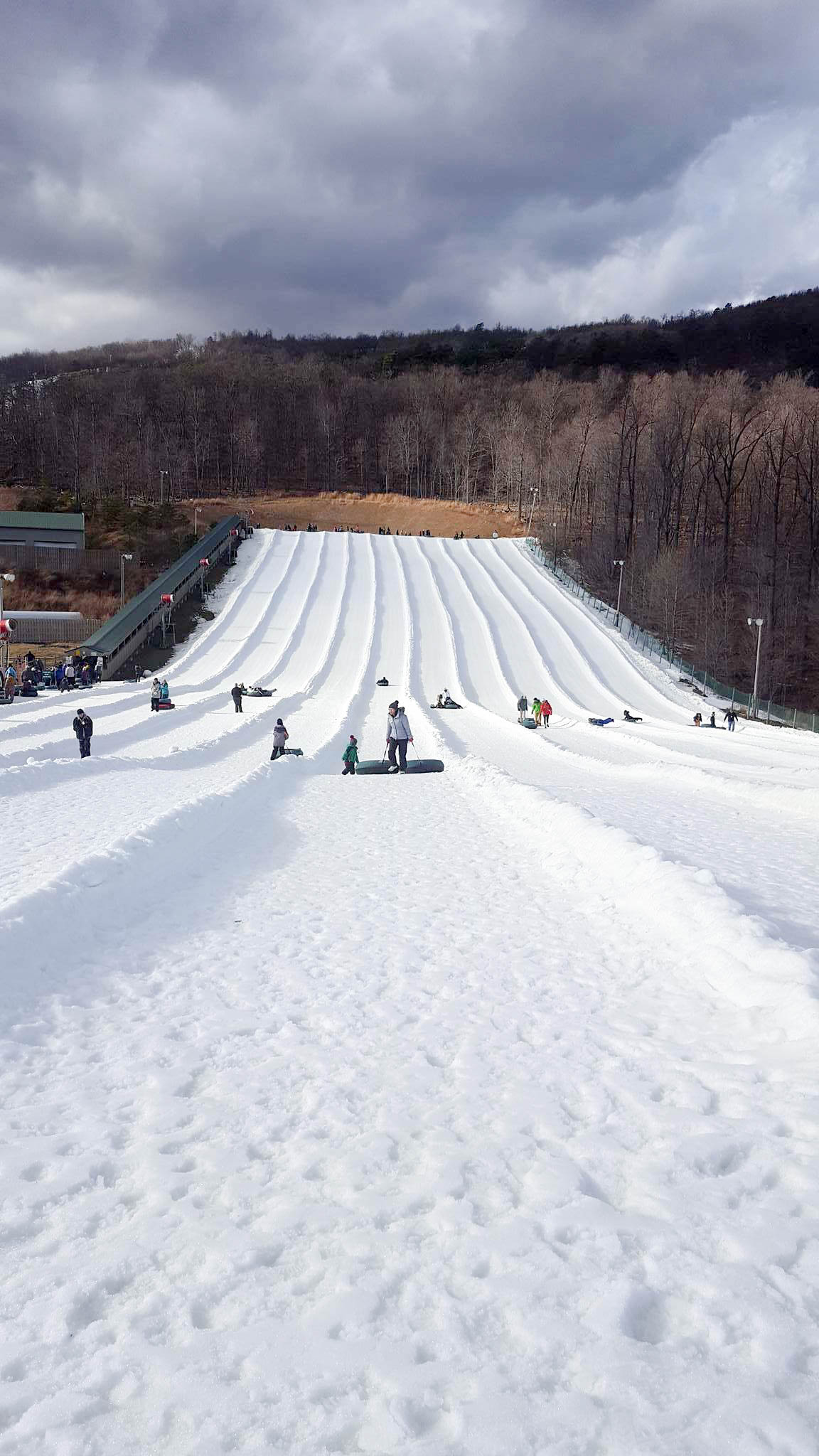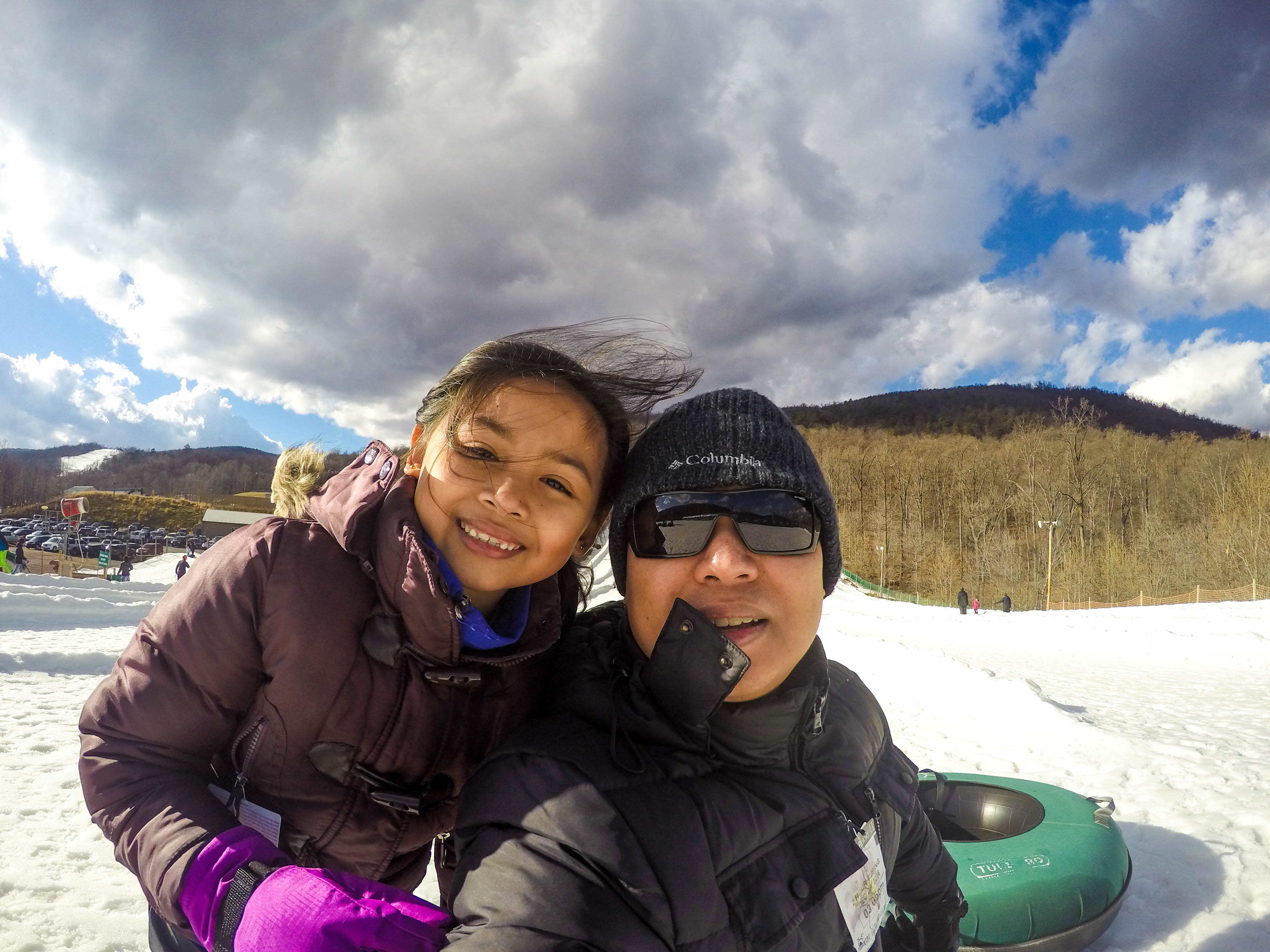 It was windy that day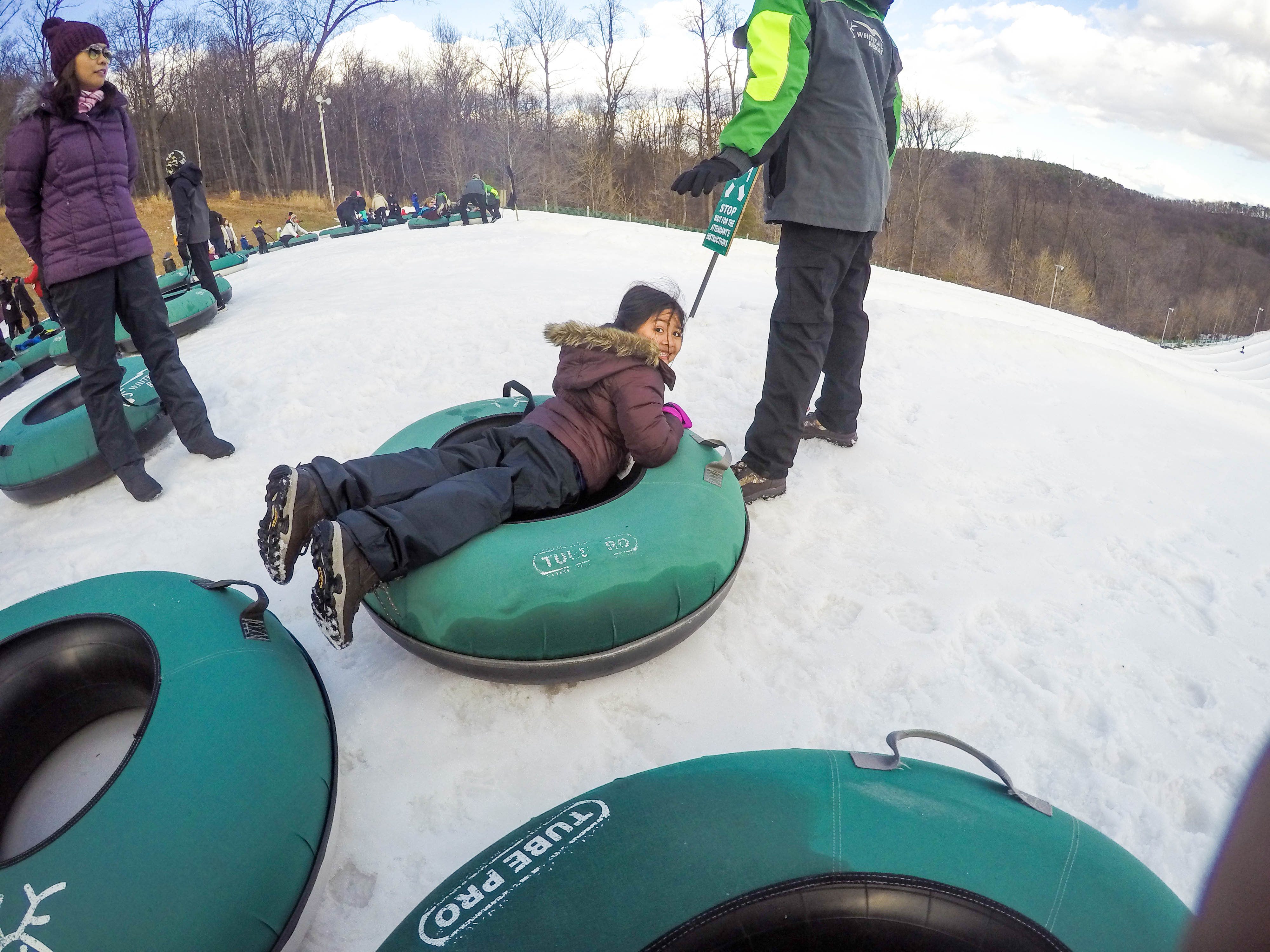 enjoying snow tubing  by herself stating she is already a big girl. Adi wearing Columbia snow boots similar here and Columbia snow pants similar here and Columbia snow gloves similar here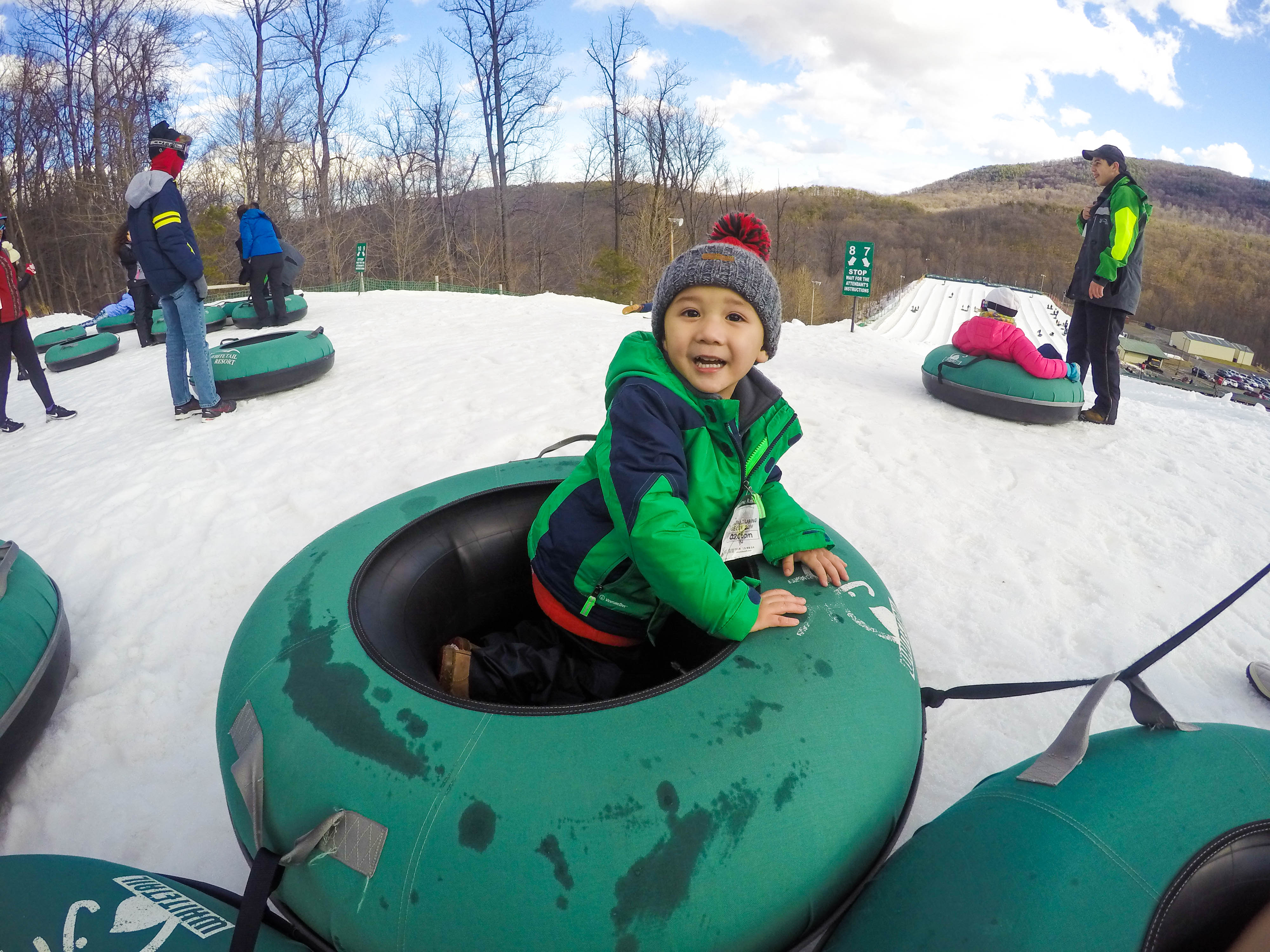 look how happy this little one is… Aidan's Jacket here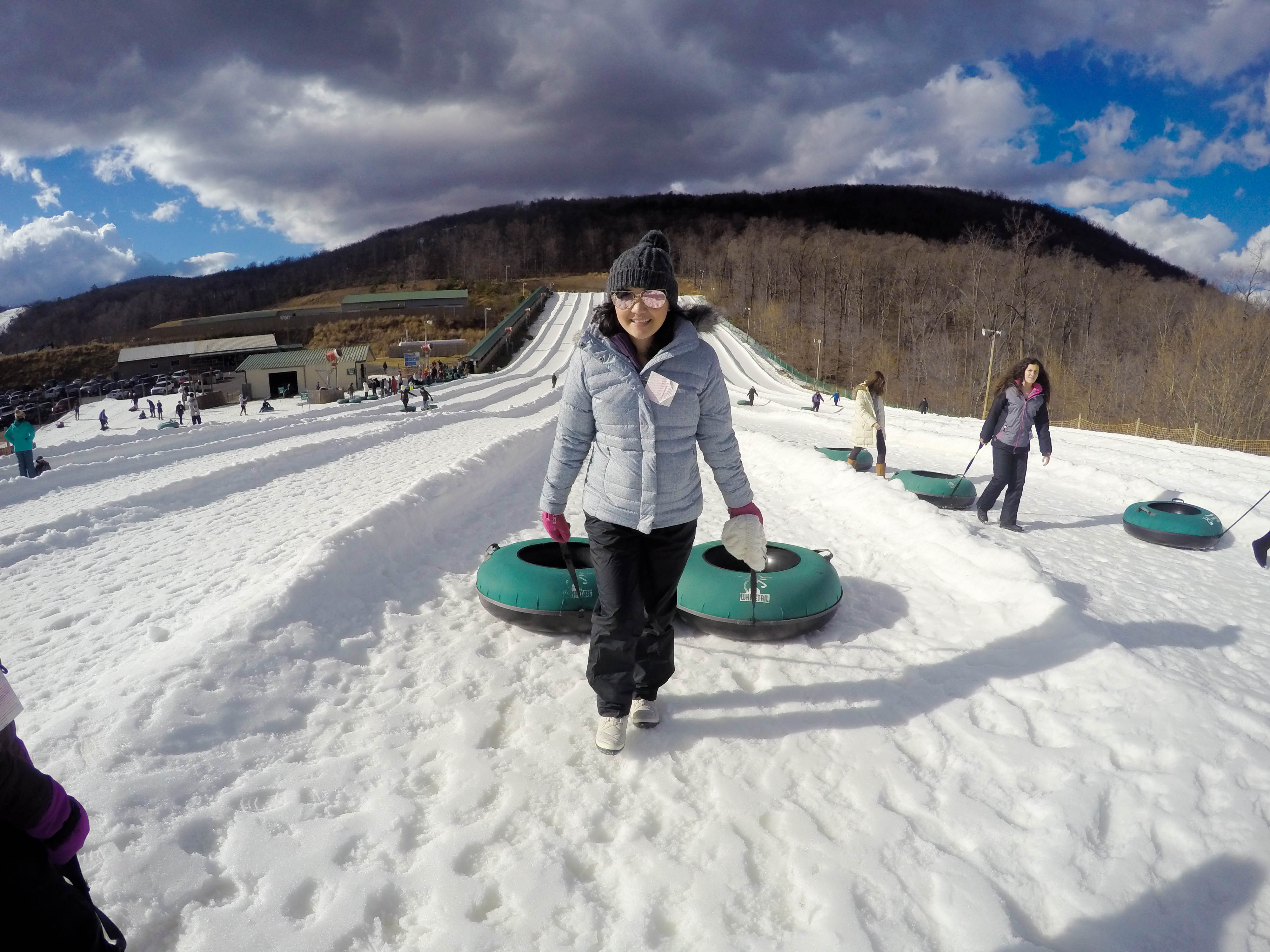 pulling 2 tubes for me and Aidan, This look was shown on this blog post here also wearing Columbia snow pants similar here and my sunnies c/o 2seelife similar here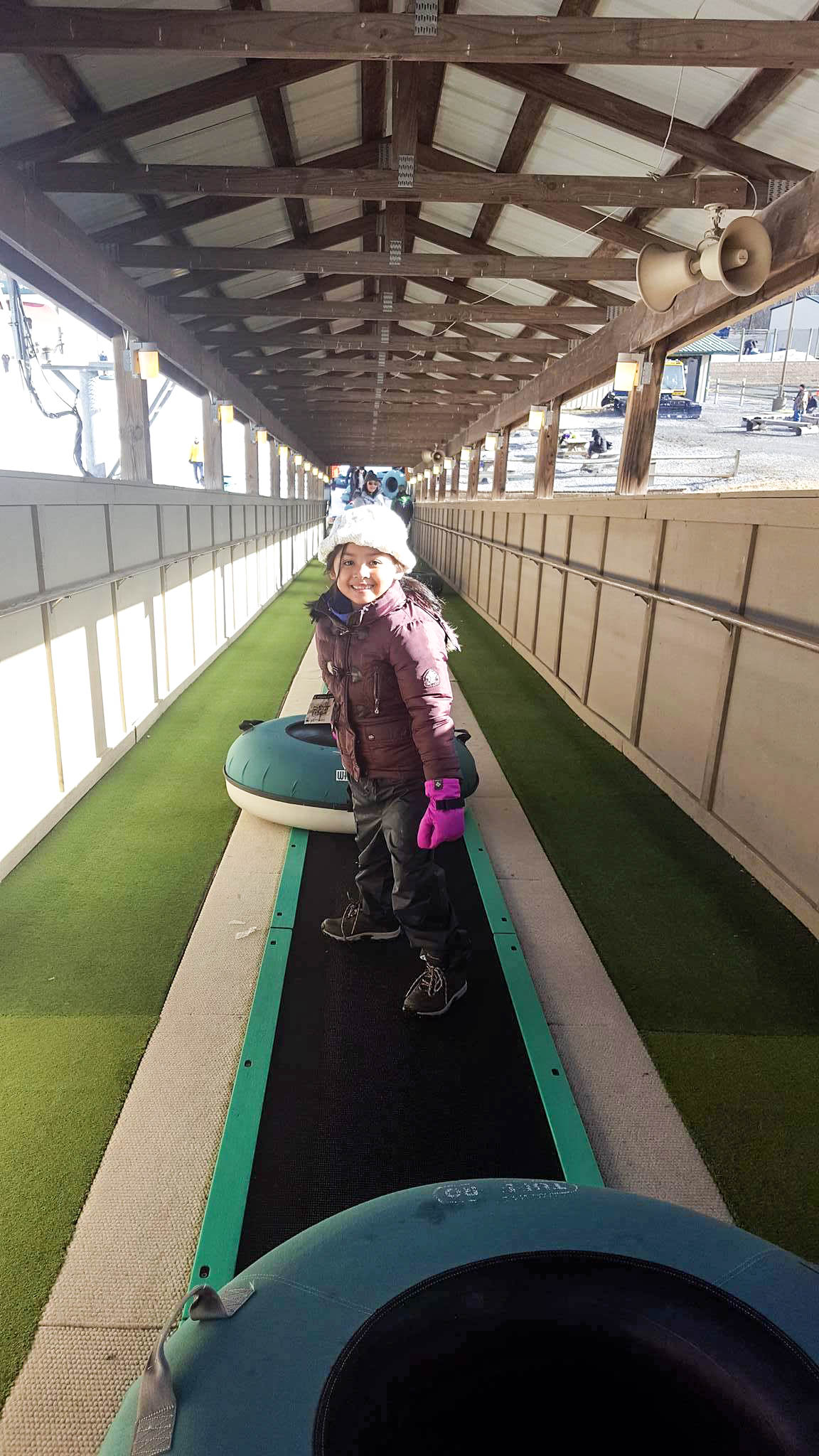 What are you all doing this week? I suggest you take a trip to the mountain and do some snow tubing with your family and friends. Why did I say that? It is winter and there is snow. So take advantage of some of the good things you can do during the winter times. If you have been following me on instagram. You already know we went to White Tail Ski Resort in Pennsylvania last week before the New Year. It was so much fun I tell you in case you also missed all my instastories about it. That is why I included some of the videos we took here with our GoPro Hero 4 silver.
The last time we went to this ski resort was in 2009. I don't know why but recently I was craving for snow. So when we had a get together with our friends during Christmas time. One of them started inviting us to go for snow tubing. And I was like, yes we would love to. So 4 of our family friends went and then we stayed in a hotel nearby and had a blast. The kids really enjoyed the tubing, the swimming in the indoor pool of the hotel. It is about the fun experience and the bonding. I would love to do skiing but I always feel that it is to dangerous specially with little ones. So go ahead and plan your next winter getaway.
All the pictures posted here are taken by our Samsung S6 and GoPro Hero 4.
Have a wonderful weekend and enjoy the snow if you live in the same area I live. Thank you all for stopping by.
[show_shopthepost_widget id="2308115″]
Simply,
Christianne
Photos: Novel (my better Half)