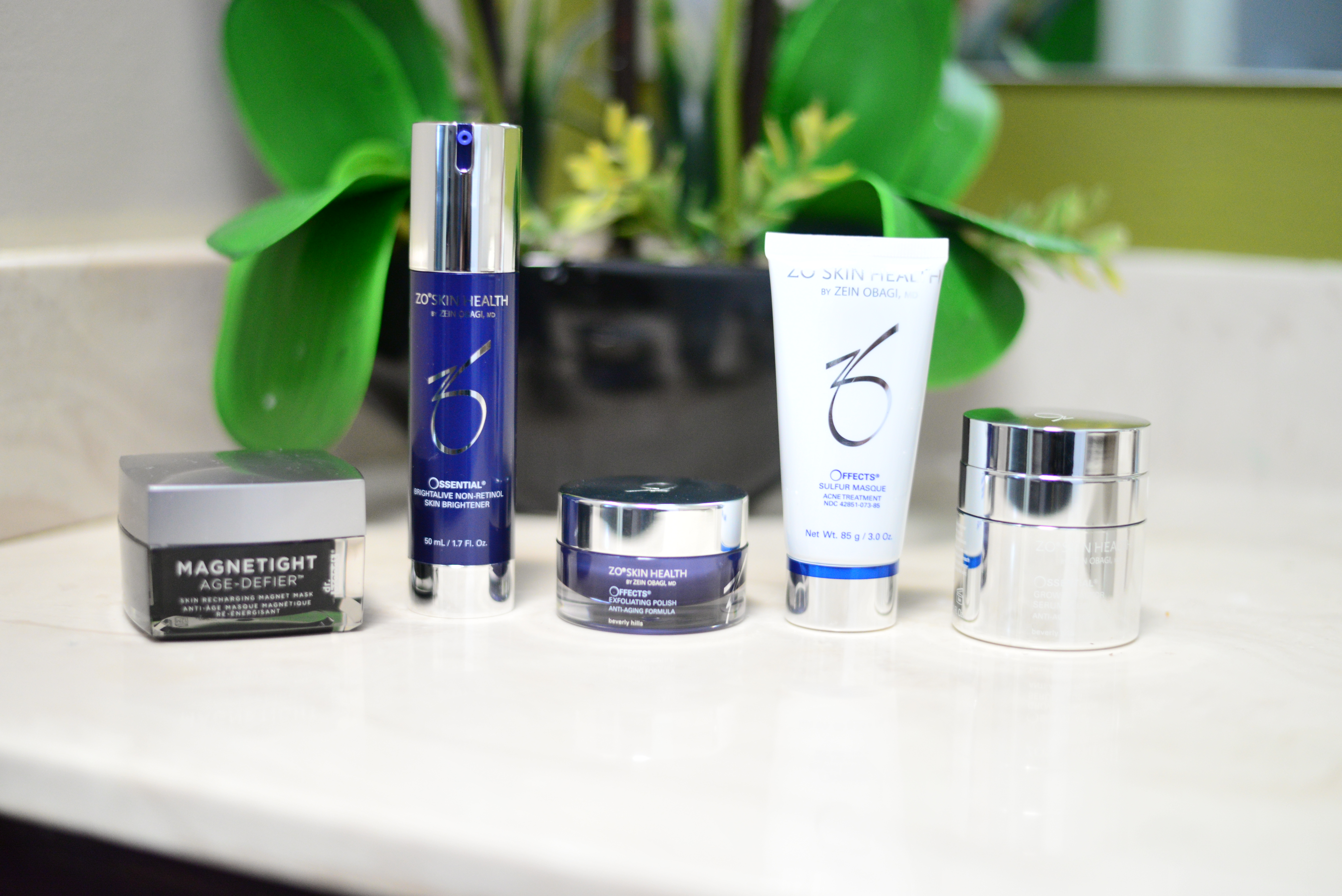 Zo skin Health facial products c/o Zo skin health
I don't usually talk about beauty product much as I am not really religiously doing one. Are you shocked? Yes, it is a shocker. I used to use a lot of beauty products like cleanser, toner and moisturizer. Why used? Let me tell you about my story. When I got pregnant with Adi my first born. My sense of smell was so sensitive that even the brand of our rice we had to change because the smell of it makes me nauseous.
So that being said, I had to also stop everything that I was putting on my face. anything that is really close to my nose were I can smell it. So the whole time I was pregnant until recently. I was not really putting anything on my face. I just wash it with soap and water. I do facials every now and then but then they won't usually ask me about my facial routine. Until I had a facial session on my birthday. The aesthetician I had was really concerned about my skin. She said I have a good skin so start I should start young to take care of it so I will thank myself when I get old. I do believe her, she did not sell me anything. She just recommended that I should I use a facial cleanser, toner and moisturizer which I already do (I use nivea as my moisturizer).
That got me thinking a lot. I told myself, I am already 35 and I know my skin is aging so I really do need to take care of it. So maybe I summoned the need to try facial products and here came Zo skin health asking me to try their product. I already like them even before using it because I believe in Dr. Obaji's skin regimen. I know a lot of people who uses his product and that are very satisfied. So I agreed to try and ever since then. I am using it now and happy about the results of it. I use the magnetight and it really did soften my skin. I also use the offects hydrating cleanser, ossential brightalive non-retinol as I have some facial discoloration and offects sulfur masque whenever I have breakouts. I do get skin breakouts every once in a while as I sleep late to do my blog. 
If you are in the hunt for trying out new skin products. This is my suggestions but of course results may vary. We all do not have same skin types or you may want to consult your dermatologist.
Have a great day y'all and thank you for visiting my blog and for all your comments.
[show_shopthepost_widget id="2074083″]
Simply,
Christianne
Photos: Novel (my better Half)