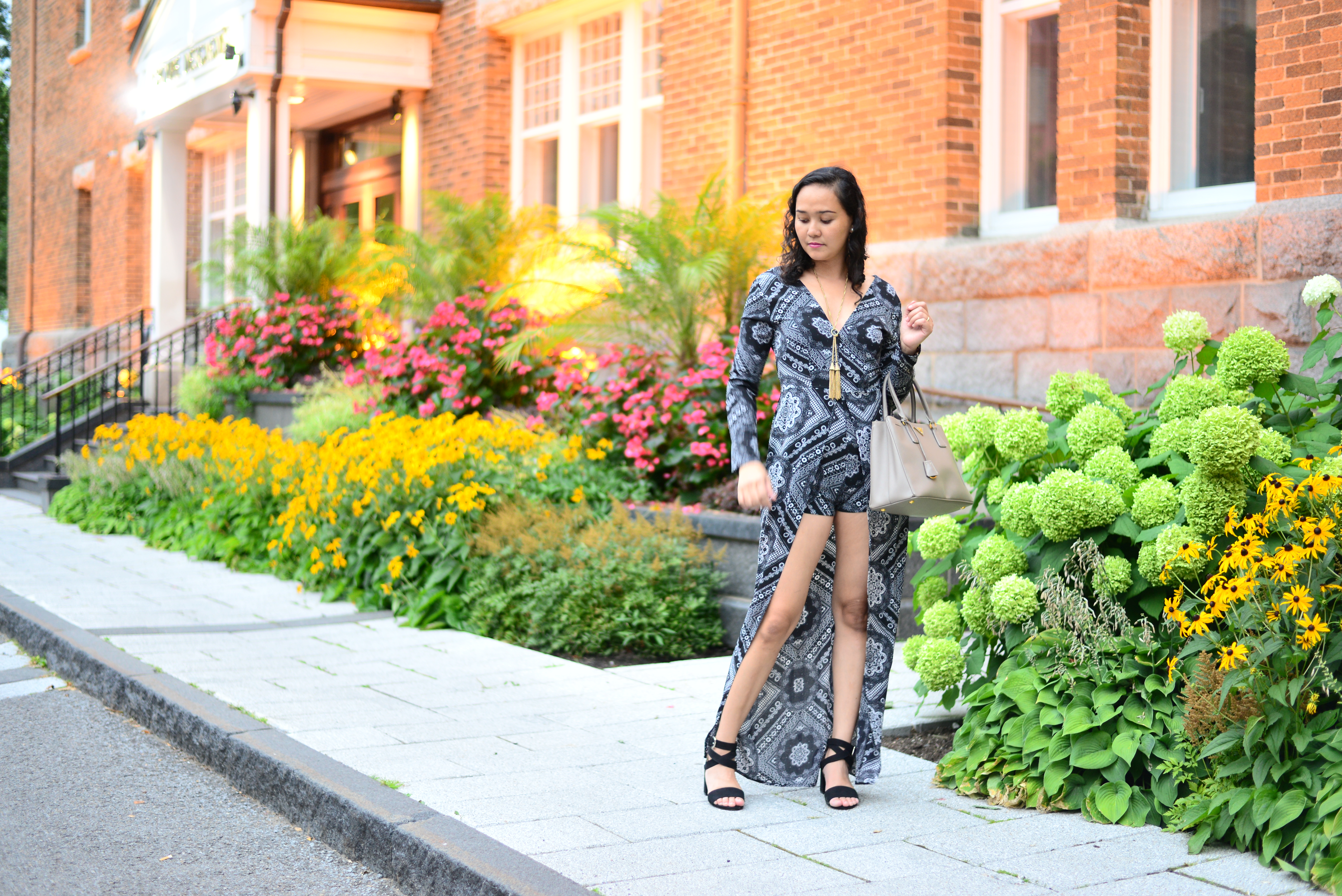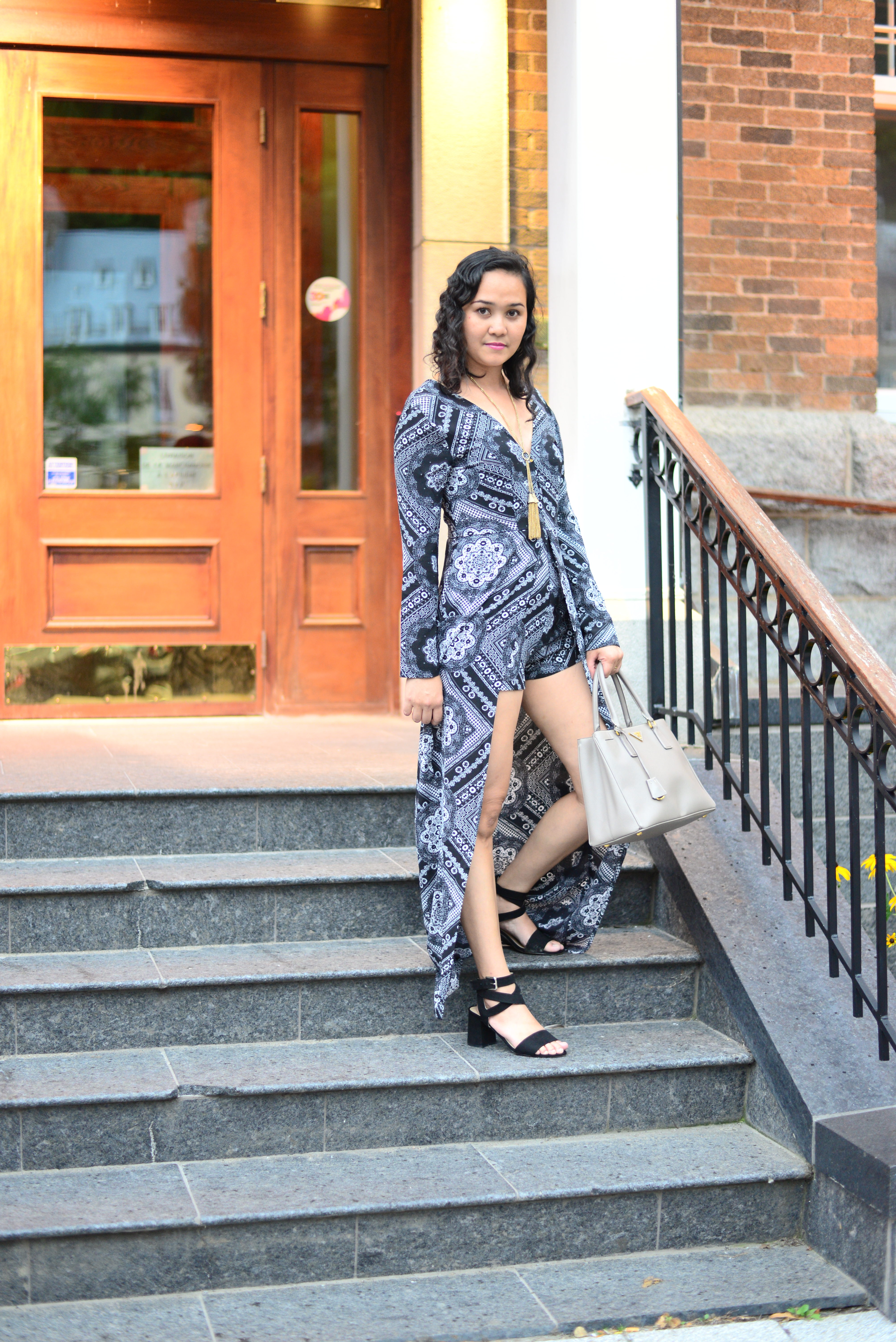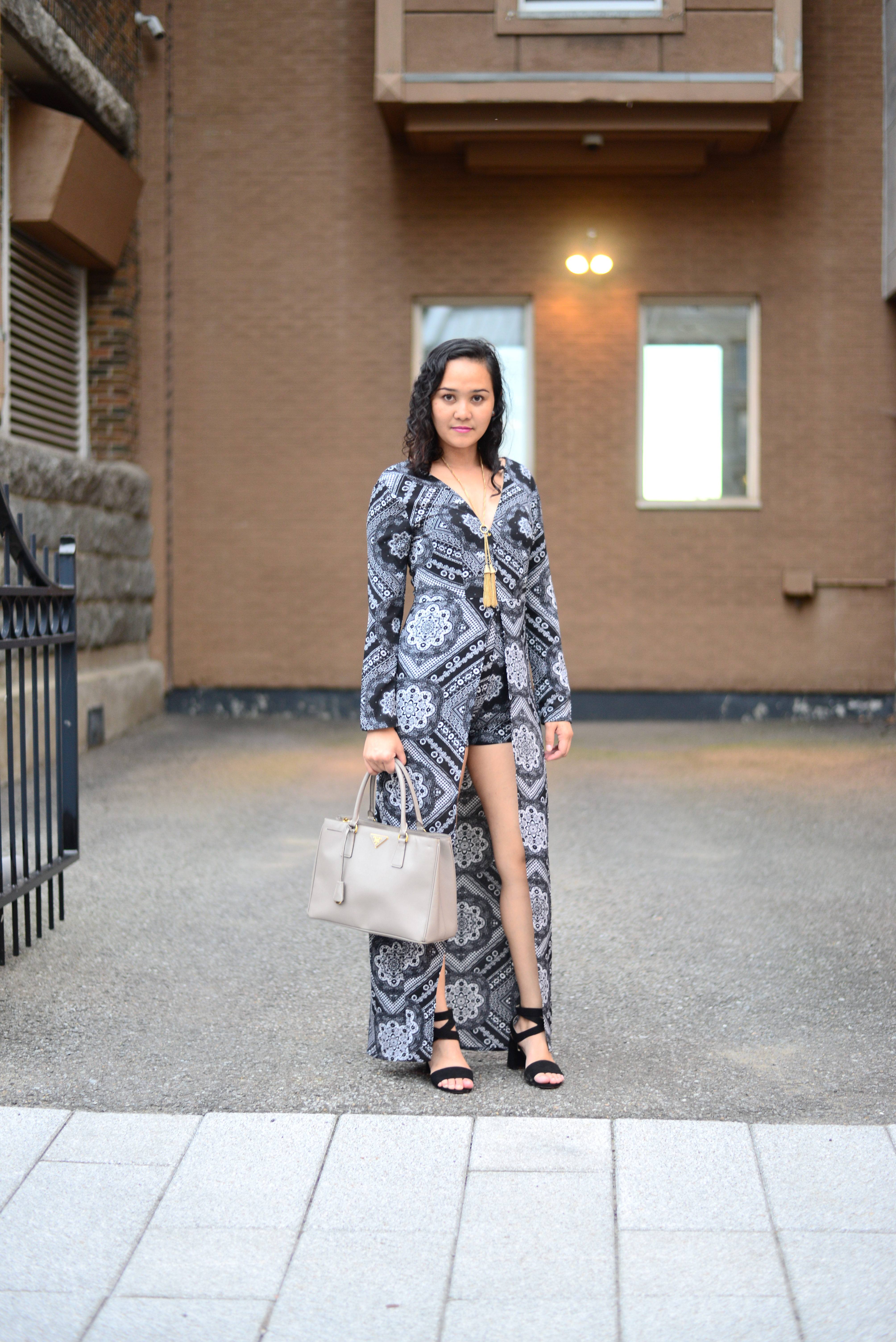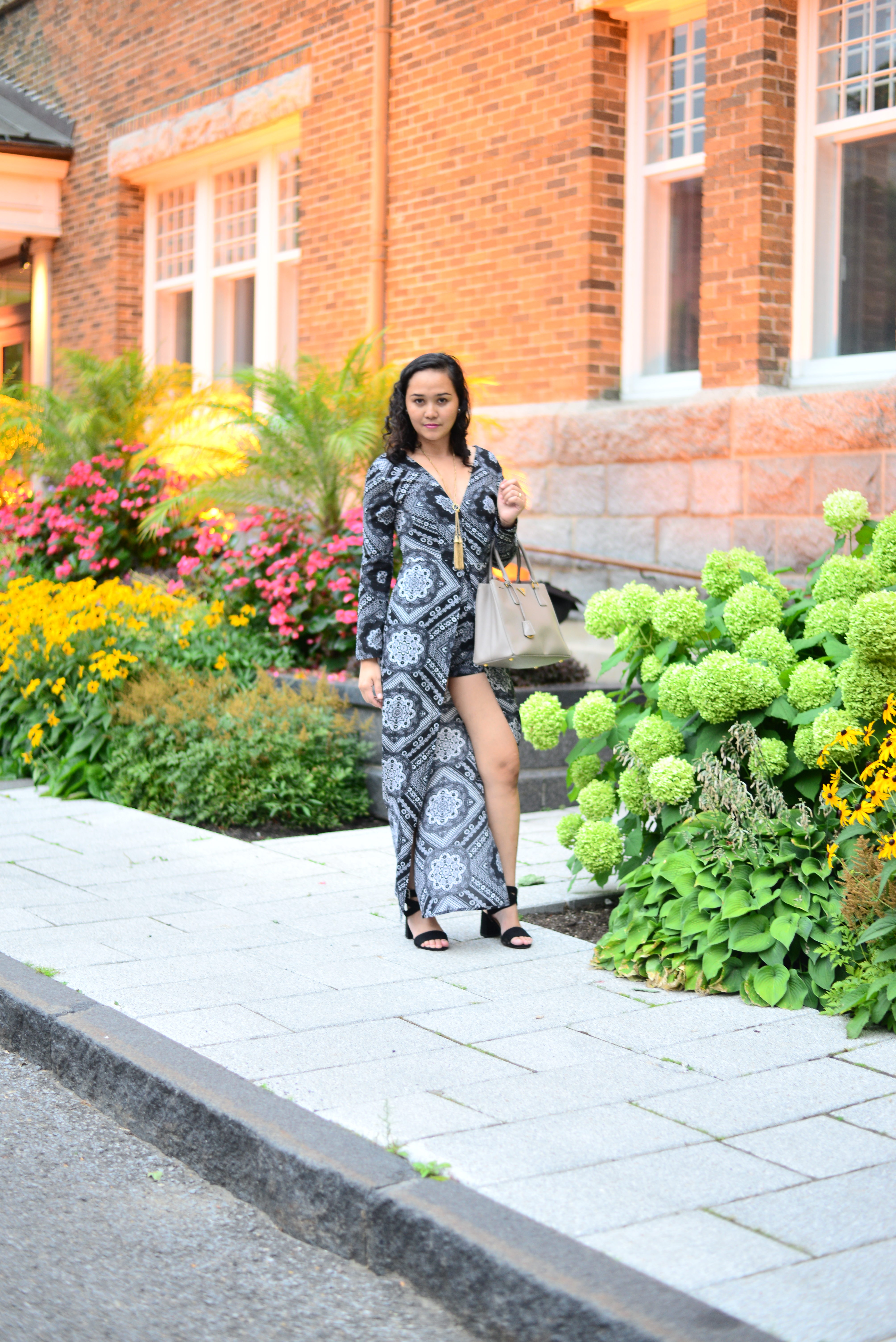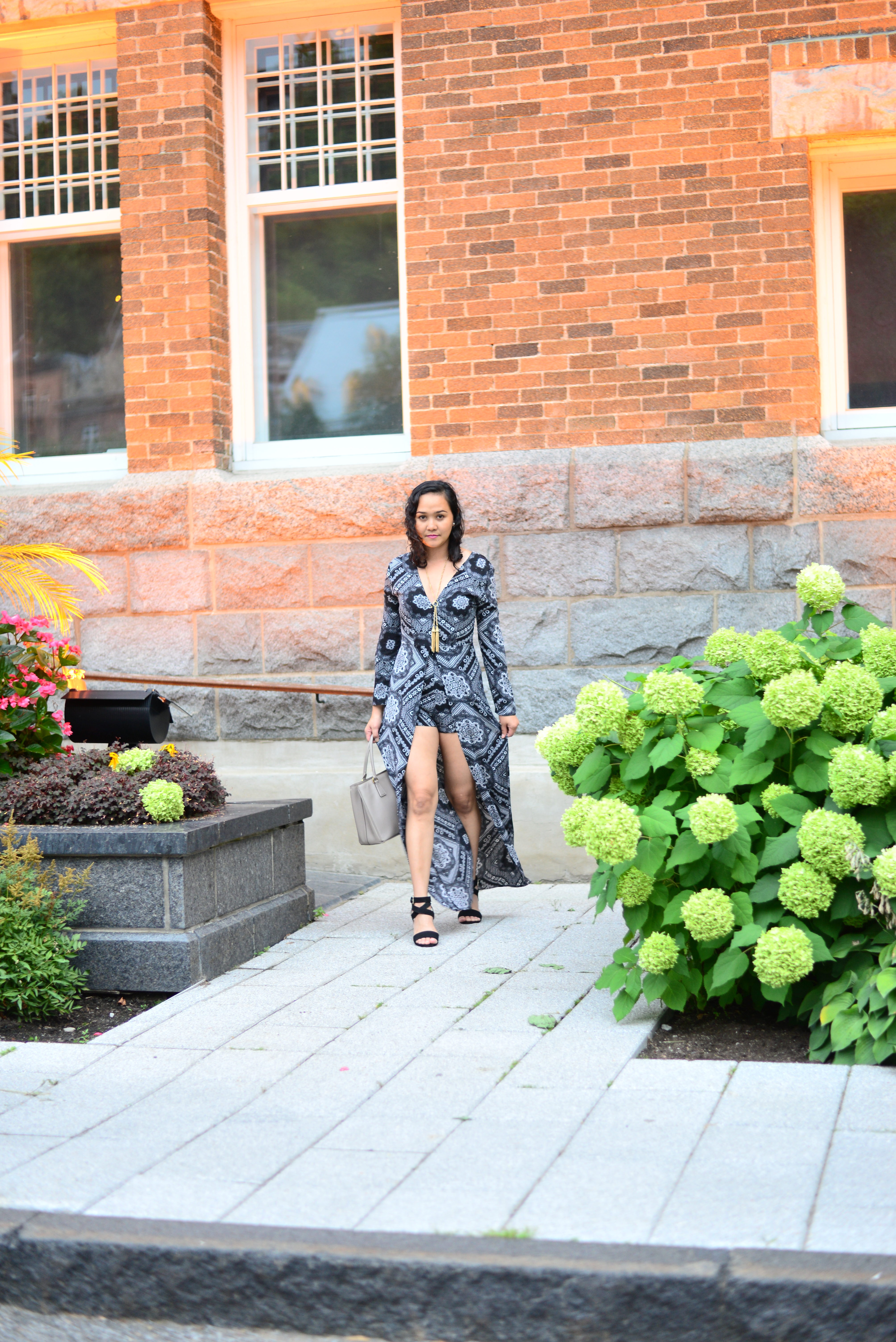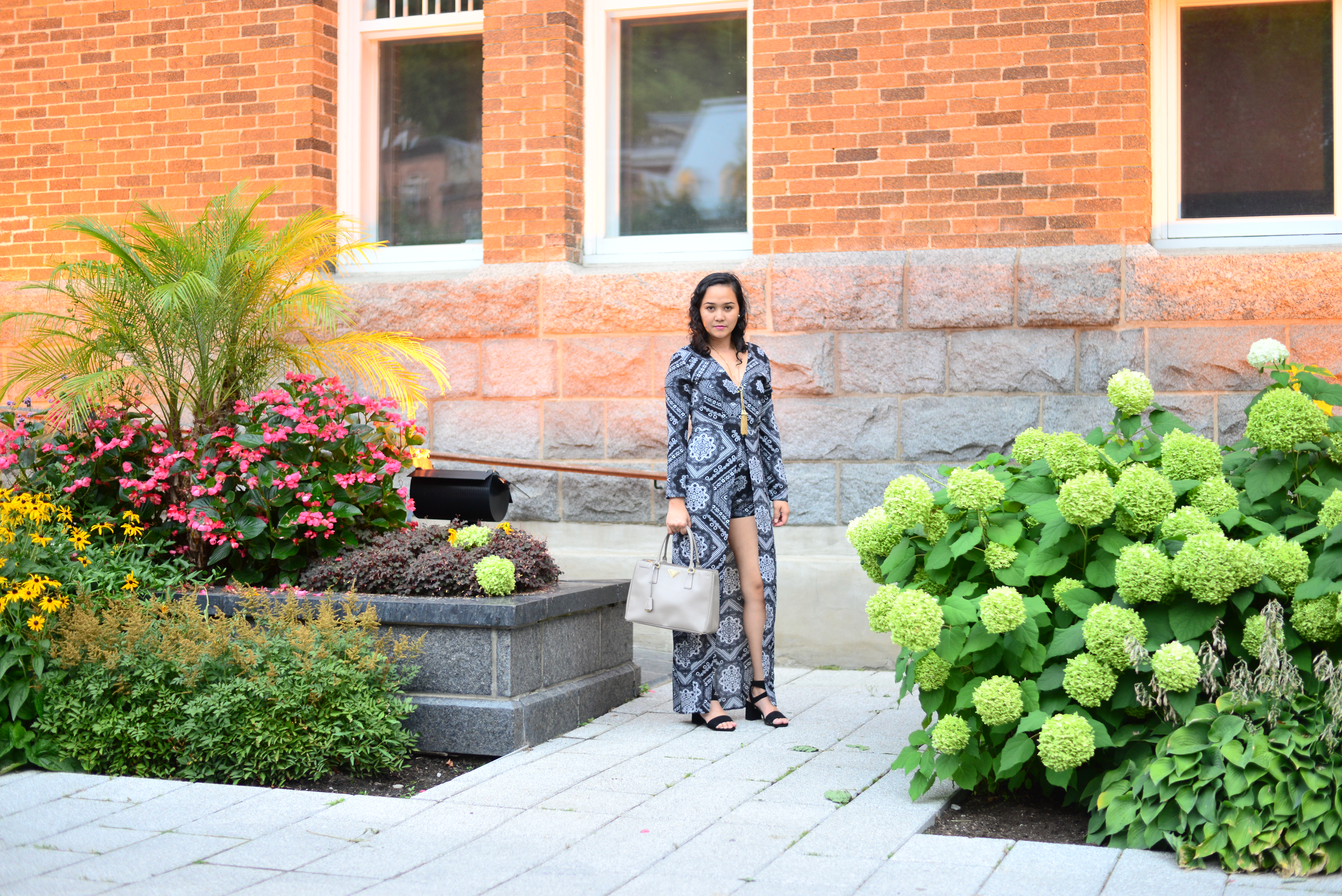 OVERLAY PLAYSUIT SIMILAR HERE
NECKLACE c/o HAPPINESS BOUTIQUE
STRAPPY SANDALS SIMILAR HERE
PRADA HANDBAG SIMILAR HERE
I have been wanting to try this outfit because it is a combination of a maxi dress and a romper. So, How to wear an overlay playsuit? It is very easy to pull outfit as it is a romper where you can move around pretty good but it also has the maxi dress effect where you can play dress up. It can be worn as a casual outfit and can be dressed up or down depending of what shoes you want to wear with it.
I wore it here as a casual chic look so I paired it with my black strappy sandals. If you want to dress up you can wear it with high heeled shoes. I also saw blogger @Carriebradshawlied wore it here. Her version is very summery and I so love it. Do you agree? So there are different colors and prints to choose from depending on what style you want.
I hope I was able to give you an idea on how to wear an overlay playsuit. Thank you all for stopping by and for all your wonderful comments.
May all of you have a beautiful week ahead.
Simply,
Christianne
Photos: Novel
Location: Old Quebec, Quubec