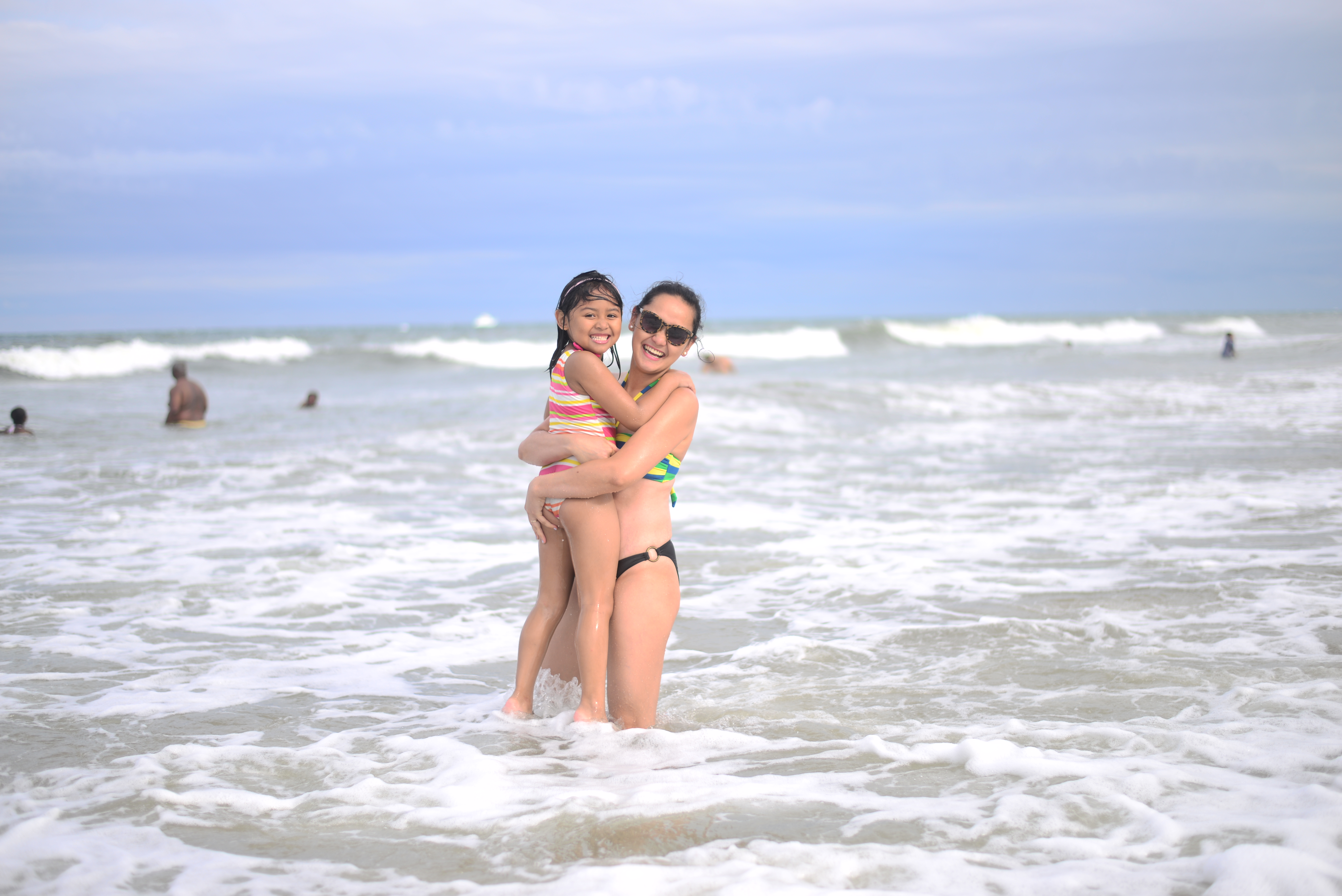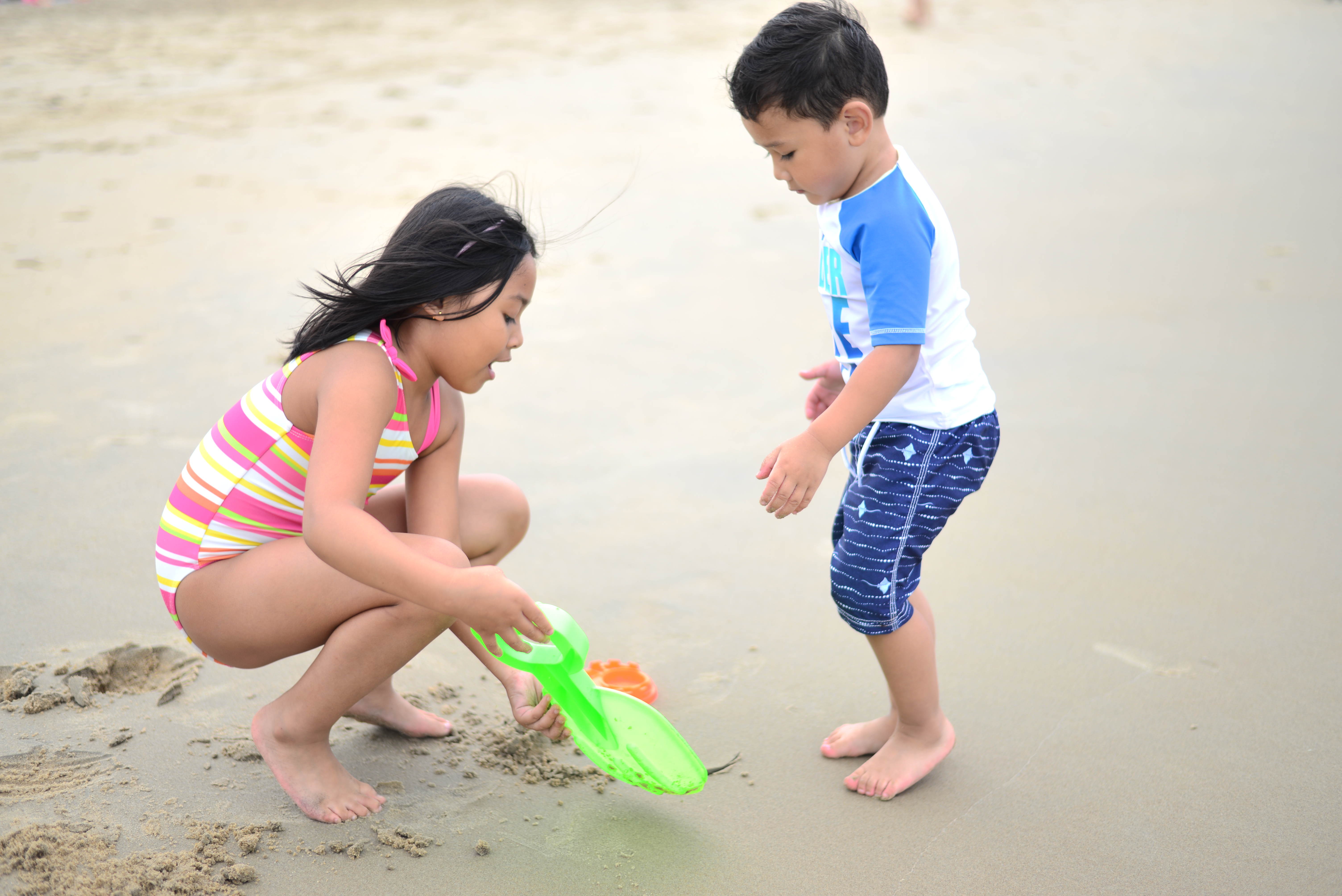 Adi and Aidan enjoying the sand….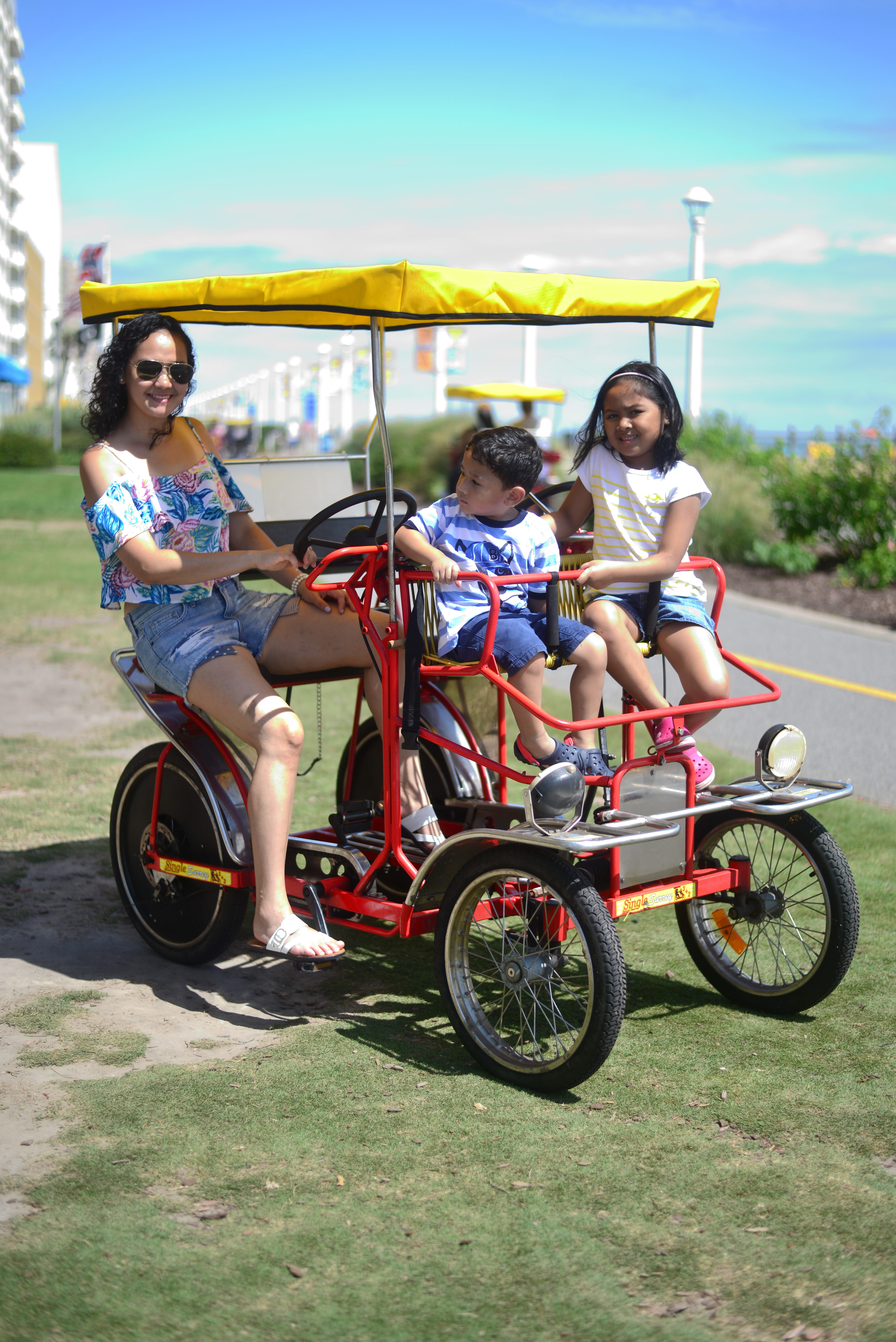 Surrey Biking with the Family for an hour, whew! It was a workout but we all had fun
On Me: OFF SHOULDER TOP (NO LONGER AVAILABLE) SIMILAR HERE AND HERE/ SHORTS SIMILAR HERE/ SANDALS SIMILAR HERE/ BRACELET c/o COLLECTIONS BY JOYA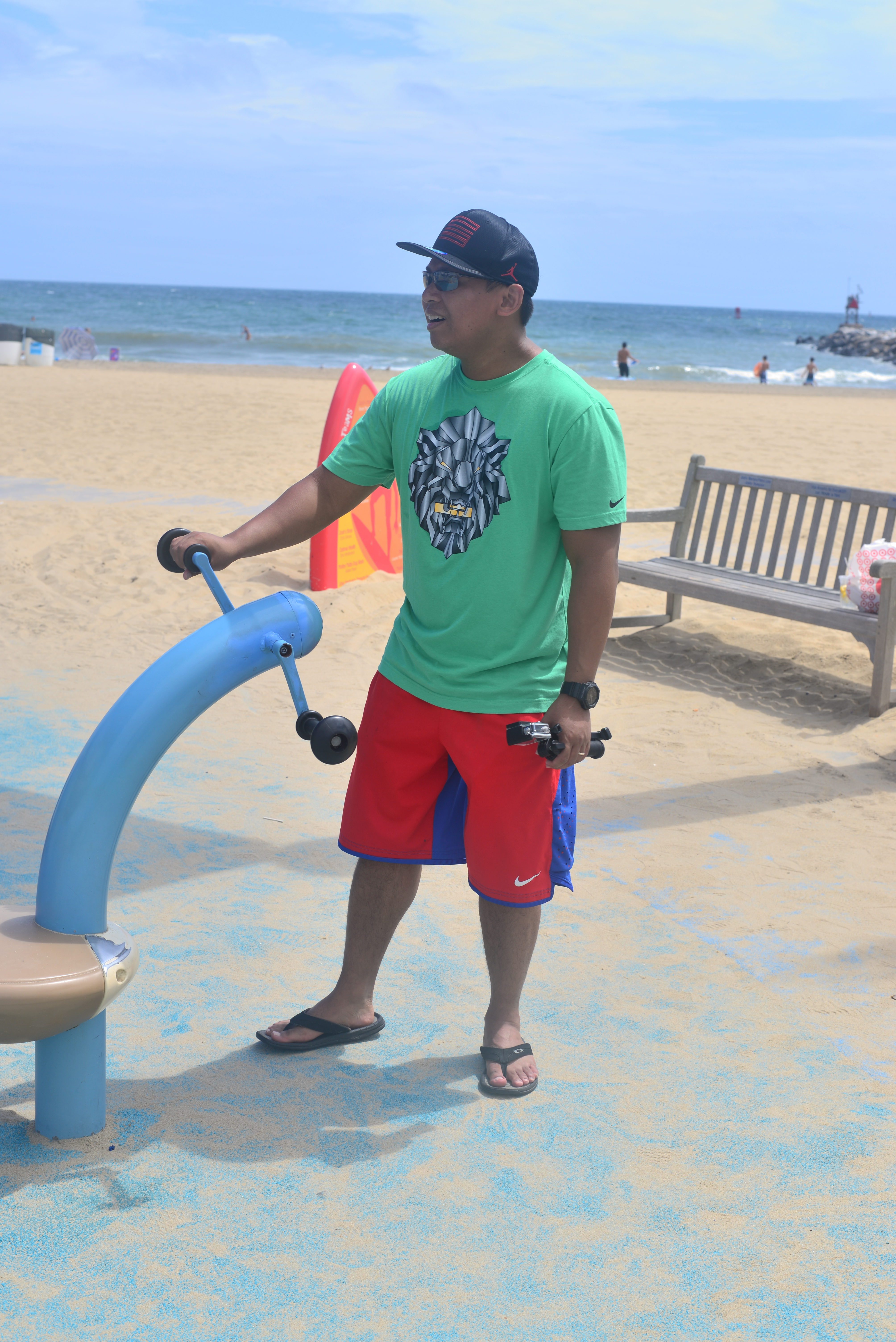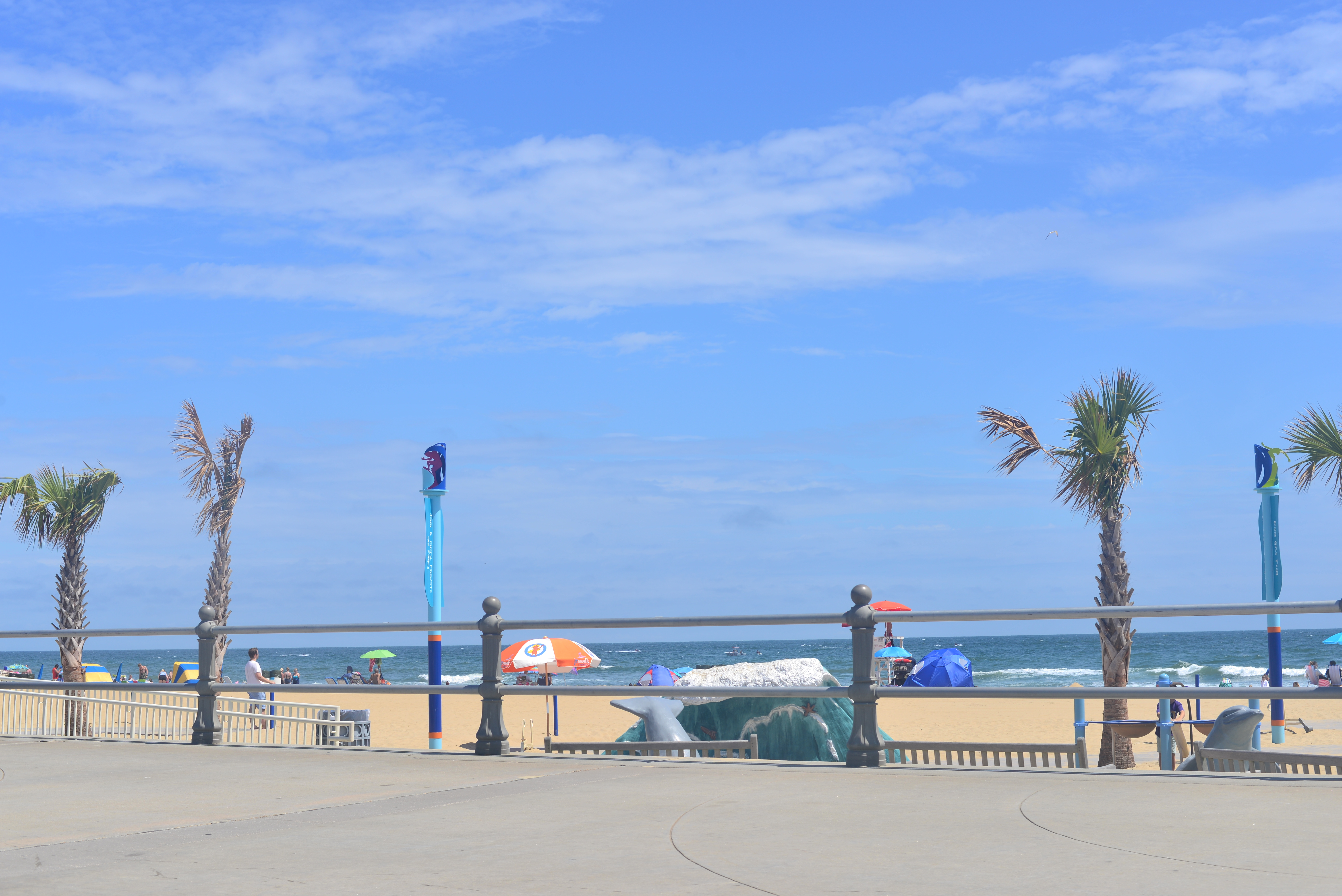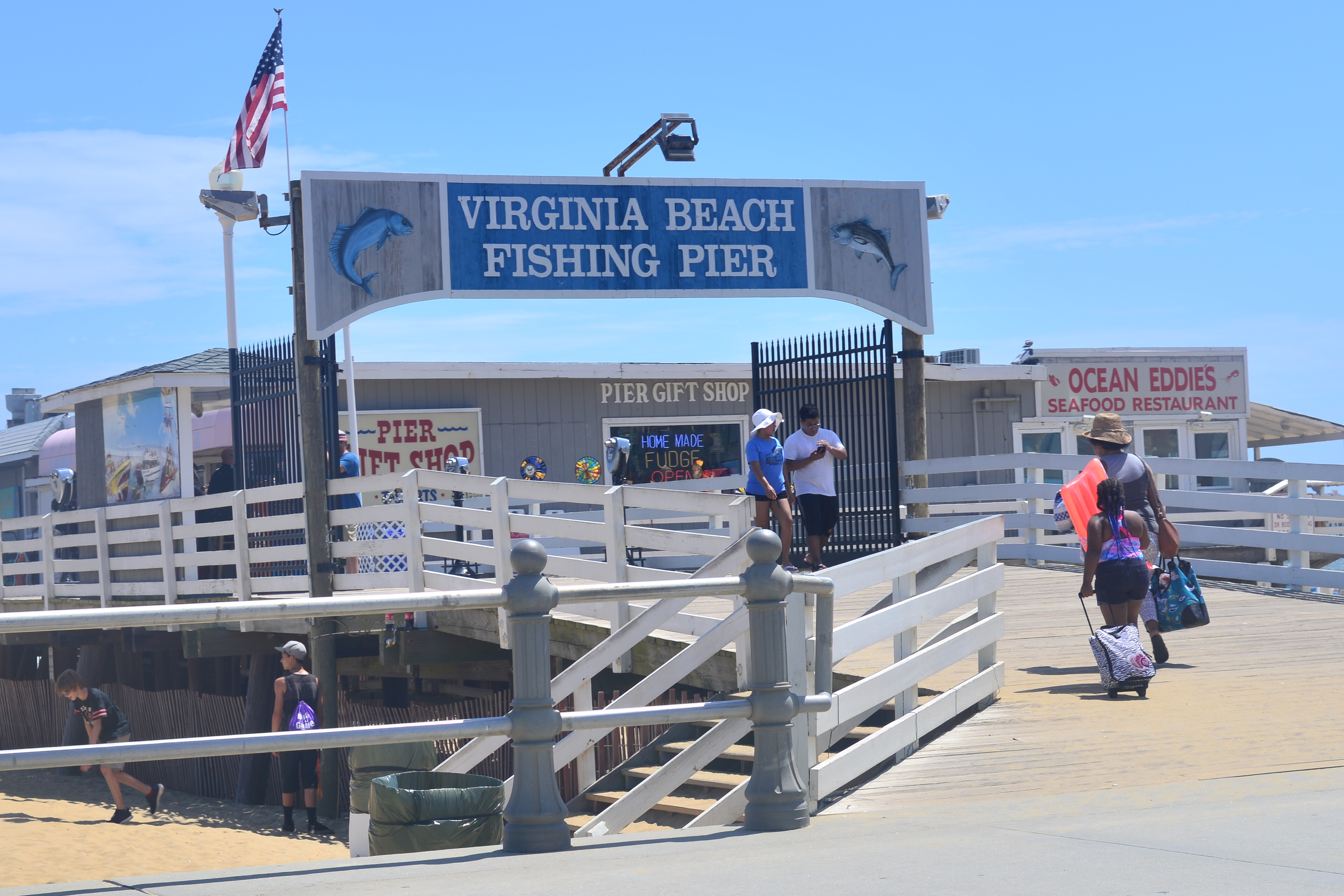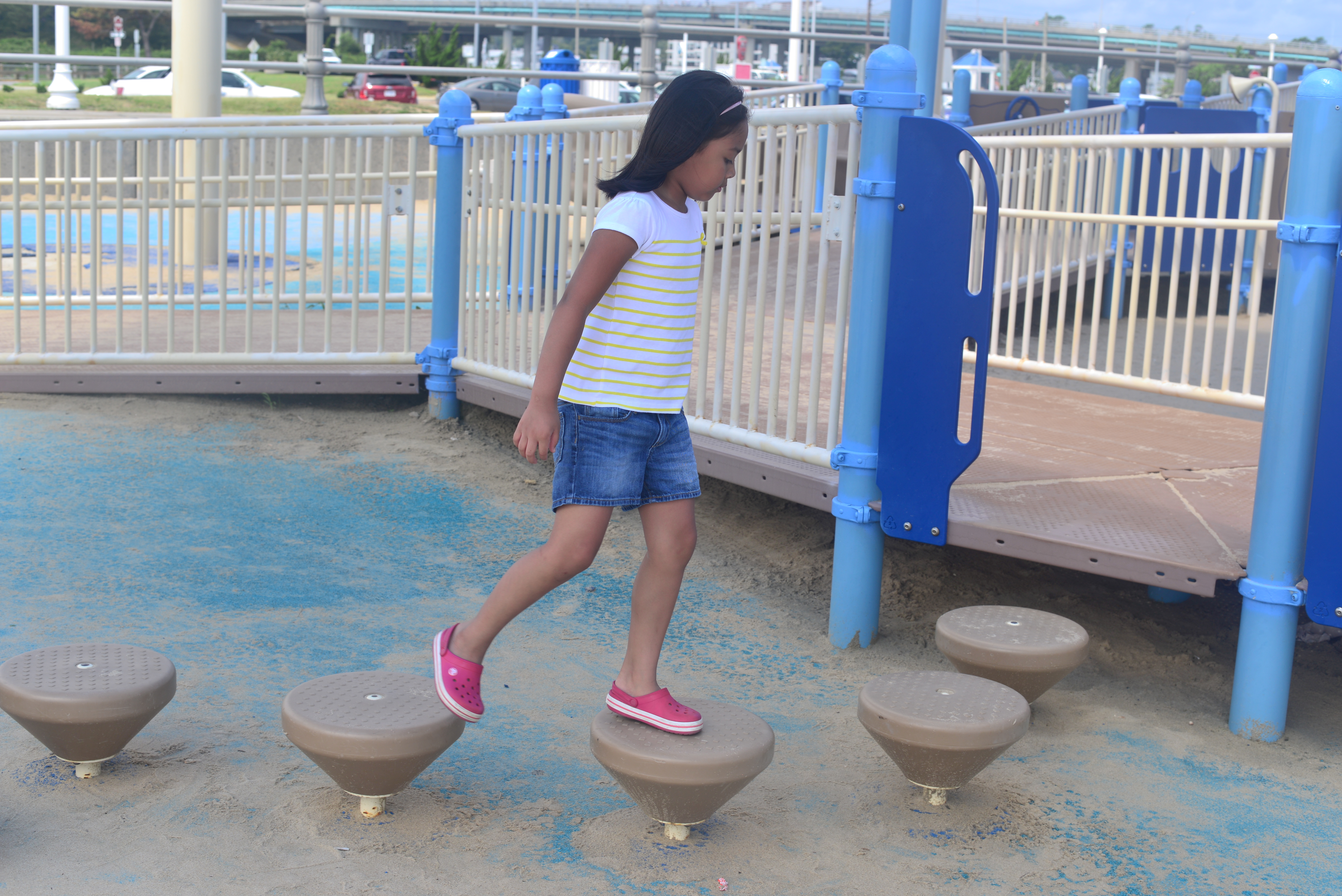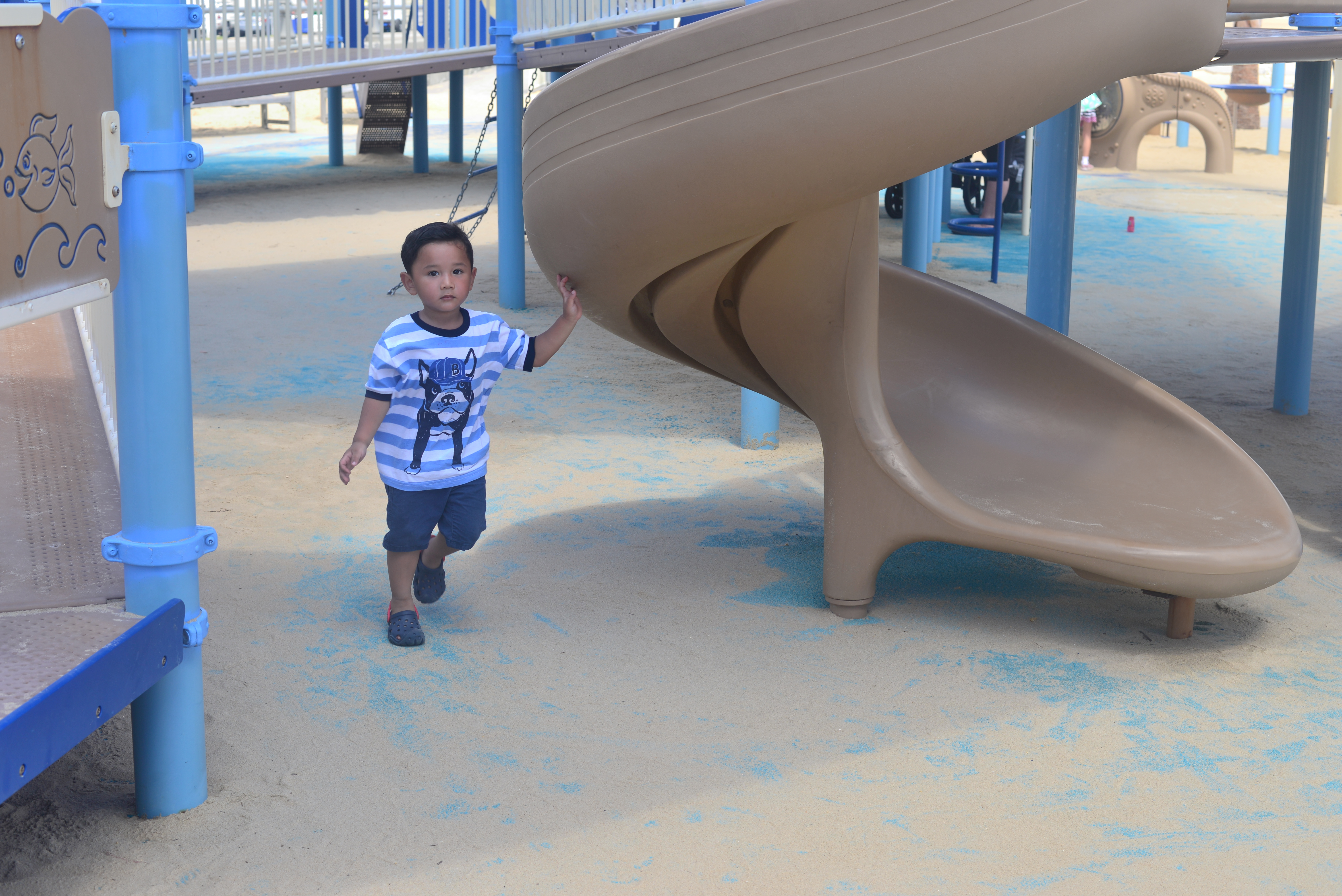 took a pit stop at the end of the boardwalk for the kids to play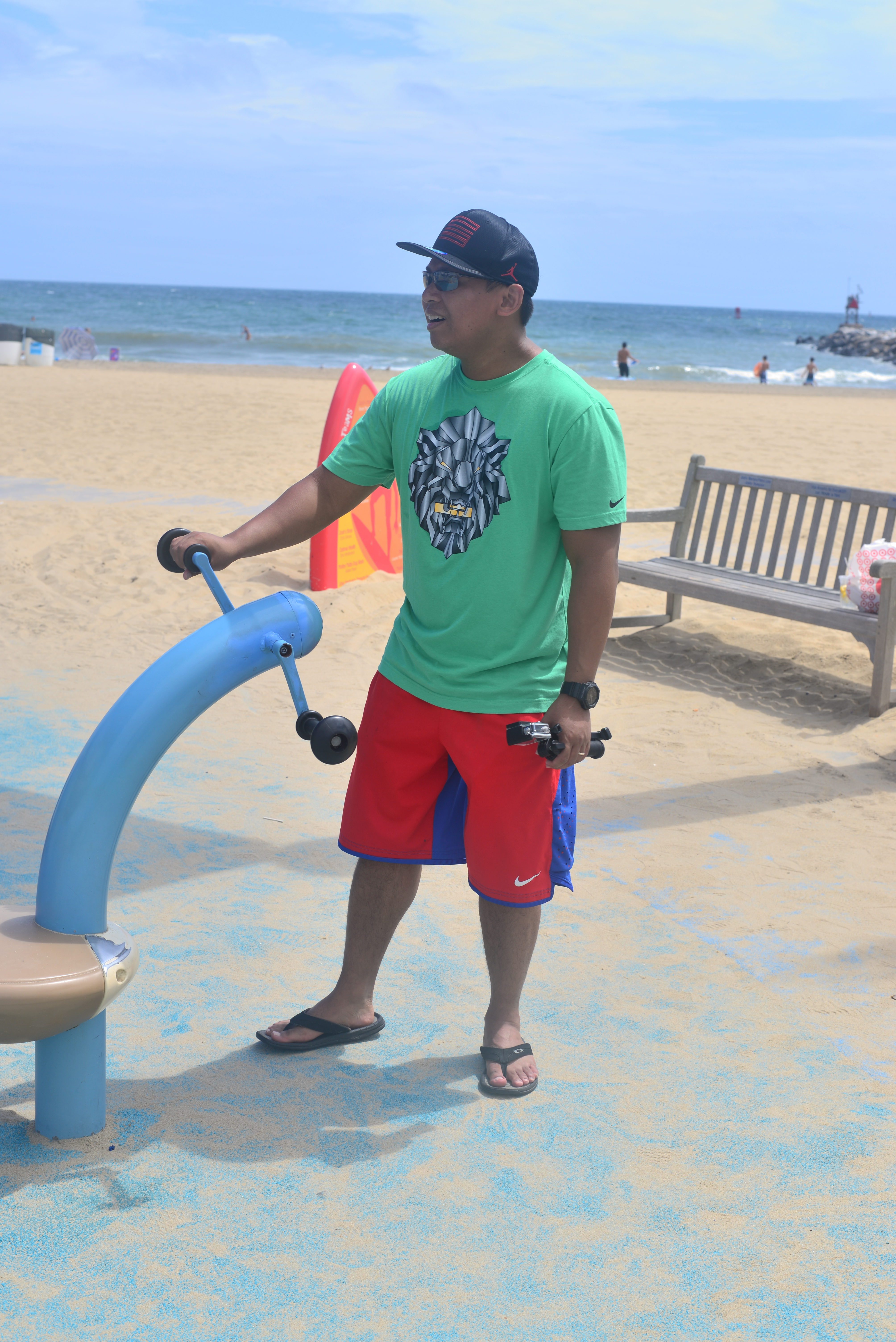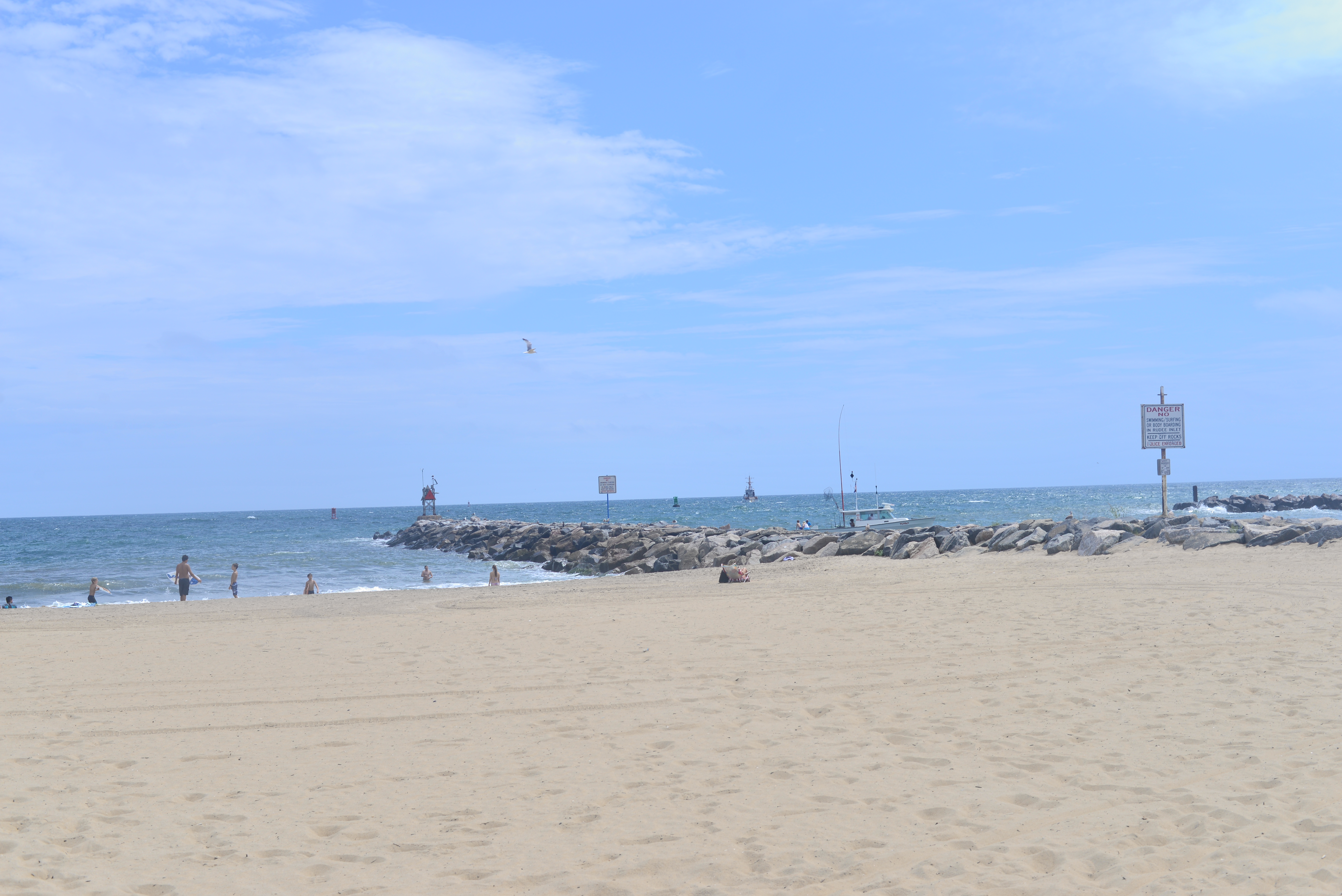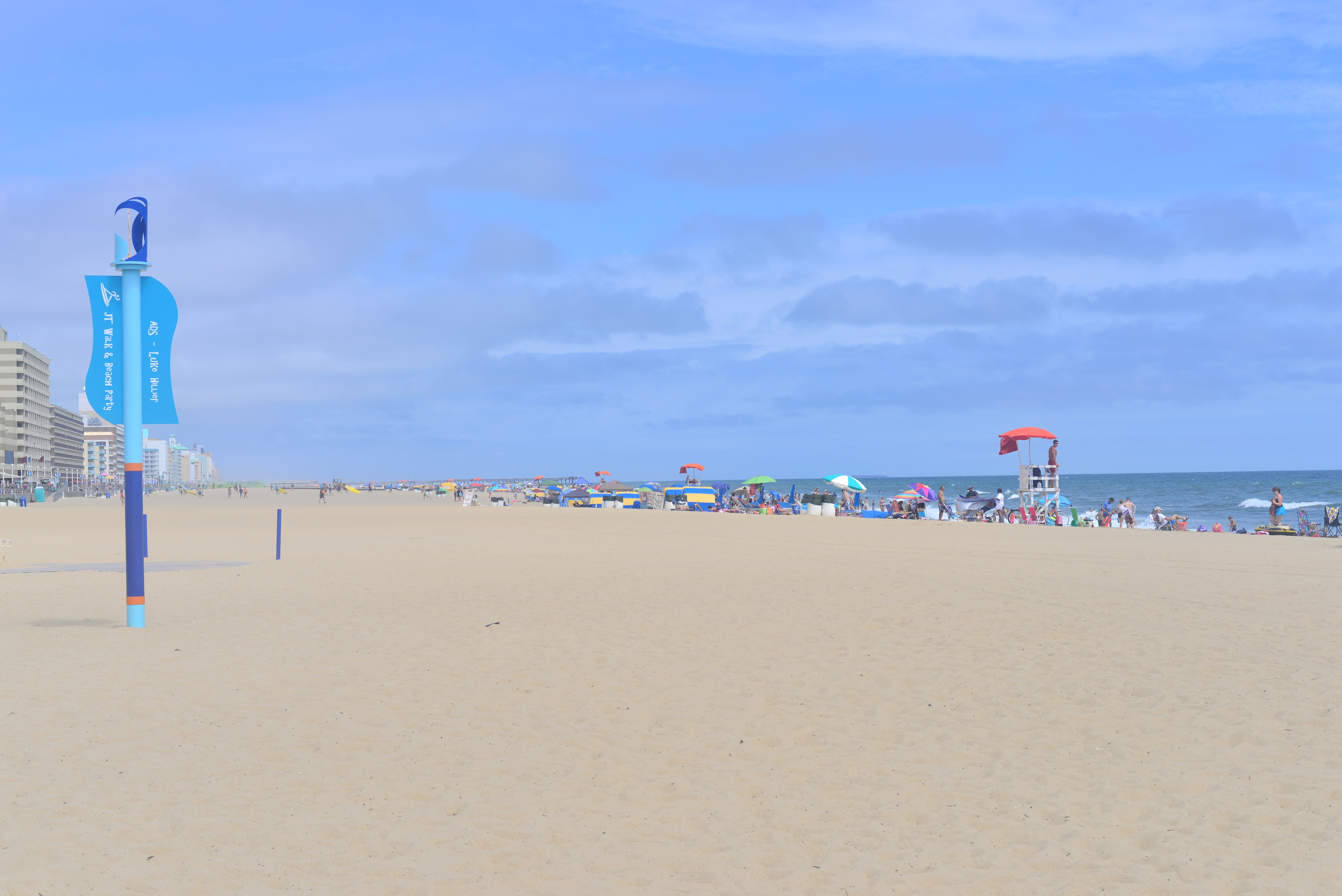 Summer is coming close to an end and our summer is not complete without hitting the beach. So we took 2 days off our busy schedule to take the whole family to Virginia Beach Mini Vacation. When we travel as a family, my husband and I always make sure that it is family friendly and that there will be a lot of things for the kids to do. Just like our trip to Mexico back in 2014.
Virginia beach has improved a lot I must say. The boardwalk looks better and cleaner that is why you'll see a lot of family strolling around, joggers, skate boarders and roller bladers. There is also a wide bike lane for all the bikers. On the other side of the street you'll see musicians playing live music for free and they are located pretty much on every block. How about that? There are also a lot of restaurants to choose from on where to eat.
It is also nice to stay beach front Courtyard by Marriott Hotel as you will hear the sound of the ocean and you'll get to see a lot of people having fun. It was just a pleasant view to see when you wake up and before going to bed. Even though it was only an overnight stay. It was truly an amazing trip for the whole family as the kids enjoyed the sands, body boarding, swimming both on the beach and at the hotels indoor pool, surrey biking and playground.
If ever you will be near Virginia Beach. It is definitely a must see place during the summer.
I hope you are having a great week and hoping you will also follow us on our upcoming trip to Canada this weekend for our son's birthday.
Thank you all for stopping by and for all your comments. May all of you have a wonderful day!
Simply,
Christianne