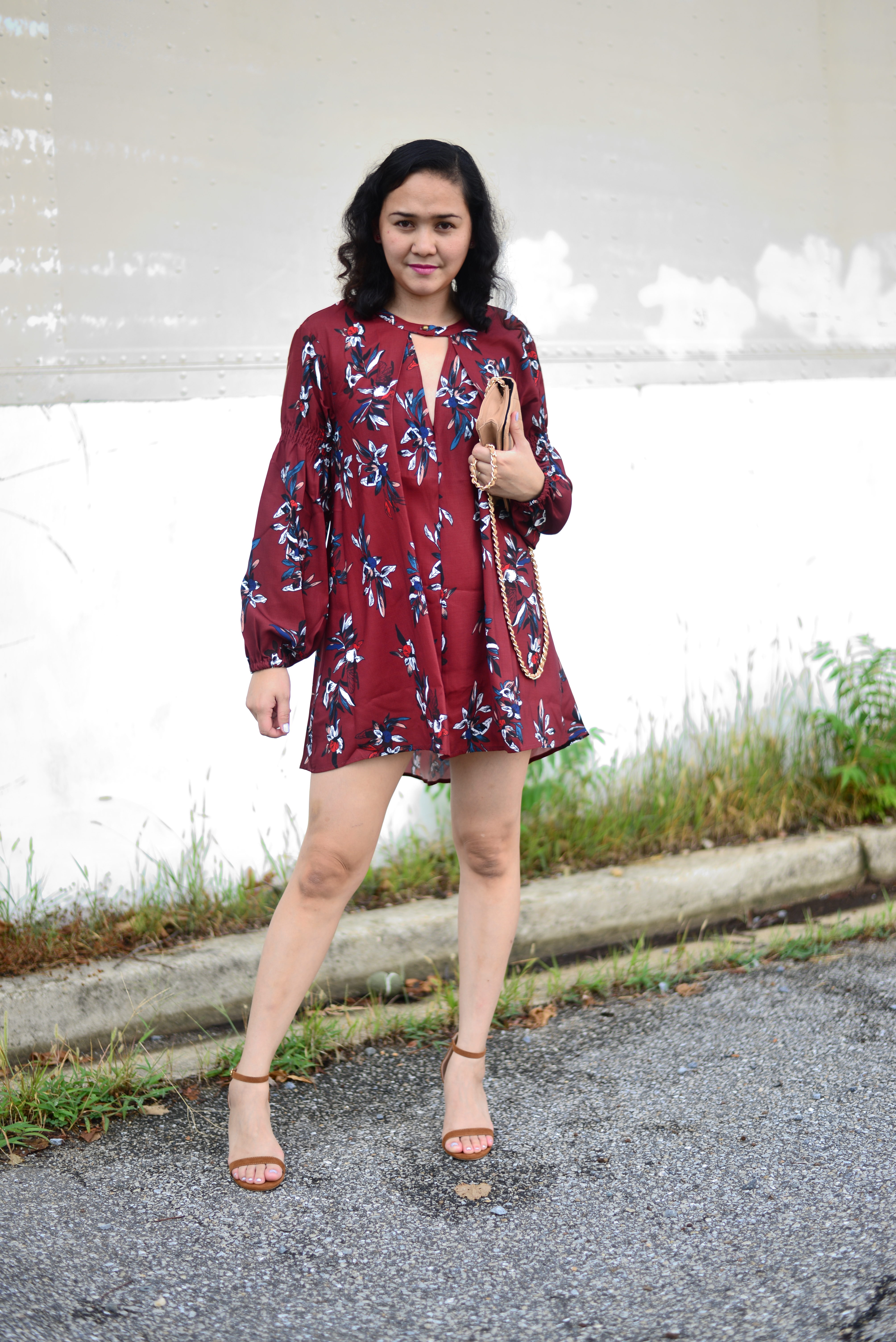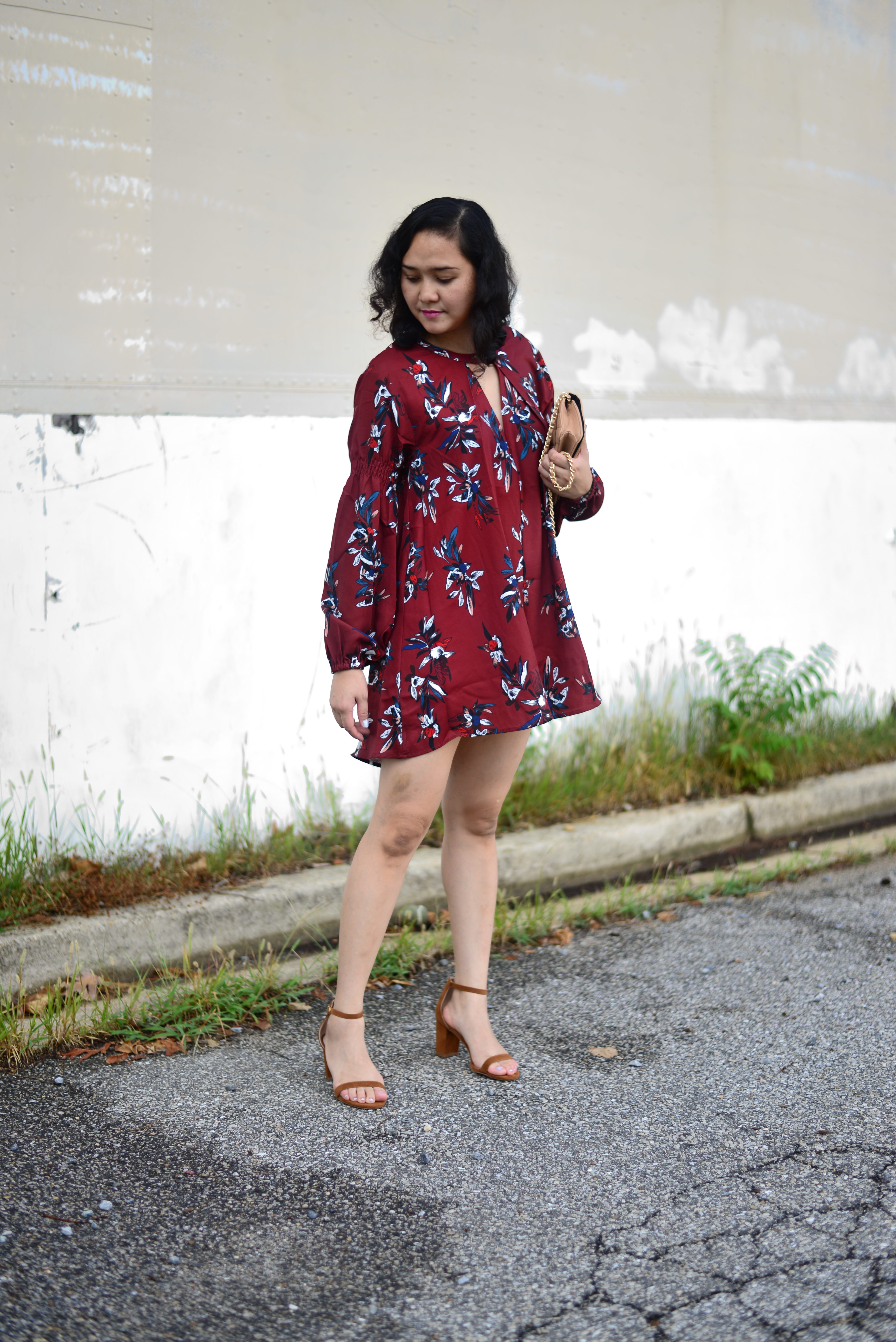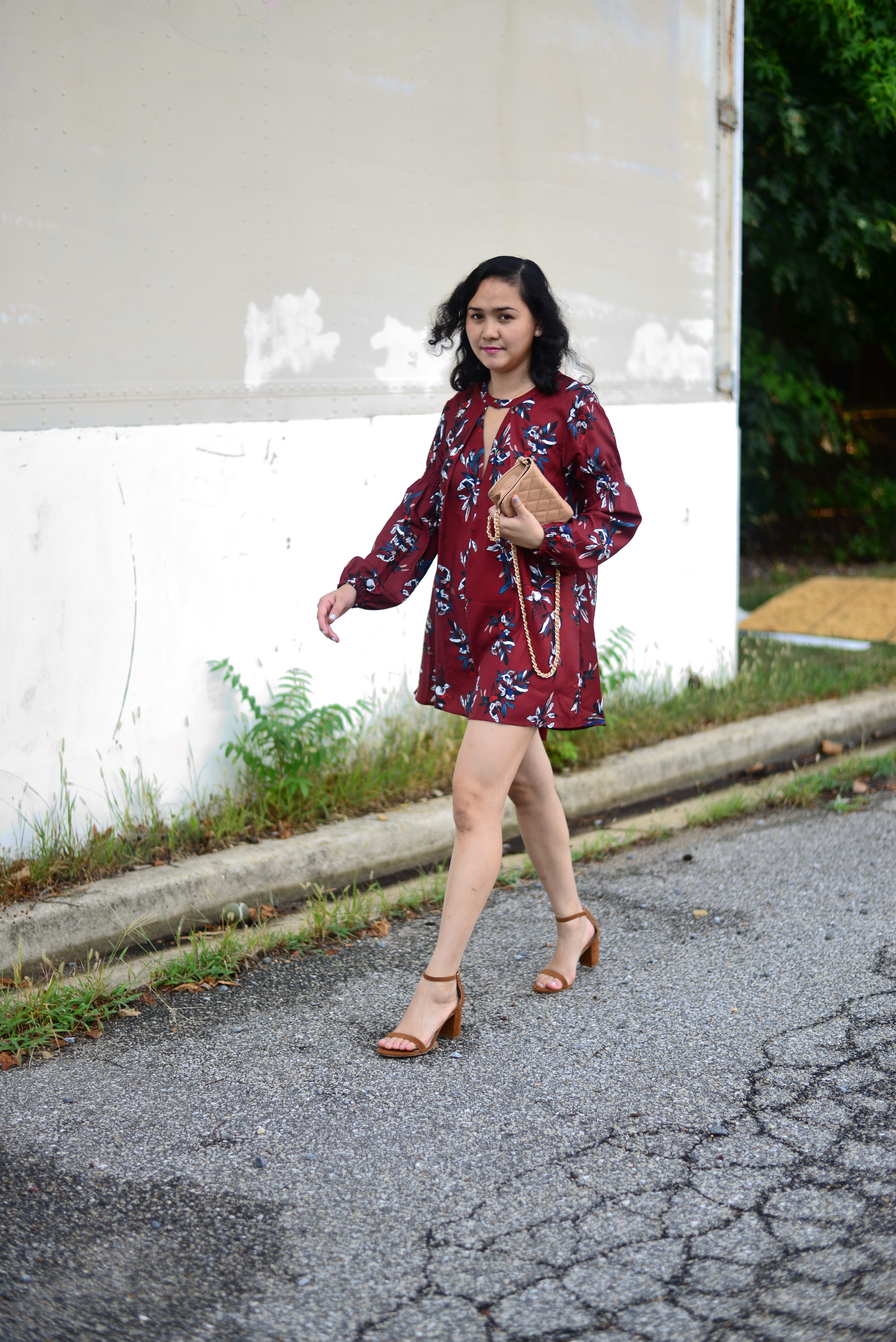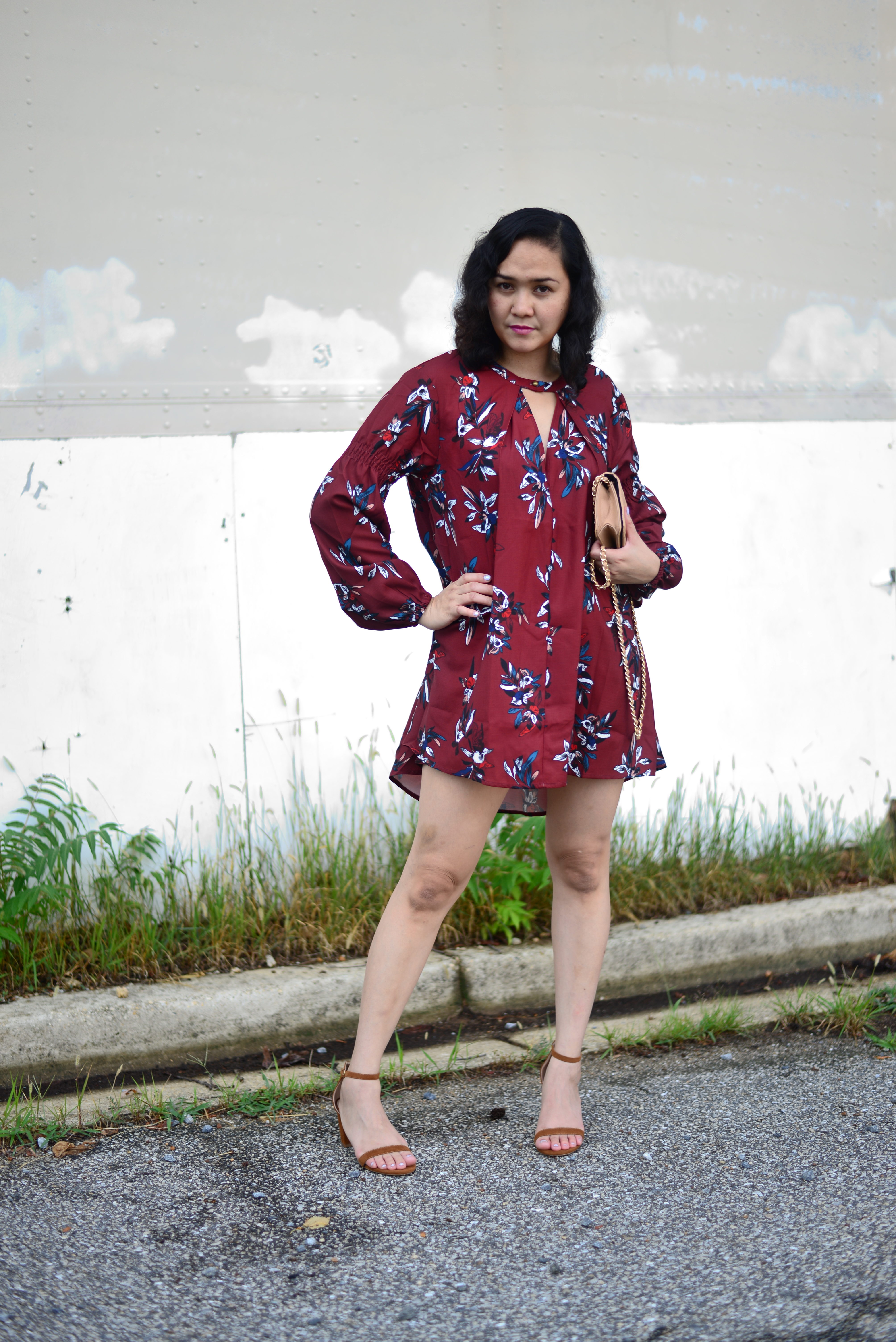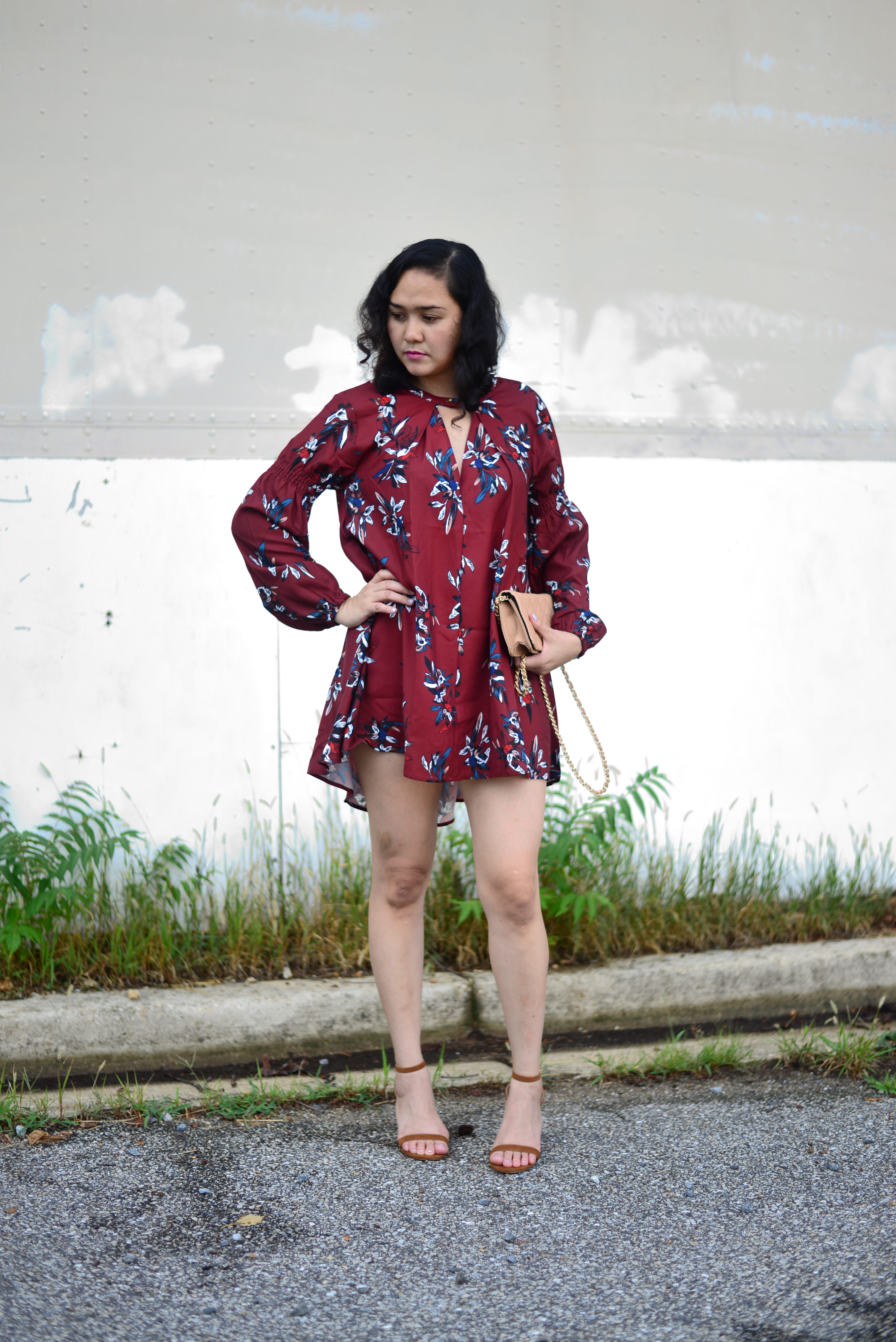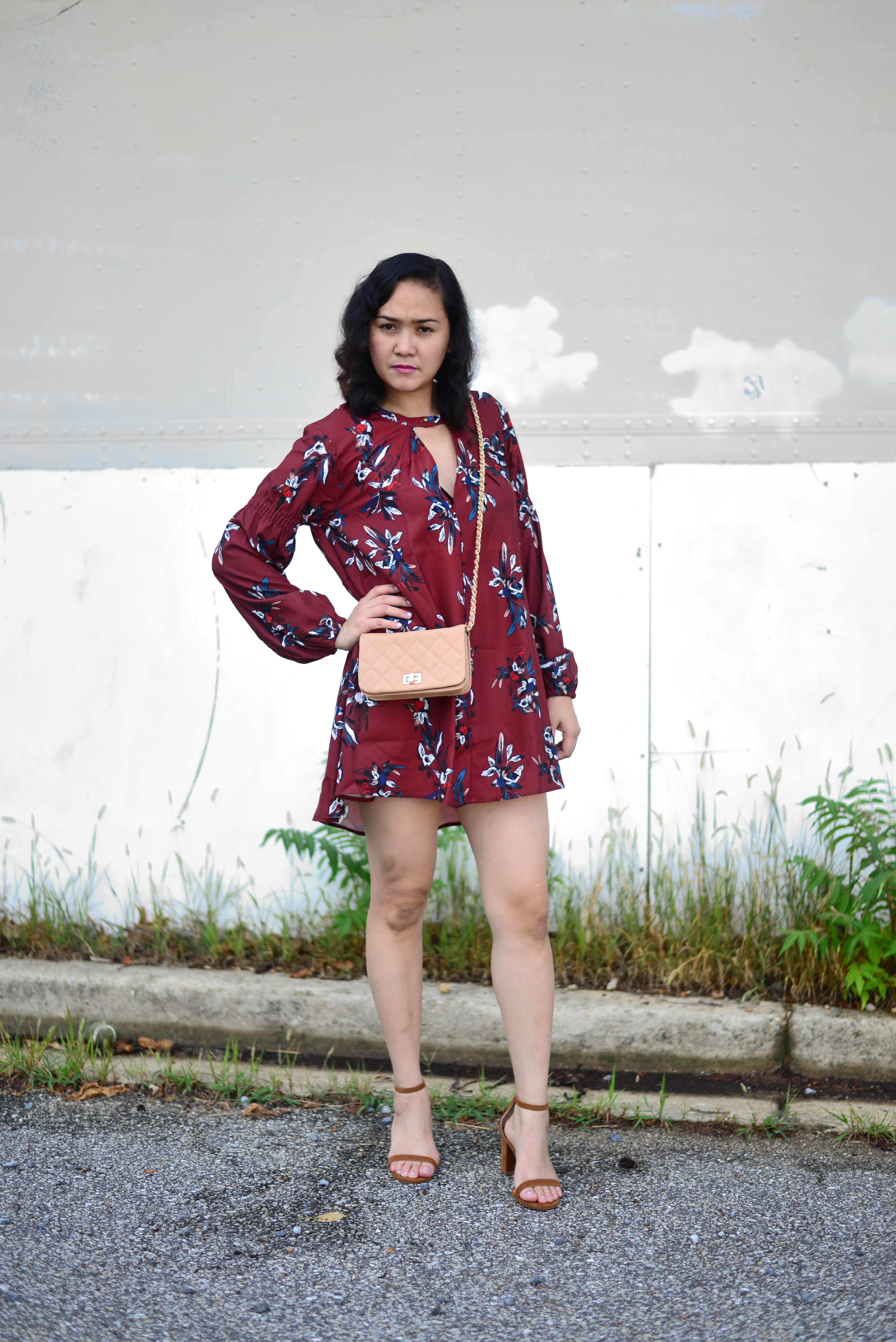 FLORAL DRESS c/o SHEIN
CROSS BODY  BAG (OLD) SIMILAR HERE 
Where did summer go? That is the first thing that came across my mind when I got this First fall dress. I couldn't believe I am already shopping for this coming fall season which is my other favorite next to summer. Isn't it Fall a perfect weather? The temperature is just right where you can still wear some of your summer clothes and just add sweaters and jackets. Also adding boots to the style is just a perfect fall look to me. I also heart these fall dress similar to what I am wearing now here, here and here  and add this ankle boots  and this one. 
Also, the best thing to do these days is online shopping. So you don't have to be suffering waiting in line just like when I was at my favorite store Sunday. You can still get the best deal just by clicking and will just be picking up everything at your doorstep.
Also, follow along instagram as I am enjoying using it more that is has story like snapchat now.
I hope you all had a wonderful weekend and may you have a fabulous rest of the week. Thank you so much for stopping by and for all your comments.
Simply,
Christianne
Photos: Novel (my better half)