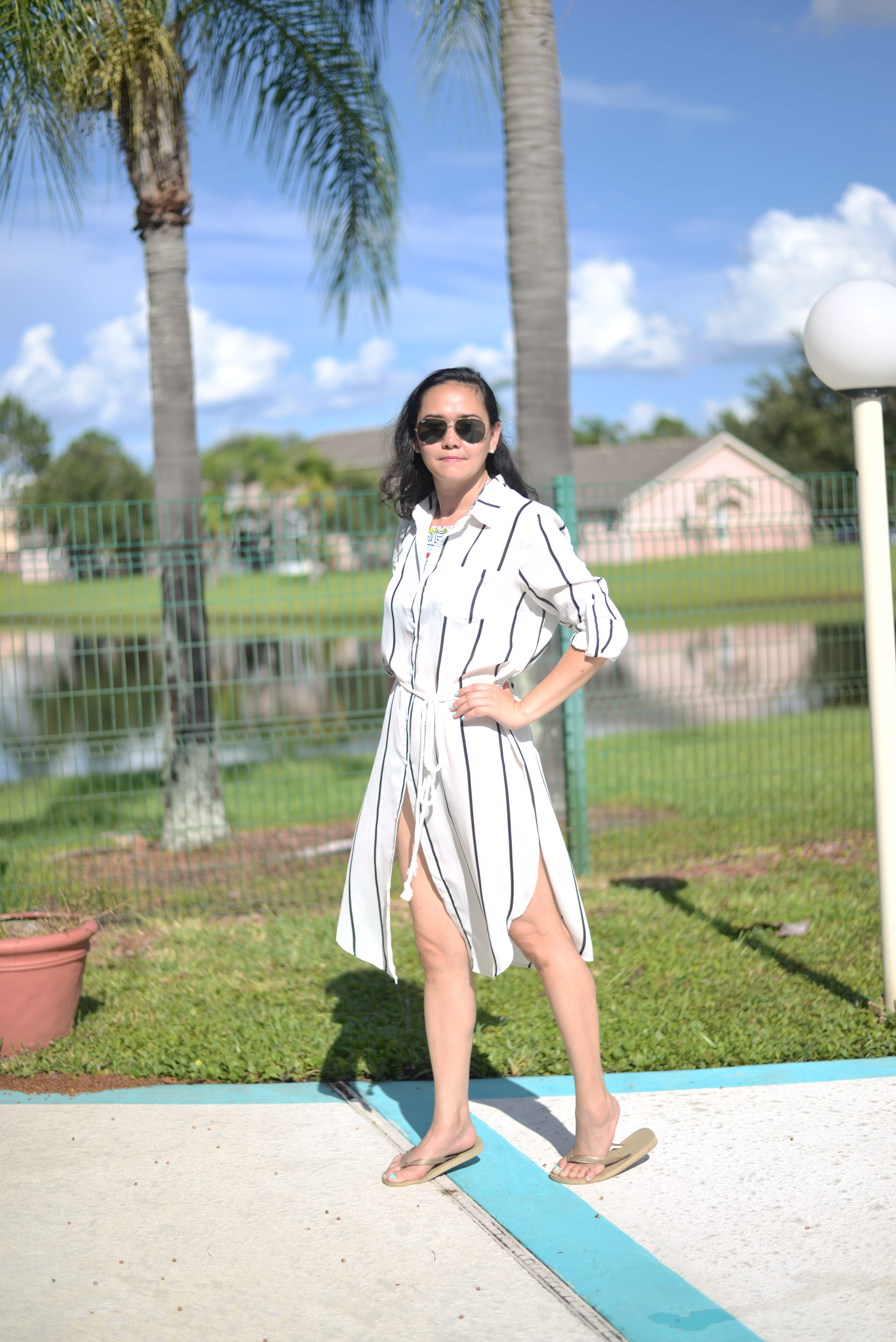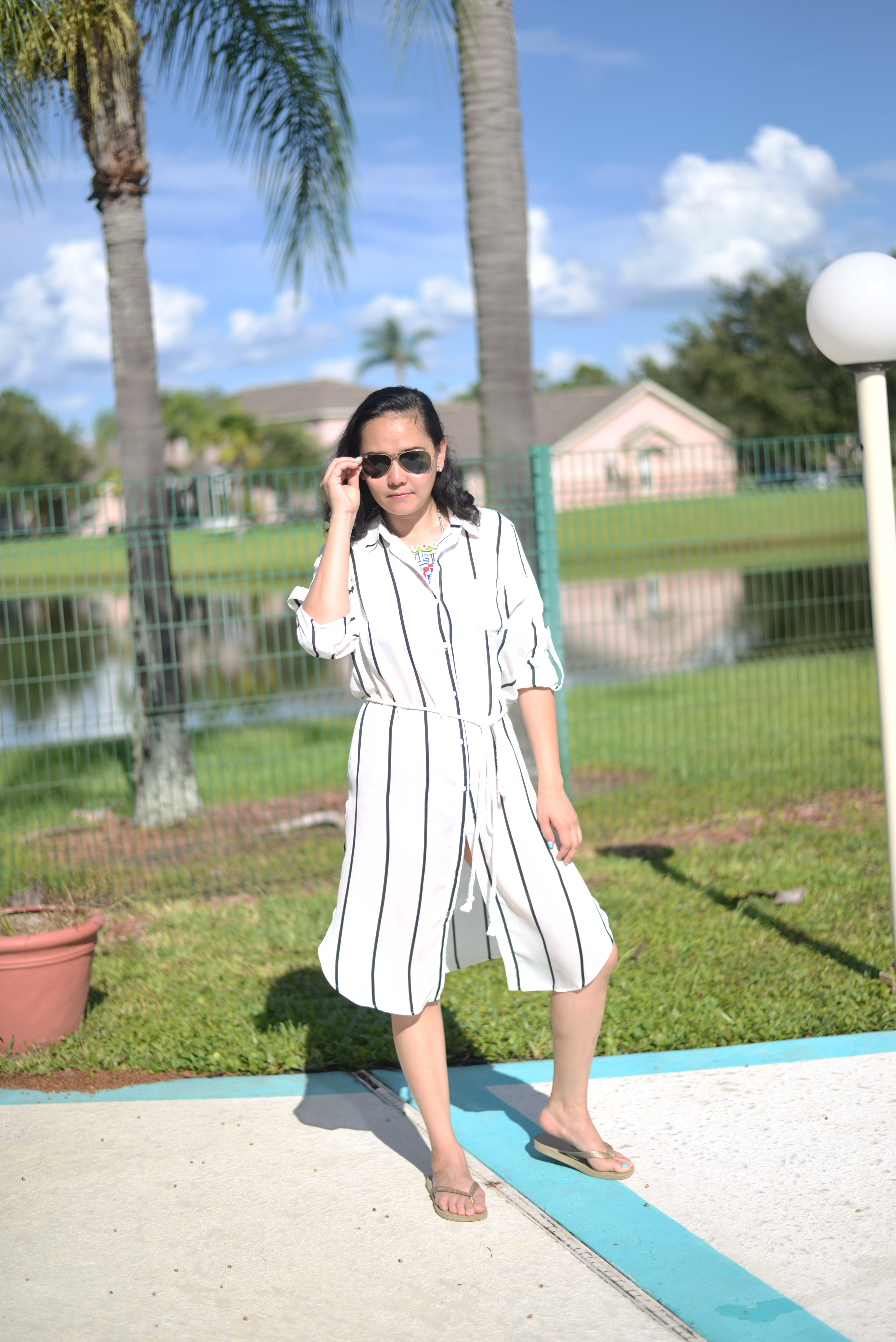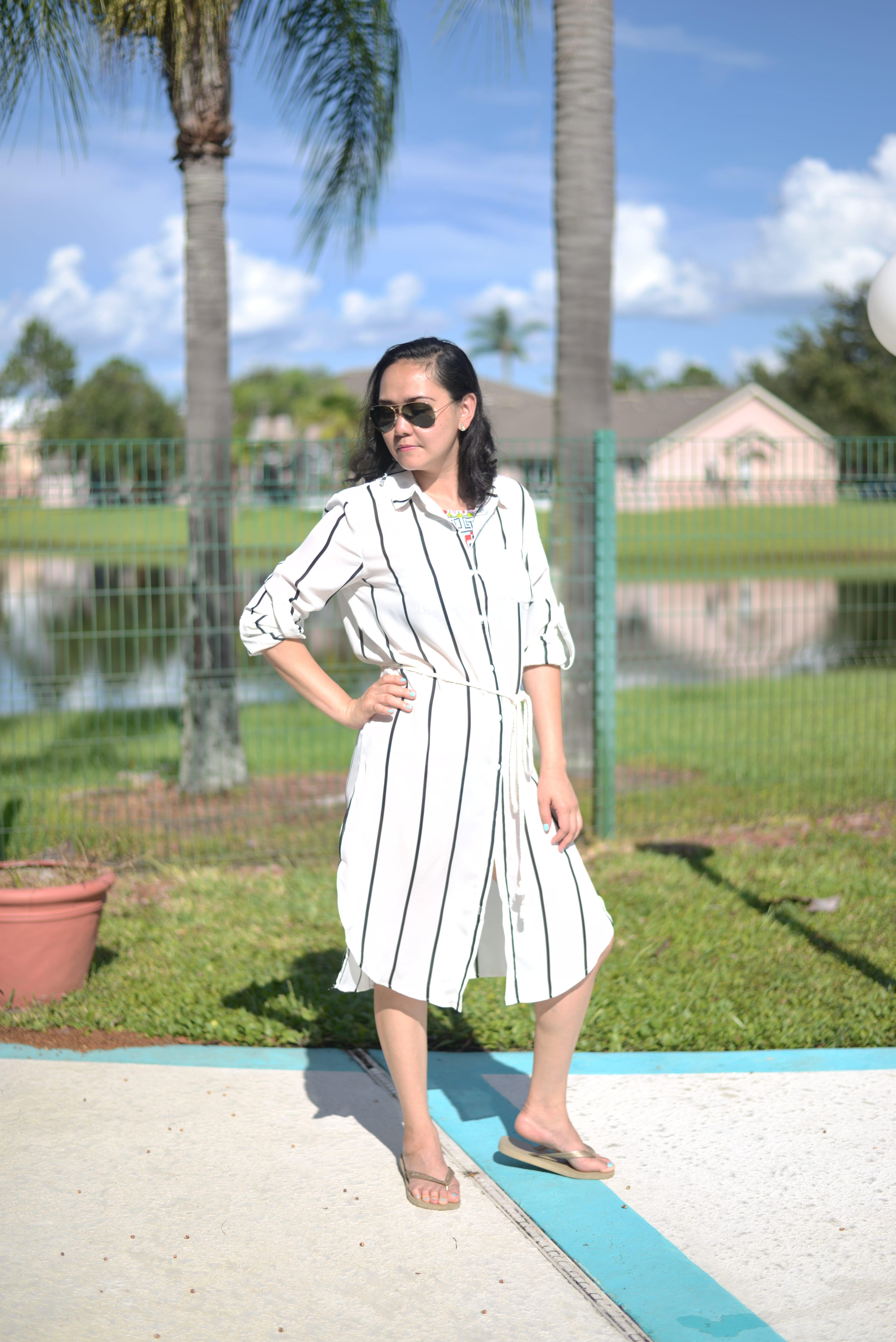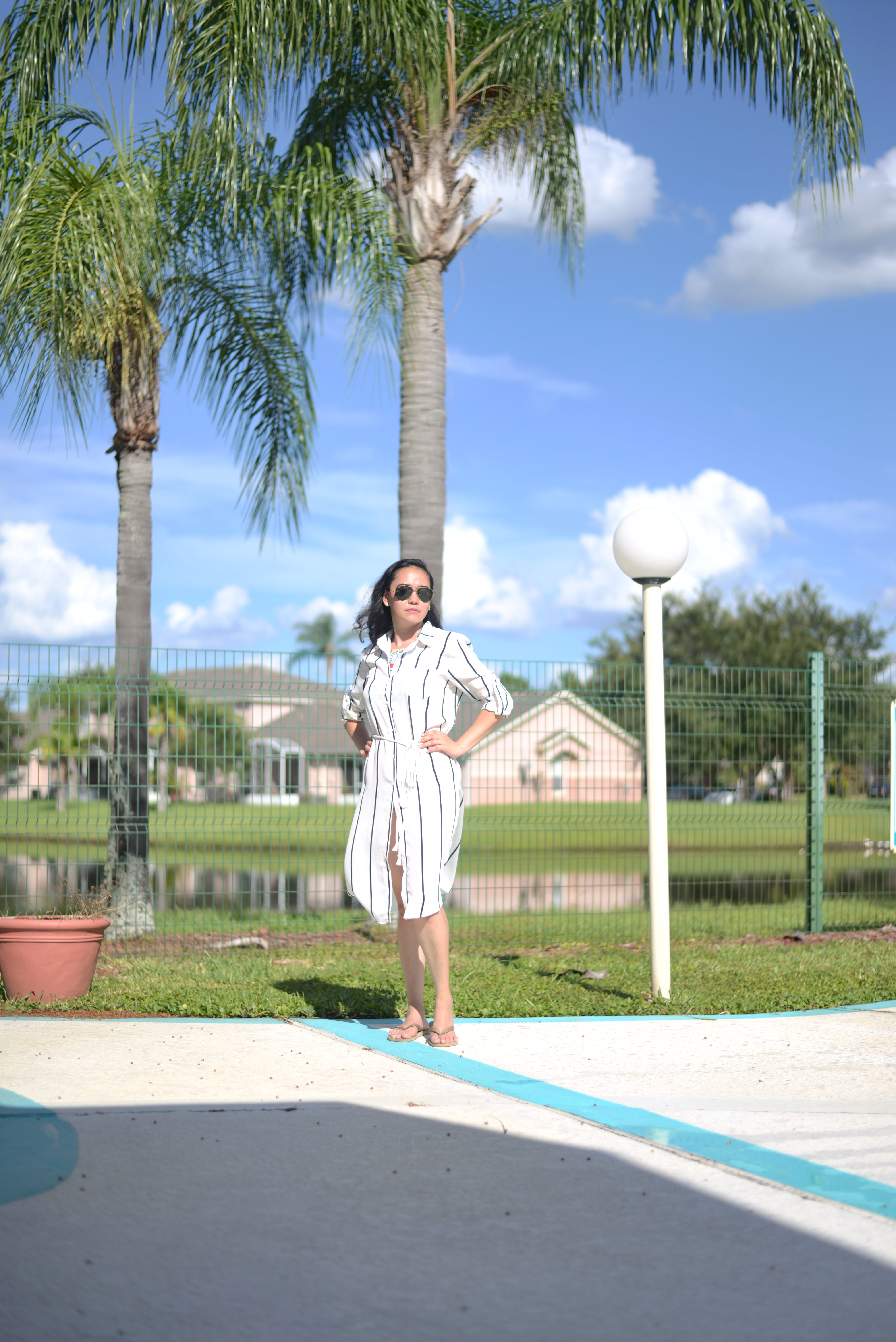 SHIRT DRESS AS SWIM COVER UP c/o SHEIN Wearing size Medium with my height as 5'6″
TRIBAL PRINT BIKINI SIMILAR HERE 
Good morning and Happy Wednesday from Orlando, Florida! Today, wearing this Shift dress as swim cover up. I was gonna wear this as a dress but it is see through so instead, I wore it as my pool side cover up. It worked out well as it gave me much style here by the pool. It is so soft and the sheer gives my outfit the best summer look. I must say, it cannot be worn better than a cover up by the pool or by the beach while sipping your lemonade or margaritas.
Another style to this is, it can be worn with a laced up gladiator sandals and straw bag, It gives you a boho chic look. I hope this look give you an outfit inspiration as what to wear this summer in pool or beach.
Also, as you have noticed I have added some info as to what size I wore and my height to kinda give you an idea of the fit of the dress. What are your plans for the rest of the week? For me, Would really love to check out Miami beach as it is only few hours away from here. I hope we still have the energy to drive there and explore that place and see their gorgeous beaches.
Also check this links out.
for HOT SALES  on Shein US site and Shein international site , Shein exclusive deals  and Shein pre order design. 
May all of you have a wonderful day and thank you for stopping by and for all your sweet comments.
Simply,
Christianne
Photos: Novel (my better Half)