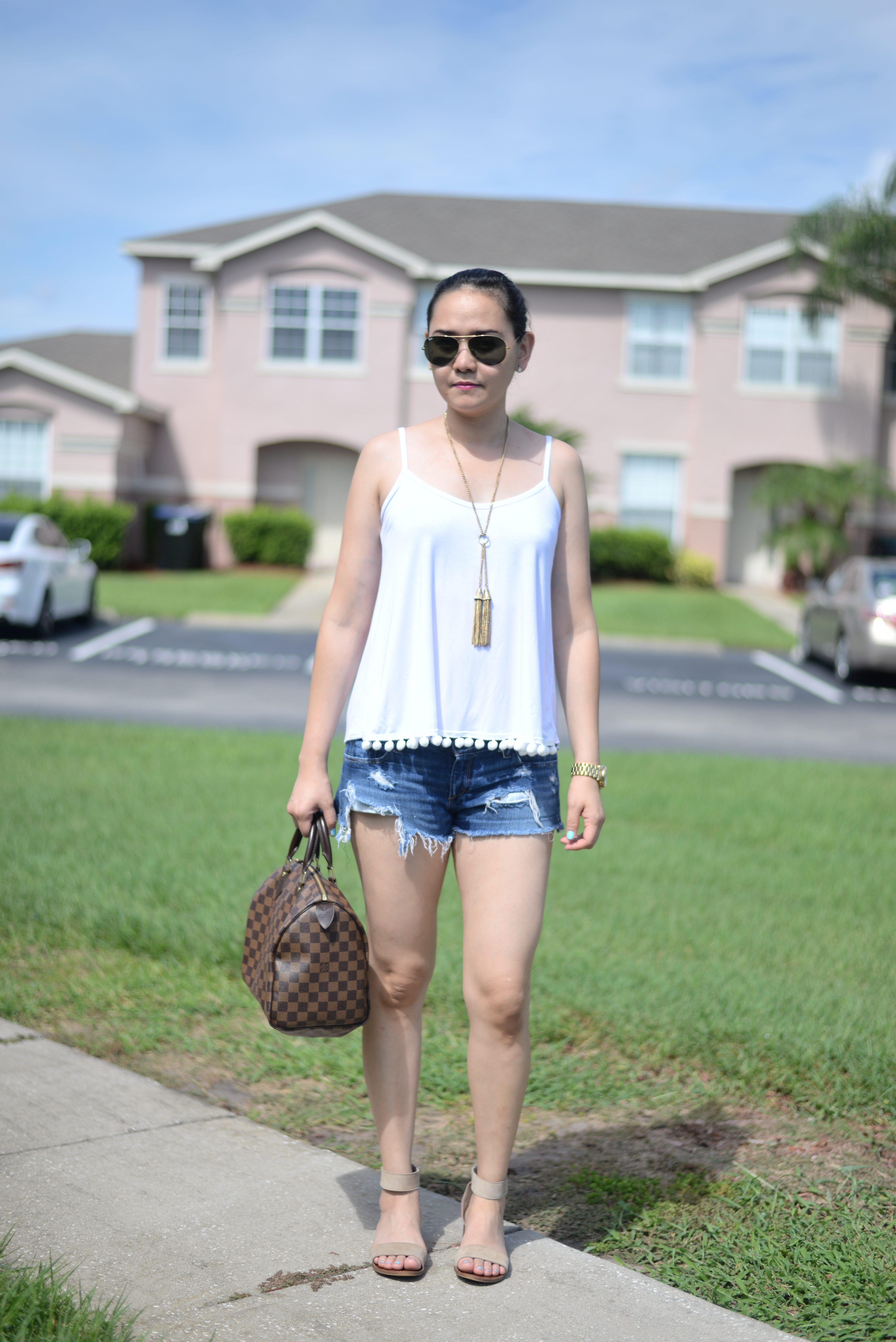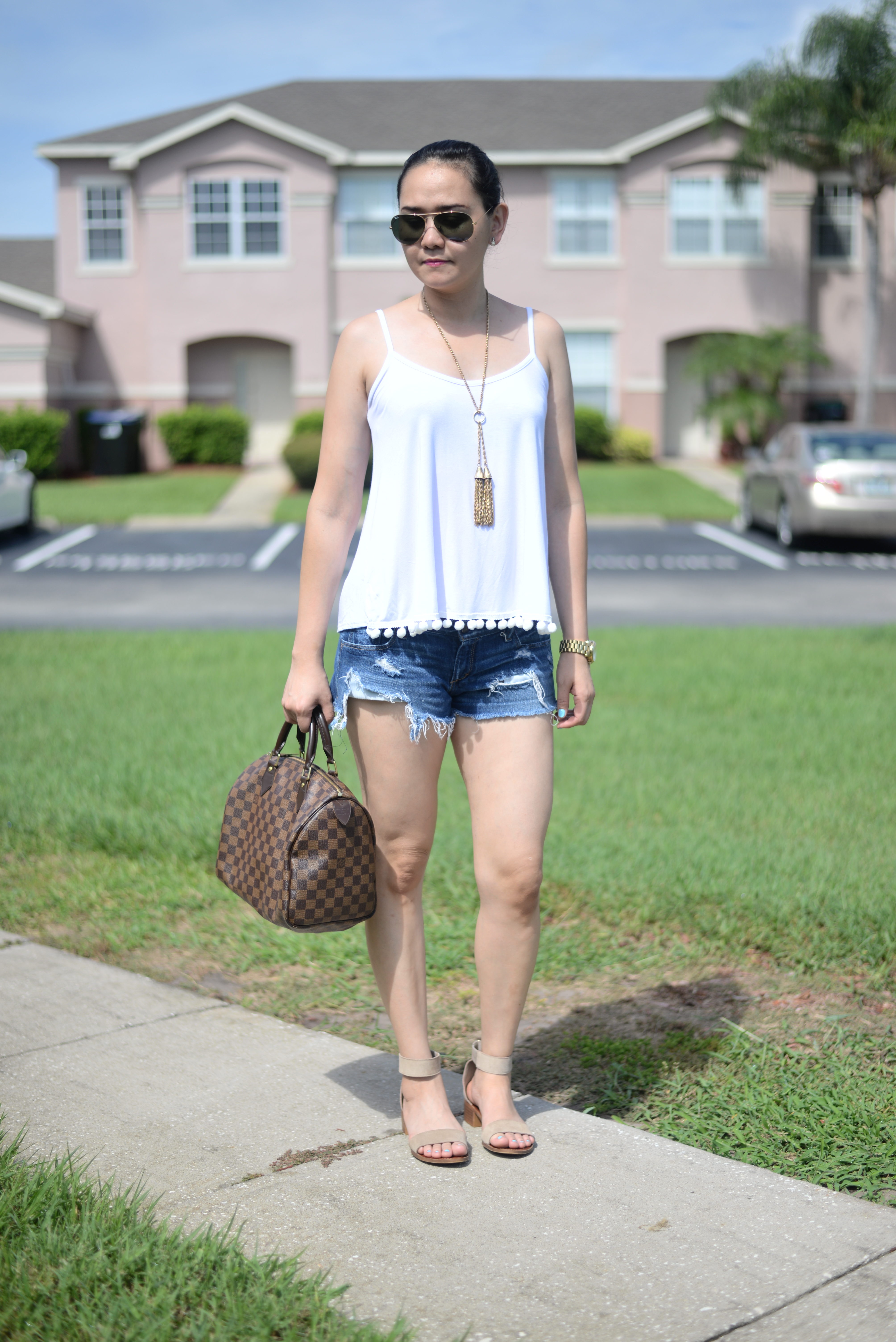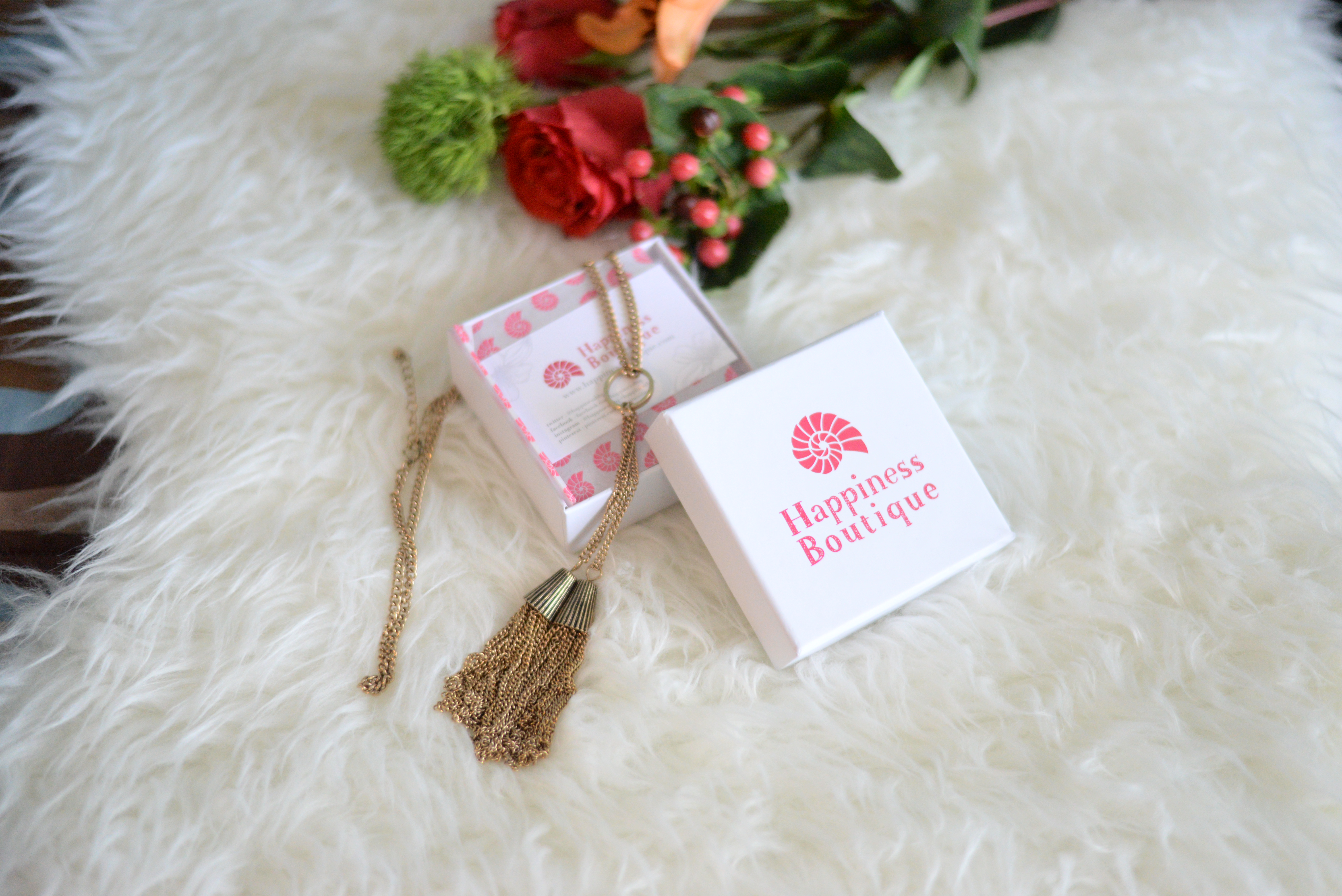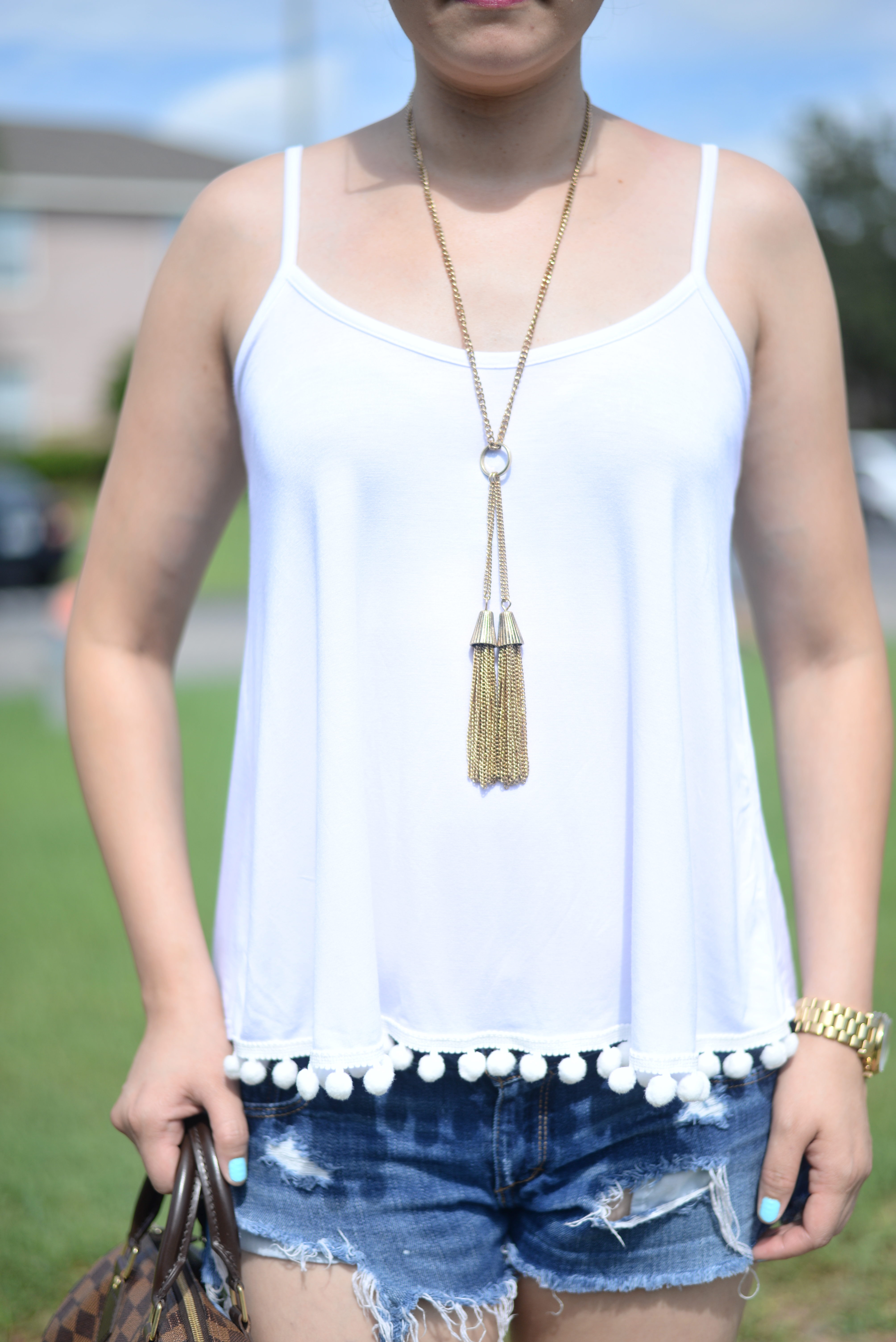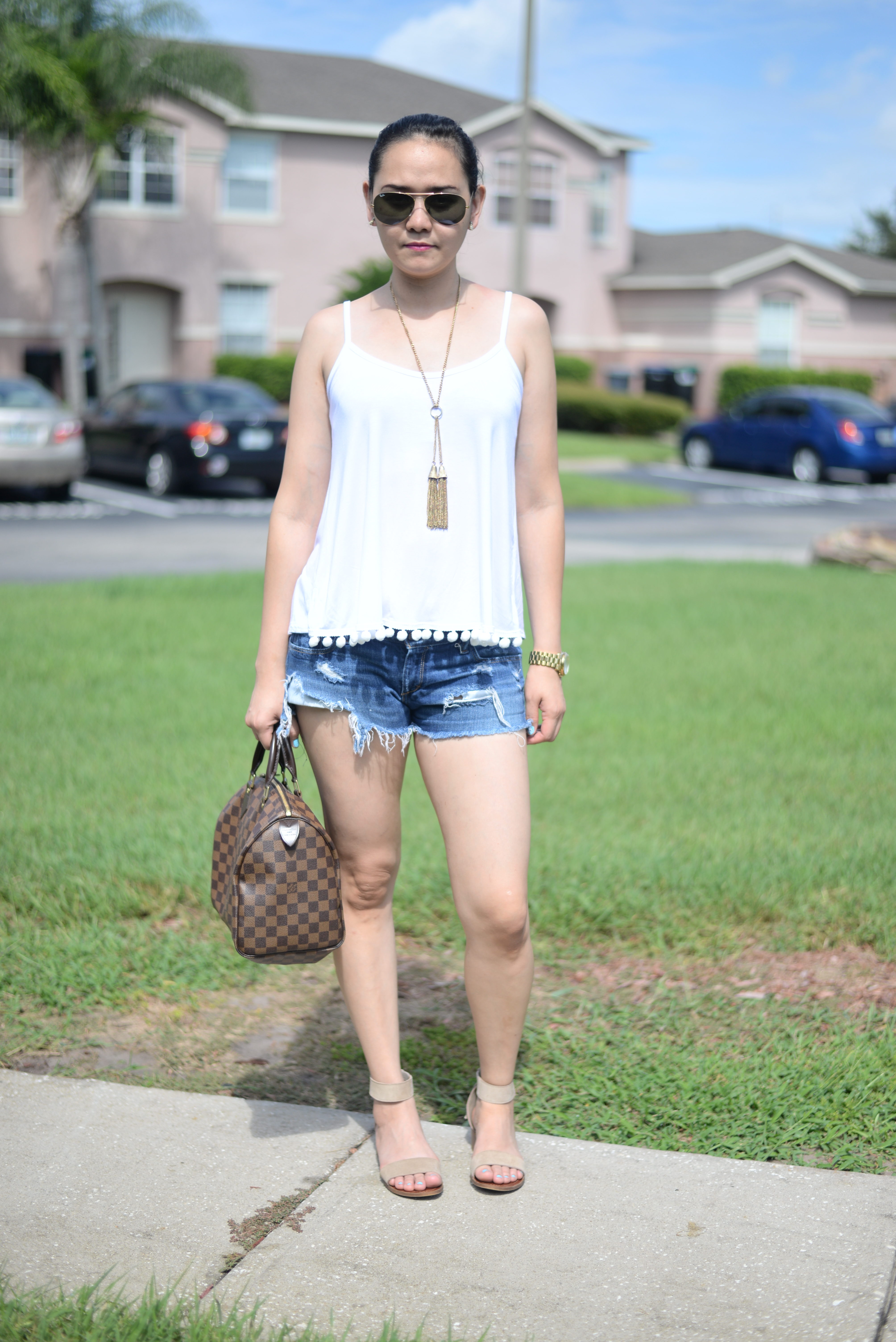 GOLD NECKLACE c/o HAPPINESS BOUTIQUE  use code simplychristianne to get 10% discount valid until August 7 for orders 19 euros and up
ABERCROMBIE CUTOFF  SHORTS (OLD) SIMILAR HERE
TASSLED SANDALS  ON SALE 25% OFF
LOUIS VUITTON HANDBAG SIMILAR HERE (LESSER VALUE)
Happy 4th of July from the sunshine state Florida! Summer vibes here with the whole family wearing this Happiness Boutique necklace to add a statement to my very simple summer outfit. It can be worn even you are dressed down or up. As its details is very versatile and will go to every style as simple as a t-shirt or even with a very beautiful dress or blouse. Can be worn day and night and all year round. That is why I fell in love with this necklace.
I packed a lot of shorts and tank tops in this trip as I know it will come handy for us, just like this cute tassle top.It was 104 degrees when we went to the outlet mall yesterday. Found some very good sale from 7 for all mankind. My necklace will be a good contrast to the dark wash jeans I got.
Please do visit www.happinessboutique.com as they offer not only necklace but other beautiful jewelries that you will definitely love to have and wear as a part of your ootd. They also offer customer reward program and free shipping to its customers. They also run a bi weekly giveaway here.
Again, Happy 4th and I know a lot of you are in shopping mode for all the great sales around us. Have a wonderful week ahead and Thank you so much for stopping by and for all your sweet comments.
Simply,
Christianne
Photos: Novel (my better Half)