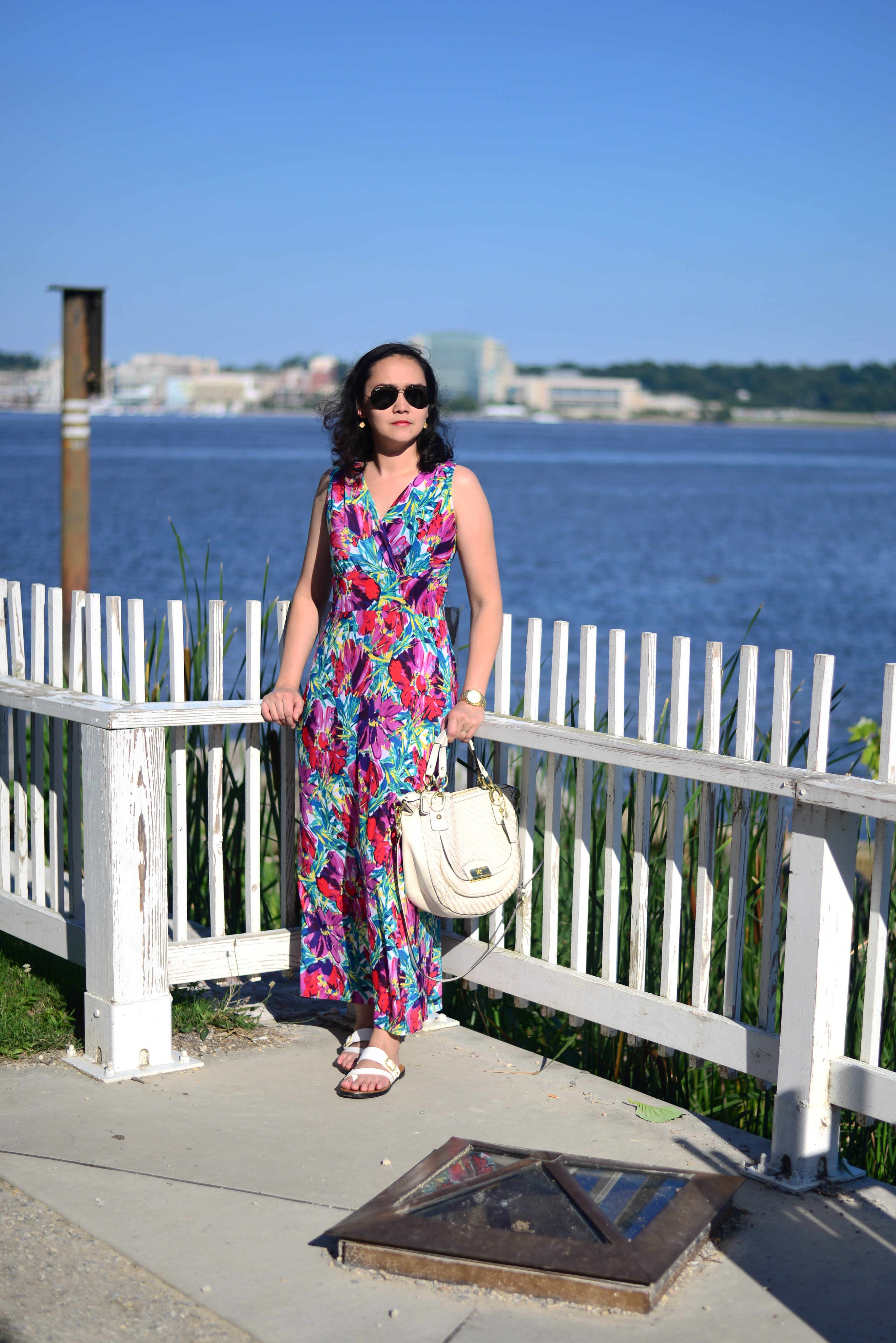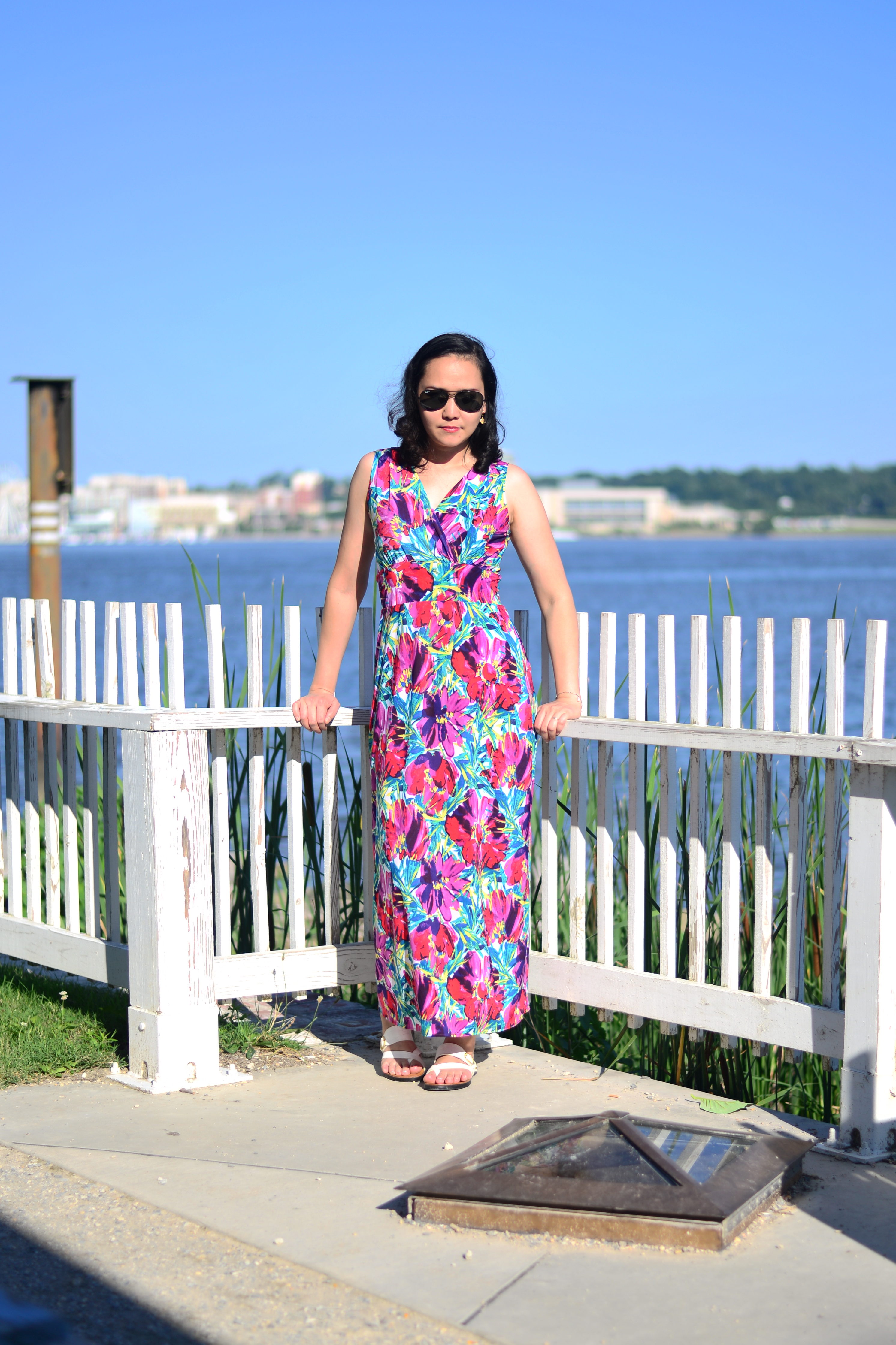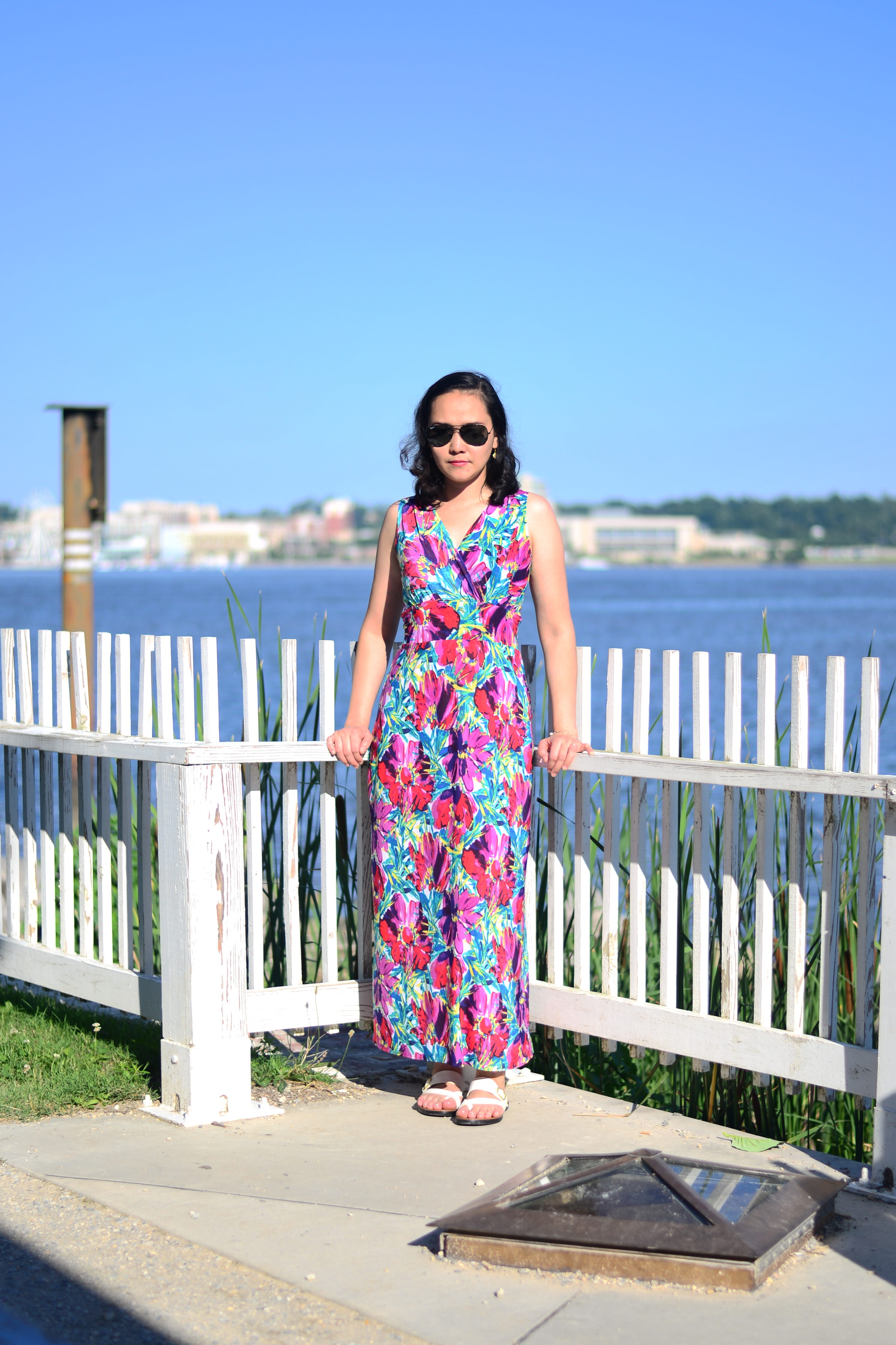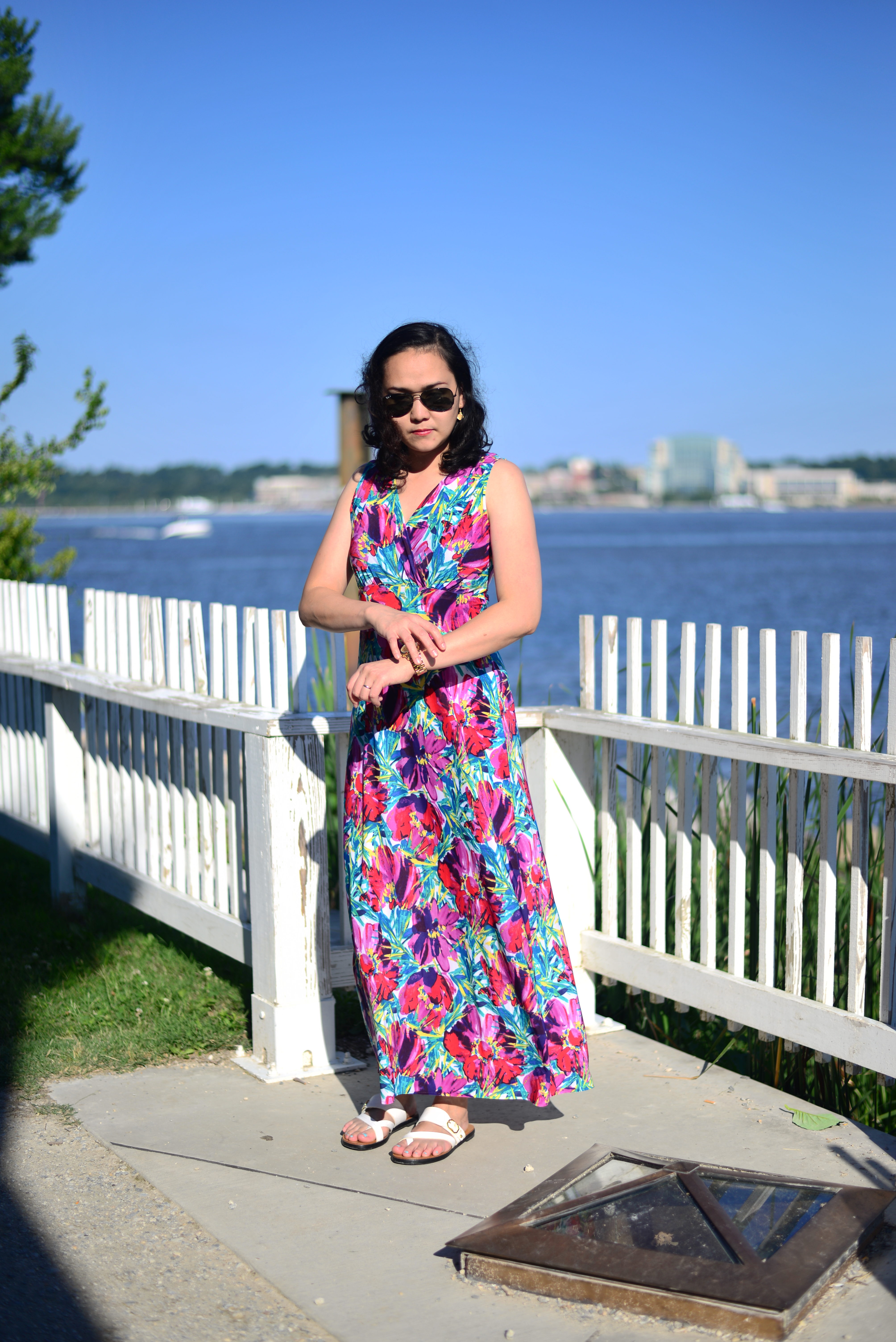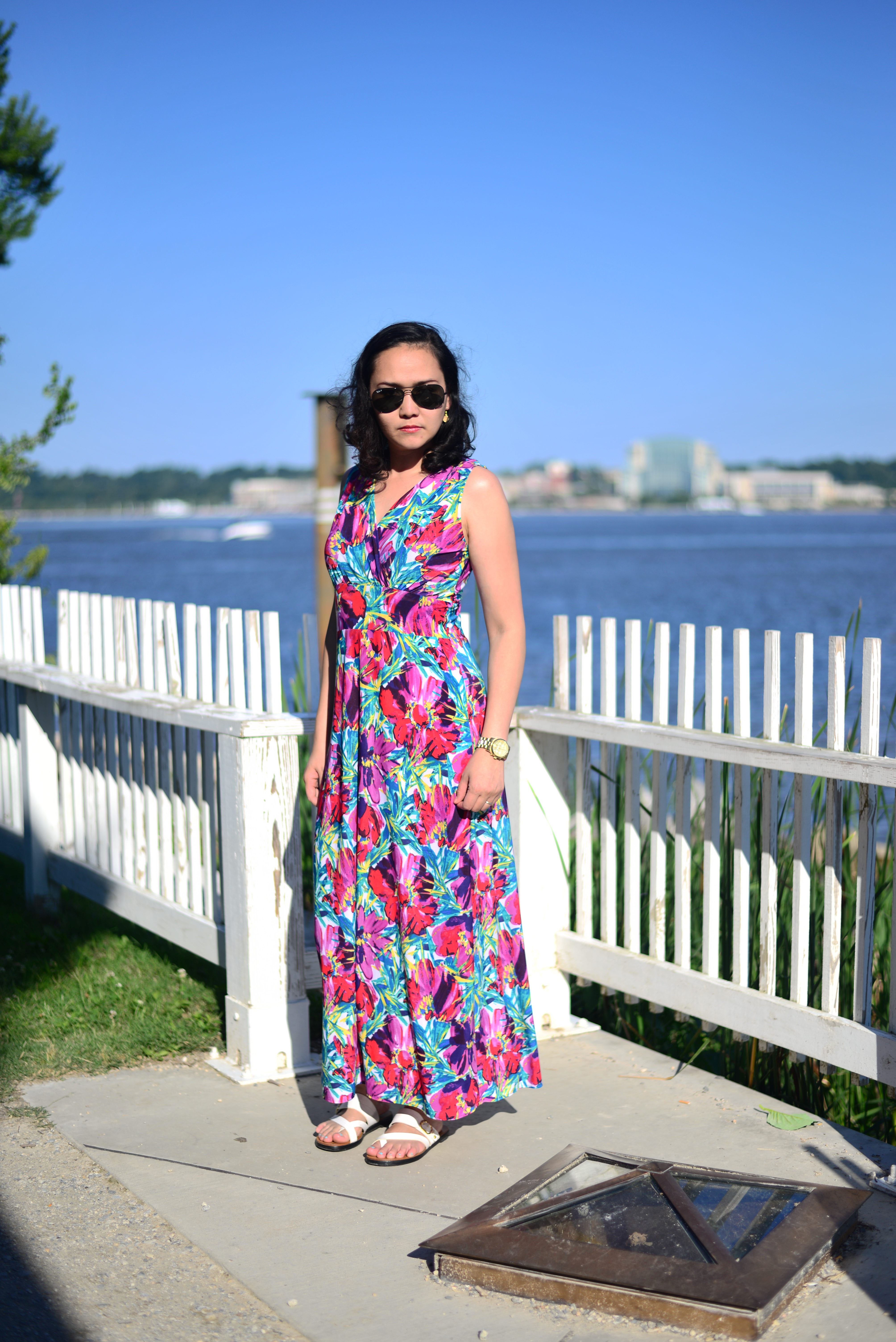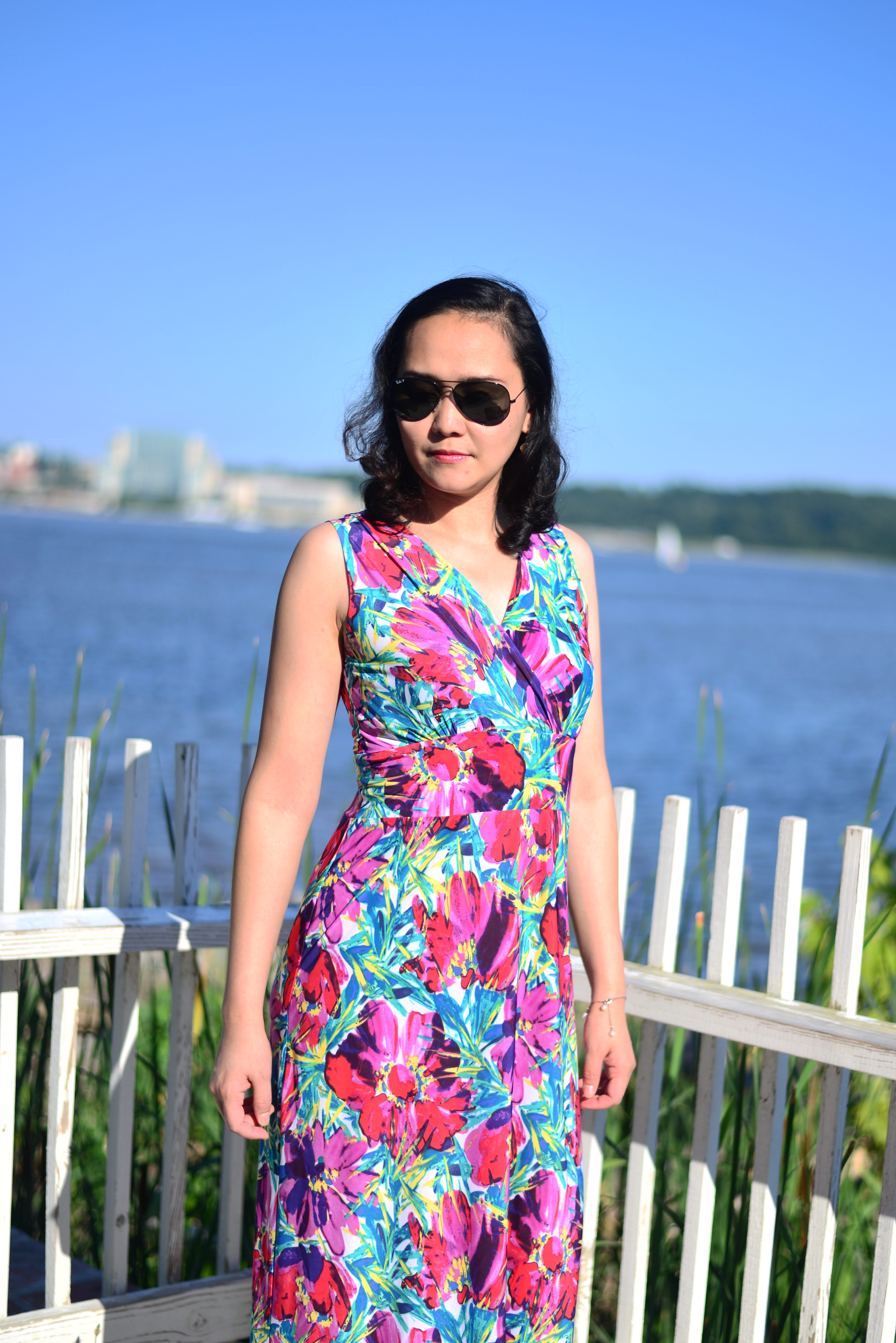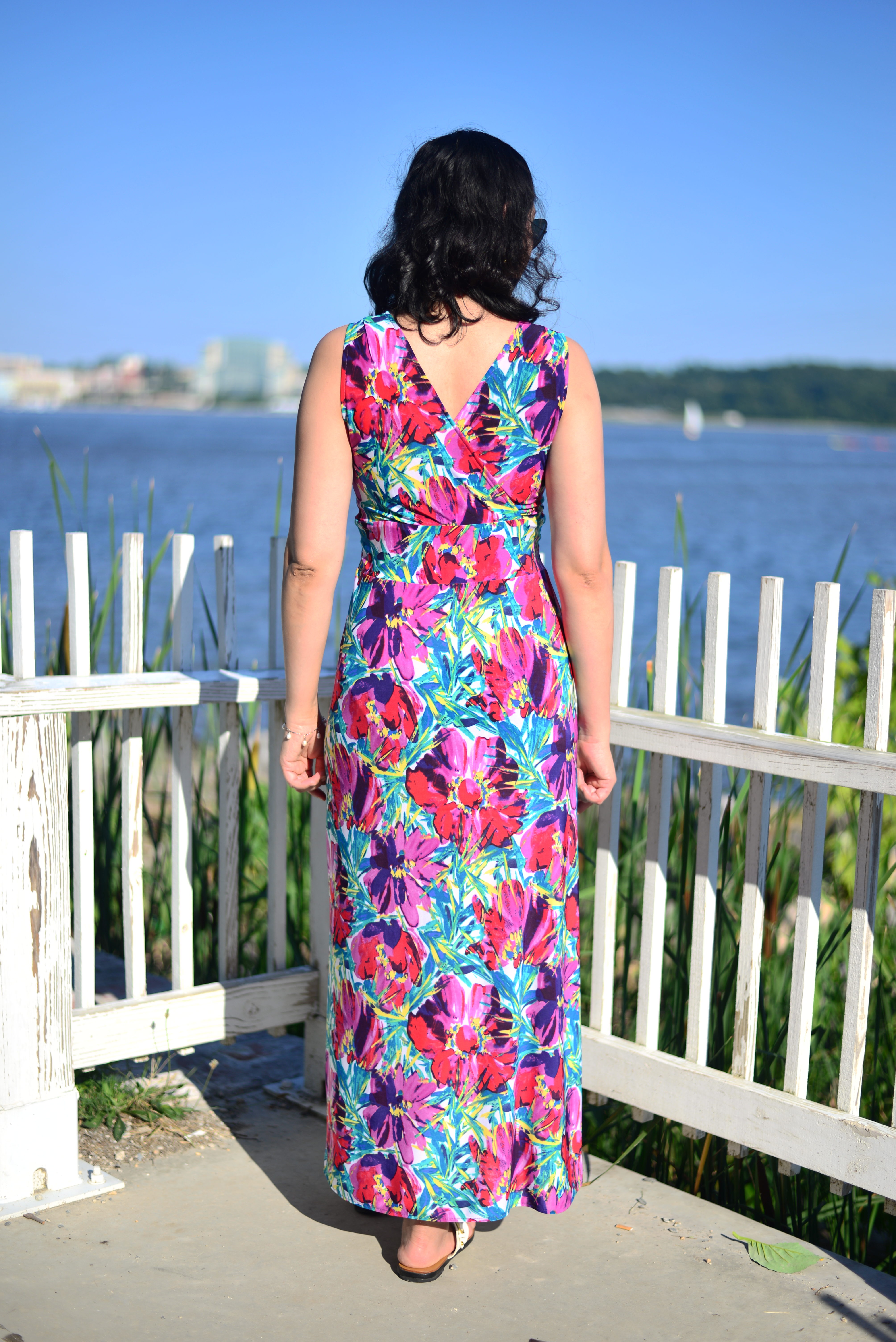 SUMMER FLORAL MAXI DRESS c/o KARINA DRESSES
SANDALS (old) SIMILAR HERE AND HERE
HANDBAG (OLD) SIMILAR HERE AND HERE
Happy Friday and Good morning from Maryland! Today is the start of our family fun summer vacation. I have packed this summer floral maxi dress to add colors and fun to my wardrobe in the sunny state of Florida, also worn it already when we went to watch my daughter's dance. Loving this vibrant color which is so perfect for summer. If you haven't noticed, I have been wearing a lot of dress. Like I have said before it is easy to wear. Specially, Karinadresses, they are really the original easy and wrinkle free dress, I should say wash and wear type. Easy to pack and easy to wear.
What are your plans this summer? I hope I inspired you with this summer maxi dress. Location shot was Jones point park in VA right next to the Potomac river. I was so lovely if you will keep a loser look on my background, you will see sailboats.
Okay ladies, follow our families journey to Orlando, Florida as we will be long driving.
Thank you all so much for stopping by and for all your sweet comments.
Simply,
Christianne
Photos: Novel (better Half)