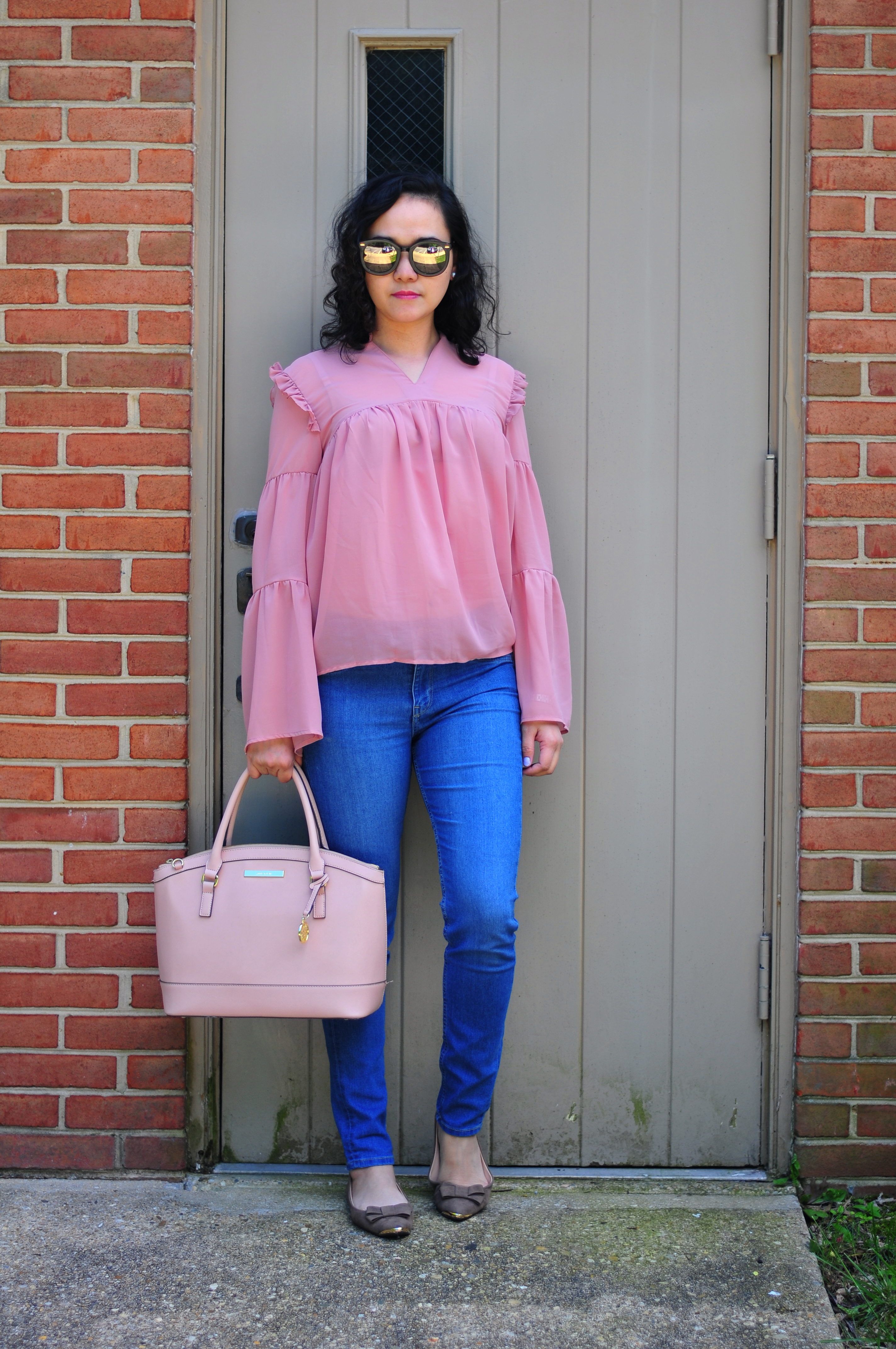 BOW FLAT SHOES (OLD) SIMILAR STYLE HERE AND HERE
SUNNIES c/o SHOPDITTO USE CODE SIMPLYCHRISTIANNE TO GET YOUR FIRST  MONTH FREE
HANDBAG (THIS COLOR NO LONGER AVAILABLE) OTHER COLOR HERE AND HERE
Hello Lovelies! It is Monday again, what happened to the weekend? It just flew by so fast and my little princess is already 6. I hope all of you had a wonderful weekend like me, Busy but fantastic! Today, I am sharing another sleeve game top I got from Boohoo, this Ruffle Sleeve Detail Sheer Blouse. I am so loving this look as I wore it to church earlier and the material is so soft and the color can be paired to anything.
I just felt so girly girly that I had to pair my blush bag and my old bow flat shoes. It was so windy when we were shooting this picture and it was taken just right outside the church after the mass of course. This is such a chic and casual look that can be worn anywhere you wanna feel carefree.
I just so love the fab top. I really scored this good deal and it is under $30. This is really a good spring/summer top.
I hope I was able to give some good inspiration on you guys. May all of you have a fantastic and lovely week ahead.
Thank you all for stopping by and for all your sweet comments.
Simply,
Christianne
Photos: Novel (my better Half)