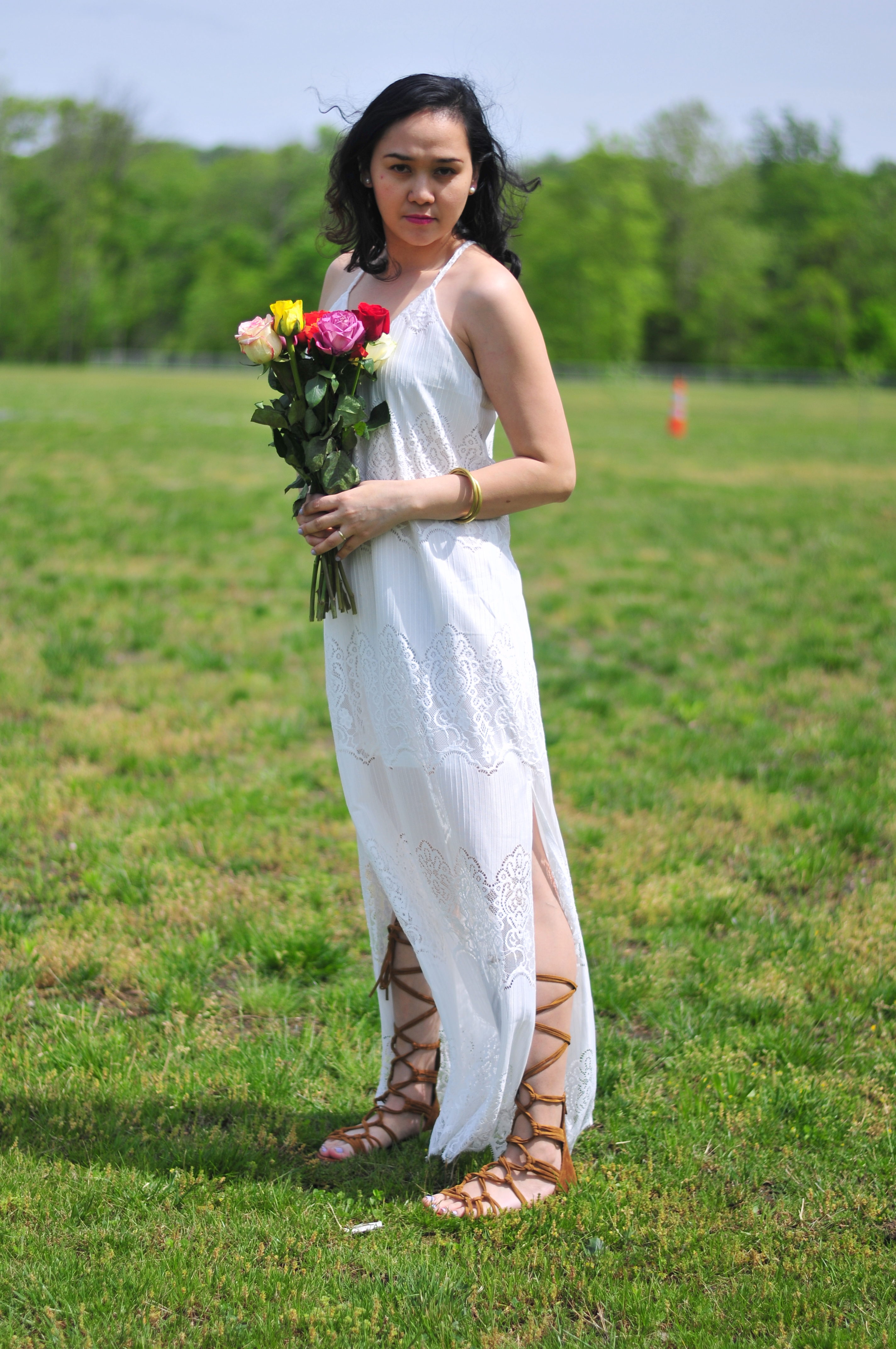 BEACH DRESS TO DAY DRESS c/o SHEIN
GLADIATOR SANDALS c/o AMICLUBWEAR (SIMILAR STYLES HERE AND HERE)
CLUTCH c/o SERENGETEE
Happy Monday Lovelies! How was your Mother's Day weekend? I had a blast I hope you did too. Today's look is about this super perfect beach dress that I turned into a day dress. It is super flowy and perfect for Spring and Summer season.
To make it a spring dress, You can add a cardigan or light sweater and still can wear flat sandals if you are not a gladiator sandals fan. For the beach look, you can add a straw bag or any beach bags you have and just wear flip flops or simple fat sandals.
I hope I inspired you with this look as I really adore this post. I have been MIA as I couldn't do a photo shoot due to bad weather and plus of what had happened to my Ankle. It is 80% healed already, I still limp when I use heels.
I am already looking forward for summer that is why I chose this dress. I can't wait to be in Florida in July. I just wanna fast forward the time if I can. So excited for my kids to experience Disney World. I remember the last time we were there was Adi was still 3 months old.
What are your summer vacation plans? Any post you would like me to do next? Let me know and I'd be happy to do it for you.
May all of you have a wonderful week ahead. Thank you all for stopping by and for all your comments.
Simply,
Christianne
Photos: Novel (my better half)