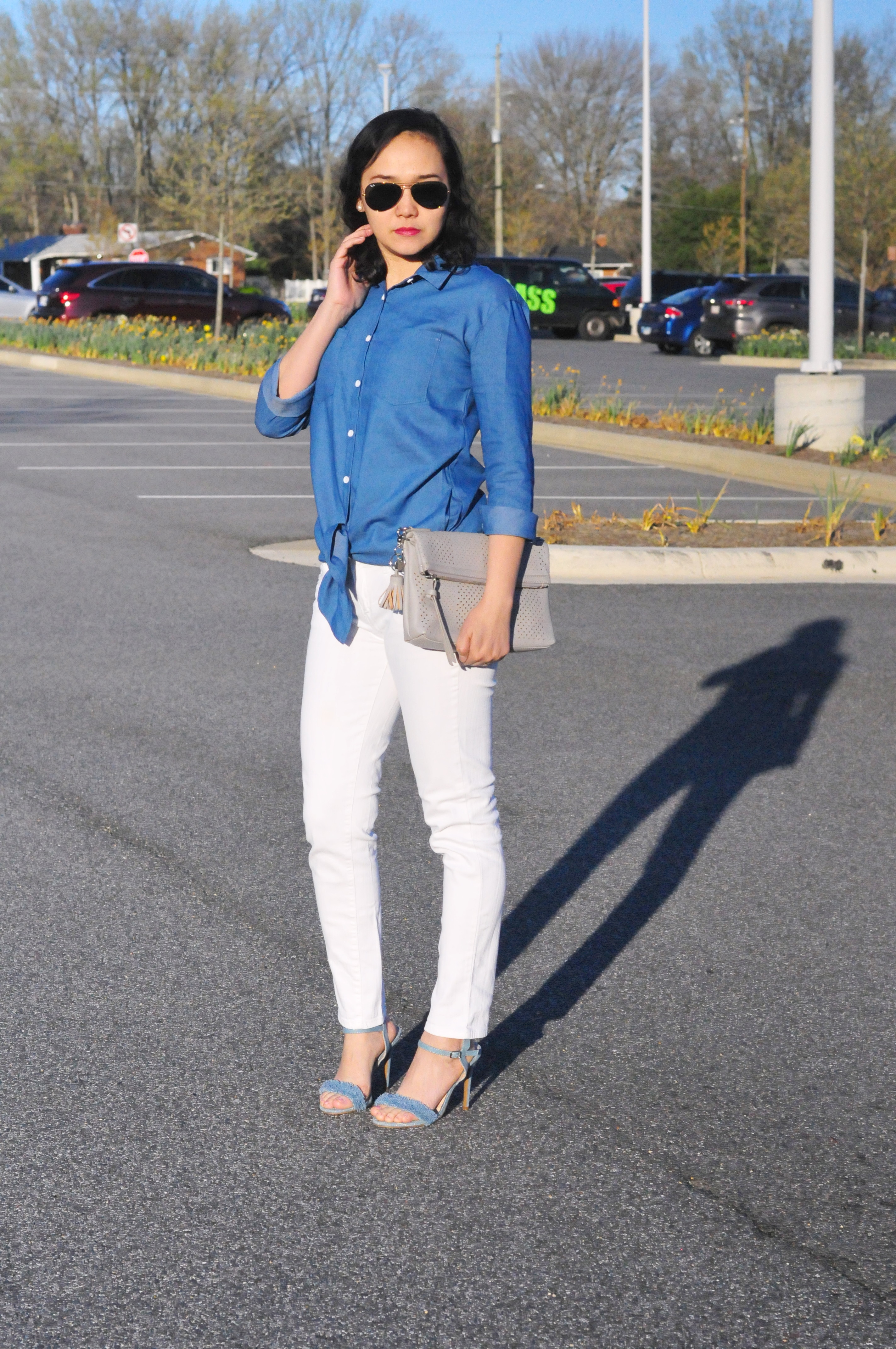 WHITE JEANS (old) SIMILAR HERE
CLUTCH (OLD) SIMILAR HERE 
Happy Monday lovelies! I hope everyone had a good weekend. Mine was okay, we attended a birthday party, it was fun. But then that evening both me and my son started not feeling well. I caught a cold and he had a fever so Sunday after church was just rest, we took a long.
With the outfit, I received this top (supposed to be a shirt dress from dresslink) It was so short for me so I ended up styling it tied at the end. and thought of pairing it with my denim shoes and white jeans to make this whole combo chic. what do you think? This can be a Spring/Summer style right?
Now, to the most exciting part…. The giveaway. I am just so thankful that on April 17th, I will be celebrating my 1st year in blogging. It is a struggle I tell you, but if you really love what you do, nothing can stop you right?
Please enter below. This giveaway runs from April 11- 25th, 2016 midnight CST.
Louis Vuitton + Designer Sunglasses + Gold iPad Mini
May all of you have a wonderful week ahead. Thank you for stopping by and for all your sweet comments
Simply,
Christianne
Photos: Novel