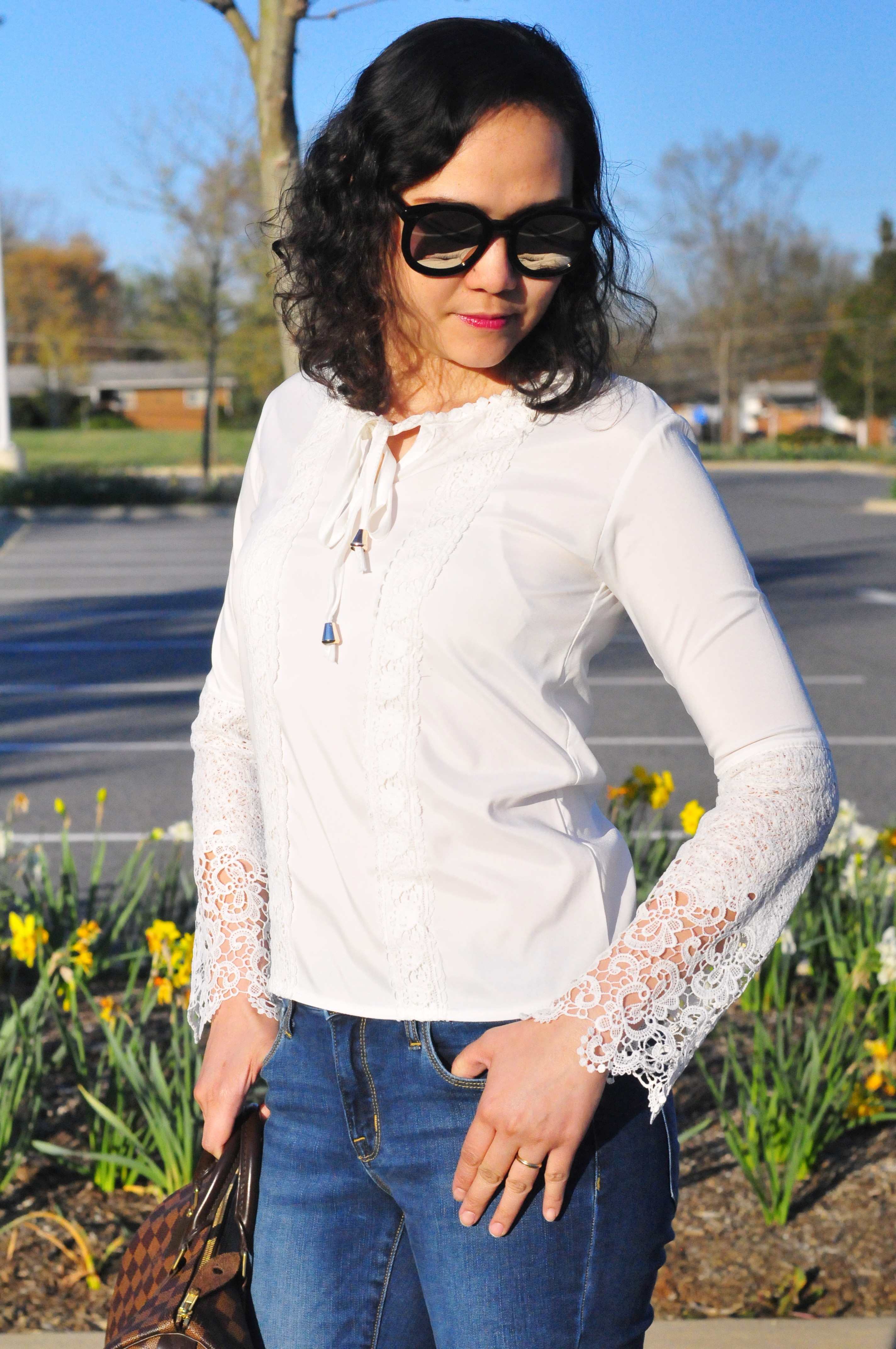 TOP c/o Dresslink
LV HANDBAG (OLD)
SHOES (OLD)
SUNNIES c/o SHOPDITTO use code SIMPLYCHRISTIANNE to get 1st month free
Happy Friday lovelies! Any exciting plans this weekend? I will be attending my friends son's 1st birthday celebration. I will help out to decorate the venue, that is exciting and fun. Back to the outfit, Today I am sharing this 70's look revived with this white top that has gorgeous sleeves. I paired it with this Flared jeans (as worn here) and my mustard colored sandals that I have for years. I would also pair it with this sandals or this one to make it really a 70's style perfect.
This bag and this one too will also be a good fit for the whole outfit style. There are just a lot of styles to choose from to re create this whole look. I hope this outfit was able to help you out get an outfit idea.
I am also excited to announce that I will be having a Blog giveaway on Monday April 11 so stay tuned as I will be celebrating my 1st year of blogging. I am just so happy and thankful that I have learned a lot of things by doing these and to get to know the nicest people in the digital world.
May all of you have a blessed and wonderful weekend and thank you stopping by and for all your sweet comments.
Simply,
Christianne
Photos: Novel