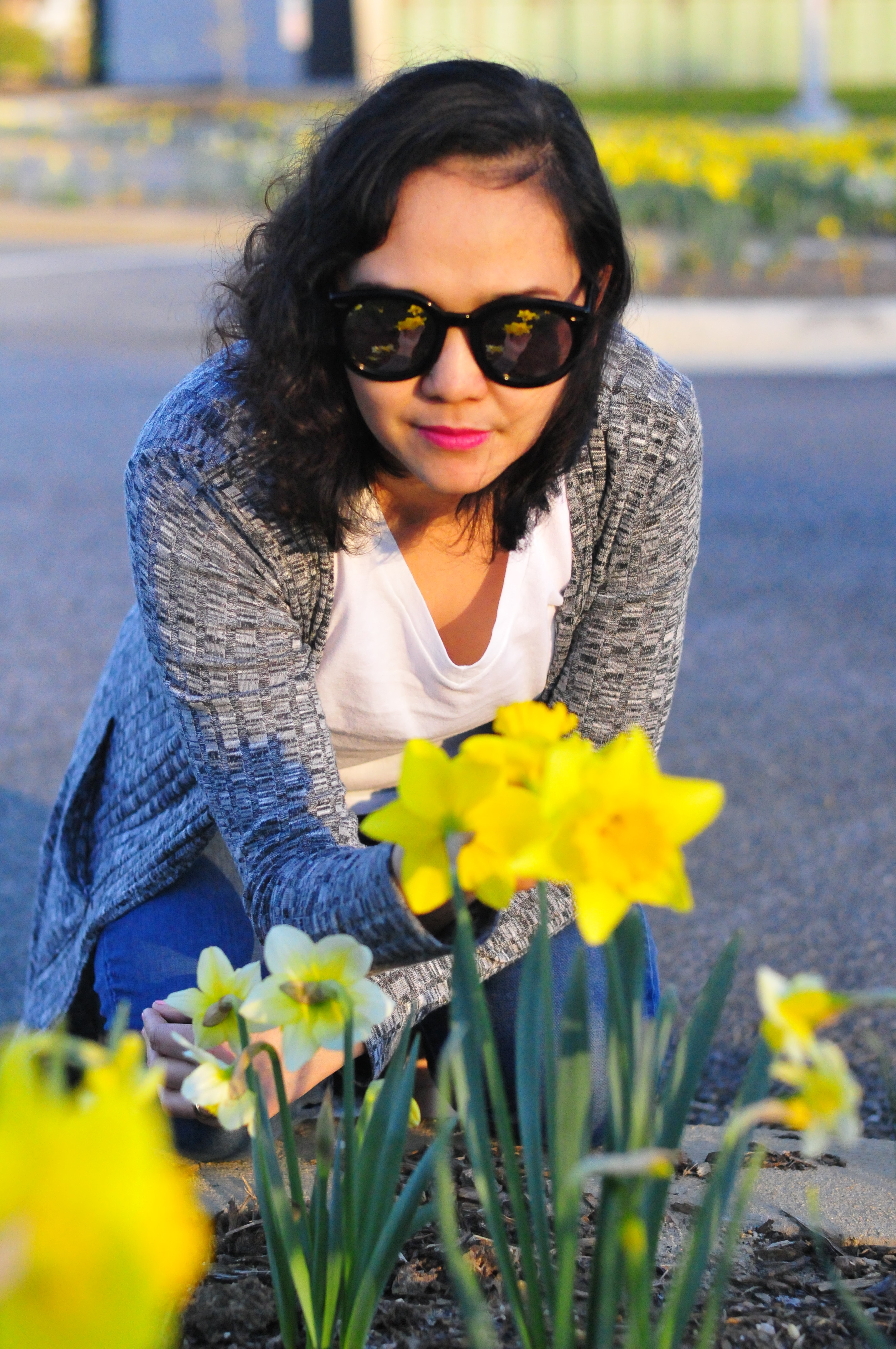 CARDIGAN SWEATER (OLD) SIMILAR STYLE HERE
SUNNIES (KAREN WALKER) c/o SHOPDITTO use code SIMPLYCHRISTIANNE to get your FIRST MONTH FREE!
LEVI'S JEANS (AS WORN HERE)
LOUIS VUITTON SPEEDY BAG (SIMILAR STYLE HERE)
SHOES (AS WORN HERE) I ALSO LOVE THIS AND THIS!
Happy Easter Monday my lovely friends! I hope you all had a good one. I am just SIMPLY THANKFUL. Because I received the result of my mammogram and it was normal. 2 weeks ago I went to my gynecologist for my annual check up. I also asked her about the discharge I noticed coming out of my nipples. I was already about 2 weeks the I have noticed it prior to my annual visit. The doctor was concerned because It is not normal to have it at this point. She did the breast exam and she did not see any lump. She also checked my hormones, so I guess it was just because of that.
I was so scared when they were doing mammography on me. It was my first time and to think that there are a lot of young people having to deal with breast cancer. All of that is running through my mind that moment while waiting. a lot of what if's. Not just breast cancer alone as I lost both my grandmothers from liver cancer and leukemia.
So I just wanna share this to all of you to increase your awareness and to make sure that you are doing your self breast examination. It is very important for us females to check it every so often. As I always do to, that is how I noticed something different. Early detection is very good and prevention is better than cure. Our body needs our love and care not only by dressing up good like what we all always do. But make sure the live a healthy and fit lifestyle.
May everyone have a wonderful week ahead and be blessed! I am just so excited today also as I have a date night with hubby. We are gonna watch Superman vs Batman 🙂
Thank you all for stopping by and for all your sweet comments.
Simply,
Christianne
Photos: Novel (my better half)