Happy Saturday lovelies! Today I'm Sharing some tips on how to get around the City of  Chicago (our Chicago Diary – City Guide) if you only have a day or two.
Oh the city of Chicago, so beautiful but so little time. As you all know, we went to Chicago 2 weeks ago for my husband's mini birthday getaway. We love to travel so much so we decided that every year we should go to a place we have never been to before. Chicago came up on our list to see. We have been fascinated by "the bean" or Cloud Gate"  at that Millenium park and their beautiful skyscrapers like what we see in the movies.
We were not disappointed with what we saw, but with so little time that we have to explore the whole city. We arrived at our hotel at Elmhurst, Illinois about 19 miles away from the city at 4pm. We still got time to explore the city that night. We just stretched and set our stuff in and we headed right away to the City.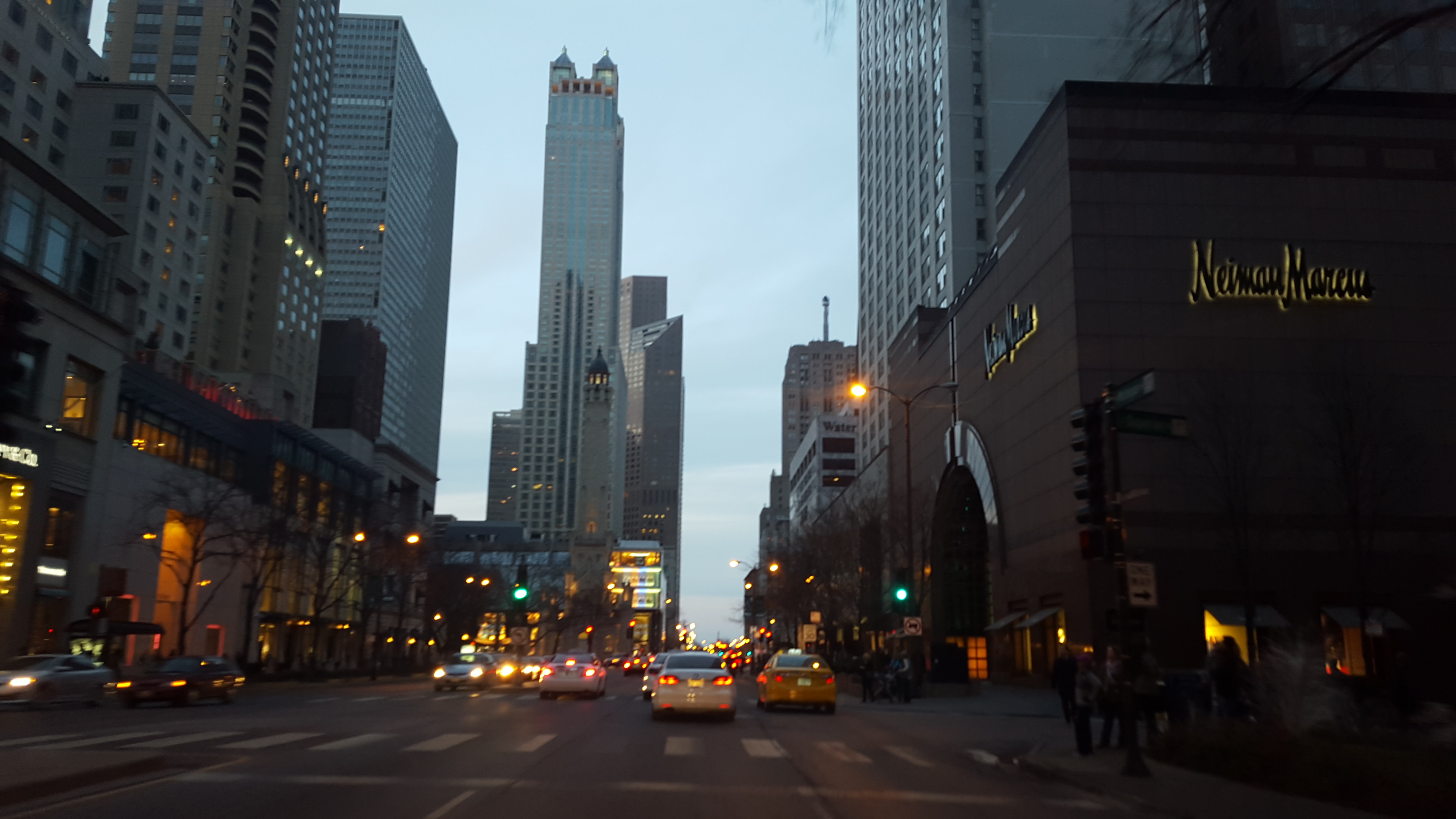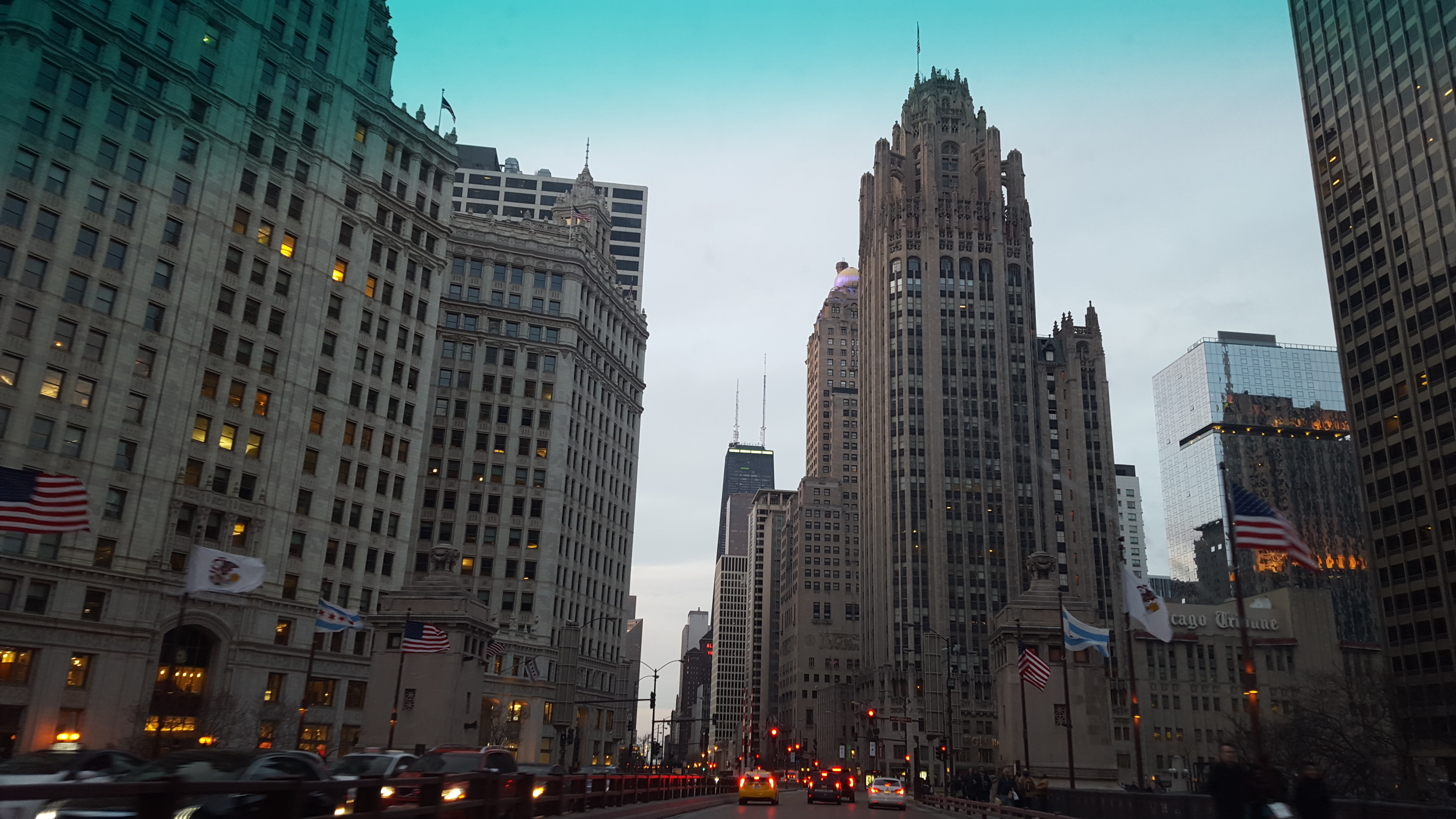 WHERE TO GO: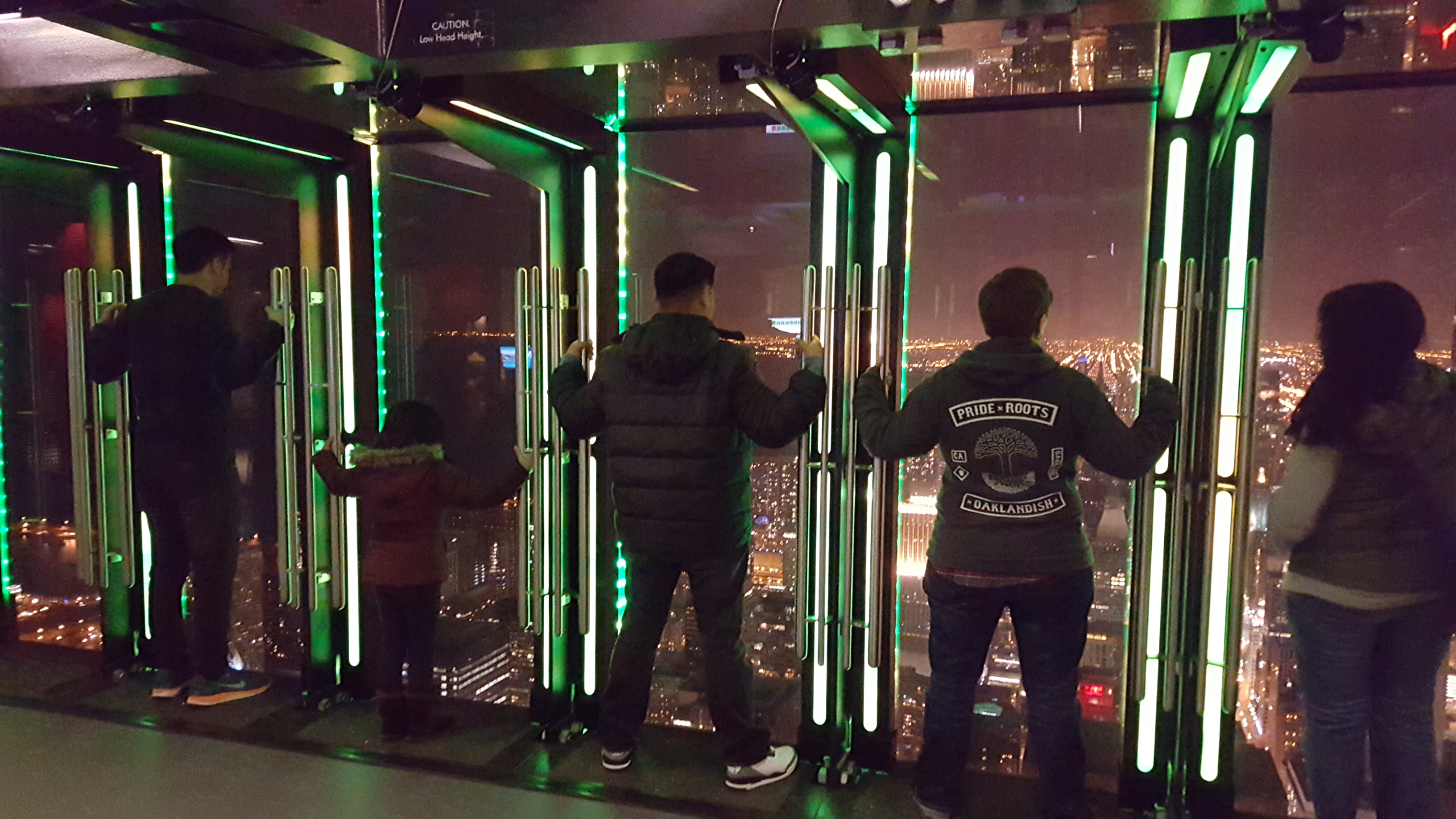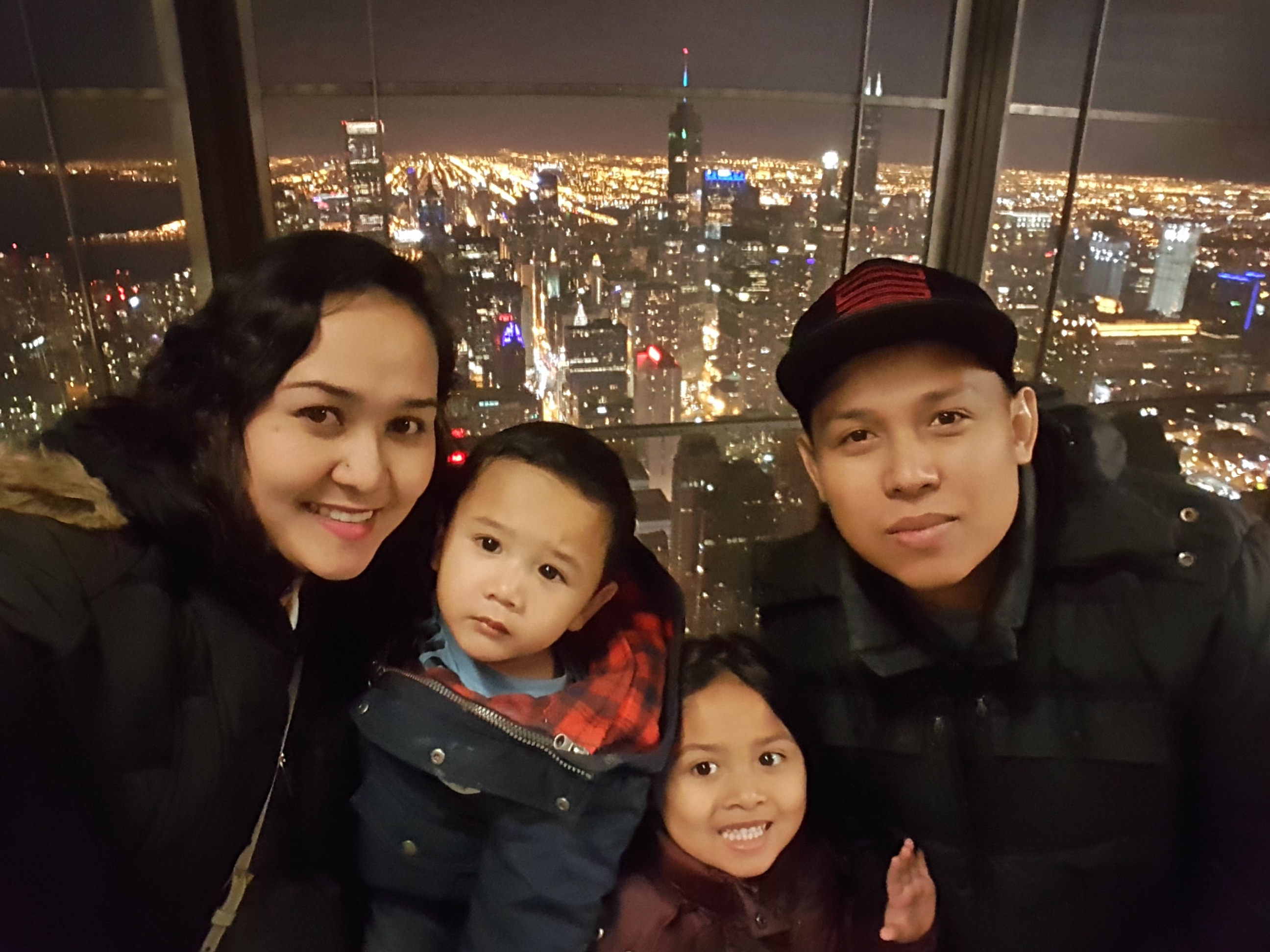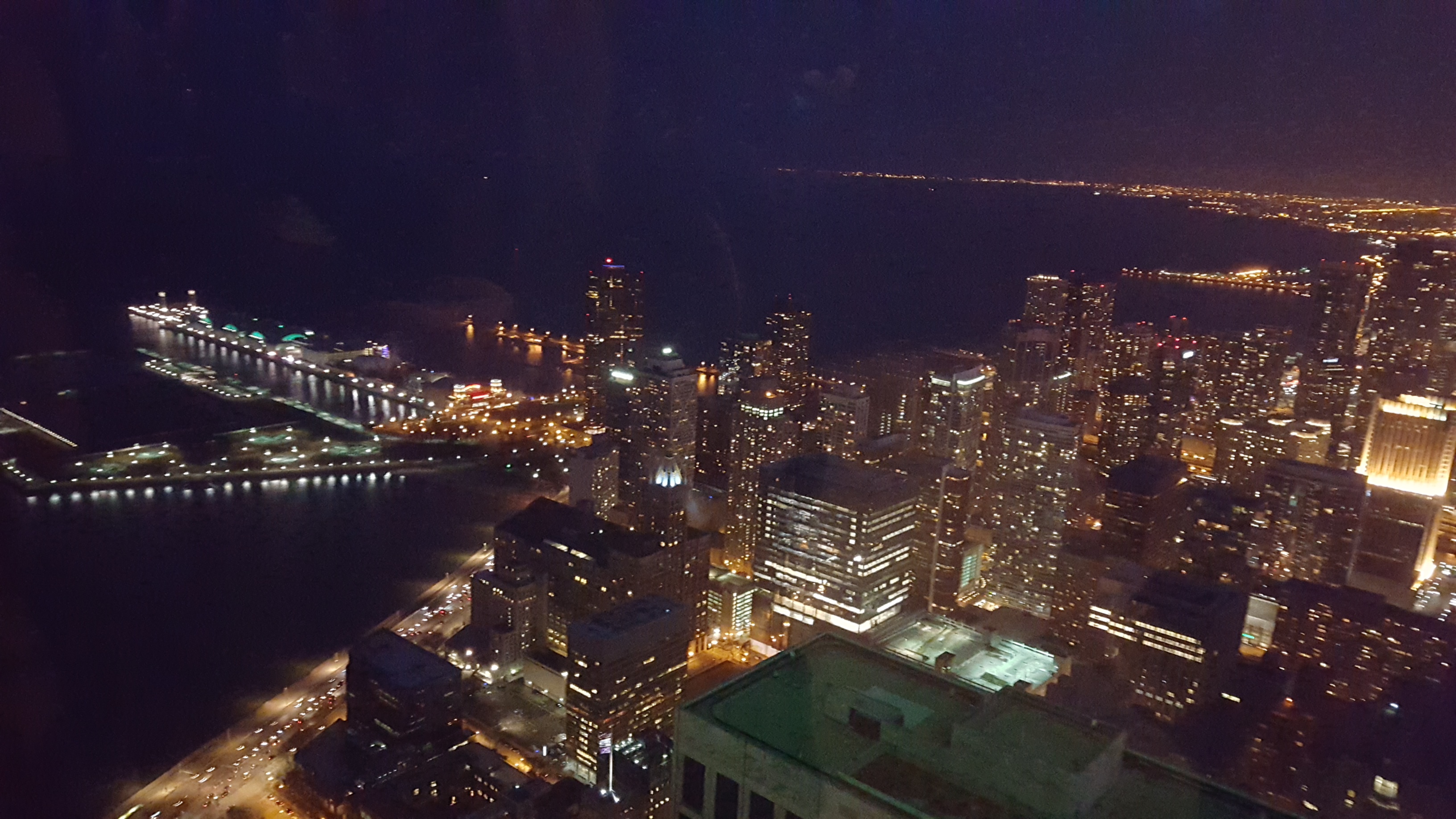 360 CHICAGO (formerly known as JOHN HANCOCK CENTER)
If you are not afraid of heights you should try the tilt, you will step next to the glass wall/window and it will tilt at a certain angle.
They also have bar/lounge at the same floor (95th) where you can just chill and enjoy the gorgeous view of the city at night while sipping some margarita.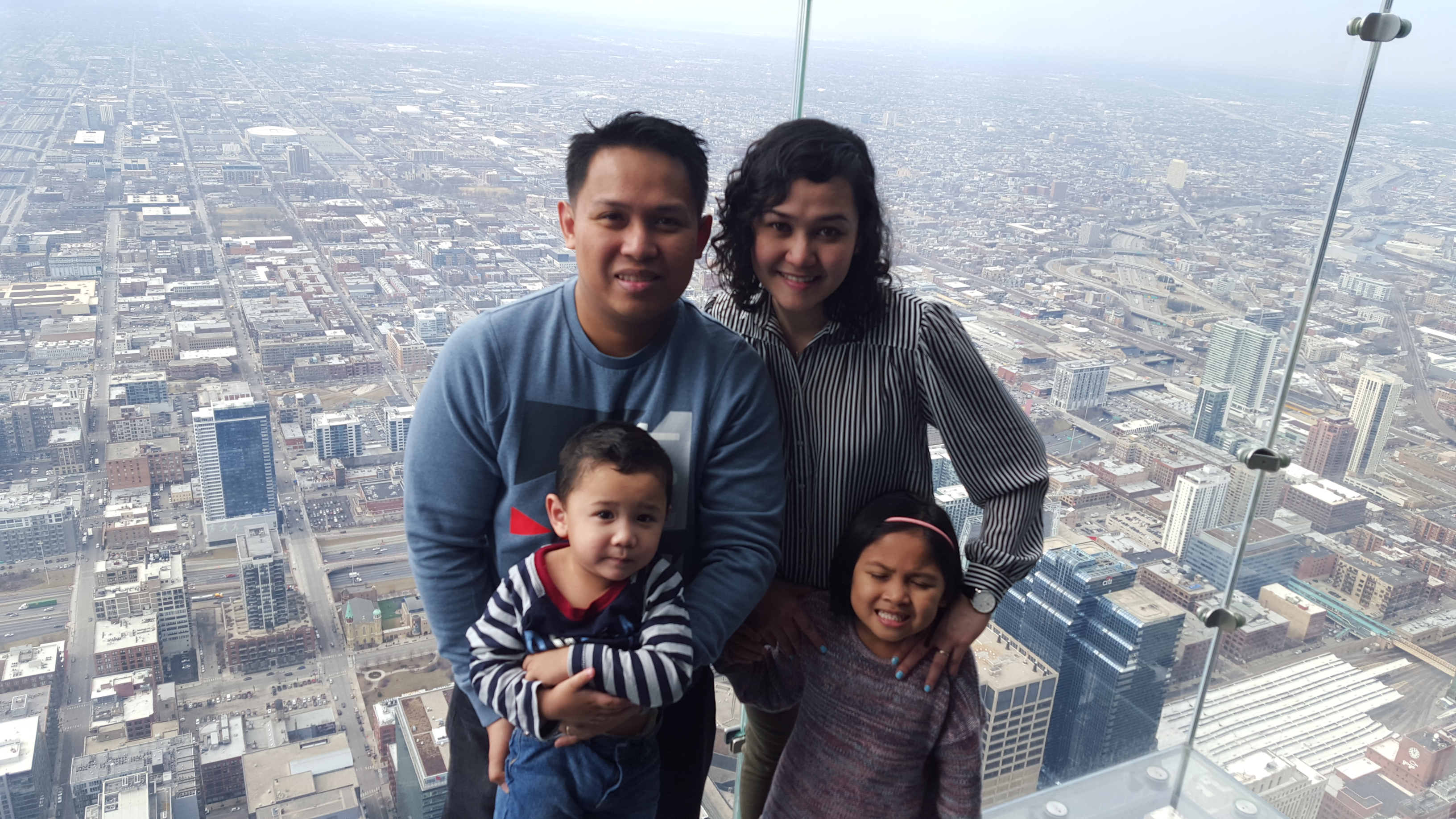 WILLIS TOWER (formerly called SEARS TOWER)
They have this sky deck on 105th floor where you get to view the while city of Chicago and Lake Michigan. The sky deck has transparent floors where you can take your photos while seeing what is underneath you. This is listed as one of the tallest buildings in the world.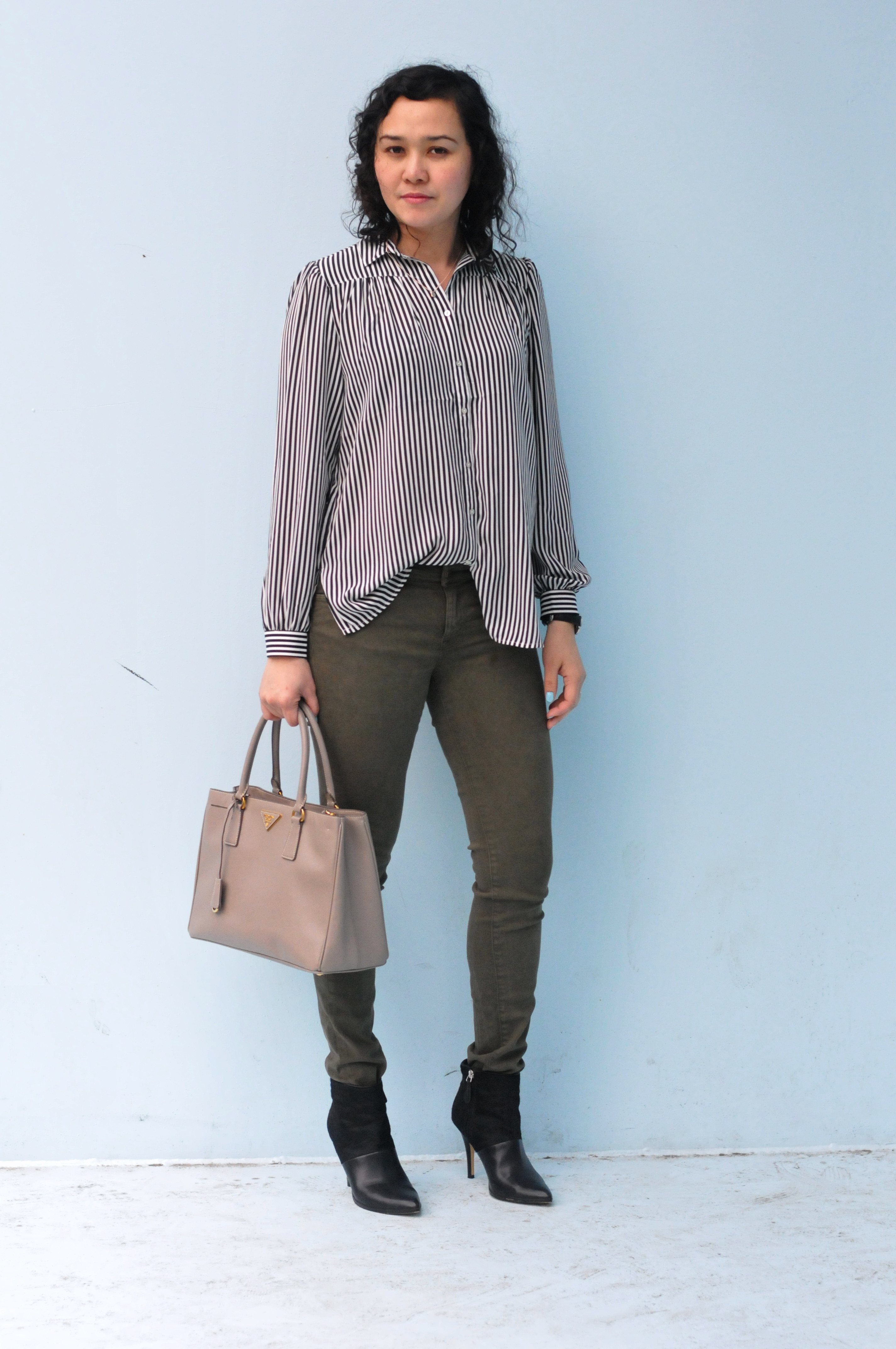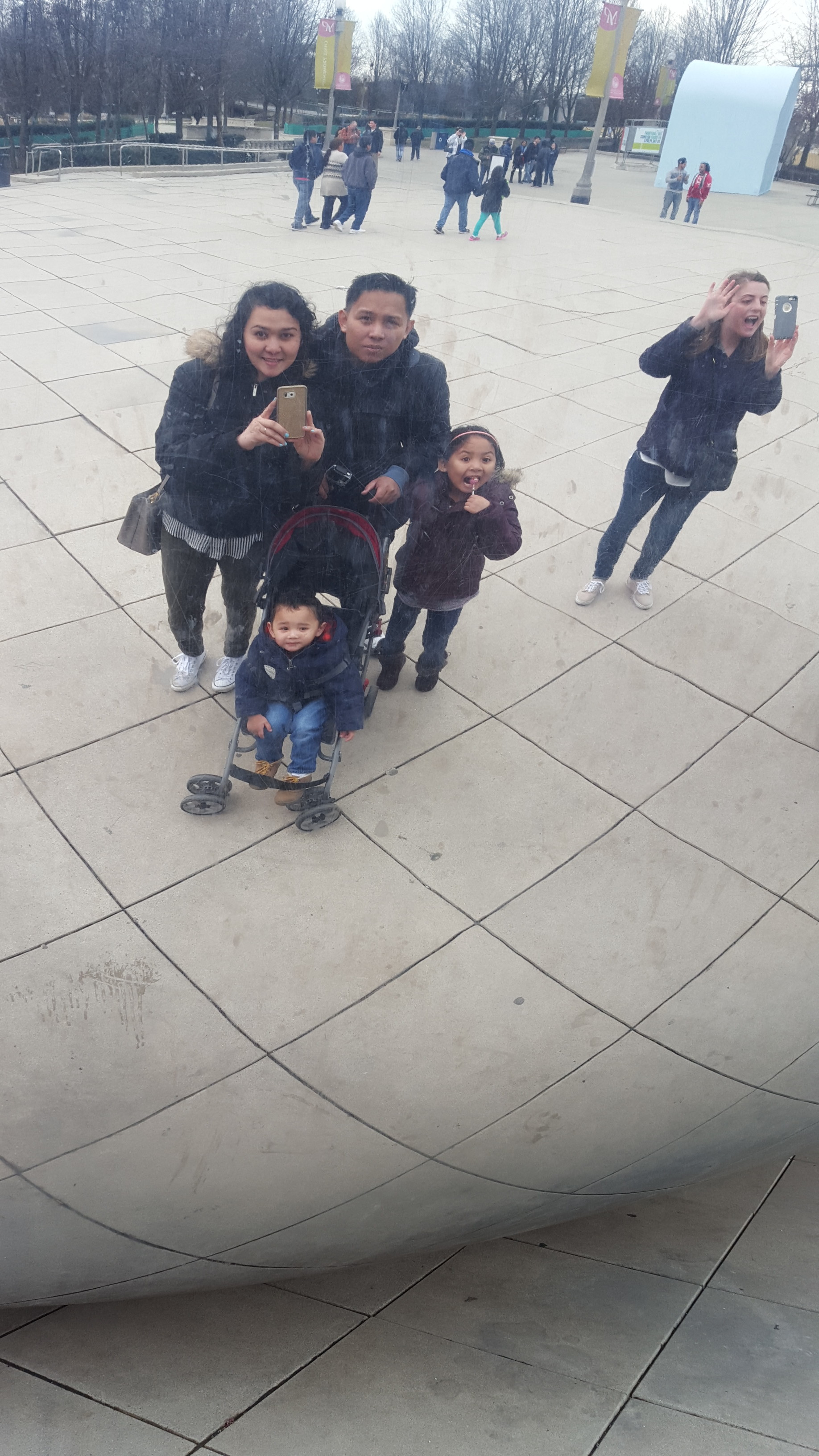 MILLENIUM PARK
This felt like a mini Central Park to me. The park is so clean and has pretty cool architecture surrounding it. Just like the famous Cloud Gate or most commonly referred to as "the bean" by the locals and the Crown Fountain.
NAVY PIER
They have shows, River cruise, Ferris Wheel and you can stroll here just to view the beautiful Lake Michigan and take pictures.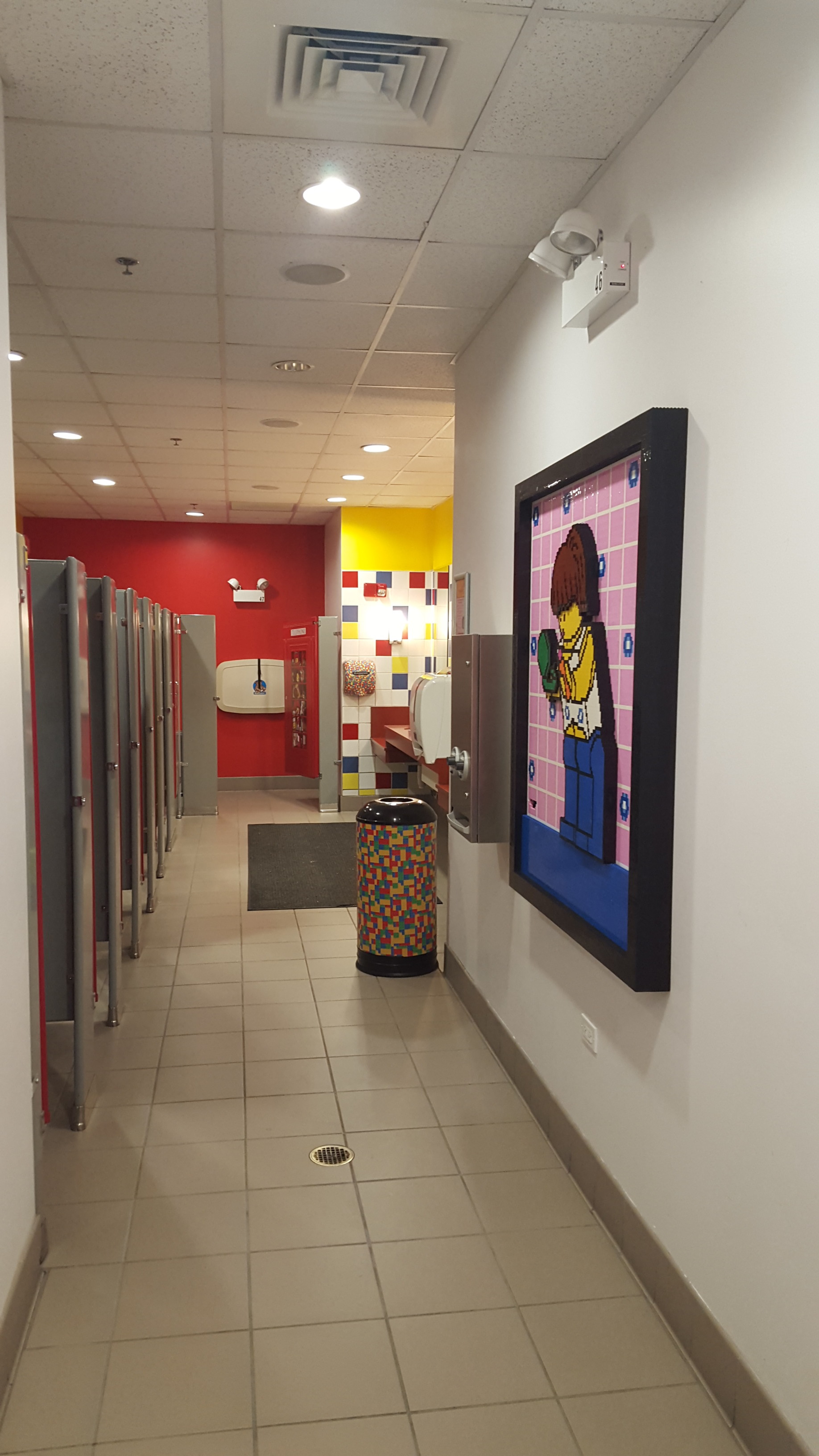 LEGOLAND DISCOVERY CENTER
If you have kids with you like us, they will definitely enjoy this as it is like a mini theme park and at the same time like an activity center for the whole family center.
UNITED CENTER
If you're a fan of Micahel Jordan, then go visit and take a picture with his statue outside the center just like my husband did.
the 2 latter places where in the outskirts of the city of Chicago, see them last once you've seen the rest of the city.
SHEDD AQUARIUM, CHICAGO INSTITUTE OF ART, ADLER PLANETARIUM.
WHERE TO STAY:
MARRIOTT HOTELS (we stayed at the Springhill Suites by Marriott)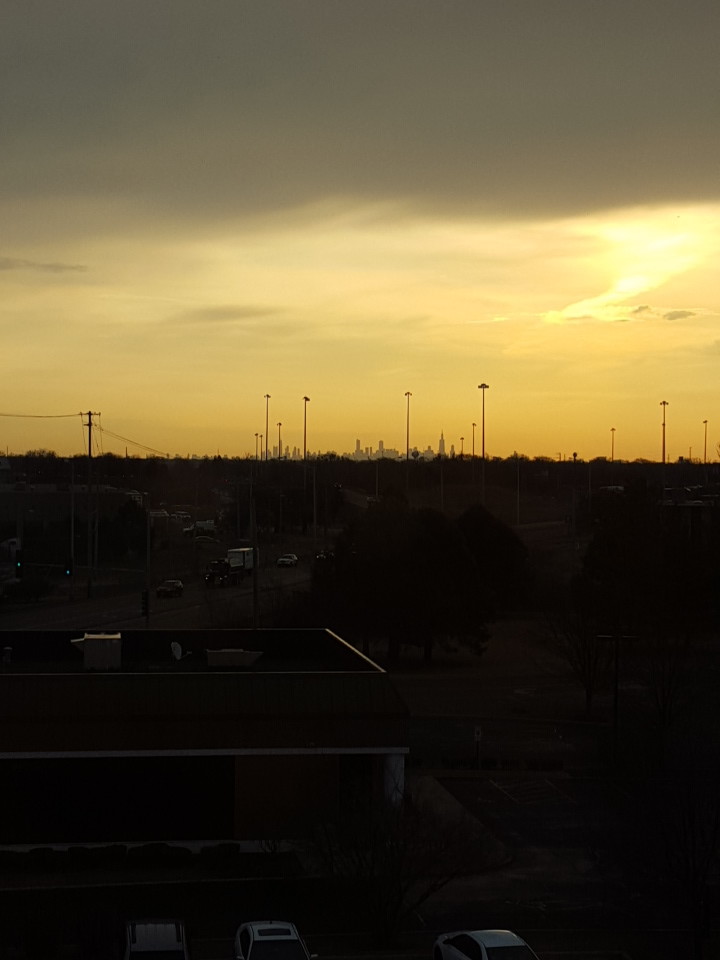 There are a lot of hotels within the city. Just  make sure it is in the center of all the attractions so you can just do a hop on hop off bus tour or take a cab or use uber. Parking is very expensive, just like in most cities. You can also try the bike and you don't have kids with you.
We stayed outside the city because we drove and we have the car with us. We just parked it close to the places we wanted to see. To save from paying too much with parking, we just rode a cab to the next destination.
WHERE TO EAT: I only recommend these places where we have eaten.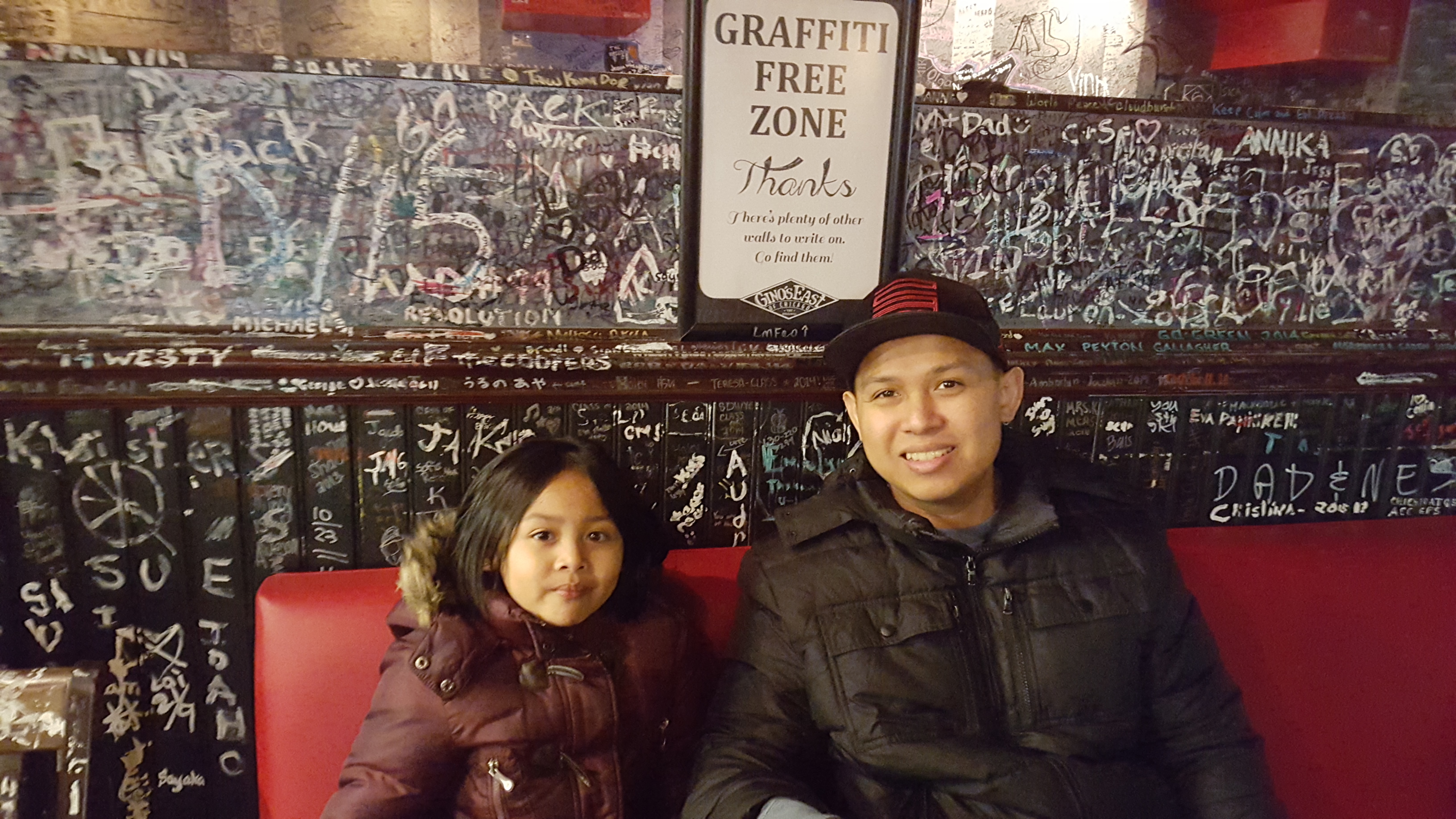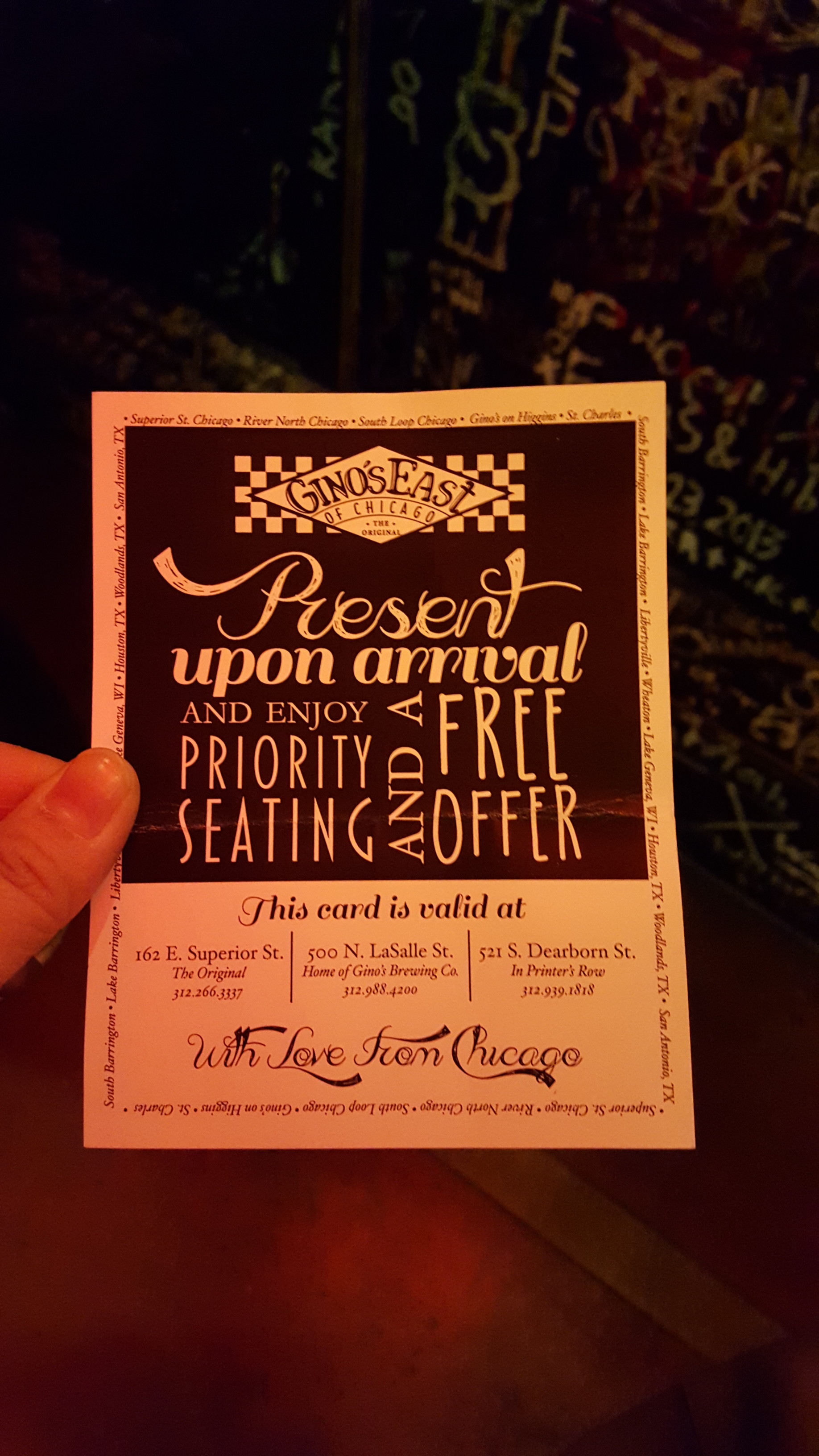 GINO'S EAST DEEP DISH PIZZA
They are always full  because their pizza is really good, so call them ahead of time to make reservations specially on the weekend. We were already in like and was told to wait 30 mins but this angel (this man coming out of the restaurant said his party did not come and gave us this priority seating ticket) got lucky! We didn't have to wait at all.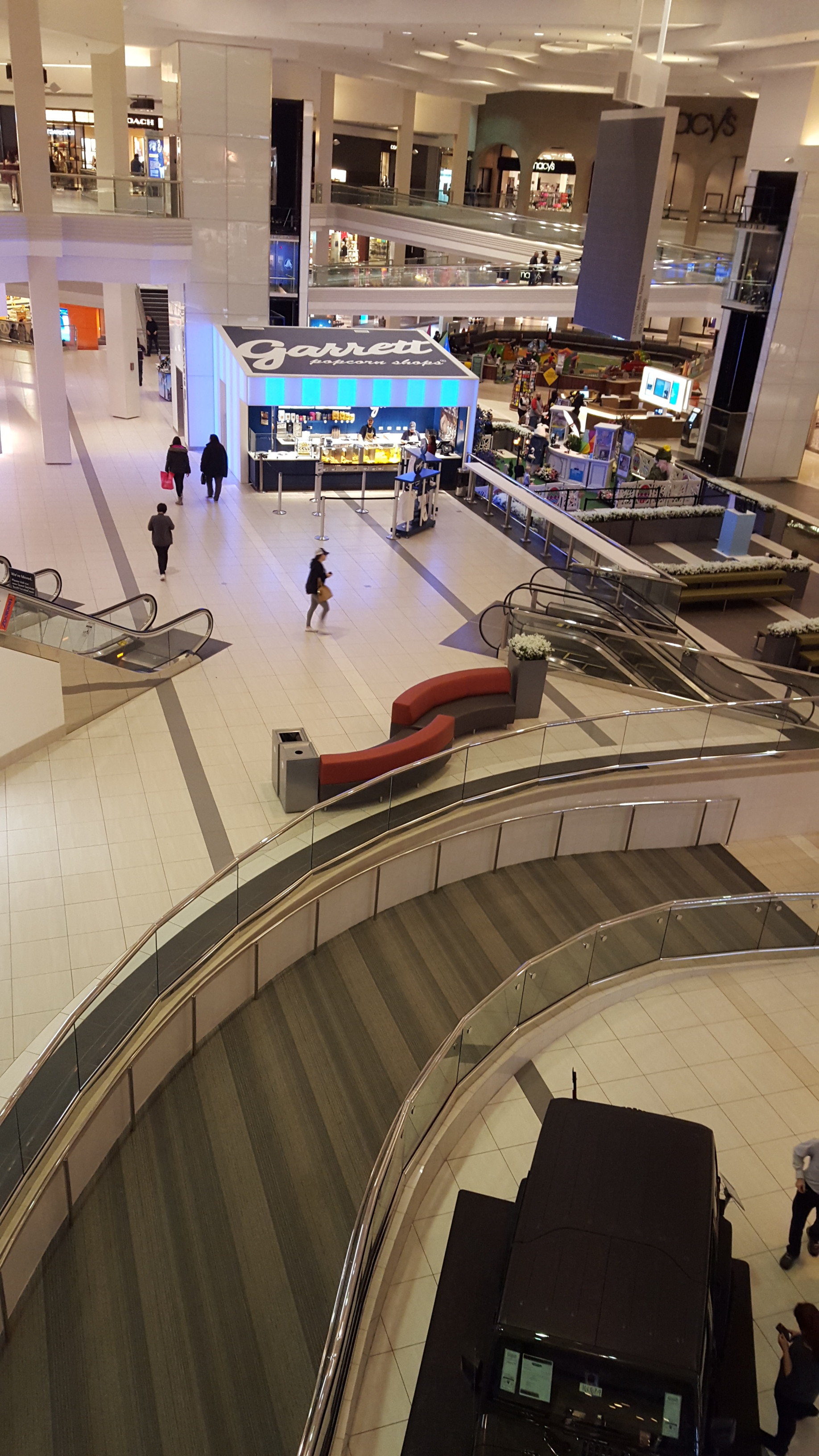 GARRETT'S POPCORN – if you are looking for some snacks try this one it is very good.
BIG BOWL – this is an Asian restaurant and has very tasty food.
I hope my travel guide to a quick Chicago City tour will help you get around. We are hoping to be back soon to get to see all of the other places we missed. Just in case you have plenty of time. they offer Chicago city passes to see most of the attractions with discount. check out citypass.com or smartdestinations.com
Wishing everyone a wonderful weekend and start of the spring break. Enjoy and have fun! Make memories!
Thank you all for stopping by and for all your comments.
Simply,
Christianne
Photos: Novel (my better half)