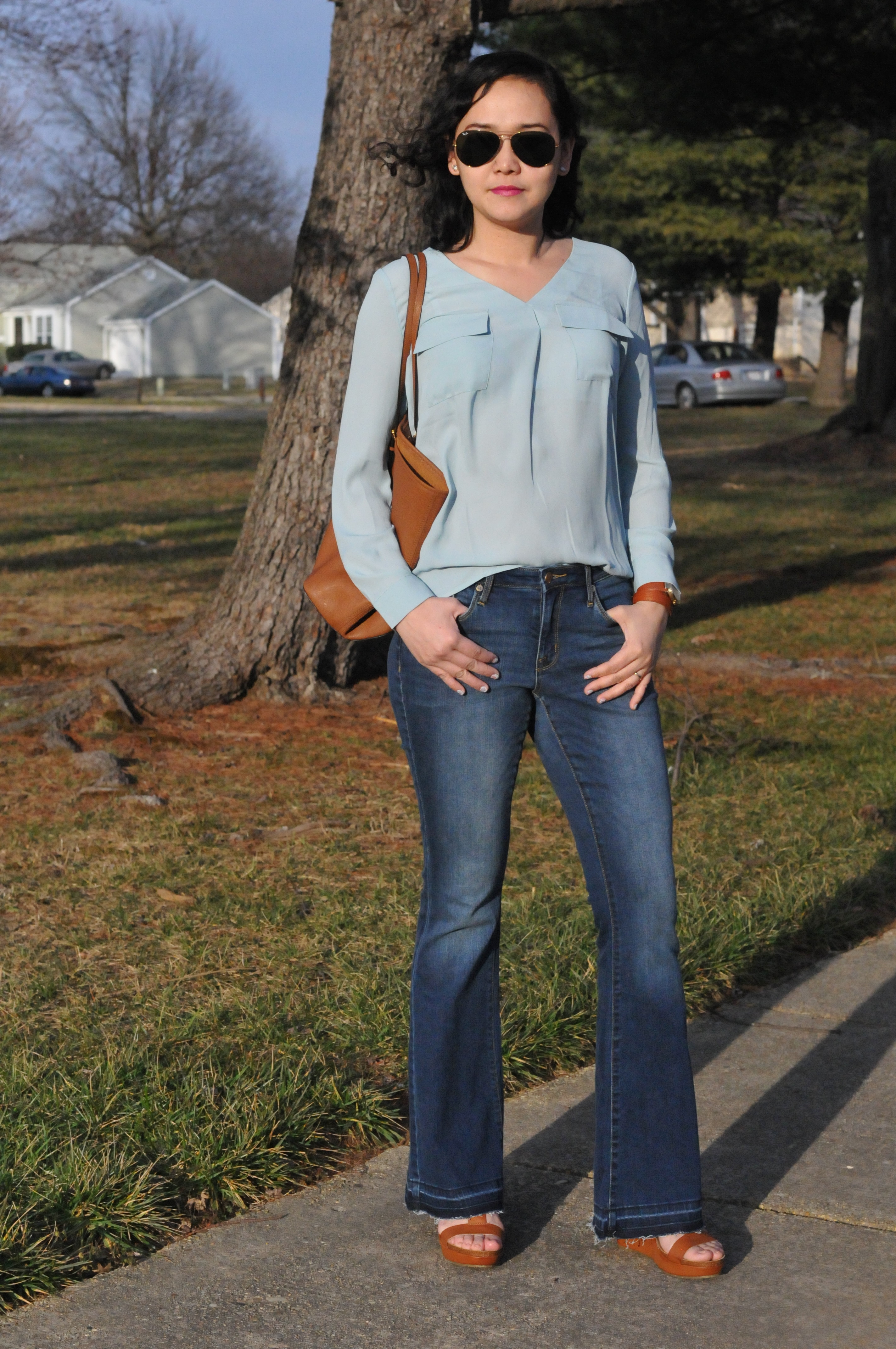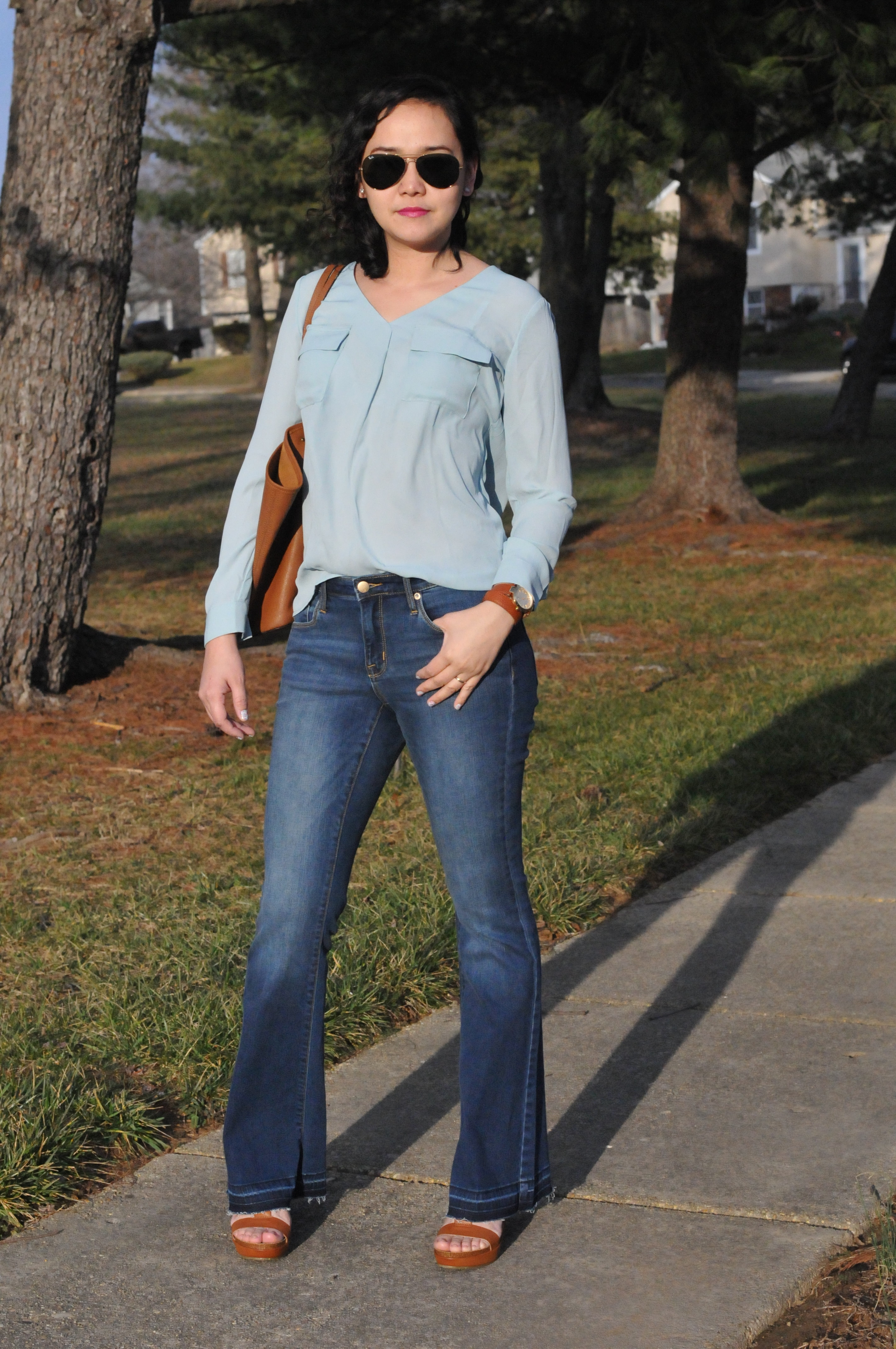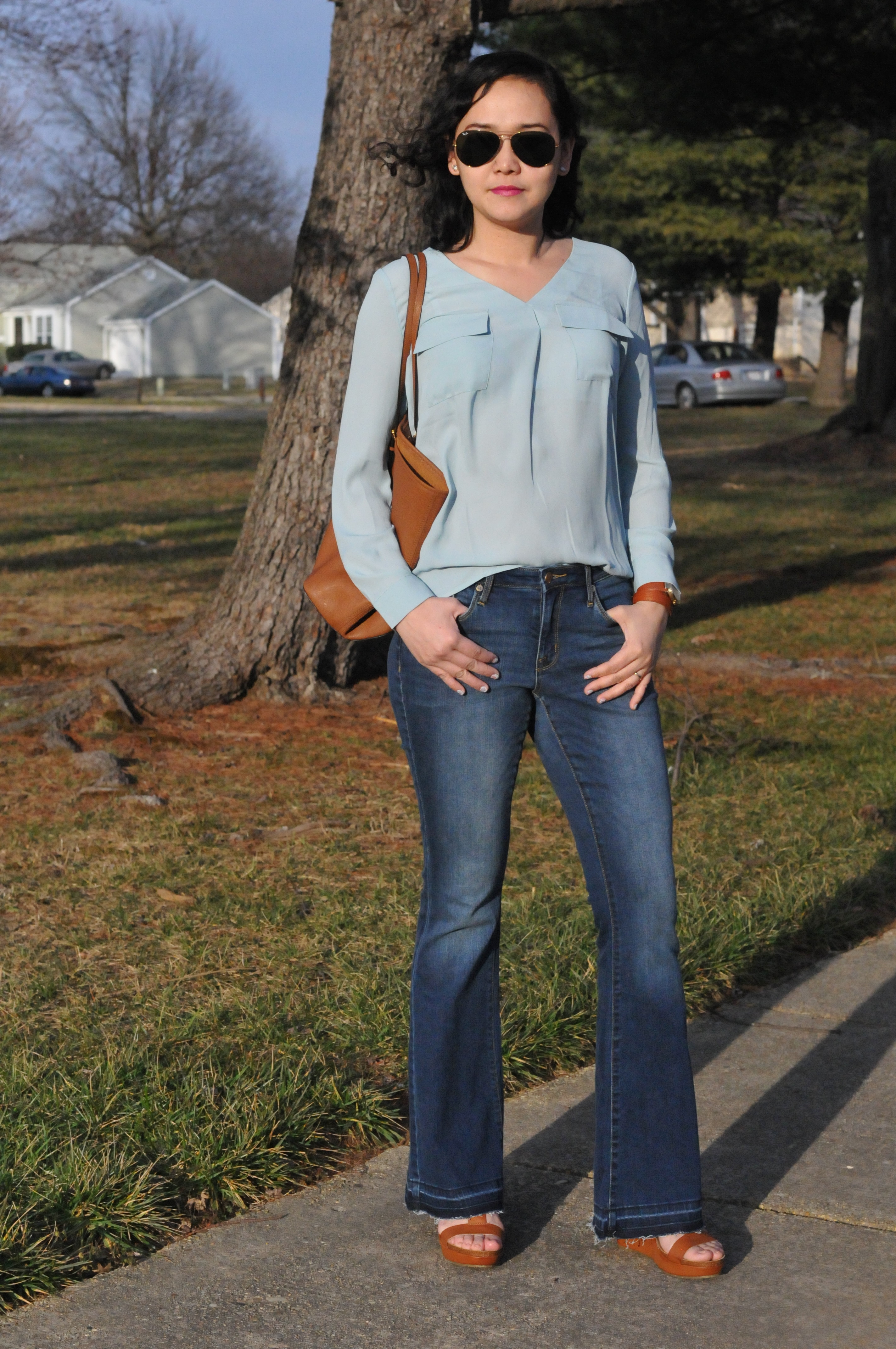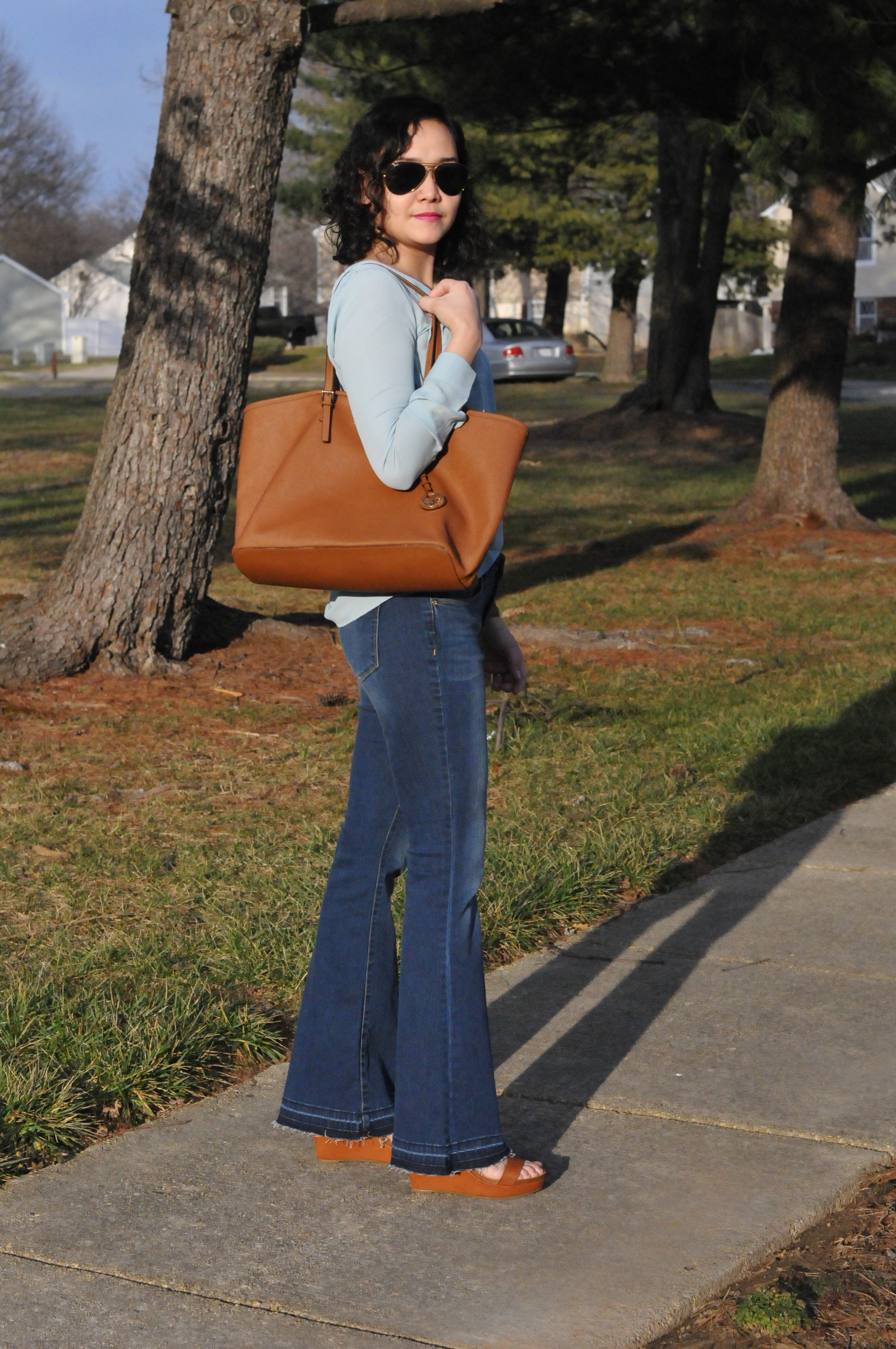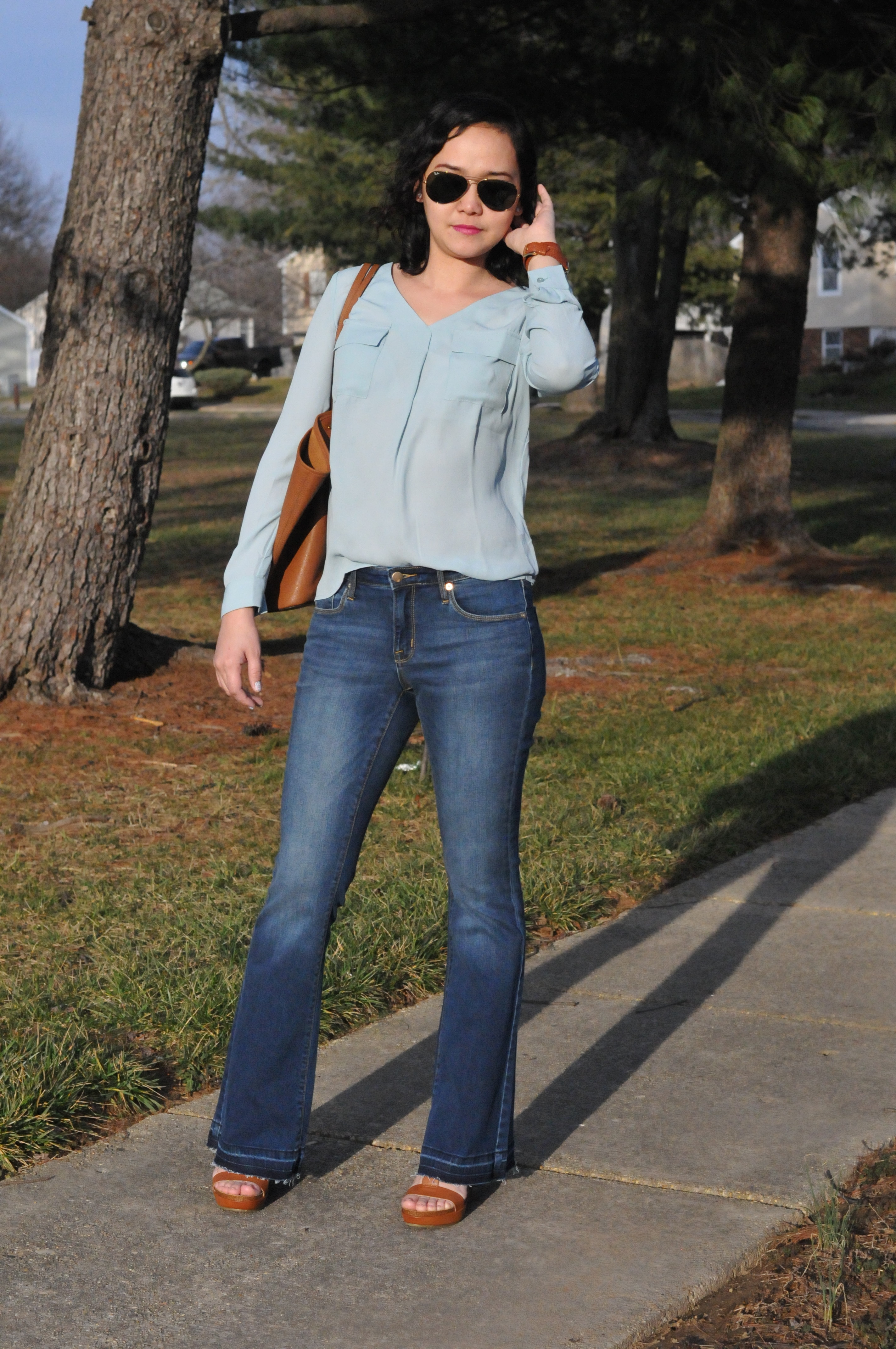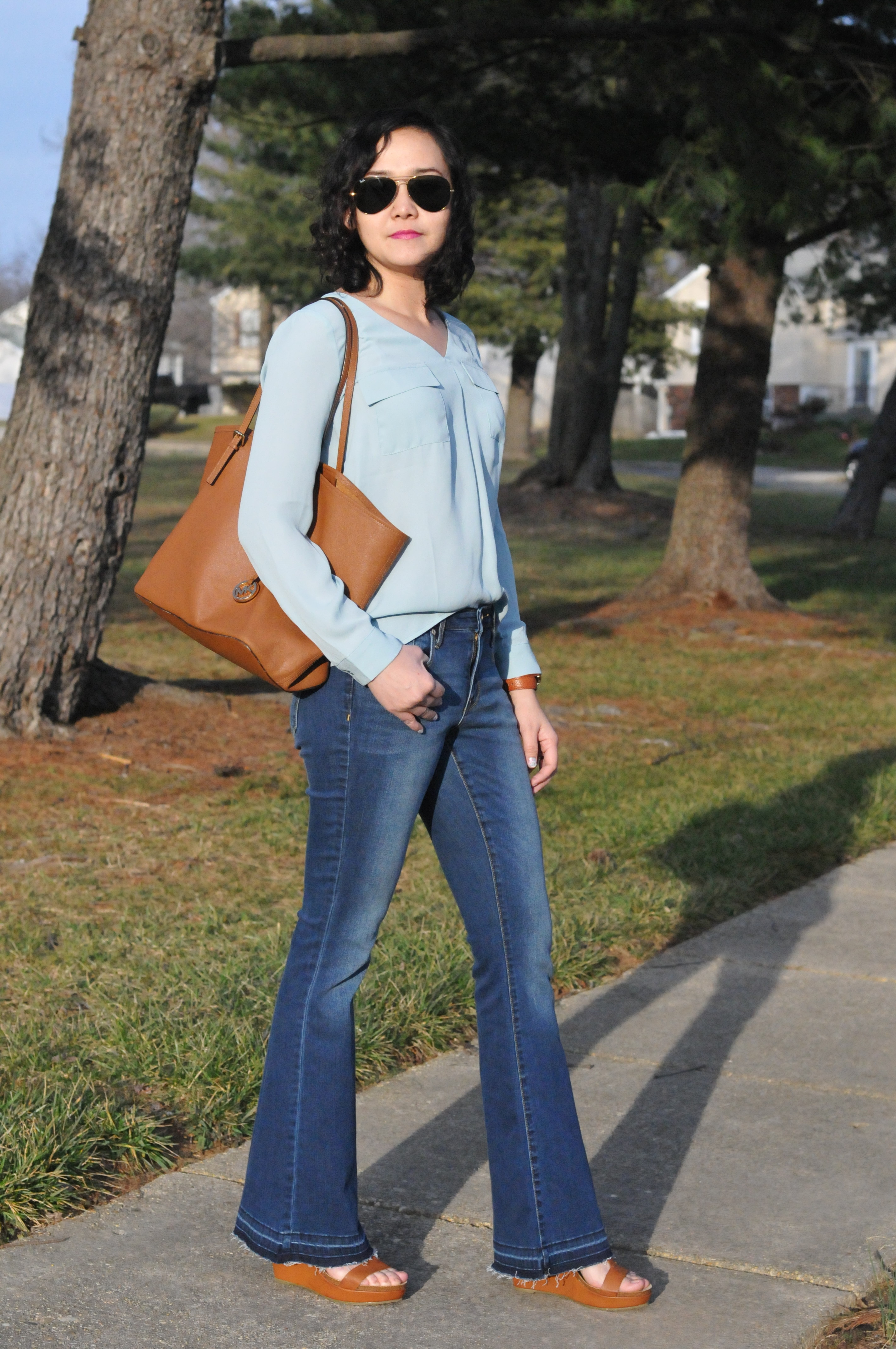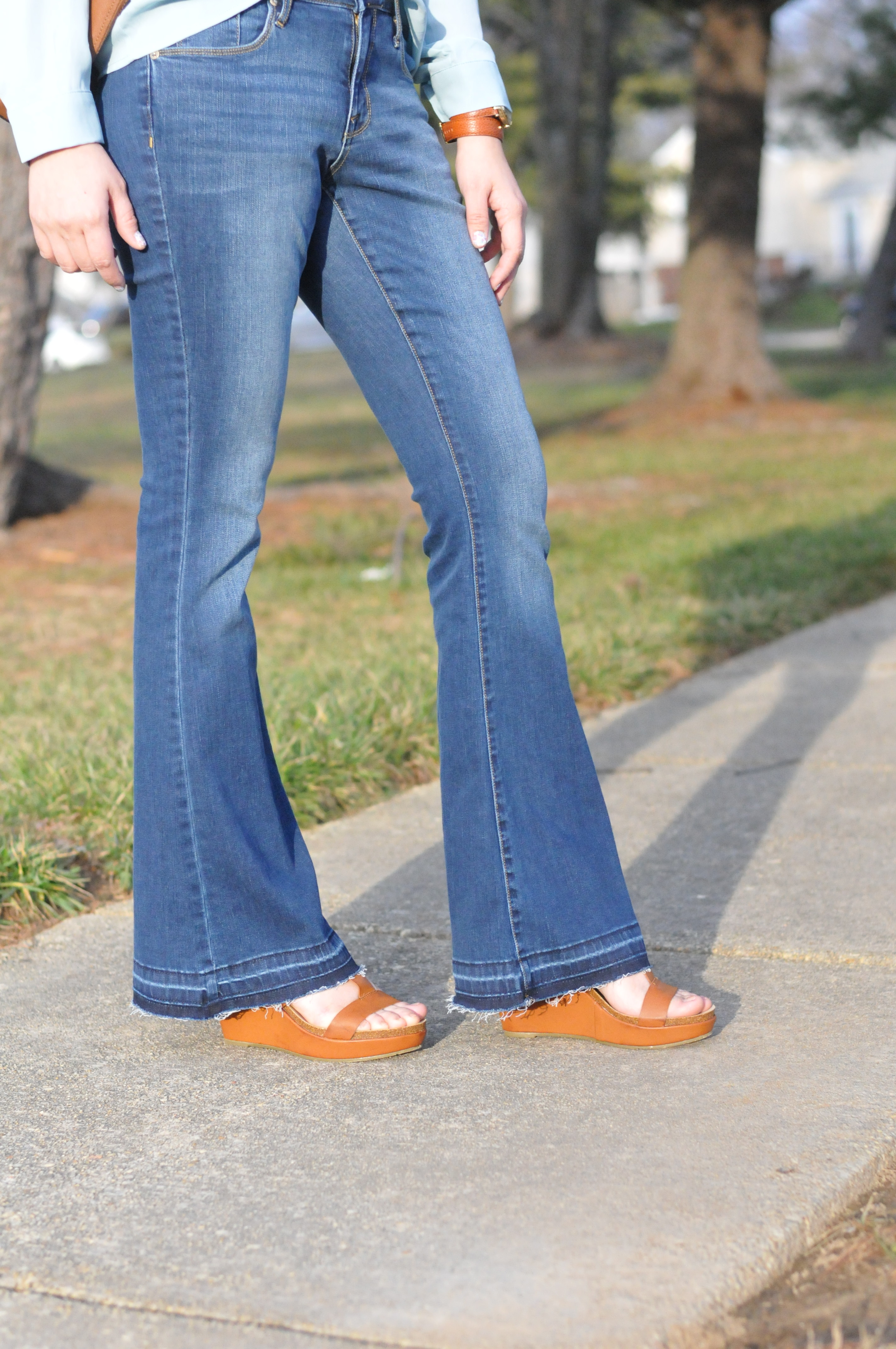 DETAILS: FLARED JEANS/ WEDGE SANDALS/ PASTEL BLOUSE  SUNGLASSES/ MK BAG/ MK Watch no longer available similar HERE
Good Morning from Chicago! Yes, I am in the windy City and will explore more later. I just wanna share this look I wore last week looking for the perfect birthday for Novel. We had a few Spring type weather last week so I was able to strut with this style. If you have been following me for a while now. You will notice that I love pairing my outfit. I paired mu watch, bag and sandals. Those are my accessories for this look. The highlight is really the Flared jeans and the pastel blouse which is on trend for Spring 2016.
The flared was just a perfect fit for me. I really love mossimo jeans from target. I actually have a lot of them now in my closet and I am not letting them go. They are for keeps as they are soft stretch and very comfy. With this flared jeans it was the same experience love at first sight and fit. No doubt I am gonna look for more denim style for this spring/summer season.
As for blouses I have been looking for this pastel colored ones which are really Spring perfect! Best material is Chiffon for me as they are very soft specially when that Spring chill hits you. It just felt so good.
I also would like to thank famous footwear for giving me a gift card as their gift for hardworking moms like me. Thank you for appreciating us, they also give another card for me to pass along another hardworking mom. I gave it to my friend who also is same like me with her kids.
I  can't wait for more beautiful weather ahead of us.
May all of you have a wonderful week ahead and thank you for stopping by and commenting. I hope I gave you some spring outfit inspirations.
Simply,
Christianne
Photos: Novel (my better half)