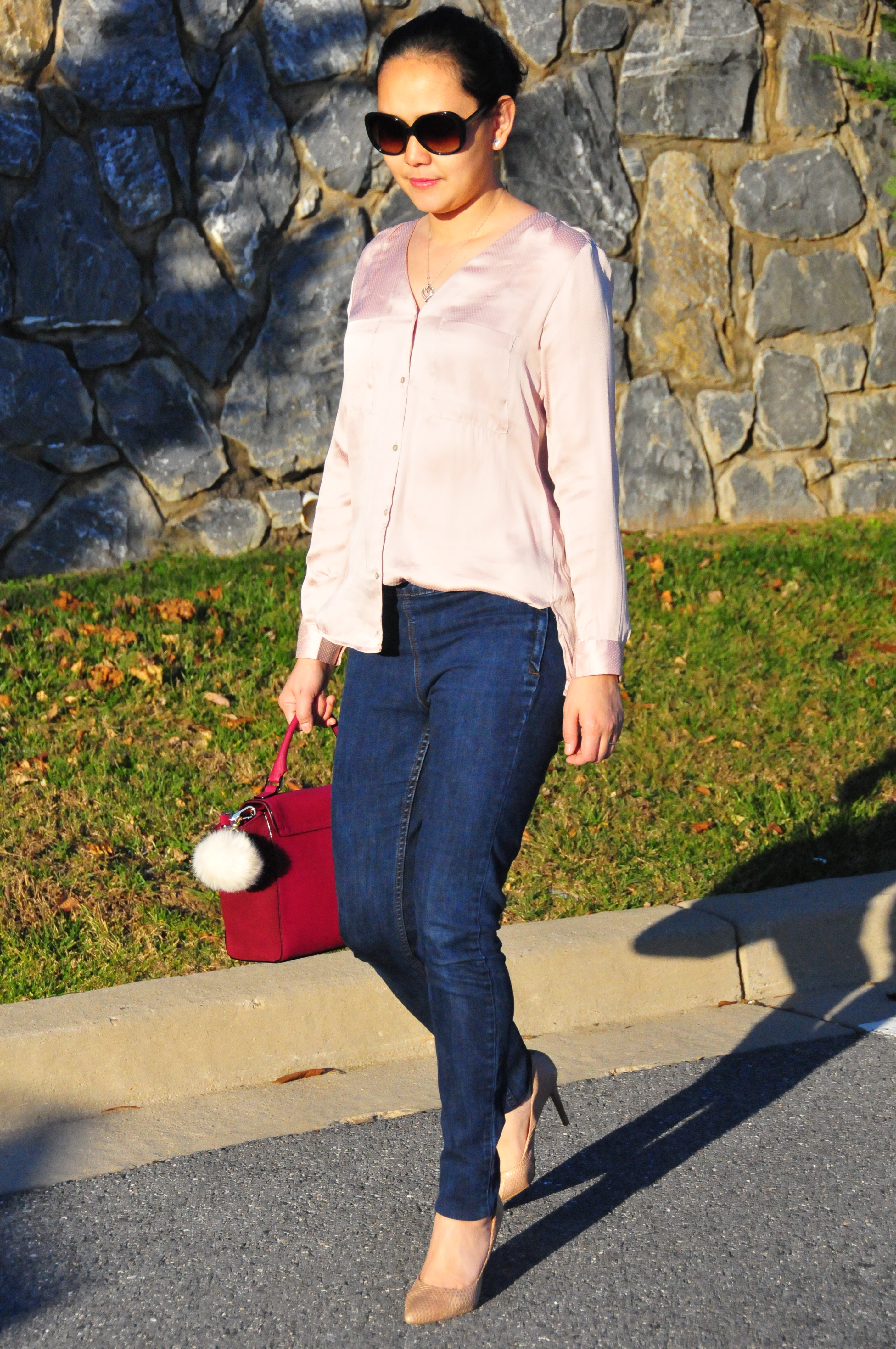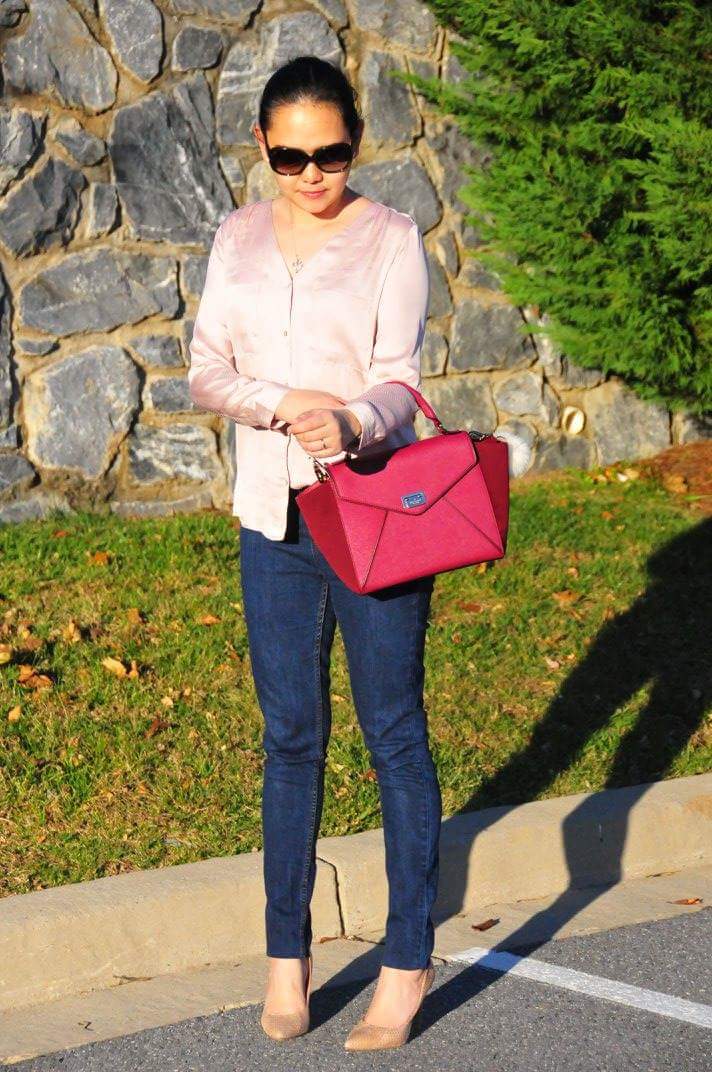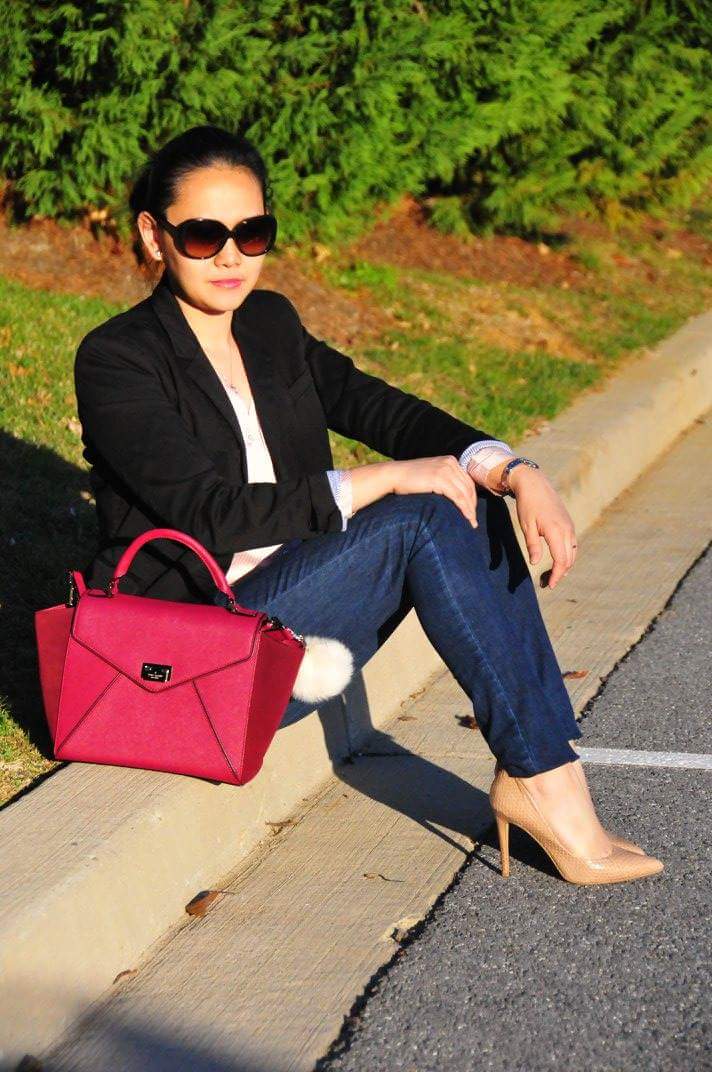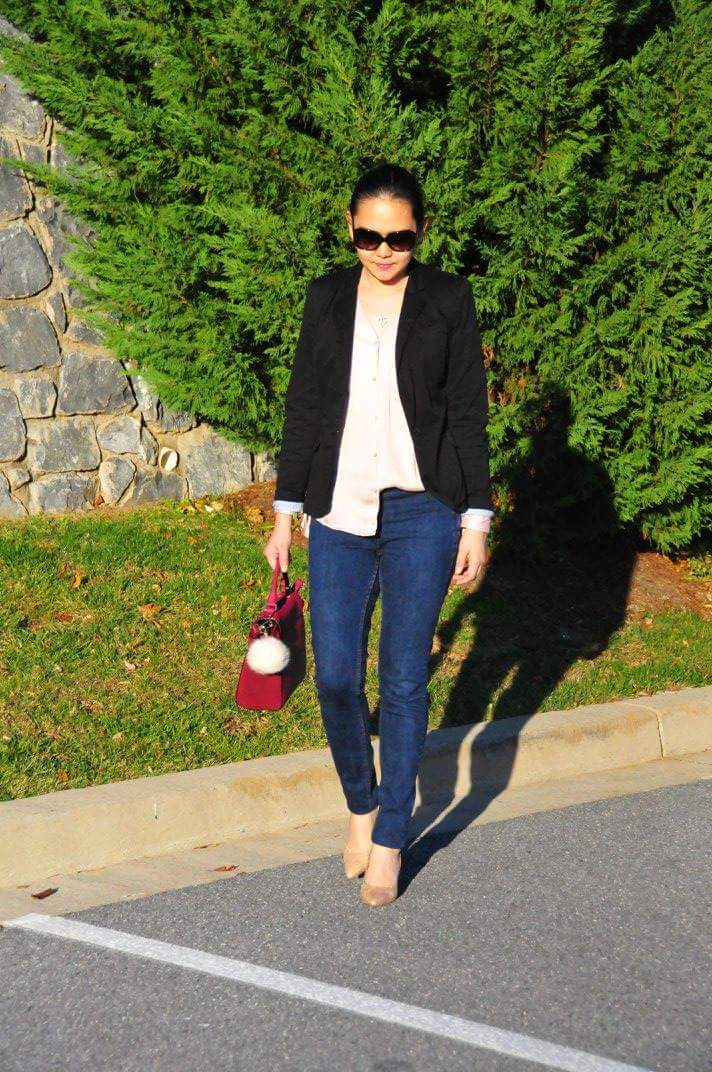 Good Morning my beautiful friends! sending love to all this Monday. I hope everyone had a wonderful weekend. Today, I just want to share this look that you haven't see me wear on my previous blog post. I bought this chic Blush Blouse from HM and material was very soft to the skin. Let me tell you, I tried ironing  it but the material was so delicate that it marked a little bit on the sleeves (Not too obvious though). The thing is I was not reading the care instructions.
Honestly, I only know a few that checks it before they do anything with the clothes. Moral of the story: If you are not familiar with the clothing material, Please read the care instructions inside the clothes before you wash or iron it. You do not want to damage it specially if you are too eager to wear it right away like me.
So let me get back to the outfit. it was a beautiful 60 degrees outside but a bit windy so the blazer helped breaking the wind and when it calmed down then I decided to show off this beautiful blouse. I tell you, it is below $20 but it doesn't look cheap, right? I wore this outfit attending a Christening buffet lunch but you can wear Any where. It is very versatile.
If you are inspired by this style, you can SHOP THE LOOK:
Blouse: HM (similar here and here), Blazer (similar here and here)
Jeans: Old (from HM)
Shoes: Vince Camuto (similar here)
Sunglasses: Burberry
Bag: Kate Spade (similar here)
Have a good day and great week ahead. Thank you for stopping by and for all your comments.
Simply,
Christianne