Good morning everyone! I hope you are all having a good day. Just sharing our recent trip to the Mountains of Shenandoah Valley National Park in Virginia. We really enjoyed the trip because we were with our family and friends. I have included our friends picture and it was taken per family. We were like kids playing with the foliage.
What to do?
1.) You can go up the skyline drive by private vehicle, motorcycle or by foot if you want to hike. You can drive up and stop to those different scenic spots to take pictures and see the amazing view.
2. ) Hiking – they have hiking trails for you to try.
3.) Camping – they have nice camp site, you will love the view.
4.) Picnic – they have this picnic area, that's were we stayed the most and took all those family pictures.
What I wore?
Always check the temperatures before you go so you can dress up appropriately. I actually had another coat to put on if the temperatures drops even more. The scarf I was wearing was really a big help, it kept me warm.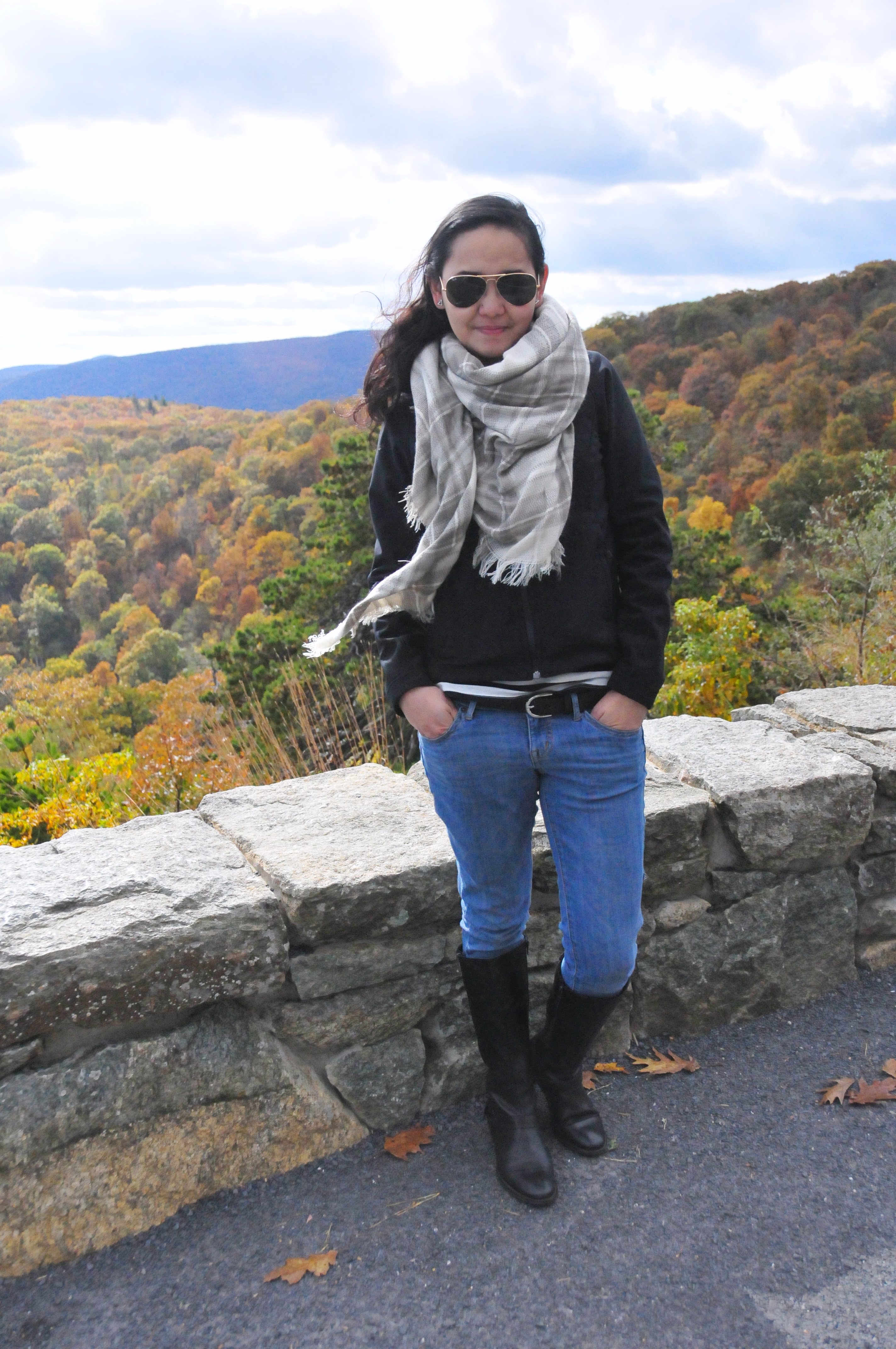 Shop the look:
Jacket – North Face here
Jeans – Target
Boots – Aldo (similar here and here)
Scarf – Forever 21 (similar here and here)
Simply,
Christianne
Photos by: Novel